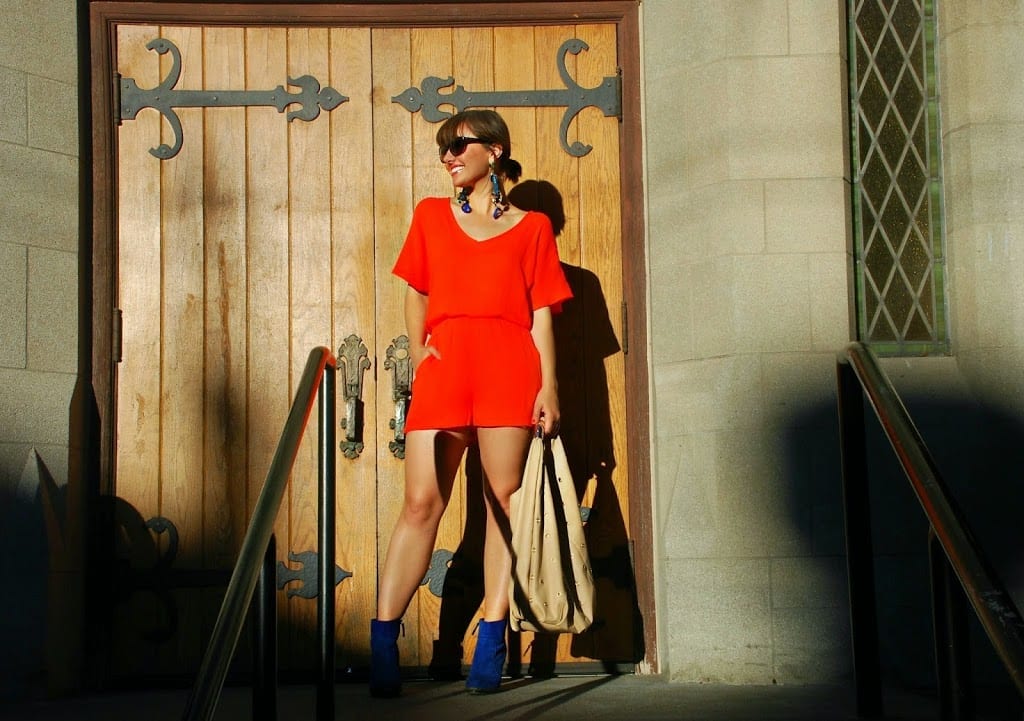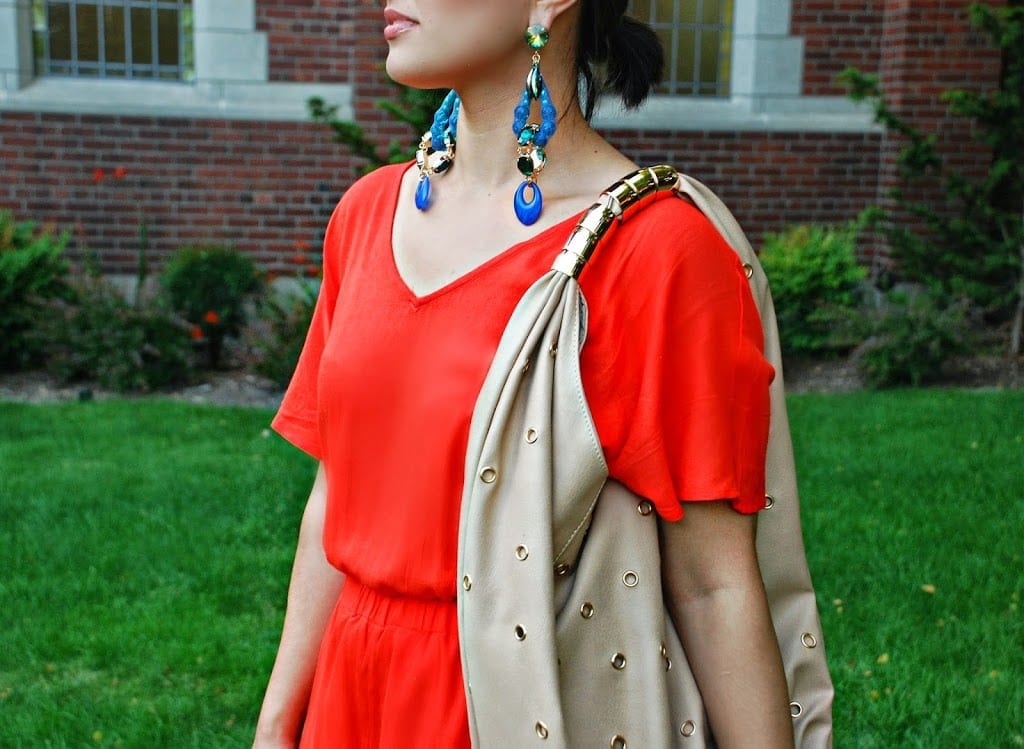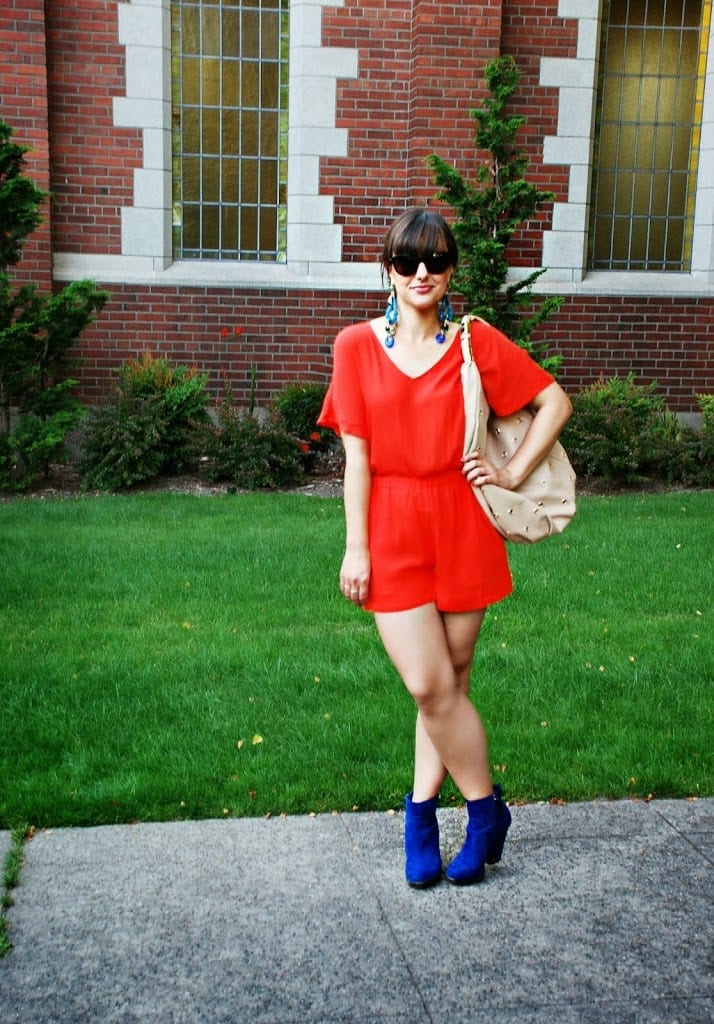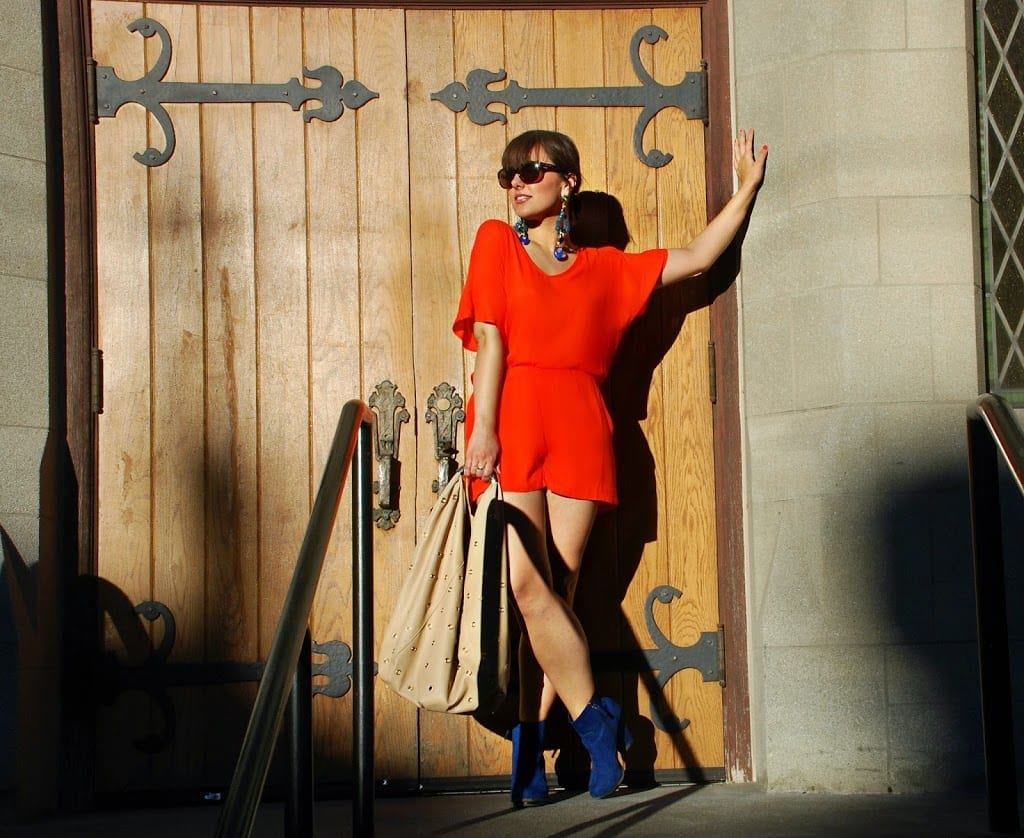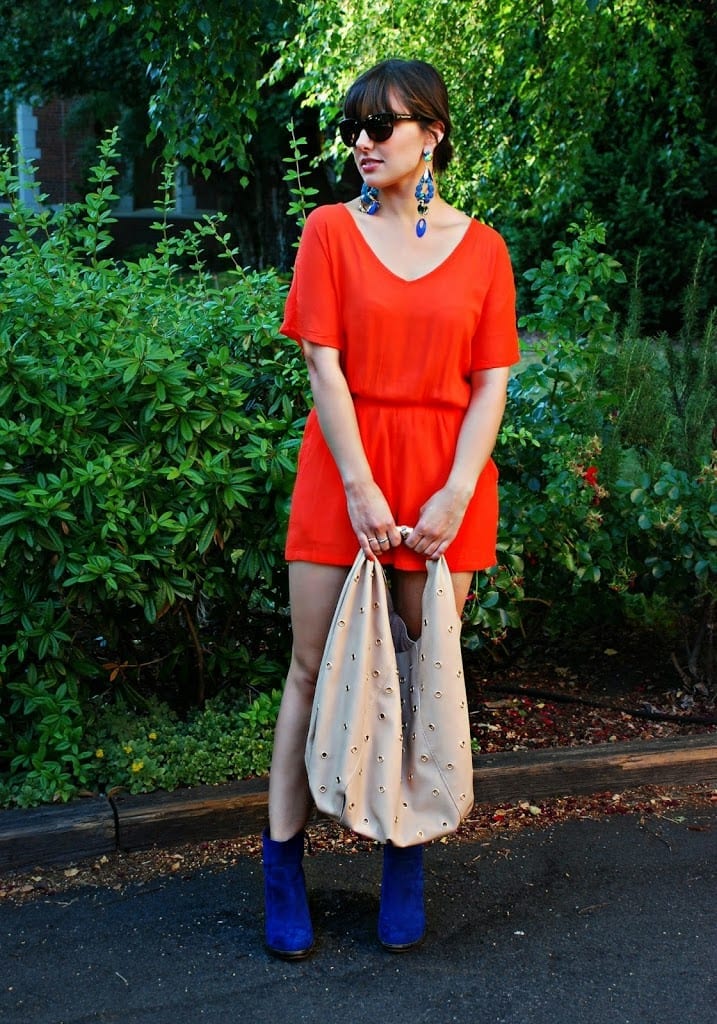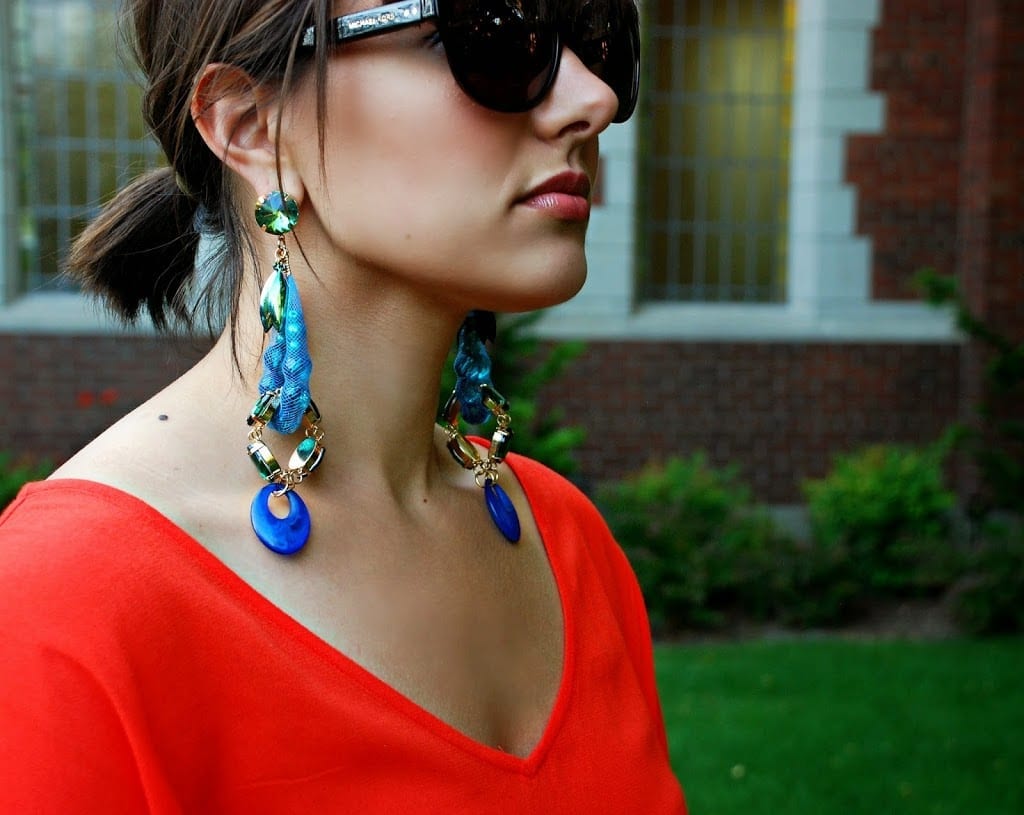 noun
noun: romper suit; plural noun: romper suits; noun: romper; plural noun: rompers
A young child's one-piece outer garment.
A person who romps.
Hmmm… I think it's safe to say, rompers aren't just for the preschoolers anymore. Adults everywhere from walking the Red Carpet to going to the grocery store have embraced romper as the answer to the conundrum of "what to wear when you don't want to think about what to wear." So yes, with only 1 item being donned, we technically are wearing onesies, but no. they don't have sewn on feet. Despite the ease of the romper and the carefree summer attitude it invokes there still is an element of fear surrounding the romper with the sentiment that not everyone can pull it off. I of course disagree and think like any garment you simply need to find one that fits your proportions and makes you feel comfortable. Maybe that is a strapless structured number covered in a print, or maybe yours is a slouchy, short-sleeved bright orange number like mine.
Like the jumpsuit, the romper is something that can either be your statement or can be your canvas, depending on the style. In this case my orange onesie is pretty simple and when I want to dress it up I have to lean entirely upon some fun statement accessories to give it the elevated feel I want. What I absolutely love about this linen number though is that it could also be thrown on with a simple sandal and a hat and I could be casually off to the beach in it as well. So have fun, be bold and rock that romper because sometimes we have more important things to do than pair a top with a bottom. Let's be people who romp. Happy Monday! Cheers!