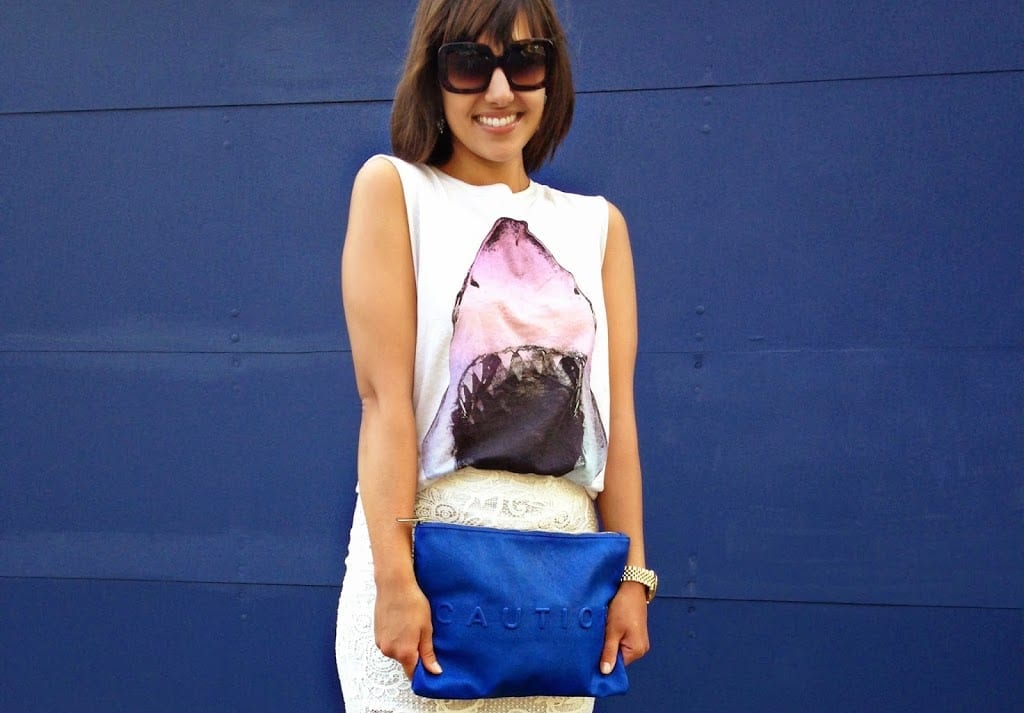 Zara tank VERY cool and similar here, Crochet skirt here, CAUTION clutch last seen here, Gladiator Sandals Zara, Earrings/Sunglasses Forever21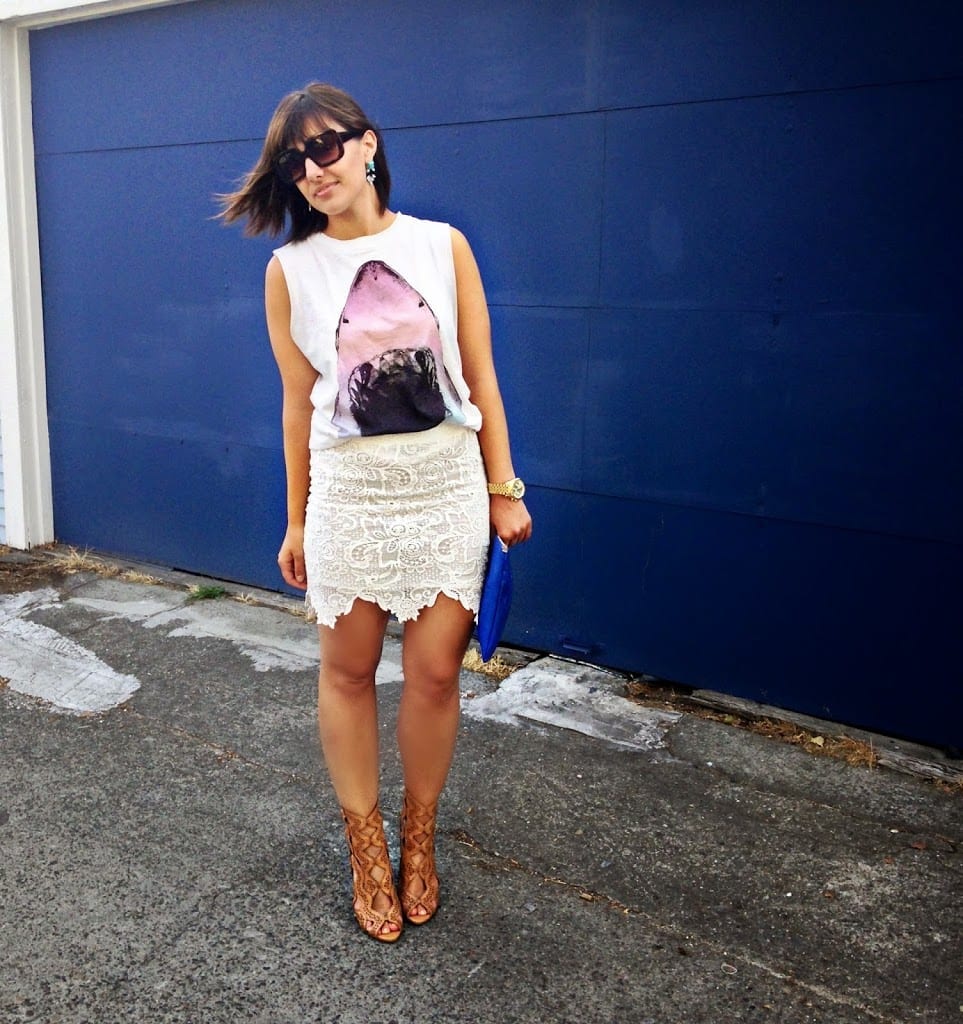 SHARK WEEK!!!!!!!!!!!!!!!!!!!!!!!!!!!!!!! Rawr!
Happy Shark Week! Having just finished the quintisential kick-start movie to Shark Week (Sharknado of course) I felt that not only was my JAWS shirt completely appropriate for this post, but my CAUTIONary clutch was as well. Sharks, as we know, aren't to be messed with but they sure are wearable on clothing! You can read more about the Givenchy influence of this Zara tank
here
and honestly I wish more brands/fashion houses/retailers would embrace this ever growing trend of Shark-fandom.
I was however THRILLED to see a selection of Shark Week items at my local Nordstrom in their ever-getting-kitchier At Home department which is delightfully fun. Now I just need a bowl with a shark in the bottom of it to eat my ice cream that will be topped with gummy sharks while watching Shark Week this week! I am excited, I hope you are too. Happy Monday!