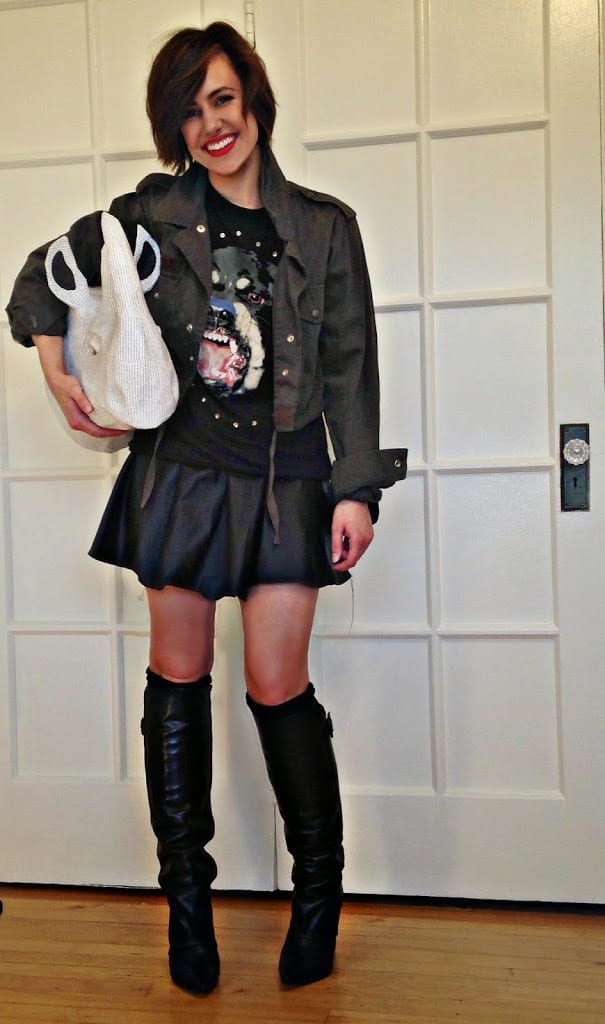 Topshop Jacket (old), Givenchy knock-off sweatshirt (china somewhere), Pleather skirt (china somewhere as well), ZARA boots (old), Angus the fabulous Paper Mache Rhino head (
here
)

Meet Angus. Occasionally while doing a mini-photo-session for the blog one gets a bit bored, spies their paper mache rhino that they have yet to mount on their wall and decides that he needs to be in the picture too. Hence Angus becomes our first special guest on the blog. There is actually a fantastic story about the artisans in Haiti who created Angus and all of his siblings which can be read at Anthropolie's website here. Check it out, he is one rad rhino.
As much as I love Angus, this post isn't about him. Instead its about an obsession that I developed after seeing Givenchy's Pre-Fall 2012 which was incredible. An equestrian-anchored collection, the real story was the incredible boots which I do believe sparked quite the footwear trend. Also featured was a rather aggressive rottweiler t-shirt that was oh-so high fashion, especially when paired with over the elbow black leather gloves.
After seeing this incredible collection, it took my 2 years to collect the skirt (similar to other pieces in the collection) and a well knocked-off tshirt. I must confess I purchased both from a foreign e-bay like site that in hindsight may have been a bit disreputable, however the sweatshirt is made very, very well. The boots were an older Zara purchase, once the trend of spat-like boots over heels took hold.
It takes a special type of designer to be able to create such iconography out of their work, but Riccardo Tisci is an artist without parallel and every season at Givenchy is able to re-teach the masses how to look at fashion with each new collection (in my very humble opinion.)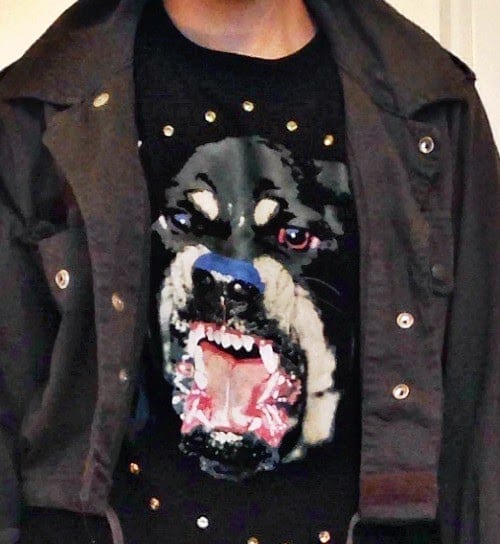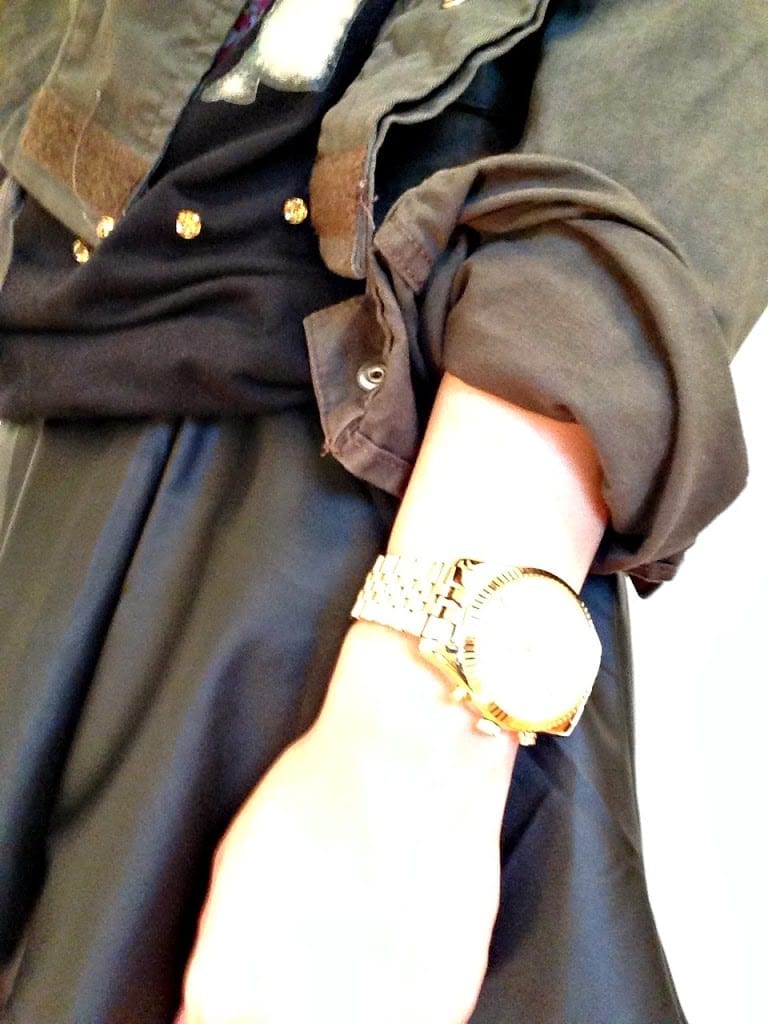 Designer Sweatshirts may be on their way out, and it probably is the appropriate time for that to happen, yet I think many of us will hold onto these iconic treasures long after the trend has passed because after the trend you are left with art and while my sweatshirt may be an imitator it is my homage to a collection I dearly love and think will be relevant for years to come. *Also I can't afford the real thing because I'm a blogger, not a billionaire, but if Givenchy's team wants to send me the real thing I promise I will never wear the knock-off ever again. 😉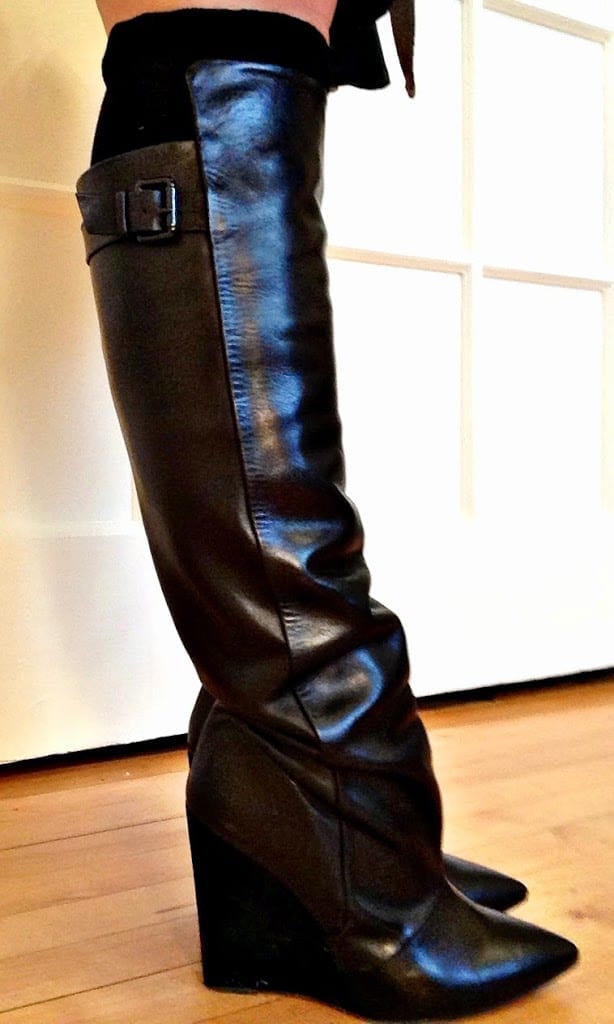 .. always end with sassy shoes. Rawr!
Follow me