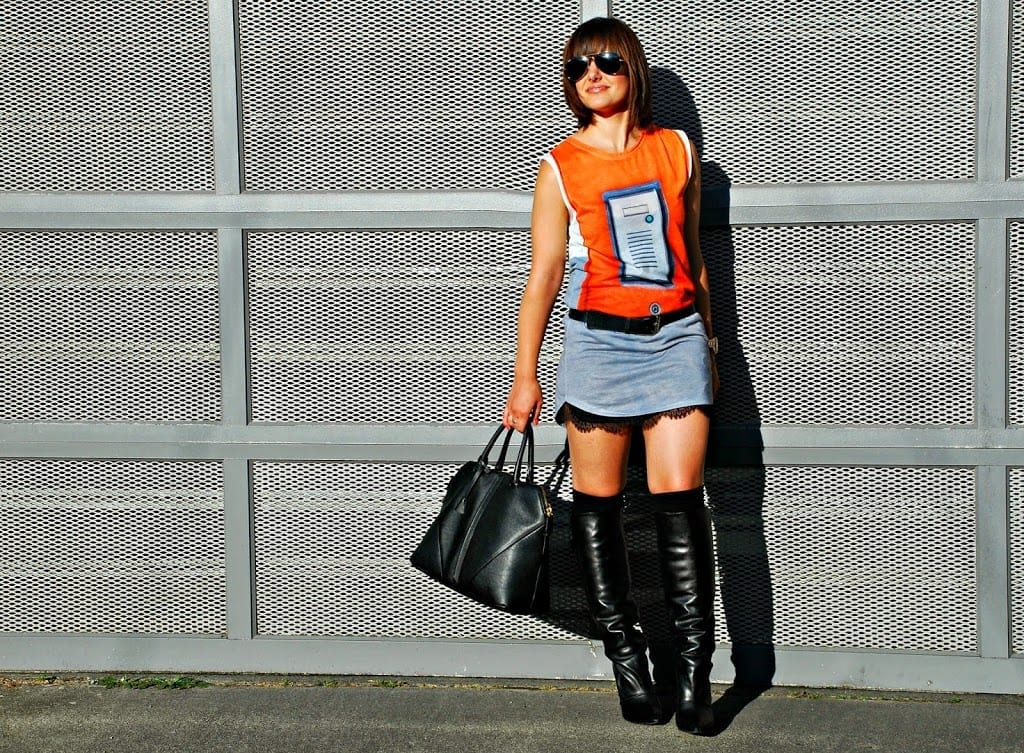 Sleeveless T-dress last seen here, Slip Dress Aritzia similar here, Bag & Boots Zara (old), Sunglasses Ray-Ban
When I first tried on this cute locker-printed tank top/dress I was pleasantly surprised to find out it was actually dress length and very unusual looking, which I loved. The problem though was that it was also completely sheer in the back with both the white and blue colored block portions showing everything, and I mean EVERYTHING. Luckily I had one of smarter notions to date of attempting to layer the t-dress over a black lace-trimmed slip I have and voile! T-dress success!
I am by no means the first person to slip a slip under a too sheer dress *pardon the pun* however sometimes I think we forget that slips were a staple in a bygone era protecting us from everything unforgiving clinging to over sharing our undergarments. I wholeheartedly believe every girl needs a slip or a dress that does the same thing. Not finding a slip you like? Take advantage of the current lingerie inspired dress trend and get something that passes for one that way your dress will outlast the trend as well. Thanks for reading and Happy Thursday! Cheers!