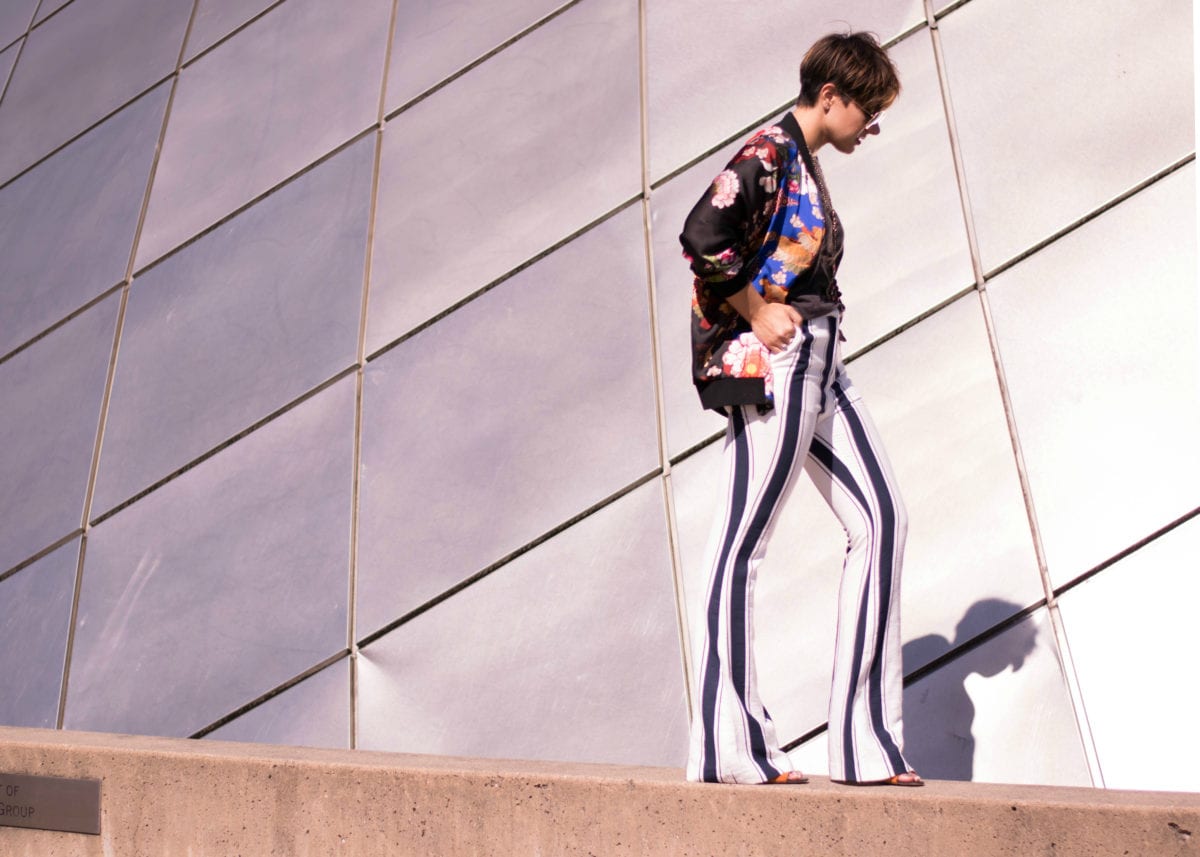 When it comes to street style at Fashion Week it is almost like a competitive sport: who can create the biggest splash while showing off their personal style. From minimal looks to maximal ones the name of the game is being memorable and in today's outfit we are sharing our surefire way to create a look that isn't soon to be forgotten. While fashion week may or may not be your favorite time of the year there is a lot we can learn about unexpected outfit combinations and new ways to wear things we already have in our closet. Street Style is basically one big inspiration board and if we take a look at some of the common themes we can find some new tricks to spice up our daily wardrobe.
We spoke the other day HERE about the guidelines one should follow when print mixing and one of those tips was that stripes can and should be treated as a neutral. At Fashion Week we see this season after season: striped pants just don't seem to go out of style. Today's version is a bit more trendy in a flared leg, but the wide nautical stripes do serve as the base for the outfit rather than the focus print. The highlight of the look is this gorgeous silk printed bomber from Zara several seasons ago and luckily for me it couldn't be more on trend at the moment with it's bright colors and loose fit.
This outfit has a LOT of color and while the pants do anchor the look another printed top underneath the jacket would have been too much. A simple hole filled tee shirt in grey not only rounds out the outfit but it also gives it a rock and roll vibe that fits nicely with the rock star flared pants. The key here is balance, knowing just when enough print is enough and being able to admit when you need a sassy attitude to top it off. Street style is all about being bold and fearless wearing fashion so you too can mix your prints and look fantastic while doing it. Thanks for reading.
CREDITS:
Photography : Katie Miyagi
Styling: Rebecca Cornelius