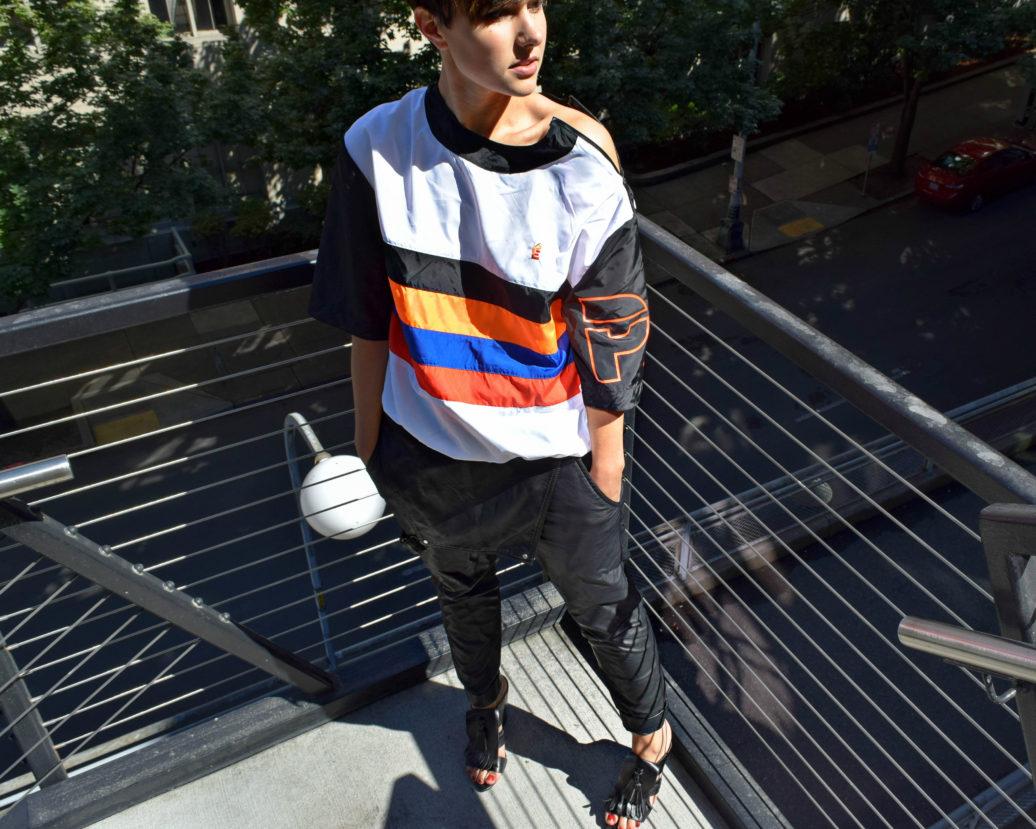 Cool active wear meant for everyday life: it is definitely a trend and it seems to be gaining more momentum every day. It is no secret that one of my latest favorite labels, P.E. Nation is crushing the category, especially coming off of an amazing Australian Fashion week show and most recently after releasing their latest lookbook last week that is absolutely packed with amazing clothing. Now that we have established that we love all of this athleisurewear and we all have a ton of it hanging in our closets you might be wondering 'how do I wear this with non-activewear pieces and incorporate this in my everyday life?' And that, ladies and gentlemen, is what I am here to help with.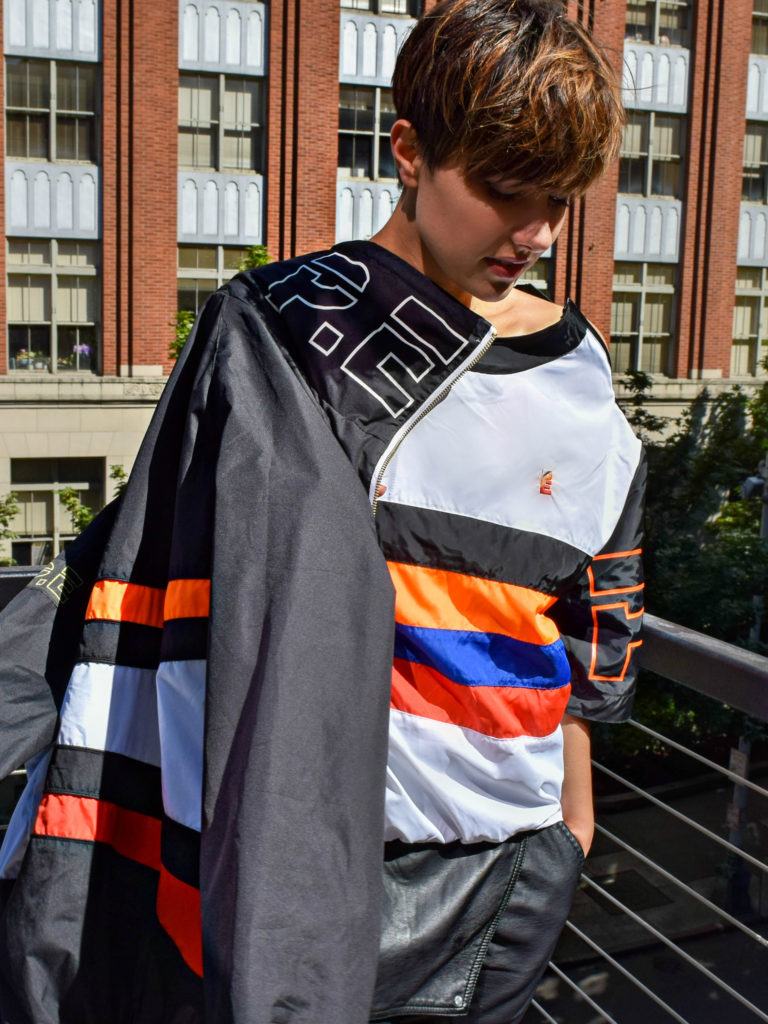 I am  willing to bet that your very first thought when I said that is 'I can just wear everything back to jeans' and I would say your first instinct is absolutely correct. Taking a page from the founder of P.E. Nation Pip Edwards' book of style, almost everything can be worn with a great pair of worn in jeans, vintage levis or whatever your denim du jour happens to be at the moment. Paired back to denim I would keep your footwear sporty, opting for a sneaker situation or an ankle boot to keep with the sporty vibe.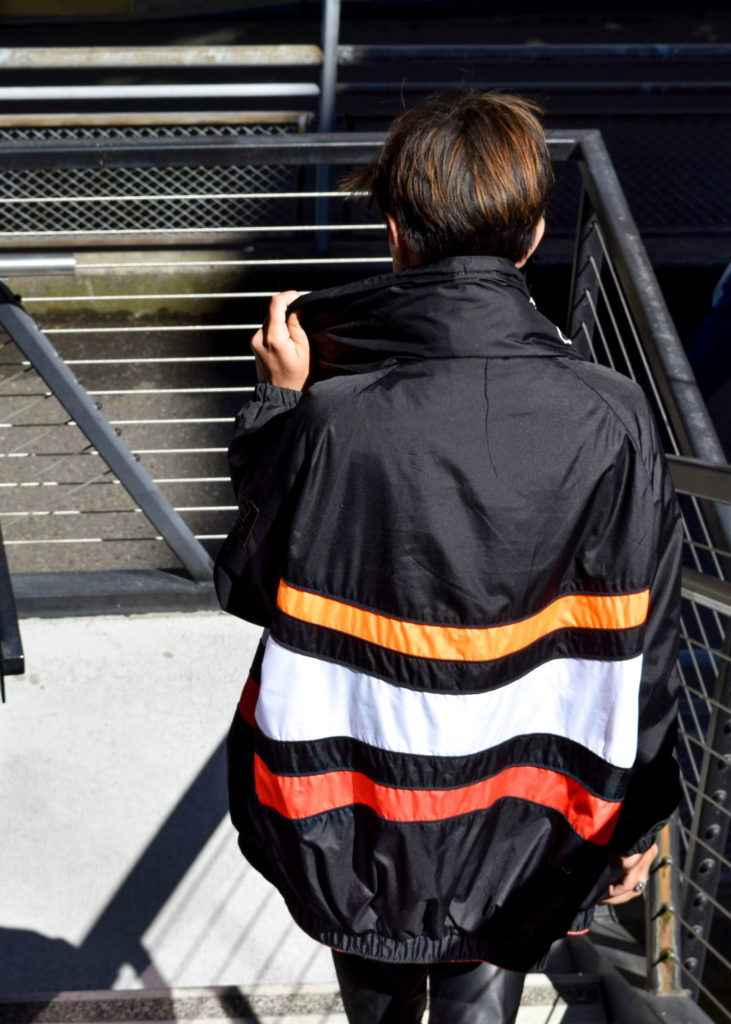 Another great option with activewear inspired pieces is to wear them with leather. From leather joggers to in this case folded over leather overalls the glossed finish compliments athletic fabrics so well and rather than dressing them down leather has the opposite affect. Definitely an edgier option, leather allows us an easy base off of which to add heels and make the look more of an alternative evening look rather than simply a daytime one. We are all about breaking fashion rules over here at Blogger Not Billionaire and nothing says 'I know my style and I am here to make a statement' quite like leather overalls, heels and some athleisurewear.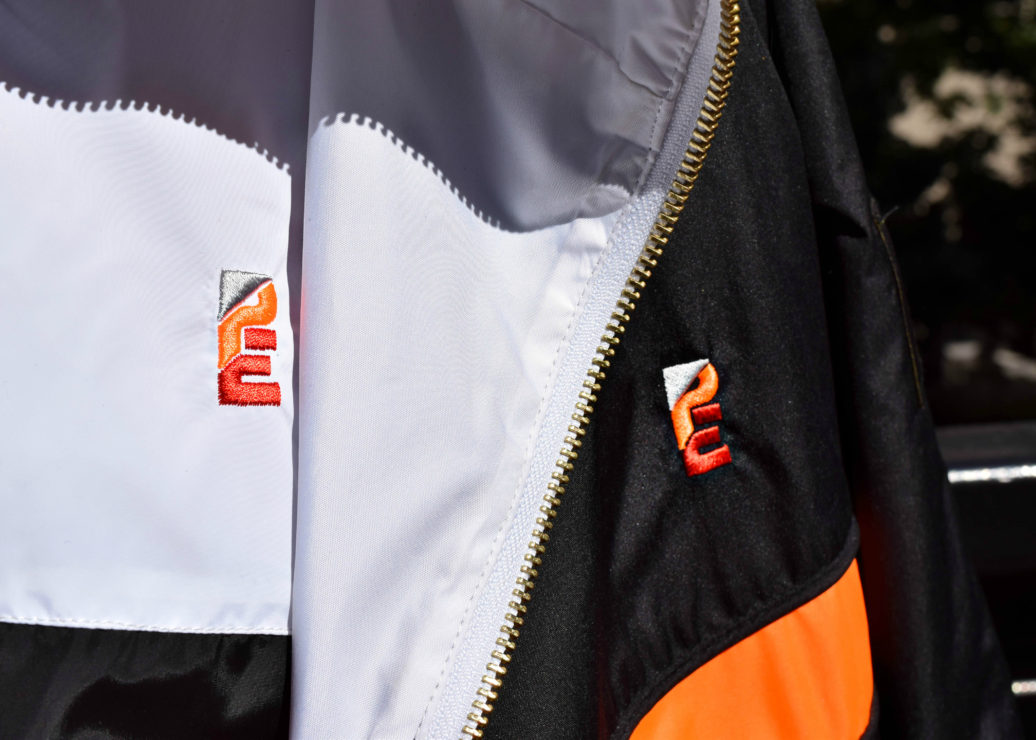 One of the great things about P.E.Nation is you don't have to use your imagination too much to see how this clothing translates outside of the gym since that is how they style it in their lookbooks and how their founders wear it in every day life. Yes, it definitely is a more fashion forward option for the everyday gal but it also will give you a more interesting aesthetic in your everyday wardrobe.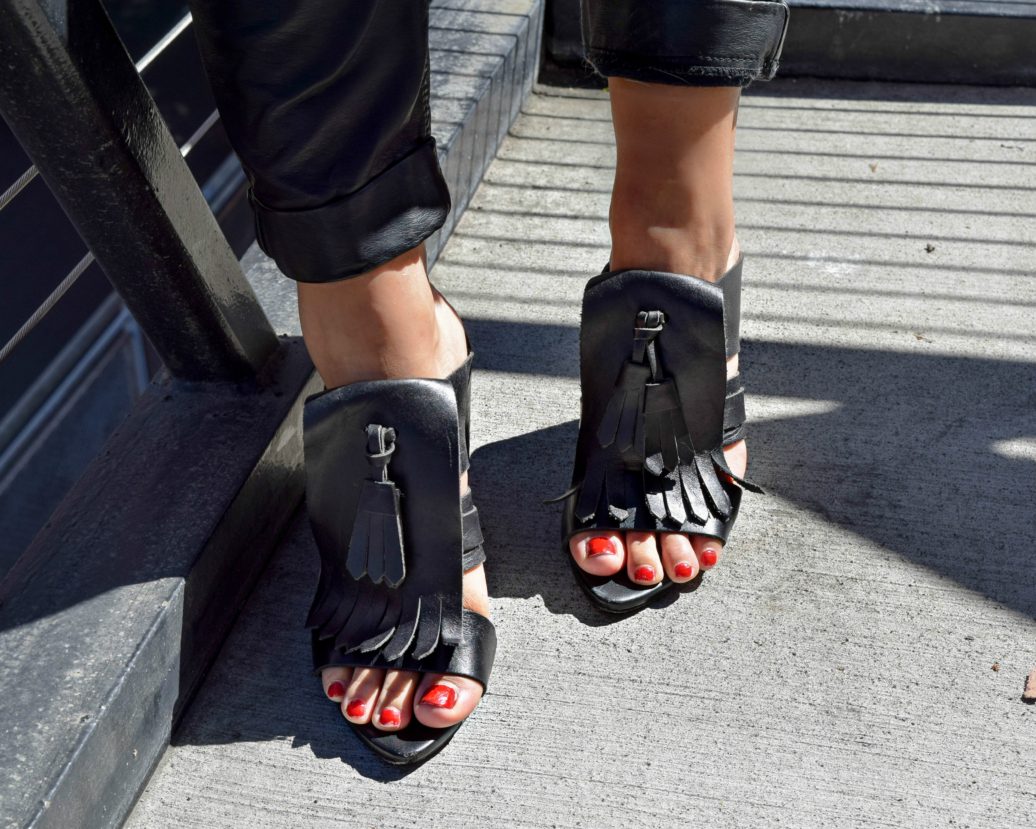 You SHOULD be hanging your P.E. Nation Big easy jacket next to your Isabel Marant and you should be grabbing it to throw over everything from dresses to denim shorts and a bathing suit. Fashion should be about versatility and wearability so don't be afraid to start mixing your active wear into the everyday mix.
What are your biggest fears when combining activewear with everyday looks? Let me know in the comments below. Thanks for reading!-Rebecca