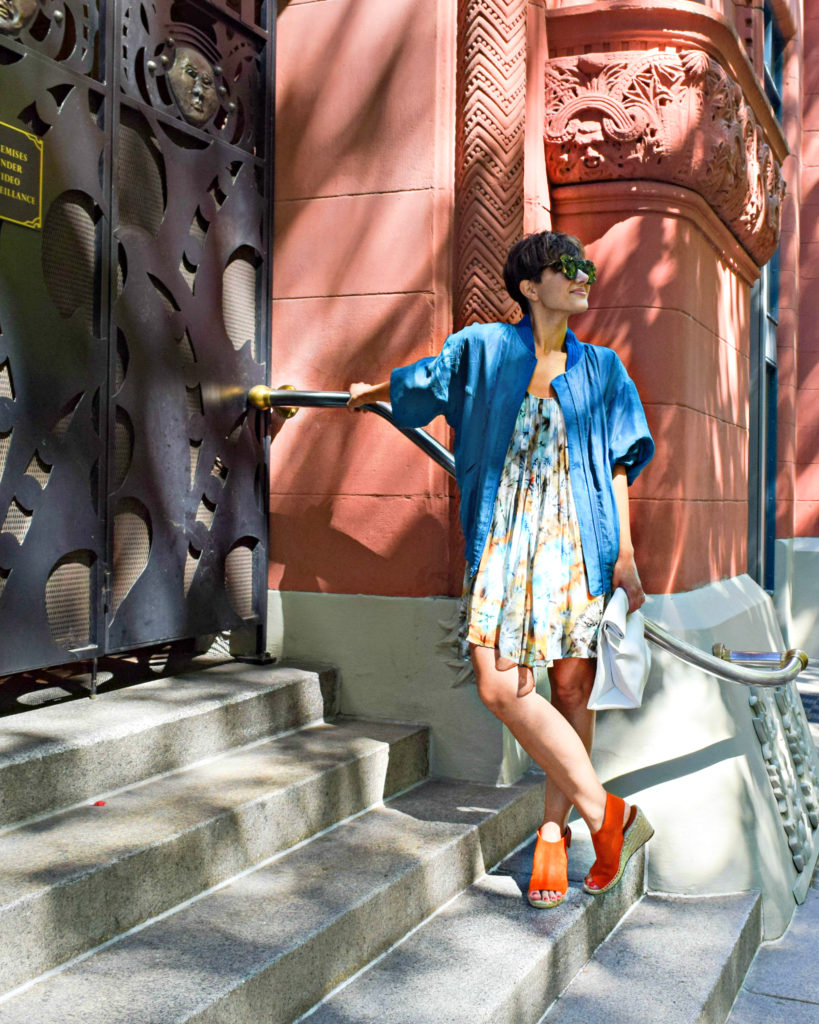 We all have a love/hate relationship with trends from our childhood that suddenly re-emerge in our adult lives. Tie dyed items remind me of DIY childhood t-shirts and everything 90's and grunge. This go-round however our tie dyed items have grown up, just like we have and how you should wear them has evolved as well.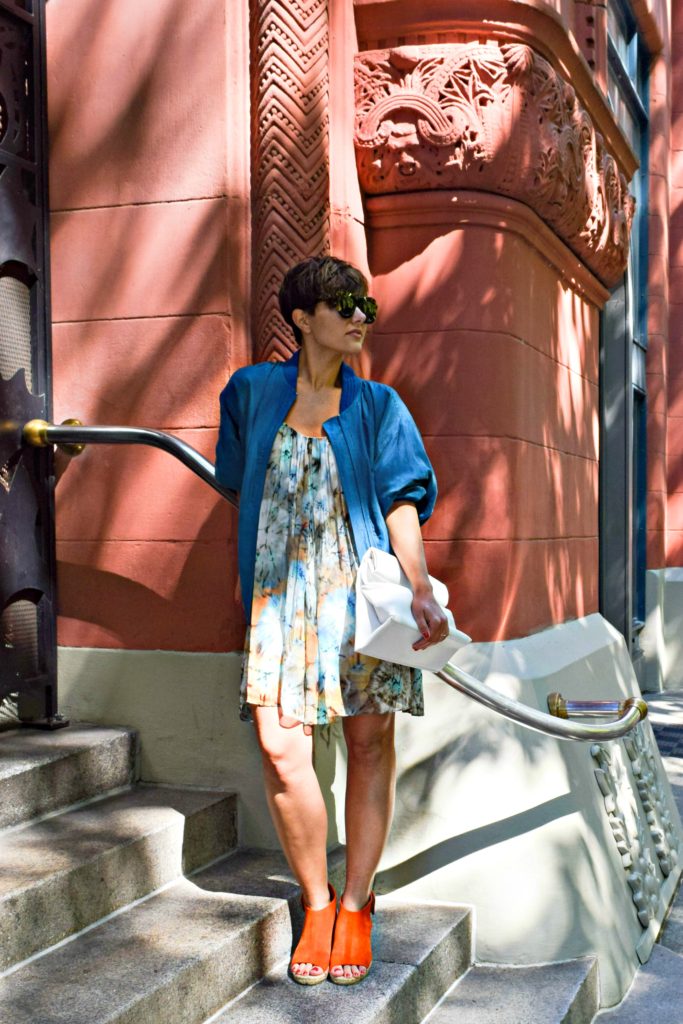 Before we talk about how to wear the trend as always it is good to understand where this reassurance came from. On the Spring 2016 runways Altuzarra showed incredible pieces in a beautiful saturated tie dye pattern using less popular colors and shades that reminded us of the dessert meeting the ocean. Joseph Altuzarra happens to be an expert at tailoring for a feminine shape so rather then tie dying t-shirts of yesteryear he used this gorgeous print in tailored dresses, beautiful blouses with semi-nautical detailing. This was tie dye for the sophisticate and it was this show that is providing direction from the trend as it reaches the rest of us.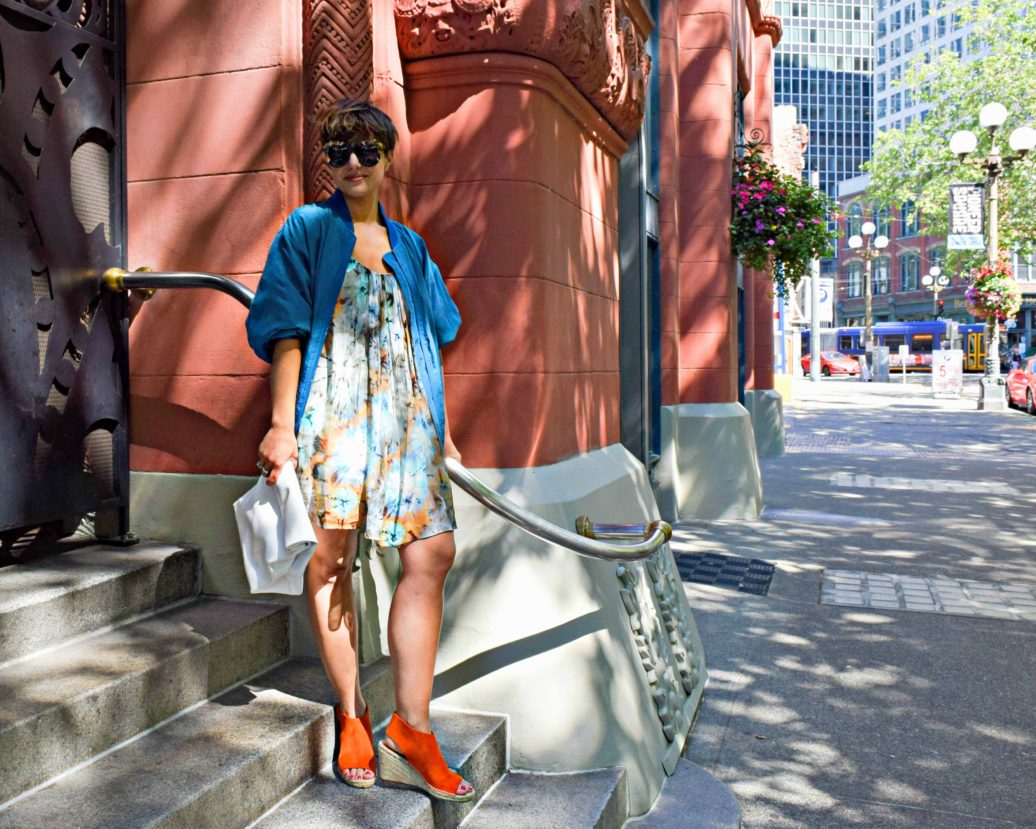 Feminine elements and tailoring are the name of the game as we bring tie dye into this new century. That doesn't mean you need both in each piece you are wearing but incorporating both ideas in your overall look will ensure you look modern rather than badly retro.  For today's look I chose the feminine element to be the dress itself, a tie dye print can be absolutely stunning in a loose chiffon fabric like this one and the colors are earthy just like the Altuzarra trend we are mimicking.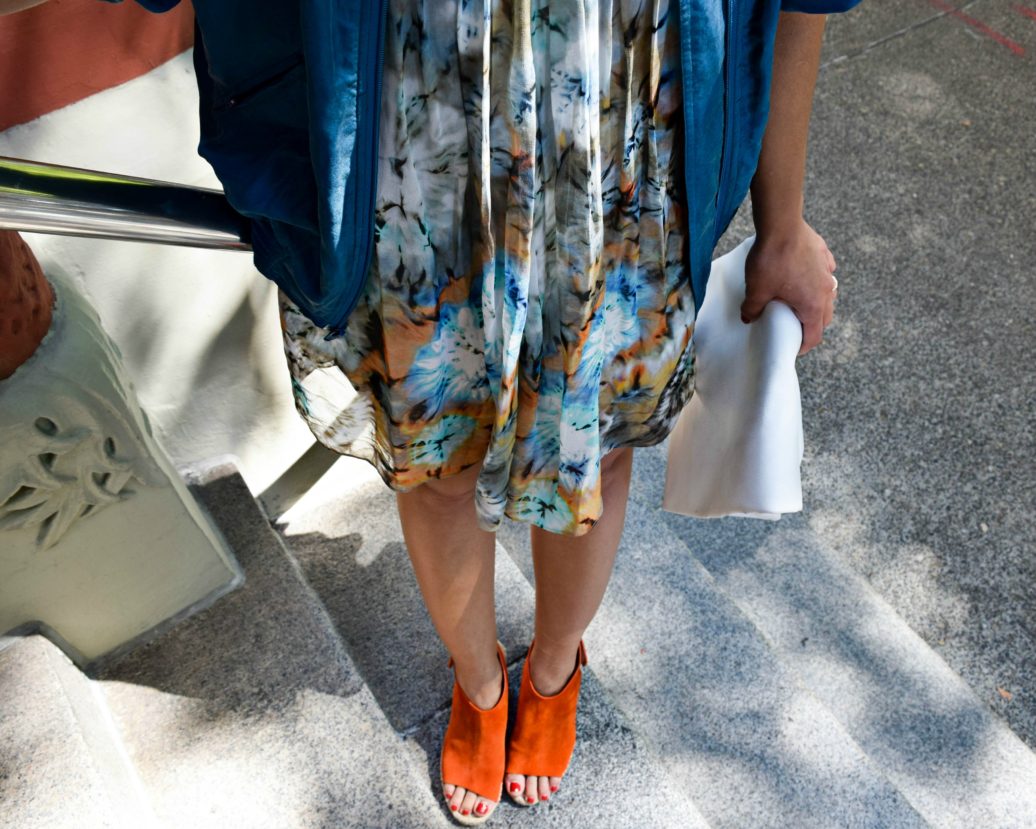 To provide structure to the look and another modern touch I added a vintage silk bomber that has a very borrowed from the boys vibe to it (it is Vintage Men's Dior) which nicely contrasts with the flowing femininity of the dress. Keeping with Altuzarra's dessert, ocean and fire-filled color palette I chose to highlight the print in the dress by adding a pop of orange through these Celine wedges. By pairing coordinate pieces that match the colors in the dress it emphasizes the gorgeous print and makes the colors even more noticeable and eye catching.
To summarize, keep your tie dye pieces feminine in either a tailored style or with modern tailored accessories and tend toward earthy, natural feeling colorways for your tie dye and you will look every inch the modern woman in your tie dye with the 90s nowhere in sight.