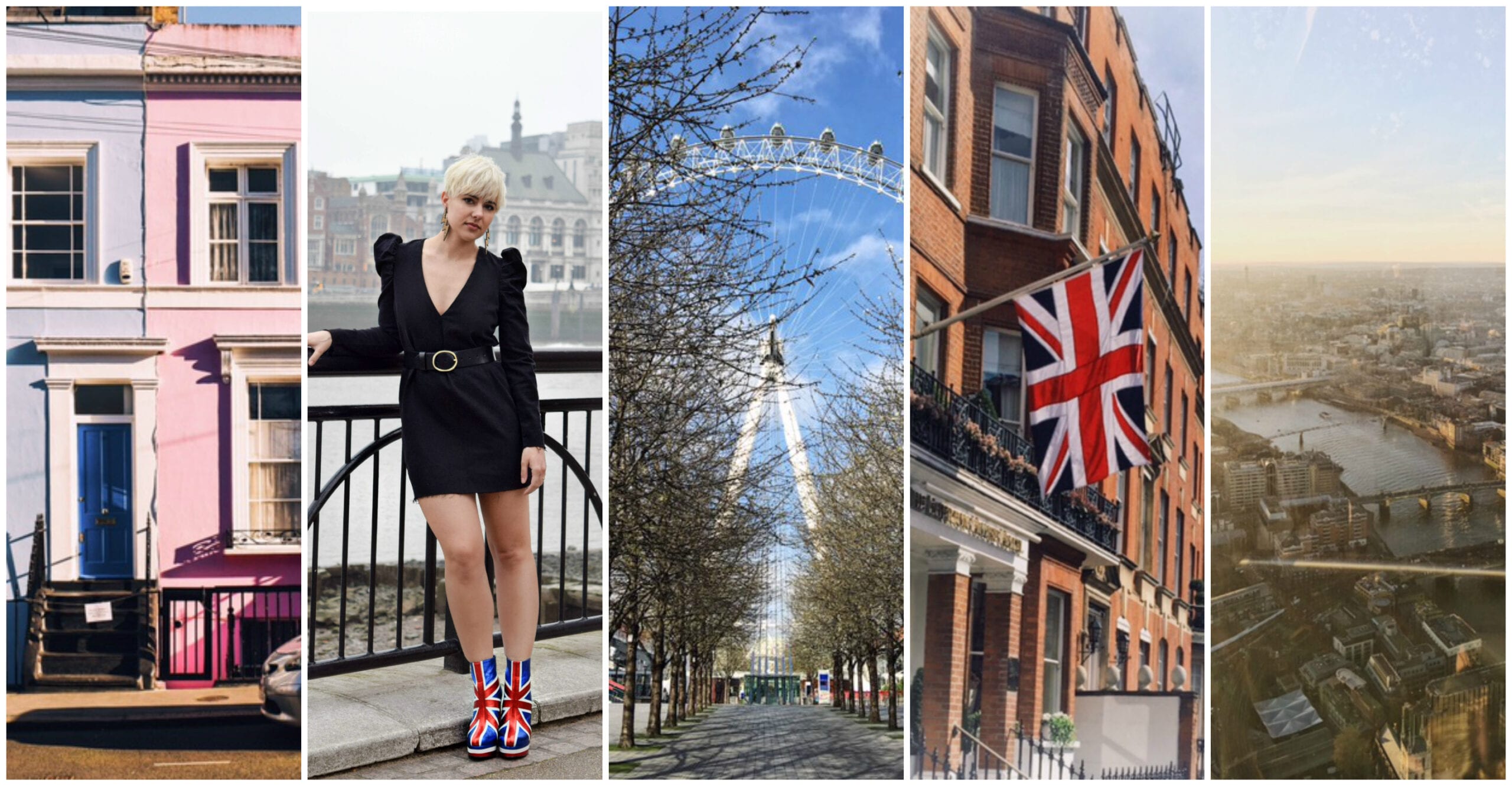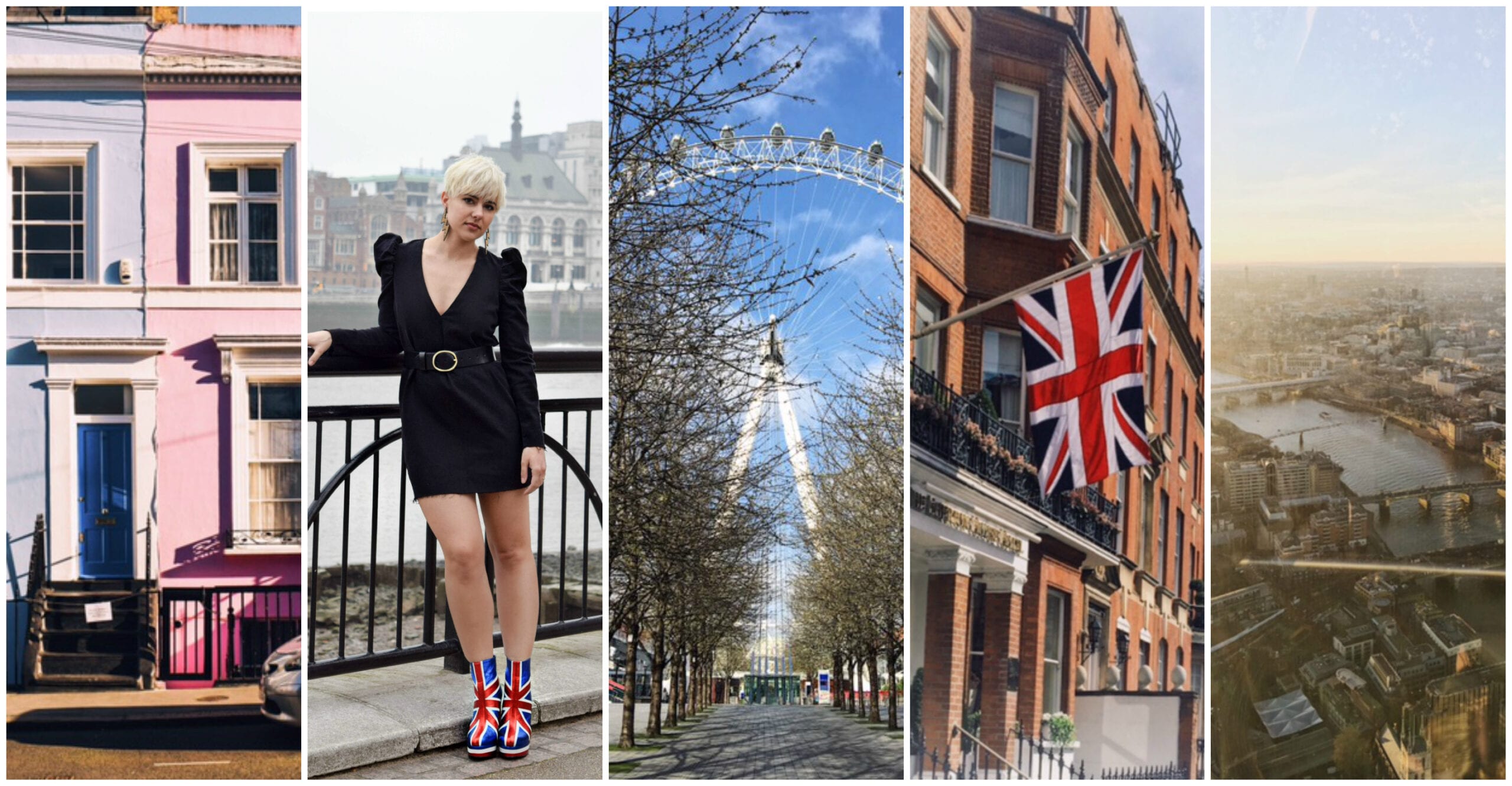 At the end of March I was fortunate enough to accompany 5 other bloggers from the Seattle area to travel to London, experience the city and then be on board Virgin Atlantic's celebratory inaugural flight from London to Seattle. The direct flight from London to Seattle is a new offering from Virgin Atlantic and we were thrilled to be on board. Here are the details of our whirlwind London journey, I hope you enjoy!
 Where to Stay
We had the pleasure of staying at the Mondrian London hotel at Sea Containers, a beautiful boutique hotel located on the Southbank right on the Thames river. The location was excellent, we could walk or cab easily to Soho or the London Eye and so many other sights and views. The hospitality left nothing wanting and the decor was impeccable with a sweeping copper instillation running throughout the hotel and furniture (cough cough the couches) that will inspire you to redo your entire home in it's image.
Where to Eat
Eating London Food Tour: Our first culinary adventure in London was a food tour in the Soho neighborhood and it was divine! One of the things I loved about London and this food tour in particular was every stop not only had something delicious for us to nibble on but they also had a well thought out beverage to accompany it as well. While we were informed that we didn't drink nearly as well as local Londoners no one criticized our eating skills. From Jamon straight from Spain to EXCELLENT Mexican food to a hidden Chinese dumpling restaurant the tour surprised and delighted our eyes and our palettes and I would highly recommend it when visiting London. In case excellent cuisine (did I mention the meat pie?!) doesn't tempt you, the tour also included a guided history of Soho which was a highlight of our trip.
The Cambridge Street Kitchen: We wouldn't be reputable bloggers if we didn't find THE most picturesque brunch spot in all of London and order cliche brunch food there. Not only is the location of the Cambridge Street Kitchen just amazing (perfect for a walk to the Tate afterward) the cuisine and decor left nothing wanting. We arrived earlier in the morning which allowed us to capture the restaurant in all of its visual glory. Fun fact: the trip to the restroom reveals another lovely dining area and this beautiful LOVE mural which of course I would now like to replicate somewhere in my own abode.
Sketch: More to come on this later (because there is SO much to talk about!) we visited Sketch for Mother's Day High tea and it was a magical experience. 'Experience' is also an excellent description for Sketch as everything from the ambiance to the high tea is carefully orchestrated to surprise and delight and boy did it ever!
My Cup of Tea: Afternoon Tea is a major part of English culture so of course we had to visit a tea room of the 'tea connoisseur' variety while in London. In contrast to Sketch where the focus was food and the decor, My Cup of Tea was focused on the tea itself. Originally a wholesaler My Cup of Tea opened a brick and mortal tea room in the 7 Dials Neighborhood in London where you can purchase and experience tea. I am personally a huge Matcha tea buff, so when we got to watch it being made (photos above) I was enthralled and of course drank far more than my fare share. For an authentic tea tasting experience this was the perfect choice.
Our last two food stops were in the Carnaby neighborhood traditionally known for its amazing shopping. Jinjuu Soho was an amazing Korean fusion restaurant and everything on the menu was delicious. After eating there we headed to Cahoots, a highly acclaimed underground bar in the style of a speakeasy meets underground tube station from the 1940s. The drinks were strong and the entertainment was lively, two things that make for a great night on the town.
3 Unique Ways to See London
The Top of the Shard: The first of our unique vantage points from which to see the beautiful city of London was the The Shard, the tallest residential building in London. It is so named because of shape of the glass that makes up the structure of the building itself. In the rooftop garden and viewing deck the glass opens up allowing for an open air viewing experience and we happened to visit just as the sun was setting making for a magnificent view. Fun fact: the Shard itself was meant to be a vertical city within London itself so the restaurants, hotels and living spaces are worth looking into as well.
The Thames Rocket: If you happen to find yourself having a few to many beverages while in London a great way to shock yourself back into reality while simultaneously learning about the history of London along the river would be the Thames Rocket. I won't embarrass myself further by posting videos of me screaming as we sped along the Thames but safe to say this is a very unique informative way to see London while getting your adrenaline pumping. Insider Tip: our particular guide had previously worked at the London Eye so he was able to give us a great history there too right before we went on the eye so the Thames Rocket and going up the London Eye pair nicely together.
The London Eye :  A quintessential London attraction since it was built in the year 2000, the London eye (fun fact) was meant to only be a temporary instillation however now it is an undisputable staple of the London skyline. The 30 minute rotation affords a changing view of the London landscape as you can see the architecture and layout from above. As a person who is normally afraid of heights I found this to be an easy experience as your 'pod' is the size of a small room and you can easily walk around. This is a can't miss view especially on a clear day.
Other Attractions
Notting Hill- Portobello Road: As I discussed in the previous post HERE, Notting Hill is one of the most visited parts of London in part because it's candy colored streets are located so centrally and also because of the amazing Market that occupies it's streets. This is a neighborhood overflowing with personality but make sure you get there early as it is overflowing with visitors as well.
Victoria & Albert Museum: The V&A is one of the most overwhelming museums I have ever been to, but in the best way possible. If you need inspiration regarding anything from any region of the world or era this is your mecca. We only spent an hour here however I am fairly sure a full week would still just scratch the surface. Notable in addition to the collections within the V&A is the building itself and the most amazing marble structure and staircases that I had ever seen.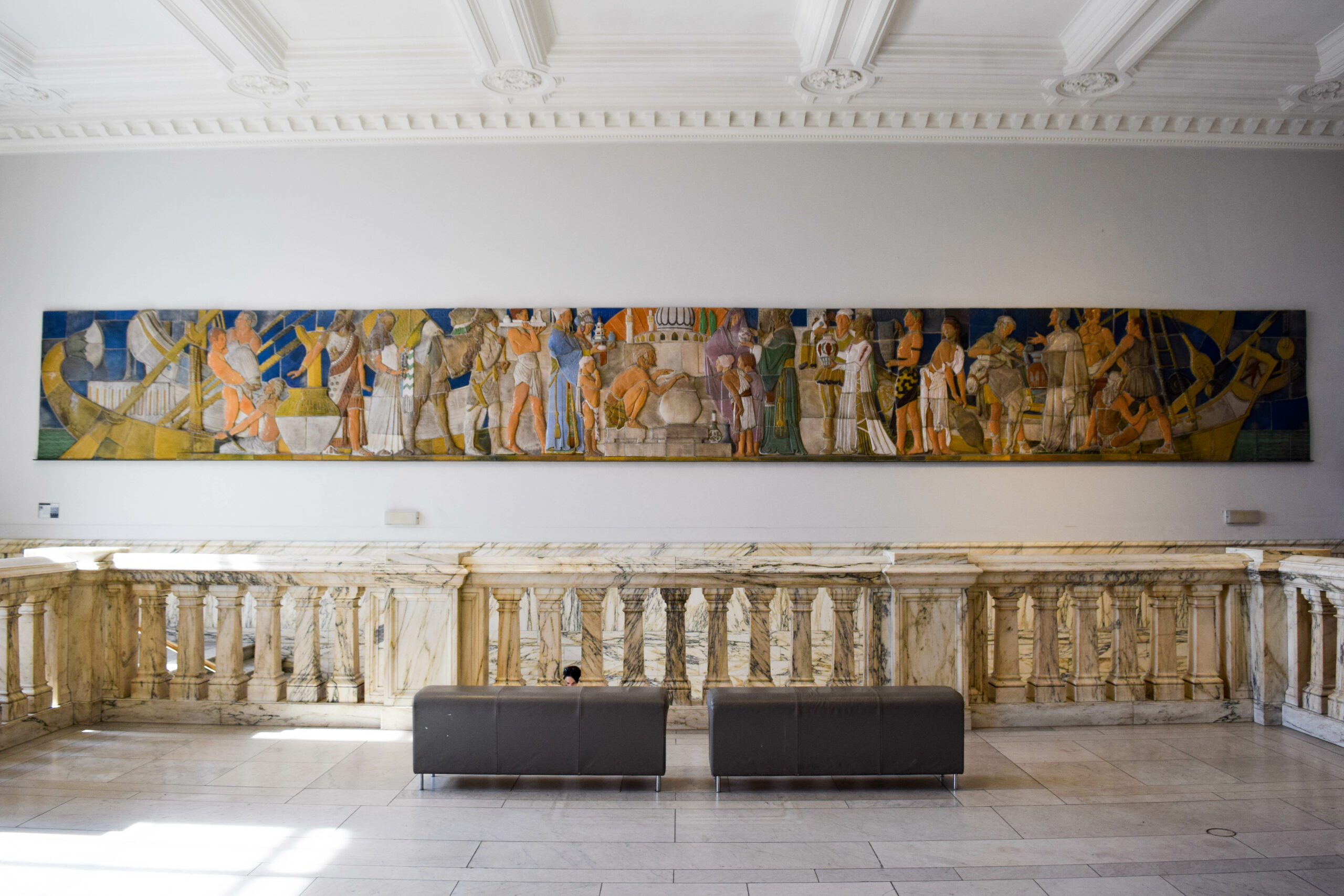 The Flight
 As mentioned previously, the purpose of our London trip was to be a part of the Virgin Atlantic inaugural flight from London to Seattle which meant of course we had to check out the Virgin Atlantic Clubhouses on both sides of the trip.
Virgin Atlantic Clubhouse San Francisco: The lap of luxury, the San Francisco airport houses a Virgin Atlantic clubhouse which is exactly where you want to be on a long layover. The setup was perfect for a meal or to freshen up (they even had showers) and the Virgin above and beyond hospitality was ever present.
 Virgin Atlantic Clubhouse Heathrow: At Virgin Atlantic's home base in the Heathrow Airport the clubhouse is something else. Expansive and meeting your every need we were wined and dines with mini gourmet hors d'voeures including, but not limited to, croque madames and truffle mac & cheese. Whether you were traveling for business or leisure their setup accommodated both and made you remember that travel can be enjoyable and doesn't need to be arduous.
The inaugural flight featured a performance by London recording artist Raye which was streamed like at 30,000 feet (see the entire video HERE!) The entire flight complete with high tea (oh yes, that happens!) and champagne convinced me that direct flights are the way to go and also the view of Greenland is 100% worth staying awake for.
Thank you for following along for all of my London adventures! A BIG thanks to Virgin Atlantic for sponsoring the 6 of us traveling to London and providing accommodations and thank you to Carly O'Donnell for putting up with us and being the most amazing organizer for our adventures. Also a big thank you to Visit London for arranging our stops throughout our trip. Lastly, thank you to my amazing Seattle crew: Cassandra, Joanna, Carolyn, Charles and Ryan for making this an unforgettable trip. If you have any questions feel free to leave them in the comments section below.
*Please note, this post is sponsored by Virgin Atlantic. All thoughts opinions and photos are my own (except for the 1 taken by Charles which is labeled. 🙂
For more amazing London coverage checkout the following posts from my fellow London Adventurers:
Save
Save
Save
Save
Save
Save