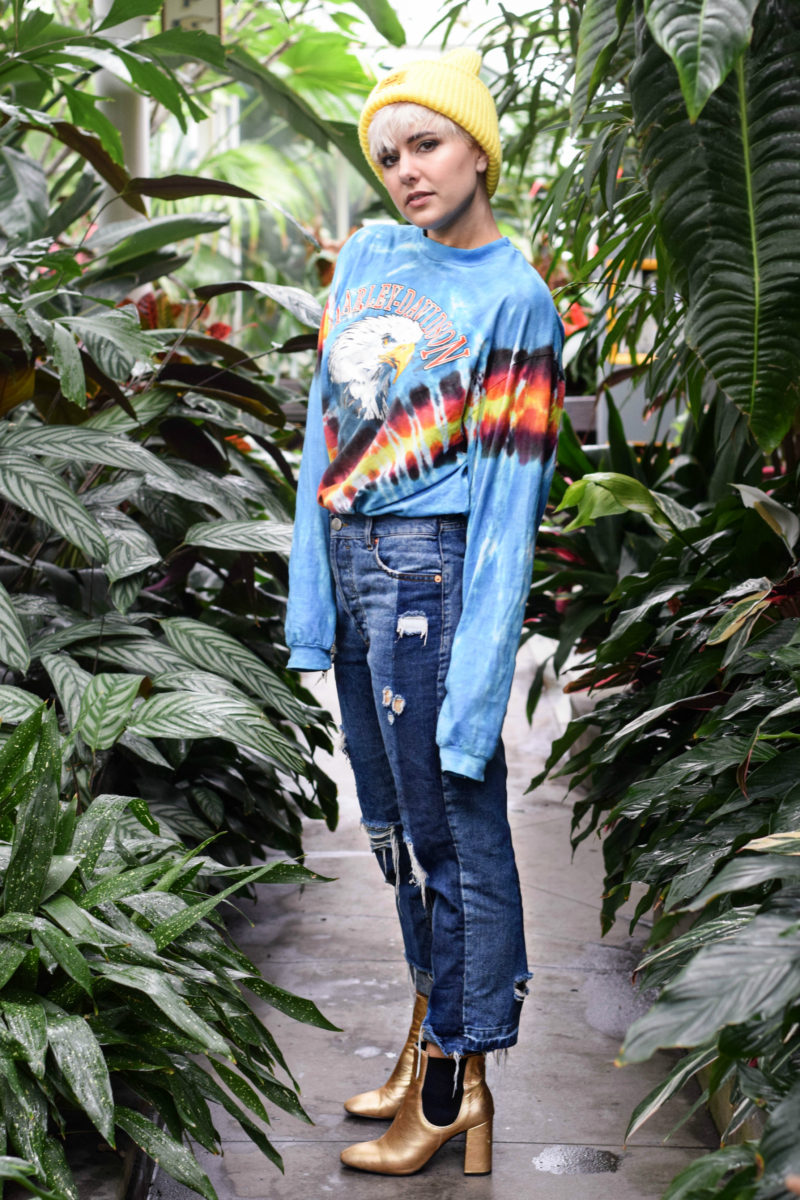 Harley Davidson Tee (found on Ebay) | Asos Jeans (similar HERE) | Topshop Boots (similar HERE) | ACNE STUDIOS BEANIE(knockoff version HERE)
The epic resurgence of band tees is common knowledge these days with everyone and their brother now owning several t-shirts once reserved for the rock & roll enthusiasts among us. The question then becomes what do the fashion forward trend crowd wear now that everyone has stolen their 'cool t-shirts?' The answer: Harley Davidson. That's right, the ultimate in coolness is that motorcycle club that your dad once belonged too and this trend is just getting started. I became acquainted with this trend via Elle Ferguson of 'They All Hate Us' fame, so let's blame the Aussies for starting this movement.
What I absolutely love about this trend is how hard it is find. Even over the past few months the price of vintage Harley products has gone up significantly, be it on Ebay or Poshmark or wherever you find your secondhand goods. Granted replica tee shirts may begin to be produced and we can address that when it happens, but for now the goldmines are finding genuine Harley Davidson tee shirts and sweatshirts that are as old as you are and then wearing them like a boss. Yes, you will get many comments from older gentleman who are confused as to why you are wearing high heels and a Harley shirt and yes, your friend's Harley riding dad will constantly try to sell you their bike so that you can become 'legitimate' (true story) but this trend is 100% worth it. The best part of this trend: you get to pick a tee shirt that is completely 100% you and most likely no one else you know will have it. Love a great tie dye tee? Awesome. In love with a lightening b0lt piston toting creation? There are plenty of those too, whatever suits your fancy.
I don't share as many off-duty looks on the blog as I do on Instagram but this is a look that if you caught me at the grocery story I would probably be wearing 9 times out of 10 (if it was the office it would be in these boots, if actually at the grocery store then it would be loafers instead) and yes, I do have 3 of these beanies in 3 different colors so I can wear them as often as I like. Judge away.
Thanks for reading guys! What do you think, are you on board with the Harley trend? Let me know in the comments below.
Cheers!-Rebecca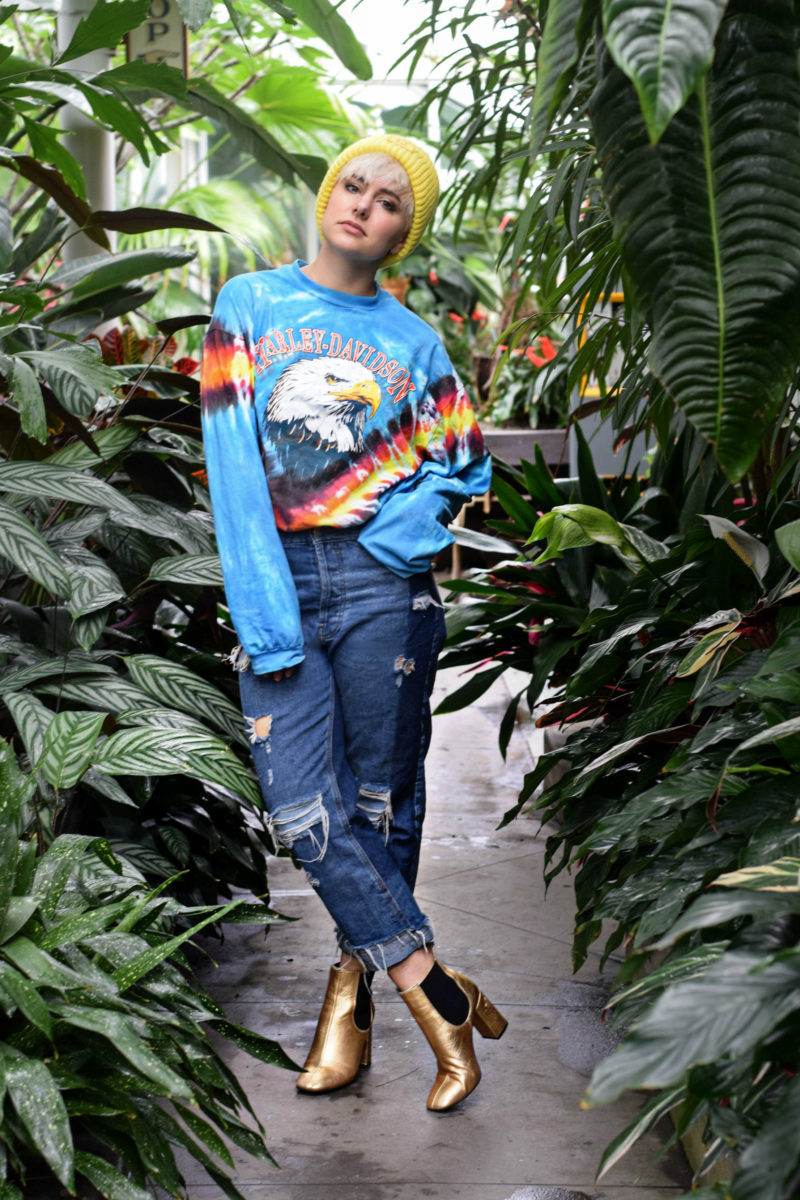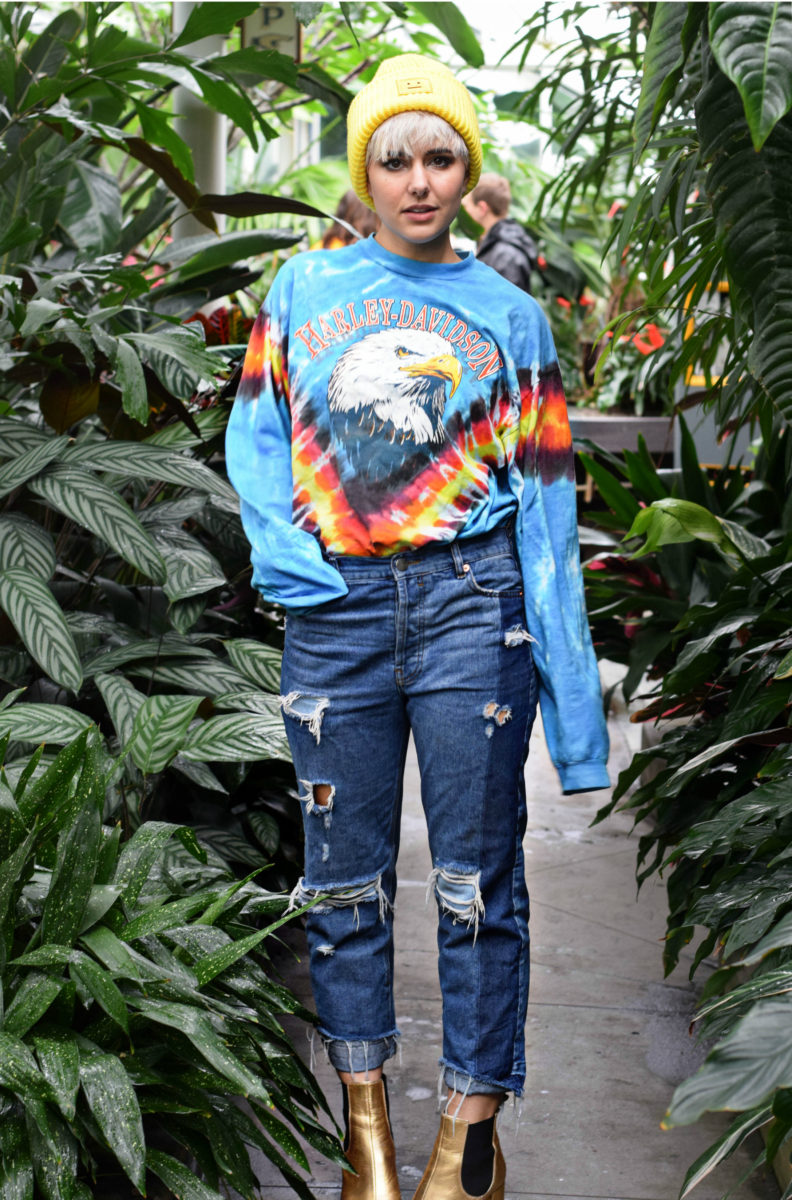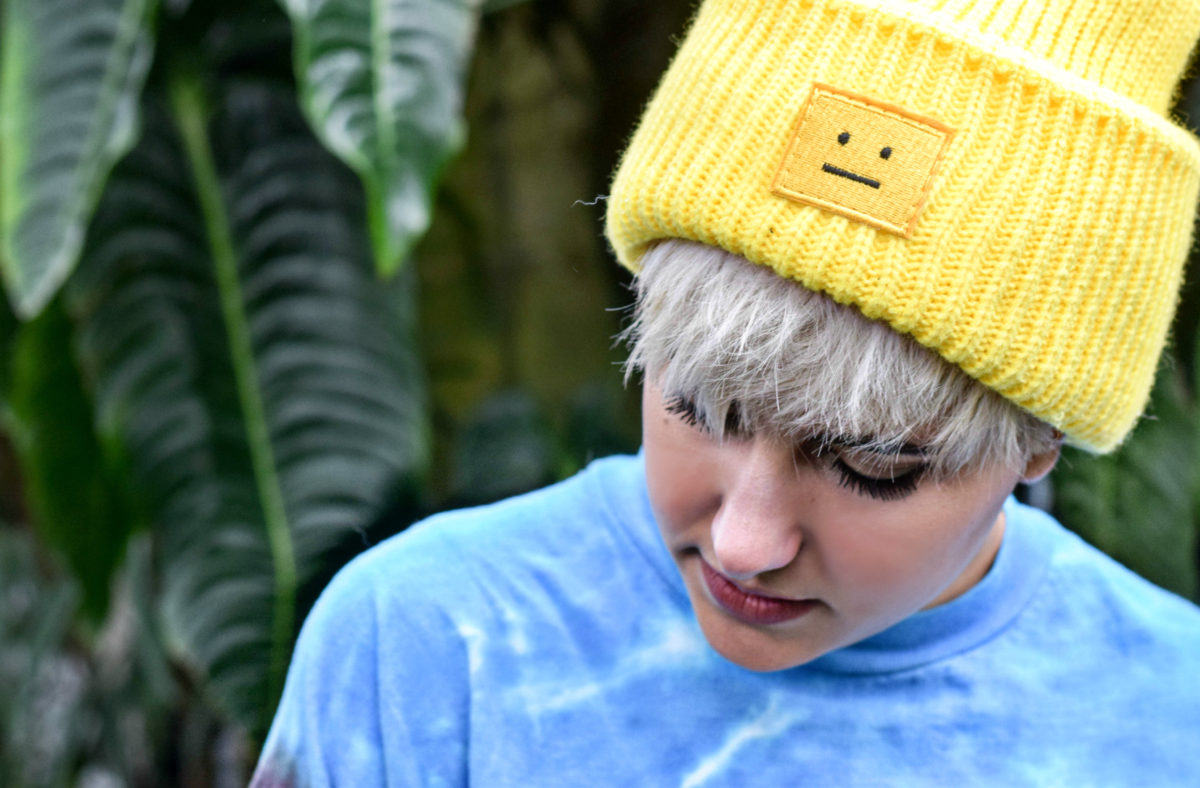 Save