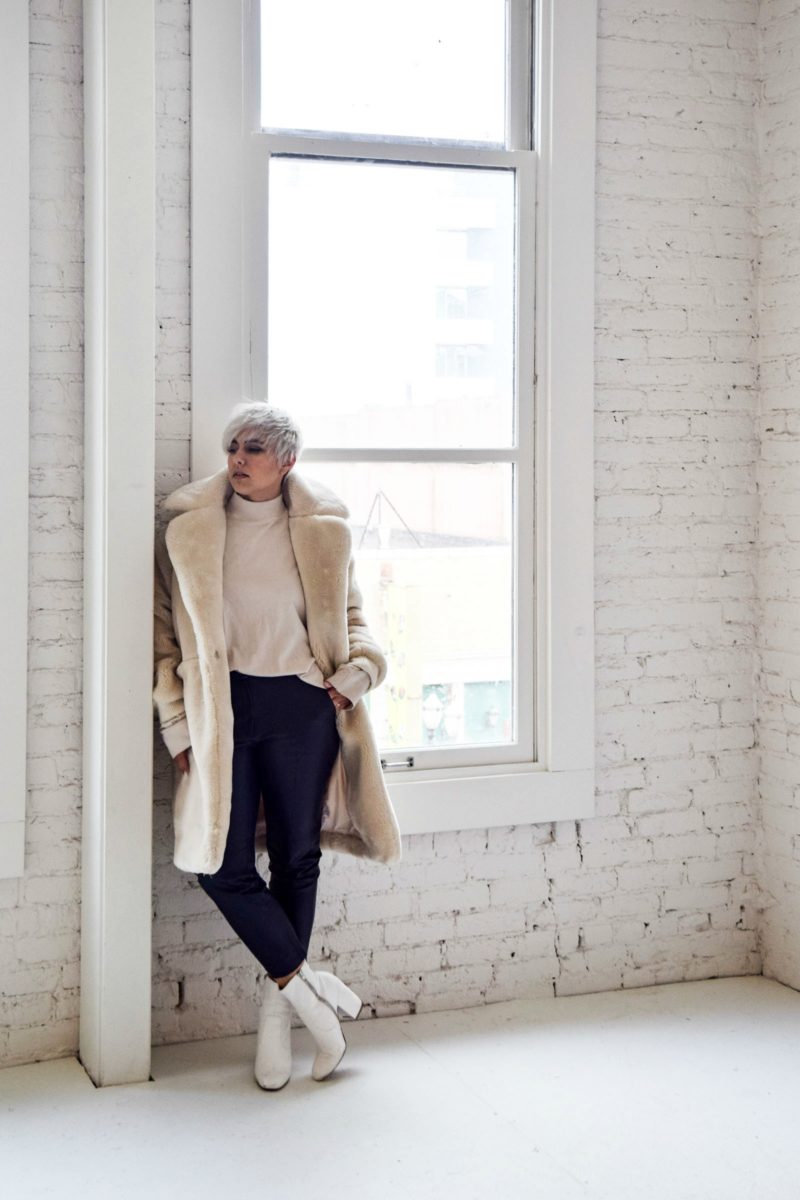 For our last edition of '4 Must Have Coats' we are profiling one of the newer coat trends to storm onto the scene this season: the Teddy Bear Coat. This coat by definition is oversized, extremely fluffy and cozy as can be, perfect for winter. While the size may seem prohibitive at first the sheer comfort factor has made this a go-to item for style mavens everywhere.
How to Style It
The Teddy Bear coat is a great cold weather option but due to it's bulk and size it can be a bit more challenging to style. The trick is balancing out your proportions so that you don't look like you are drowning in fabric. A skinnier pant helps balance out the bulk of the jacket while a closer fitting under layer shows you still have a shape on top as well. Another way to wear it is with a wide leg pant to play into the oversized nature of the coat. Pair it with a sneaker for a more sporty look but again keep the top slimmer so that you aren't too overwhelmed in fabric.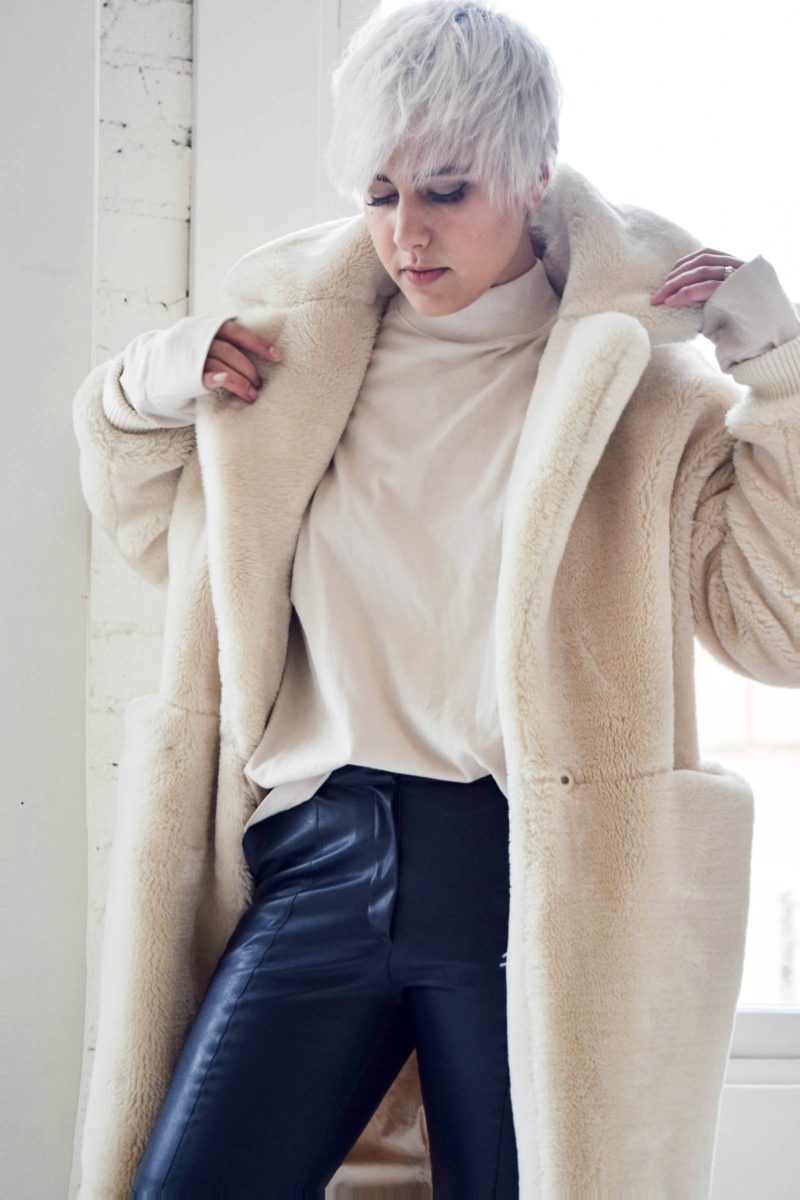 Our Favorite Options
The biggest question when picking out your teddy bear coat comes down to color: are you going for more of a polar bear look or a true teddy bear brown?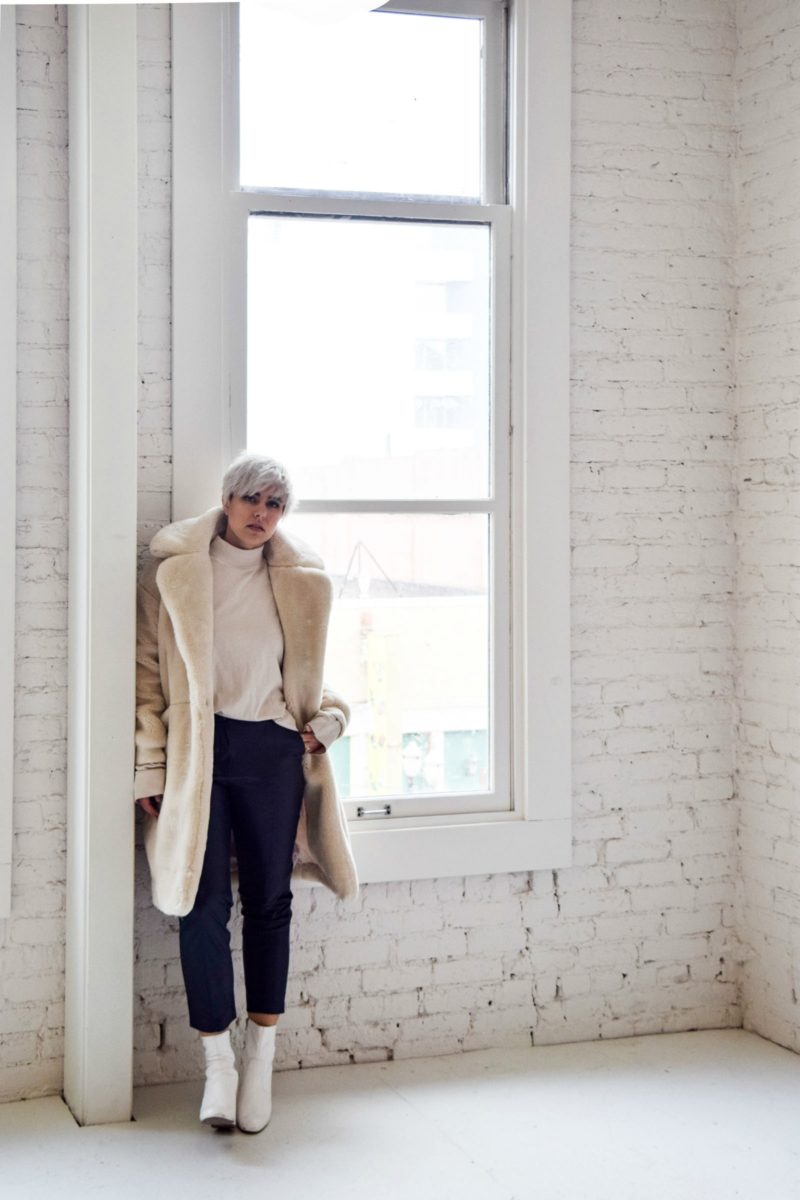 Shop the Look
I love contrasting textures so for today's look I'm wearing a pair of H&M navy faux leather trousers. The rest of today's look I kept tonal to be a more subtle compliment to my fluffy outerwear. These Steve Madden white boots have been some of my most worn this winter and the turtleneck was a keepsake from New York that is actually a menswear item. Check it out if you are feeling adventurous.
Topshop Coat | H&M Faux Leather Pants | Steve Madden Boots | Willy Chavarria Turtleneck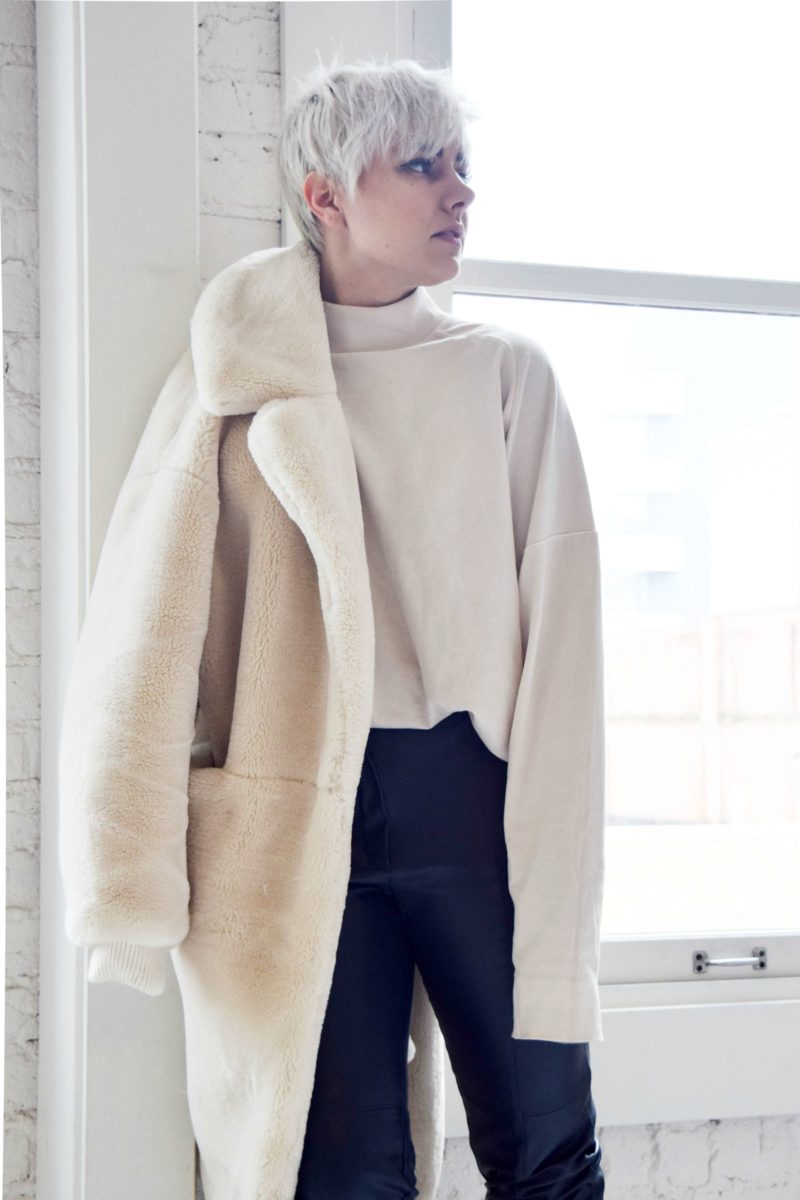 Thank you so much for reading! Catch the other 'Coat Week' post The Puffer, The Check Coat and The Aviator!