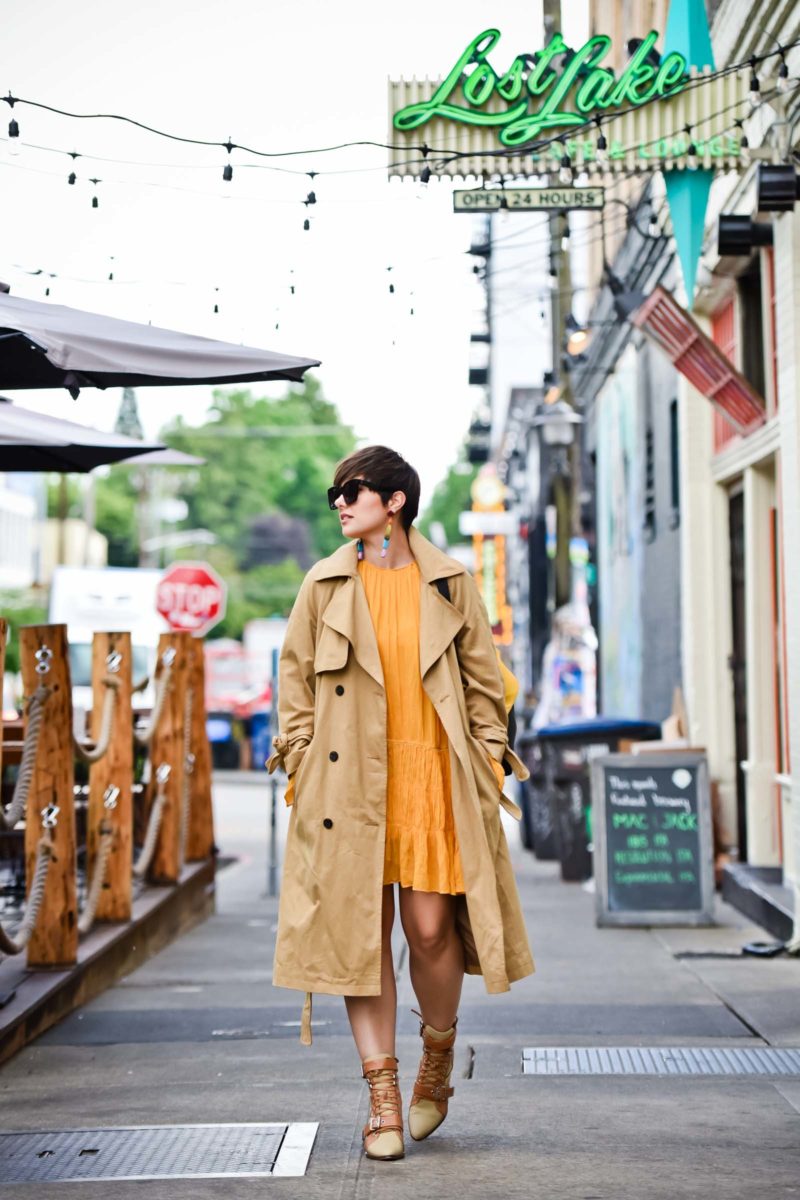 It's a common misconception that as a fashion blogger I am all about things that are 'new new new!' While the latest and the greatest thing is nice to have the best items are those that you can wear season after season. I feel that way about a lot of the colors I have in my wardrobe. Red-Orange, Mustard and Cobalt blue are absolute staples in my closet but I am always looking for new ways to make them feel fresh and new. Last year was a big moment for Mustard in particular and I stocked up on rich hued yellow items. This year it's a big deal too but rather than simply re-wearing the same looks from last year I found a way to breathe new life into all of my yellow pieces this year, by pairing them with a camel colored items.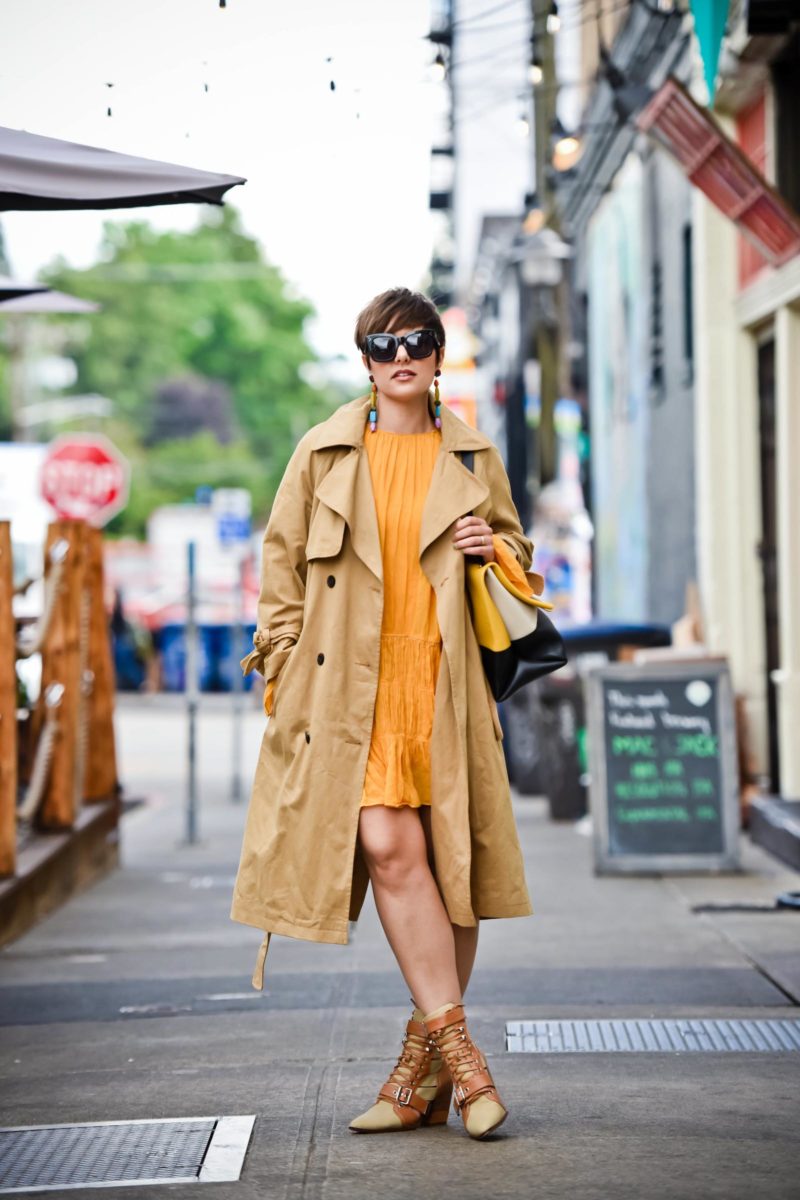 I wish I could say I came up with this genius pairing of colors, but I didn't, but I am happy to share it with you. An amazing way to make yellow feel fresh and grounded is to pair it with camel items. Something about the similar tonal palette makes both colors even more interesting when worn together. The yellow becomes a bit dimmed down while the camel color pops. Simply by changing what I am styling this yellow dress with and adding a pop of camel, it changes the entire look. What once was a yellow dress I wore ALL OF THE TIME last year is now a more interesting refreshed outfit ready for summer.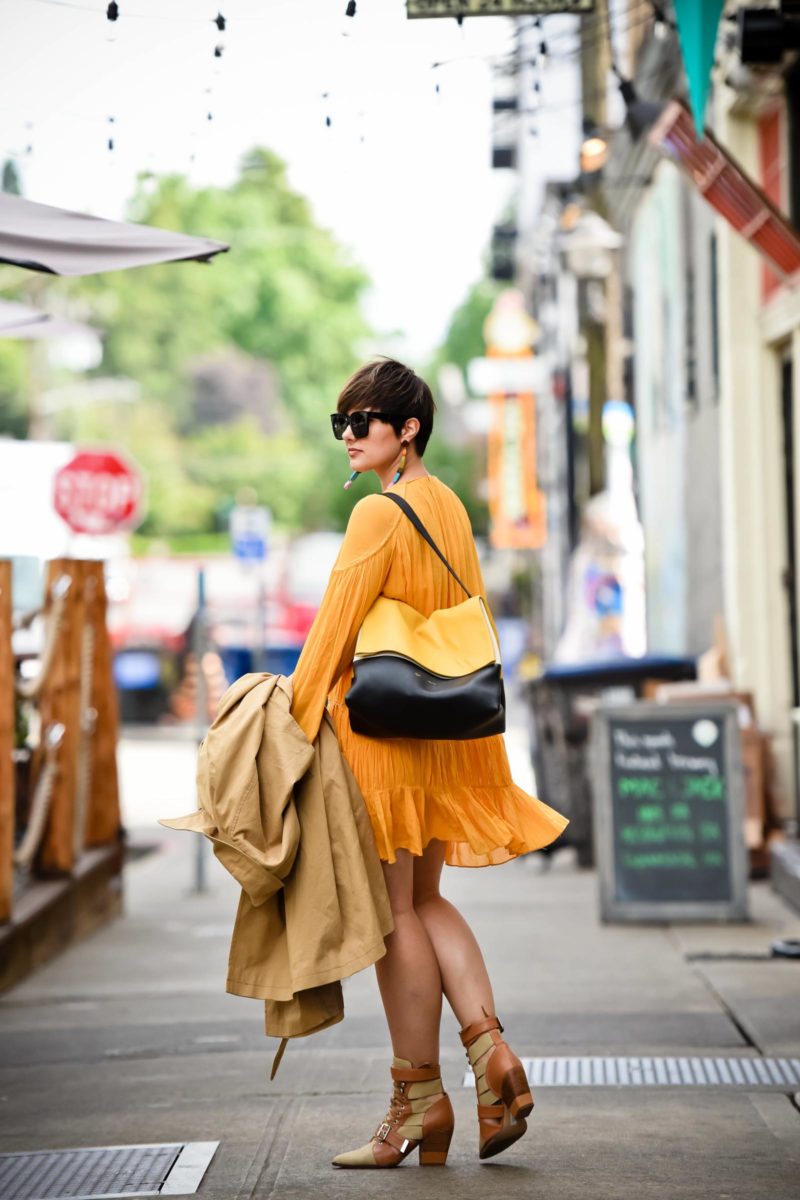 This isn't just about breathing new life into older pieces either. I love today's dress from Zara with it's pearl details and loose shape, but I also fell in love with a Chloe-style dress from ASOS this season too. It is a gorgeous marigold yellow and I already know exactly what I am going to style it with. You guess it, camel. The tan pieces in today's look also make it much more versatile for Seattle weather. A light trench and an ankle boot can be worn in almost every season and are staples every woman should have in her closet. You probably already have camel pieces like this in your closet too since camel has been trending for several years now. If you are someone less versed in wearing bold color you could also try flipping this trend on it's head. Instead wear a camel colored outfit with yellow accents and see how that goes.
Details
Zara Dress (old) | Topshop Trench (similar) | Celine Bag | Tan Boots
Adorable Yellow Dresses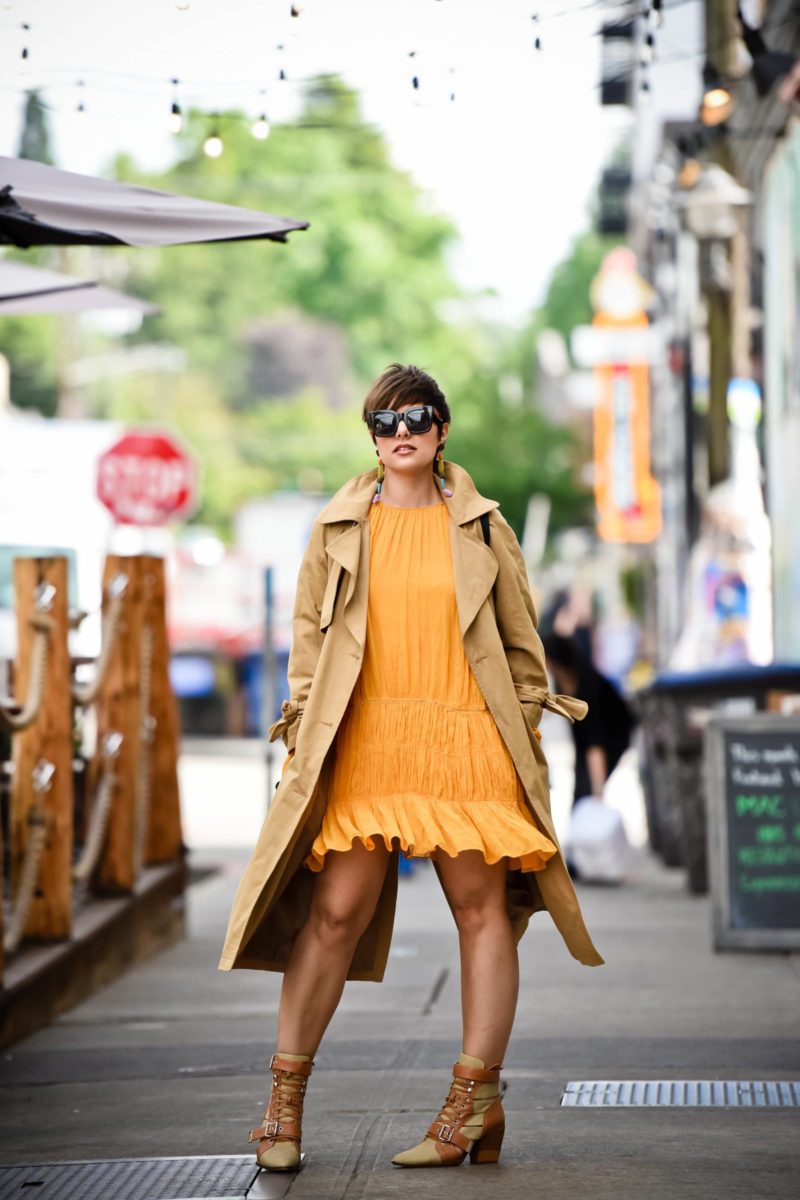 Photography: Vivian Hsu
Styling: Rebecca Thayer