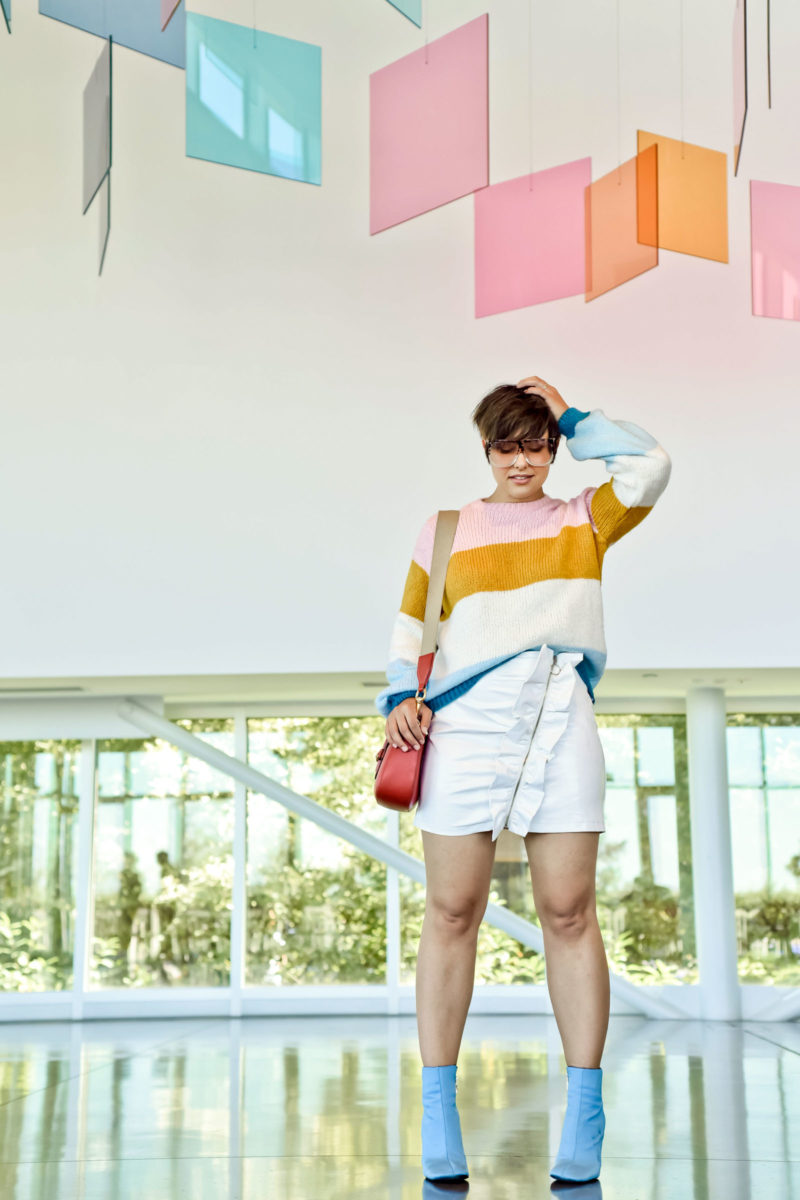 As you guys know I am from Seattle, born and raised, which means I am also a Nordstrom girl through and through. Need proof? The first job my parents 'encouraged' me to get on my first winter break in college was at Nordstrom Rack. After that I went on to work in 4 different stores in 2 states and even interned with the company during school. If that wasn't enough, as an adult I worked at Nordstrom's Corporate Headquarters for 4 years before quitting to spend my time on this, my fashion blog. I am a die hard Nordy girl, but even I understand some of the negativity on social media around the sale recently. But here's why I still think the Anniversary sale is worth shopping.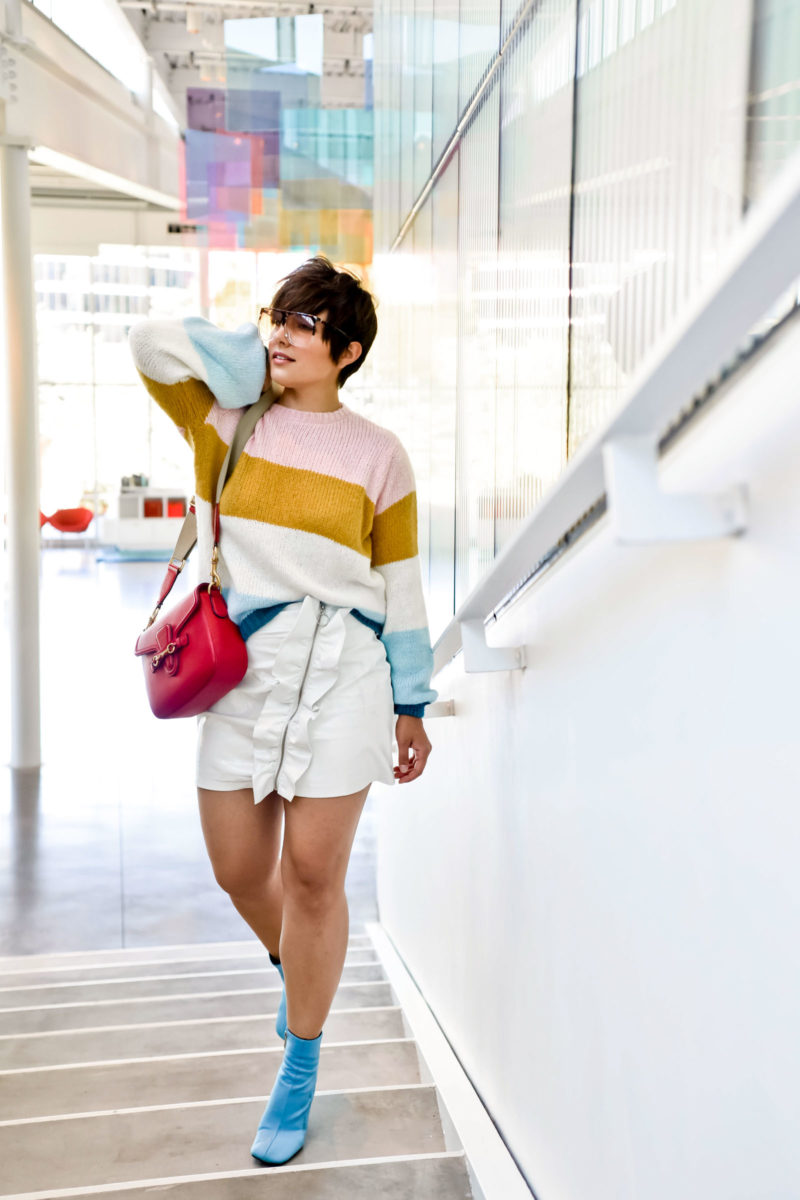 What Happens When Hype Goes Wrong
Before social media, before Instagram there were Bellevue moms coffee in hand standing outside the doors of Nordstrom just waiting for the Anniversary Sale to begin. It was an organic way of promotion; friends told friends,  mothers brought daughters and sons and eventually it became an event that shaped our summers. When Fashion Blogs grew to prominence and then Instagram followed that hype spread through try on videos, hauls and recommended shopping lists. Then came the monetization. Now every single blogger, instagrammer and youtuber is putting together their affiliate linked wishlist showing you every single item you could possibly buy all in the hopes that you click their link and they get the commission. The Nordstrom Anniversary Sale starts clogging your social media feed up to a month before it even starts so that by the time it is actually here you have been massively overexposed to its promotion. This is when being 'over hyped' actually stops helping their cause and begins to hurt it.
Advertisement is usually a good thing and Nordstrom does a great job of creating unique, thoughtful ads. What we have been seeing on social media doesn't feel authentic and that is one of the issues. Every single blogger regardless of background is posting the exact same thing and the sheer volume of information is overwhelming.  Can this negative hype be reversed? Probably not. As long as people make money off of your clicks everyone and their brother will still be talking about the Nordstrom Anniversary Sale. So turn off the hype, ignore instagram for a little while if you must and check out the sale for the right reasons, not just because your favorite blogger told you that you 'had to!'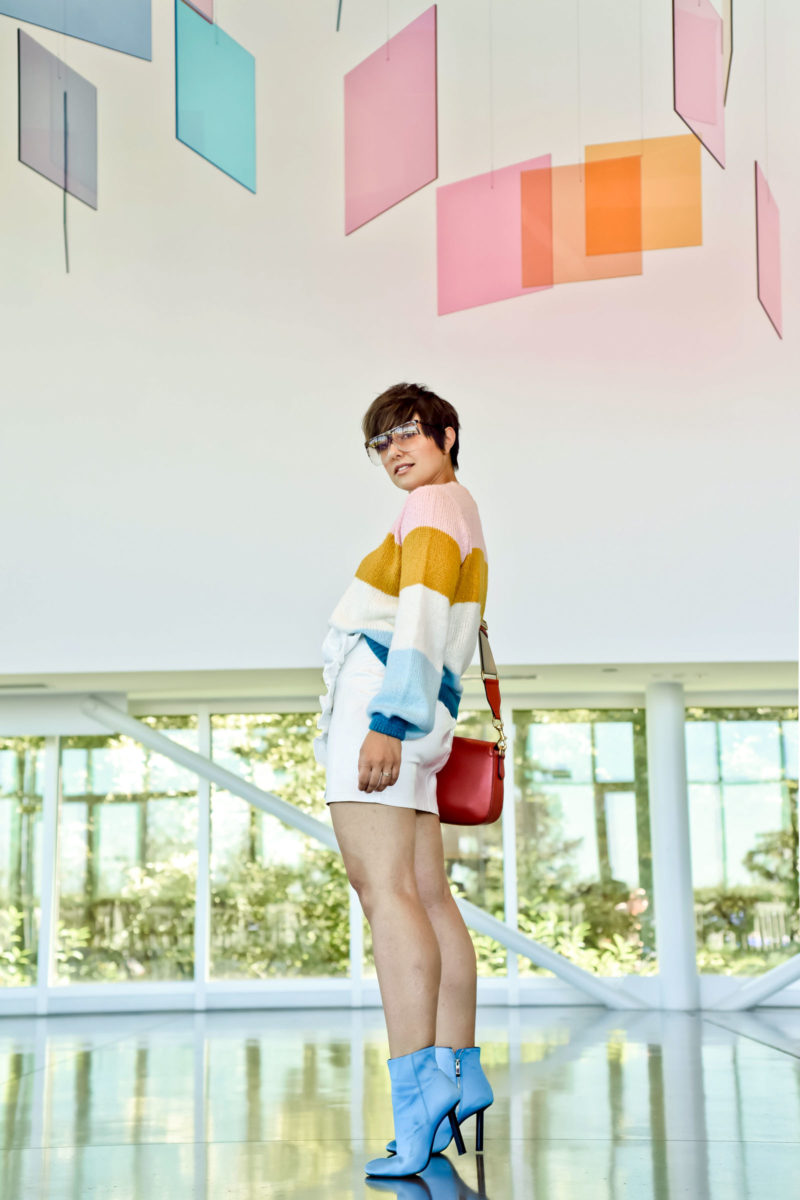 The Lesson of the Year of the Ankle Boot
I can't tell you what year it was but all I remember was this new boot sillhouette. It was short, not form fitting but it cutoff at your ankle. It was weird. I remember the particular pair of boots on the Nordstrom Anniversary Sale I was trying on were a shade of maroon and thinking 'this is never going to catch on.' So I didn't buy the boots. Fast forward 10 years and ankle boots are STILL one of the hottest things around. I regretted that lack of purchase for the rest of the year, and still do.
The entire theme of the Nordstrom Anniversary sale is new Fall trends available in the middle of the summer. Not last year's trends on sale, as is a common misconception but the soon-to-be, up and coming items. They actually work with brands and their own in house teams to forecast into the Fall and give you a chance to purchase the item before everyone else and at a discount. Need another example? This sweater I am wearing today from Topshop may just seem cute, but it's actually a trend forecast. Ganni did a colorblock sweater that was very similar last year that retails for $440. It has a slightly cropped sillhouette, a heavier knit and an adorable bubbled sleeve; it is exactly the kind of sweater that sparks a trend. Is this Topshop sweater is a knockoff? Yes, but just wait until this Fall and I promise you that you will see this sweater  EVERYWHERE. It's a trend that hasn't fully hit yet and here is your chance to buy it early and at a discount, before everyone else even knows it's coming.
The Same Sweater Does Not Make You a Conformist
A phenomenon that happens every Nordstrom Anniversary sale is that everyone ends up owning the same pieces. It's a simple fact that is very hard to avoid. If it is the cutest striped sweater you have ever seen I promise you everyone else things so too, and that is okay. Circling back to what we just talked about with trends, we all end up wearing the same major trends every season anyway! Check blazer? Guilty! Branded wannabe Gucci tank? Even more guilty. On the bell curve of trend adoption you might be at the cusp, in the middle or at the end but you are still going to wear the trend. That doesn't make you any less of an individual or any less unique.
So what do you do when you own the same sweater as 1,000 other people? Easy, you simply be yourself. When it comes to fashion there is a reason why 'personal style' is named as such. It's about YOU and how YOU interpret the fashion. Sure 10 people may have the same item or a similar one, it's called a popular trend, but how you put your spin on it makes the world of difference. Whether you want to go pastel barbie (my styling), funky brit with contrasted trousers (how it's styled online), or simple with a pair of jeans you, at the end of the day, are makes that sweater unique.
Don't Be Afraid to Be Different
That being said, there also SO many treasures to be found each year at the Anniversary sale. I still have weird boots, sparkly moto leather jackets and even last year's leather bomber that I highly doubt were best sellers but I absolutely love them. Even more telling, most of my Anniversary Sale purchases have actually stood the test of time in my closet and have become very loved parts of my wardrobe. Did it help that I bought them on sale? Absolutely, so go ahead and buy the weird, strange, fabulous item you stumble across.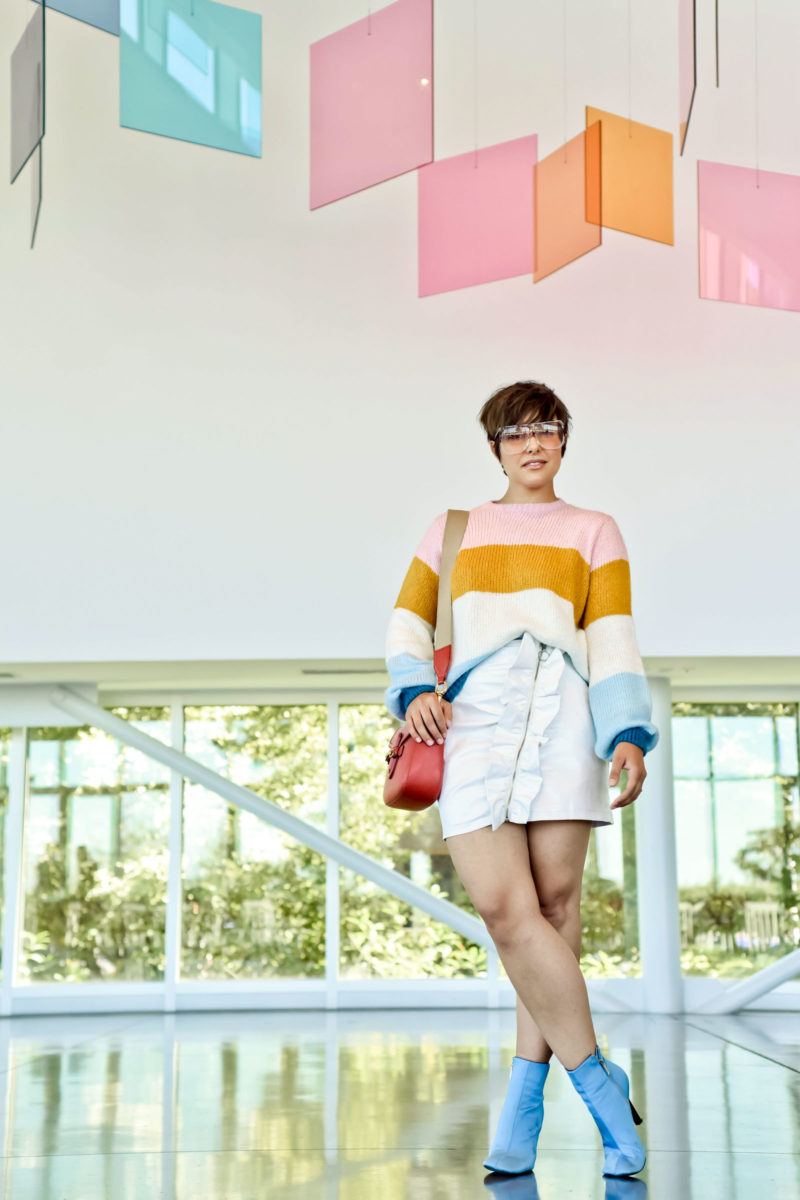 So forget the hype, forget what everyone else is telling you to buy and shop the Anniversary Sale simply for you. Why? Because its worth it. Honestly, one of my favorite things to do each season is buy boring underwear and stock up on activewear and I have to admit, the new leggings I just bought for $30? AAAAAMAZING. I have never had high waisted workout pants before and I now feel like my life is changed. THOSE are the items you should be buying and that is THAT feeling that makes your purchases worth it.
This sale is something special, especially to those of us who grew up with it being the highlight of their year (no joke I used to get my ENTIRE back to school wardrobe during this sale.) Look past the hype, find yourself some treasures and then of course tell me all about them! And send photos.
Thank you SO much for reaching and have an amazing time shopping the Nordstrom Anniversary Sale.
PS Here is a link to my sweater, http://bit.ly/2NMxhgi, it's probably already sold out but worth a try.
Cheers -Rebecca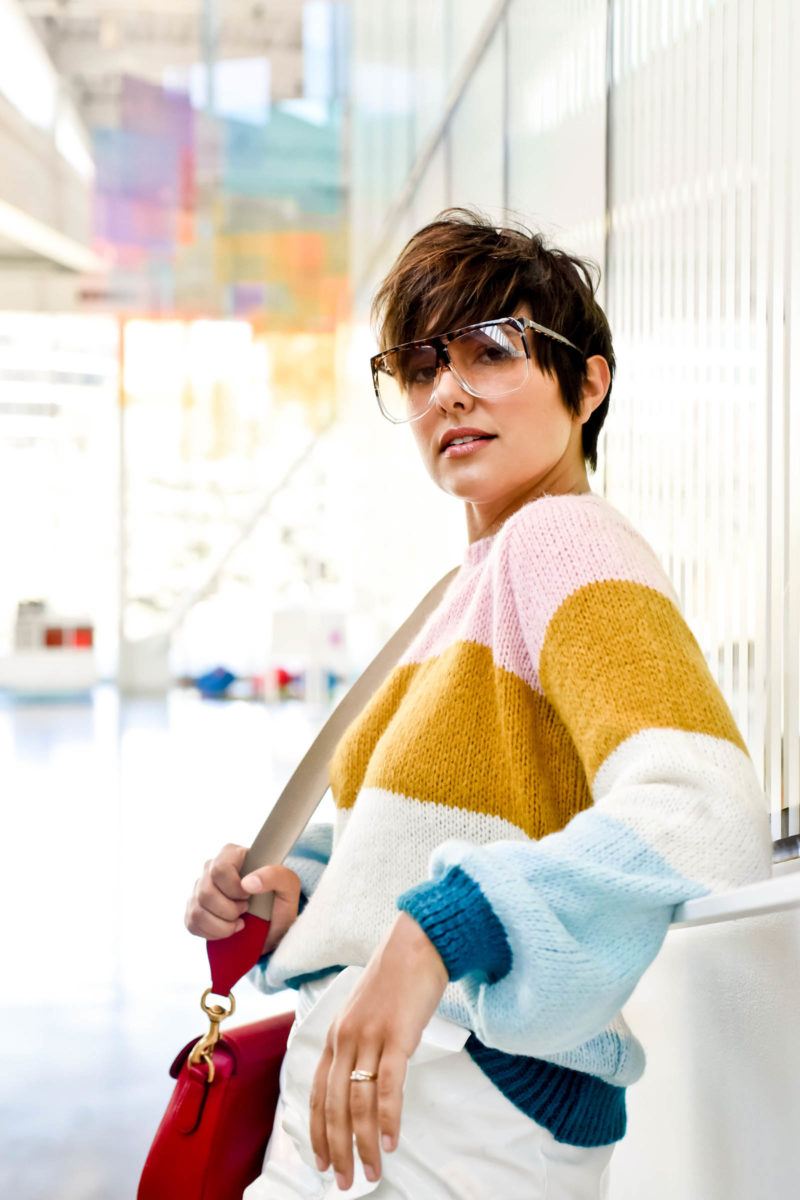 *A disclaimer, I do realize the irony of a blogger talking about why you should shop a sale despite its overexposure on social media yet it means something to me so I am sharing regardless.