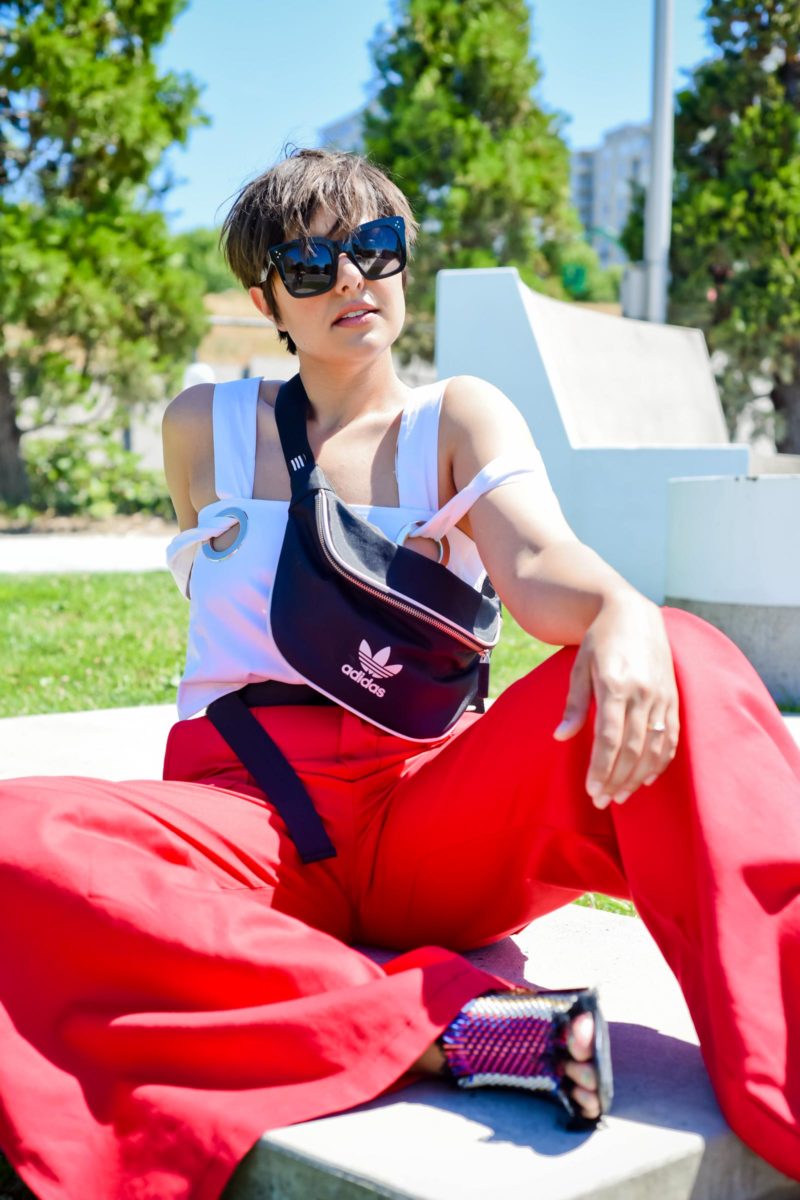 I definitely do not consider myself shy when it comes to fashion. I love bold, loud colors and styles. When it comes to prints and clashing I wear them with confidence. Yet even I sometimes struggle to get out of my comfort zone. The culprit? This very millennial street-style look with a crop top reminiscent of Leeloo in the 5th element and pants that can actually hold my giant iphone and some snacks for later. We all get intimidated by fashion at some point or other. It's what we do when that happens that defines our personal style.
Cargo pants and heels have been an interesting trend for the past few years. The Yeezy influence has not been lost on me even though I haven't chosen to participate in it. Call me conservative but I have a very hard time with sweat pants as clothing outside of the house. Nevertheless cargo pants are something I could see myself in, so when I saw this Ragged Priest pair I took the leap and was glad I did.
I justified the purchase because they were essentially wide leg red trousers, something I absolutely love. The cargo element added the new vibe I was looking for but the silhouette was still familiar. Shockingly they were not only a great fit for my figure (hello making my waist look small) I felt remarkably comfortable in them too. To add to the 'street' element of the look I added a crop top from Zara I have worn many times. Since I have a very short torso you can't actually tell the top is cropped and the effect was exactly what I wanted. I felt very on trend.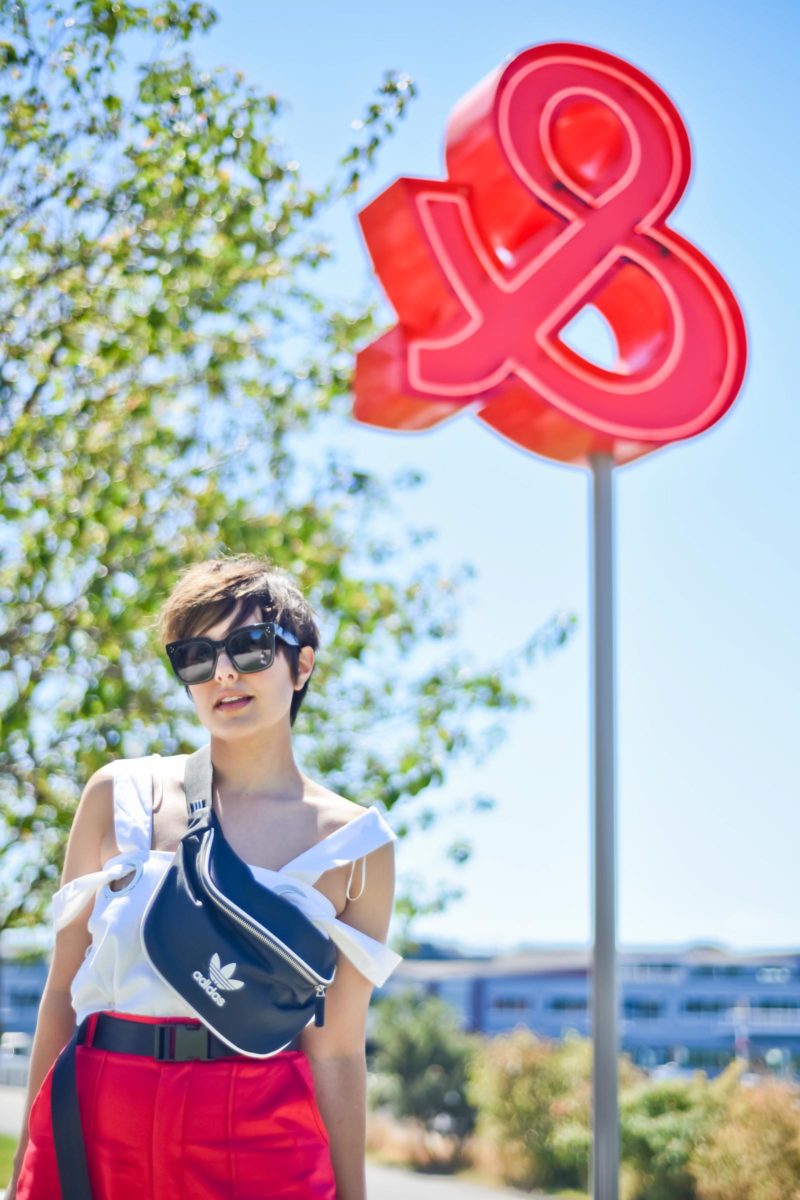 The moral of the story: if something feels outside your comfort zone find a way to make it more familiar and then go for it. You won't know if you love it or you hate it until you try. As for me? I think I might be a convert.
Shop the Look
Ragged Priest Pants | Zara top (similar) | Adidas Waist Bag (similar) | Proenza Woven Heels 

Photography: Vivian Hsu
Styling: Rebecca Thayer