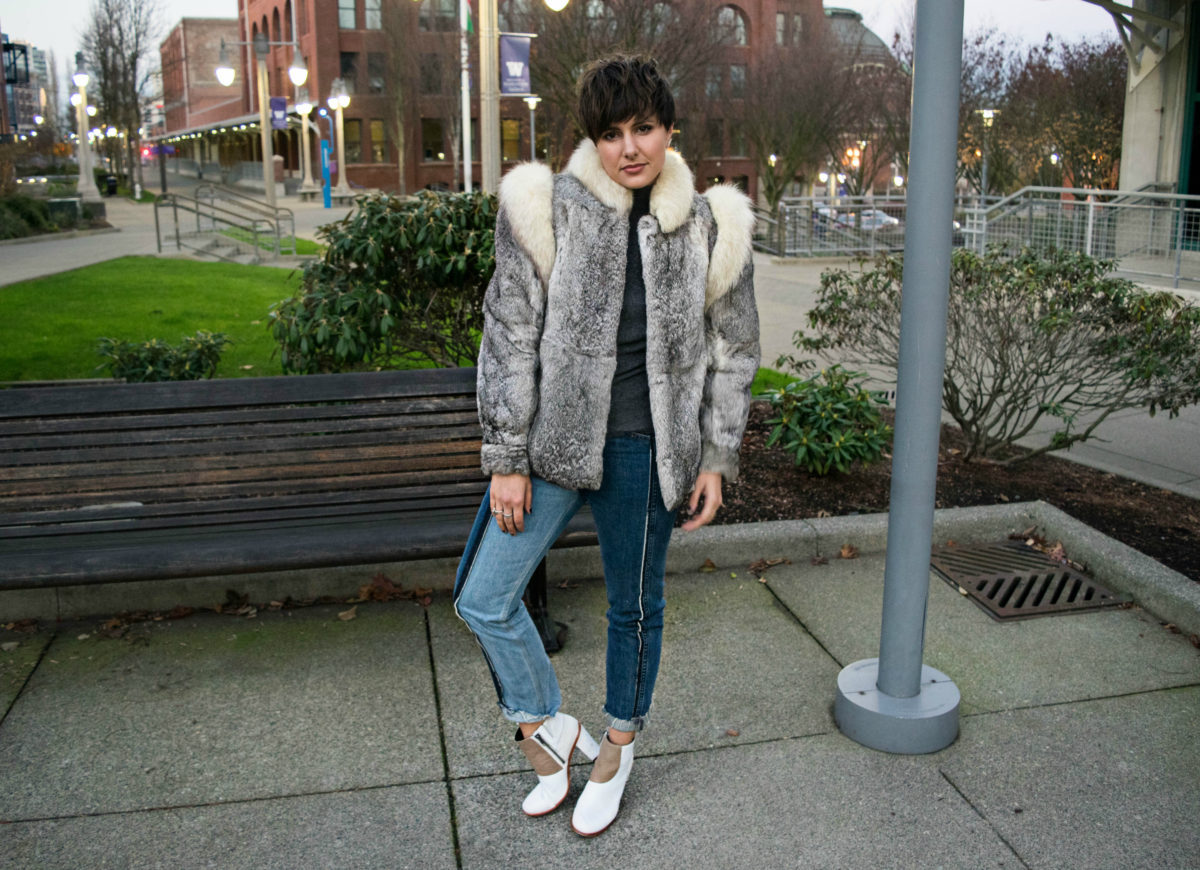 We all have a coat like this in our closet, or a fur item that screams '1980's Aspen' or a '1950's Night on the Town' that you love but feels slightly out of place in your wardrobe because let's face it: people don't wear giant fur pieces very often anymore. So how do you take something like this gorgeous fur I got at the recent Goodwill Glitter Sale and modernize it so that it looks like an organic part of your wardrobe?
My first piece of advice: dress it down. Fur has traditionally been worn with evening wear and in dressier settings so an easy to way to bring this trend into 2016 is  to throw it on with a pair of jeans. When choosing which jeans to wear with it a modern cut and on-trend silhouette also helps update the timeliness of the piece. While the 'pieced together' denim look of these Rag & Bone jeans may be a nod to yesteryear, they are also the hottest things to be wearing this season and they anchor the total look making it exceptionally relevant for today.
The next thing to consider is the top you pair with it. While I would LOVE a band tee with my jeans and giant vintage fur, weather dictated that a sweater was called for. In a traditional silhouette this sweater compliments the fur but keeps it simple and chic, a vibe that fits well with our trendy denim. Lastly a great modern shoe like this white Tibi pair keeps us on-trend and feeling fresh. A white boot is one of the hottest items of the season and with a cropped ankle jean to show it off we are ready for Aspen in 2016 in our 1980's fur coat.
To summarize: keep your accessories modern and casual and the rest of the look fairly clean and minimal to let your vintage fur both speak for itself and feel relevant in this decade.
—
Fur is always a controversial topic to bring up so let's address this quickly. For me fur is a very nostalgic thing, my first fur was handed down from my grandmother and other than a few items with fur trim purchased here and there all of my fur acquisitions have always been vintage. I love the luxury of a great fur coat but also struggle with my love for animals so I 1) pay attention to what type of fur I am buying to avoid it being any rare or endangered animal and 2) I only purchase previously loved fur. In part also the cost of fur is quite unattainable these days, a fur item like the coat I am wearing today, purchased for $30 at the Goodwill Glitter Sale would cost me at least a thousand dollars if not more new, purely for the price of the fur so economically as well as for socially conscious reasons, vintage is the way to go in my opinion.
CREDITS:
Photography : Russell Thayer
Styling: Rebecca Cornelius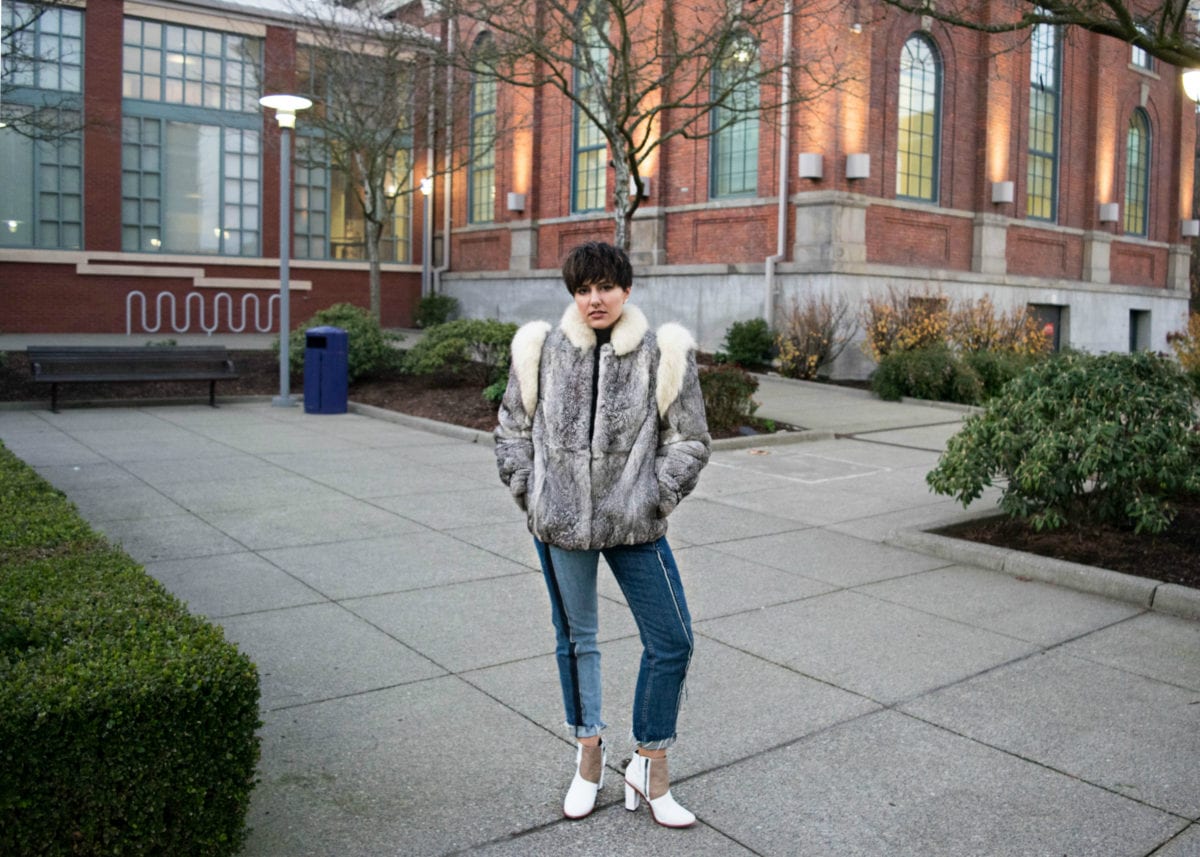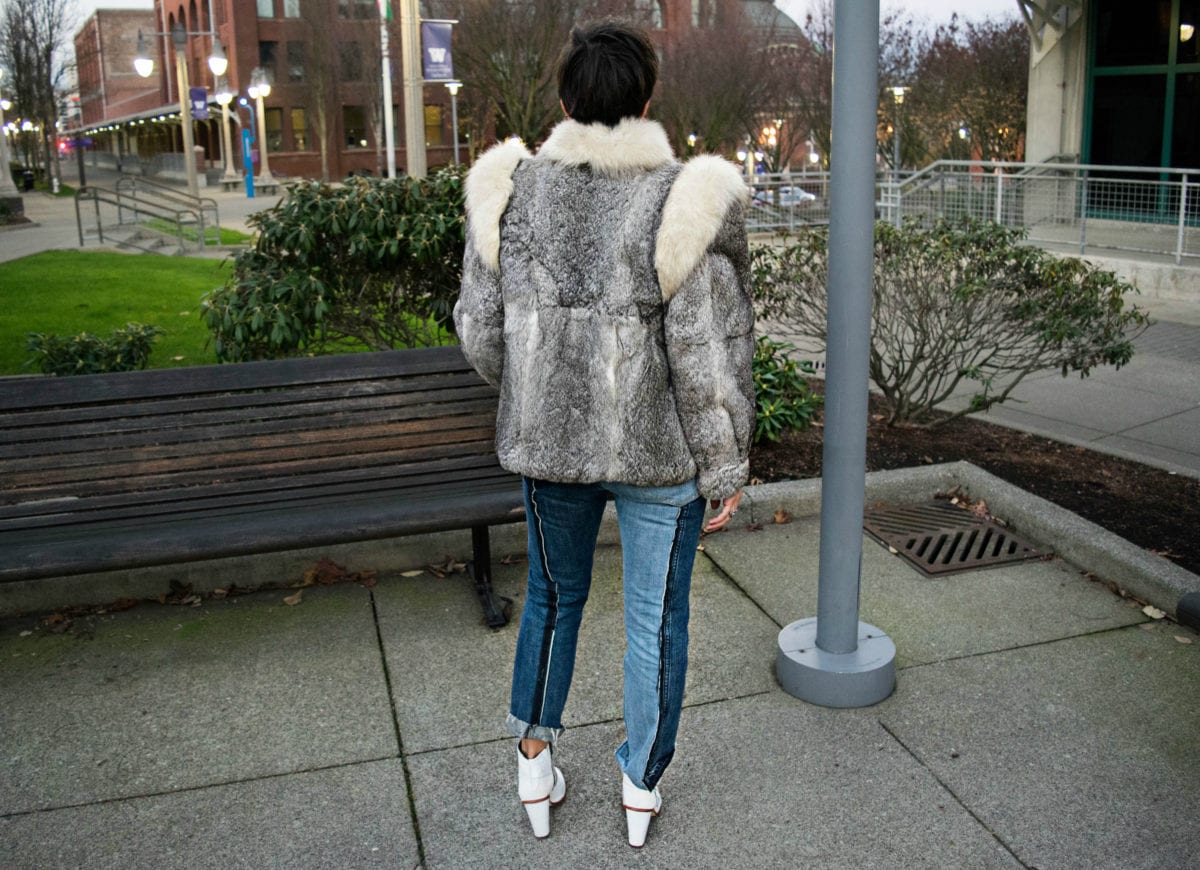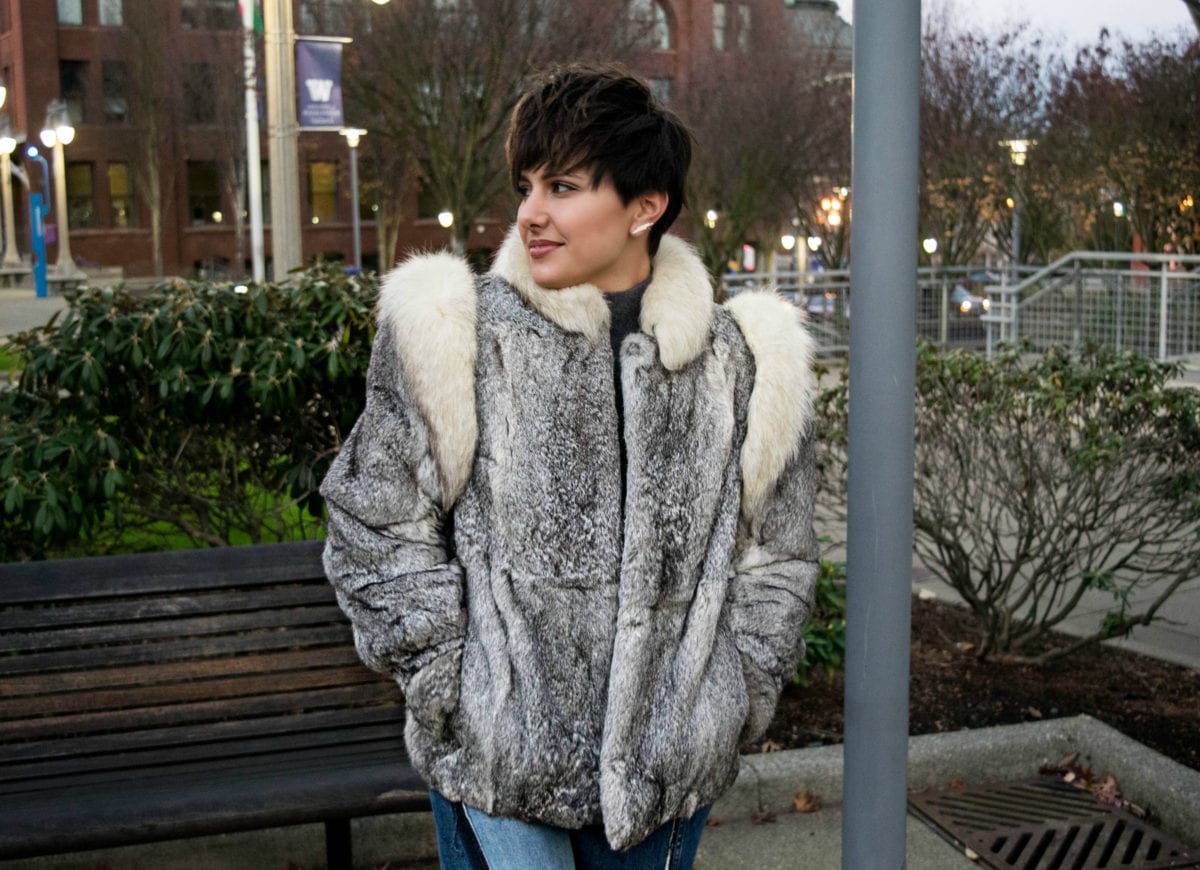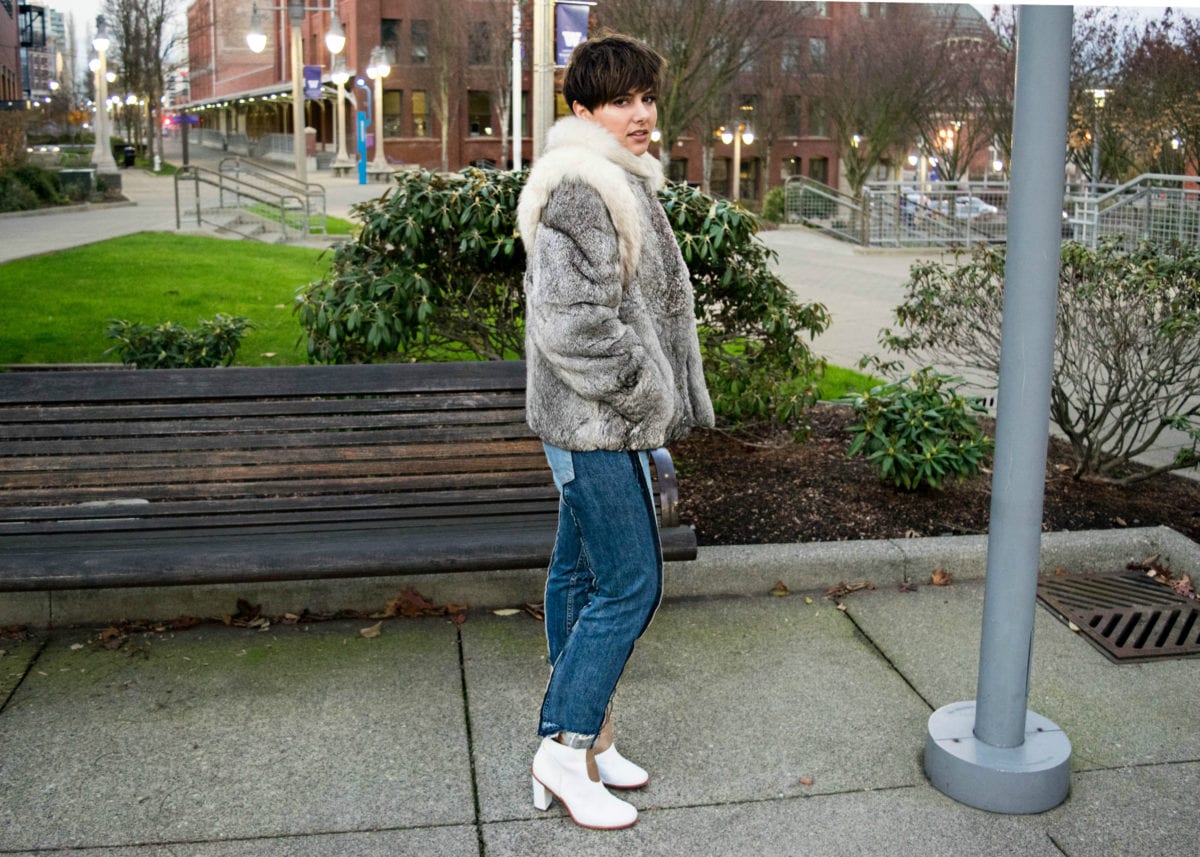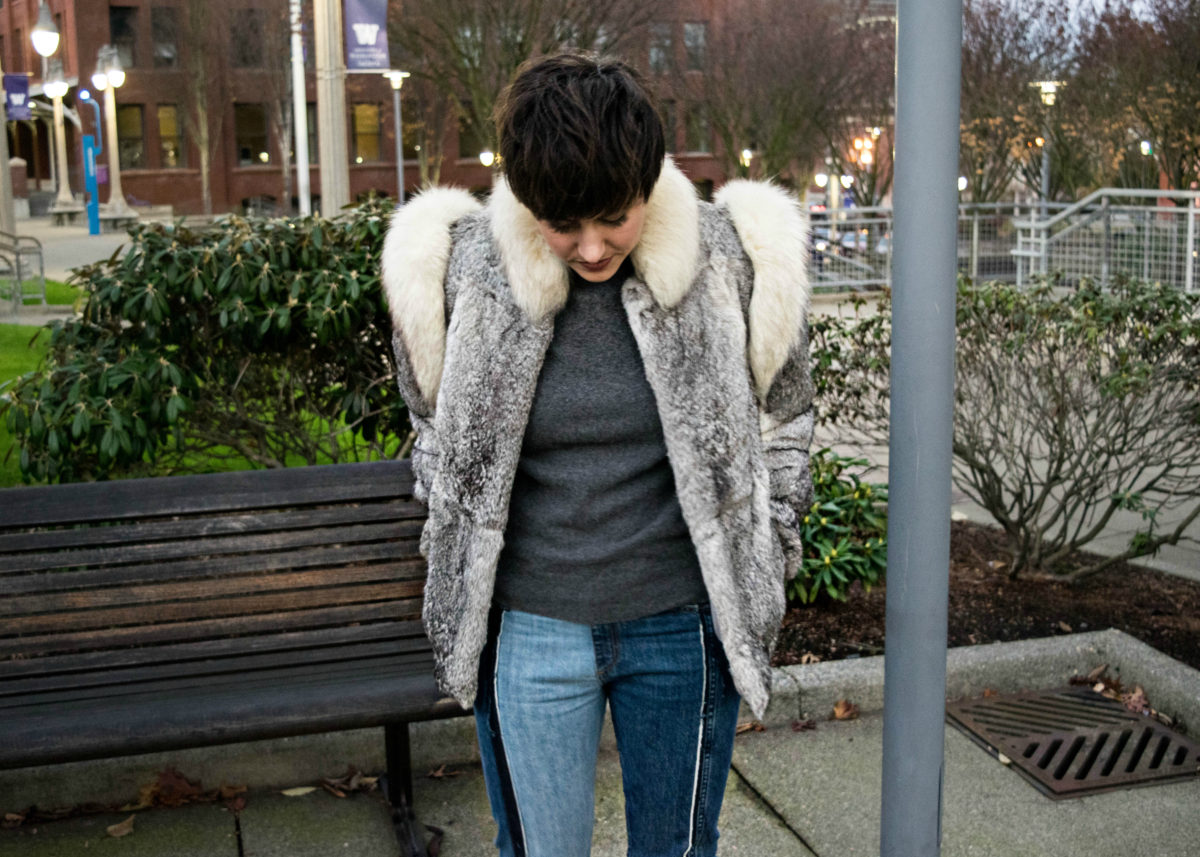 Save
Save
Save
Save