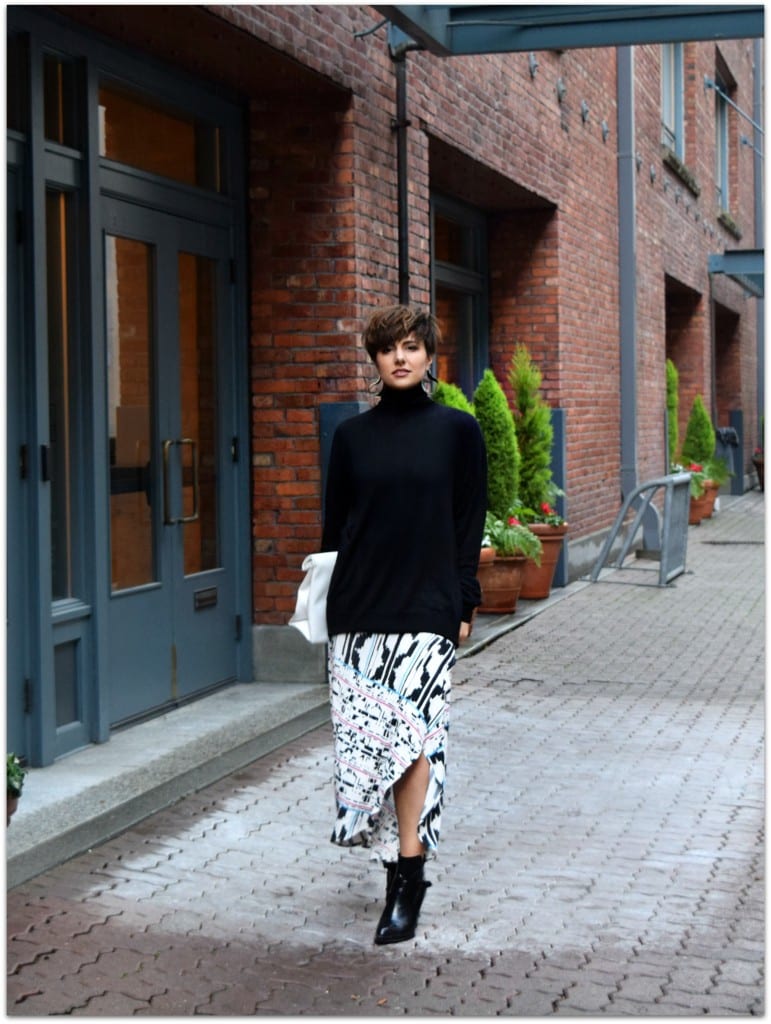 There are some seasonal pieces that don't make any sense when you wear them in incorrect weather conditions such as shorts in the winter or wool sweaters in the summer, but occasionally you have an item that doesn't quite fit the season that could be made to work with some creative styling like today's long wrap skirt. Making the most of your wardrobe throughout the year should always be a goal but it isn't always easy to achieve when you are staring at a shelf full of summer clothes on a 40 degree day. With a few tricks however you can easy start busting out most of those summer pieces easily.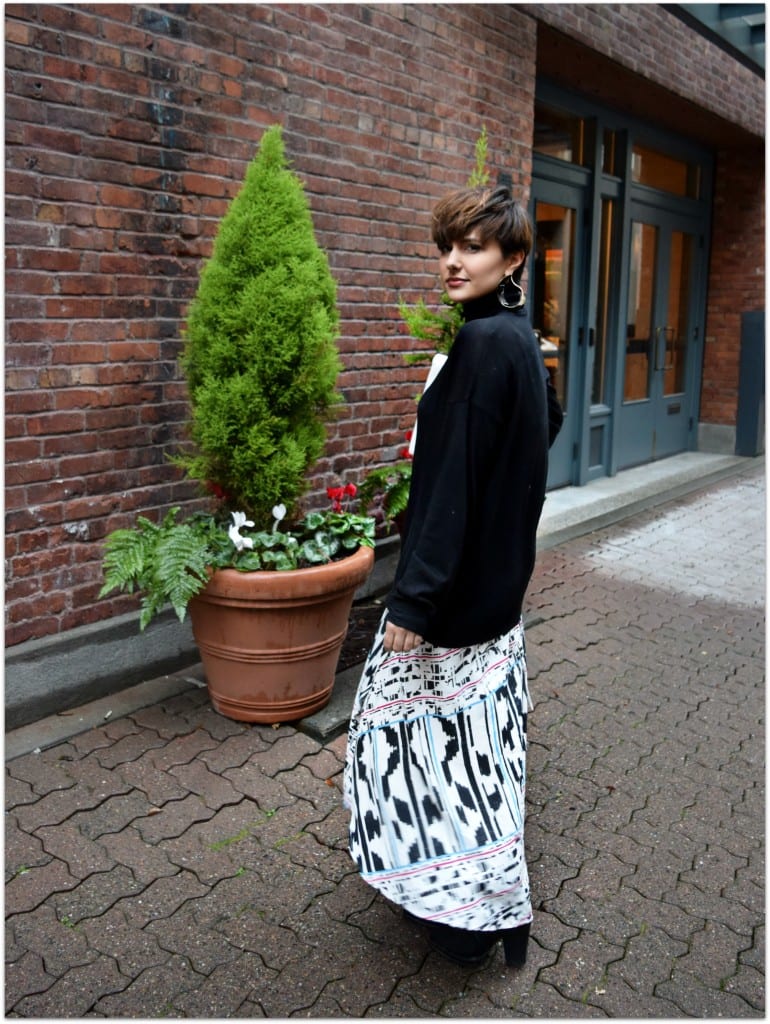 The first trick which does not necessarily pertain to today's look is layering. I don't mean where a tank top under a jacket, that is a no brainer and you don't need me for that. But what about a leather tank over your favorite go-to turtleneck? A knee high sock plus a boot to go with a shorter skirt? A recent emerging trend that I absolutely love is the dress over pants look which is always an easy way to get more wear out of a warmer weather favorite while pushing the envelope at the same time.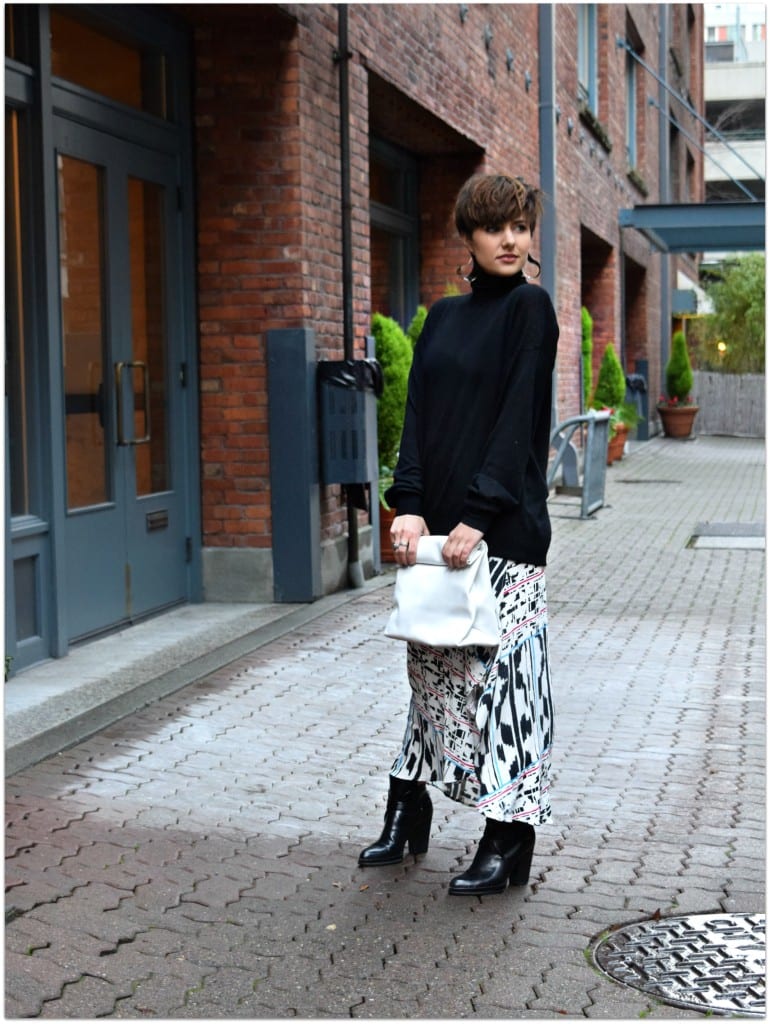 The second trick is anchoring your look with other seasonally appropriate items. For example: If you want to wear a more summary skirt then your other complementary items should be more seasonally appropriate. Today's look is anchored by a long winter sweater that is an easy go-to that is sure to keep you warm. The color palette is also a more winter feeling one with black and white being an easy winter combo. In contrast to the 'brightening up' you would do with color in the summer neutralizing some of that brightness makes this outfit better suited for the winter months.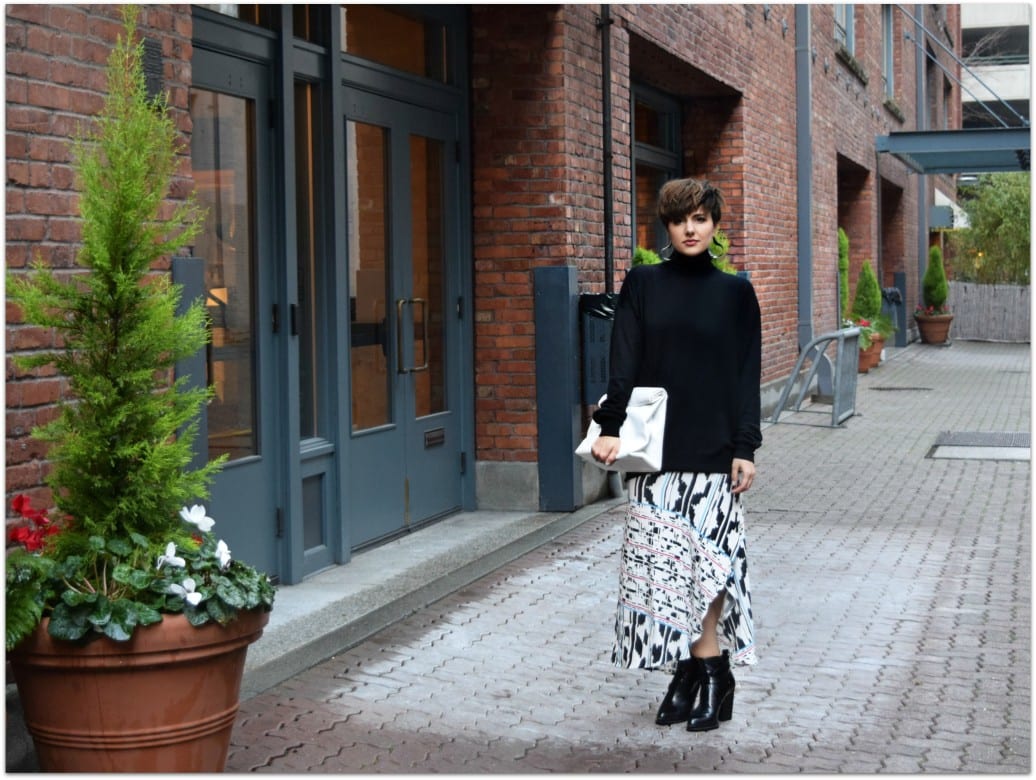 Lastly, and probably obviously if you like in a colder climate, note how much skin you are showing and make adjustments. Tights were invented for a reason people as were jackets and scarves and all of our favorite winter go-to's. Use these as accessories to transform your look fully into a winter one because you spent a lot of money on that wardrobe so you might as well wear it!
Thanks for reading and have a wonderful day! -Rebecca