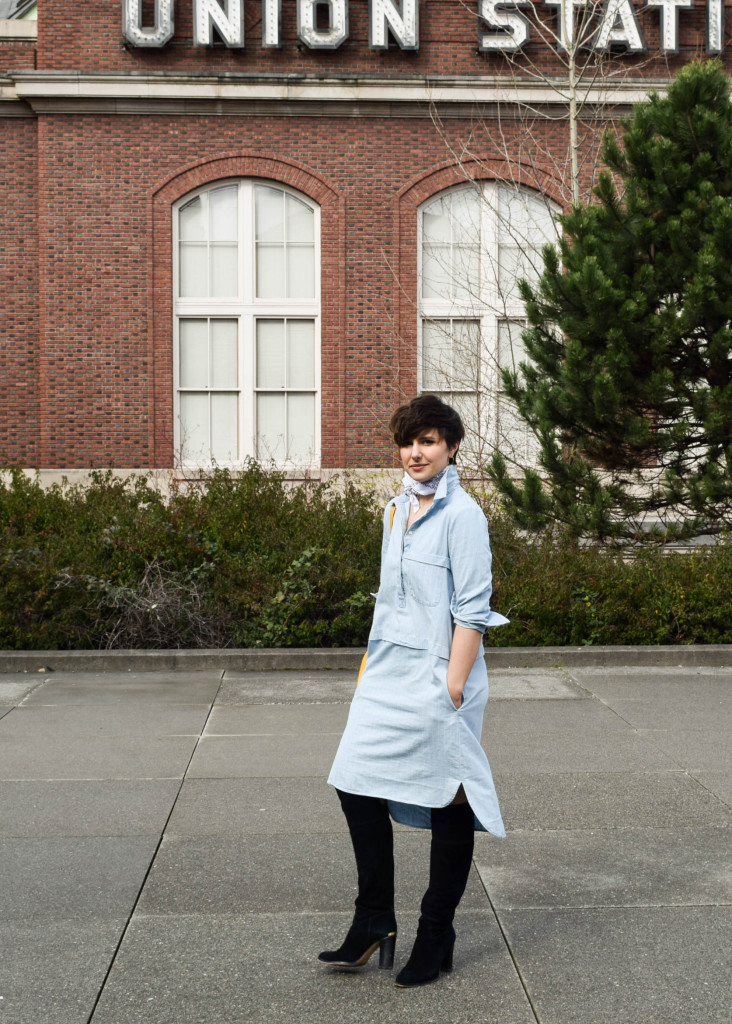 Dressing for the weather as it transitions between seasons can be incredibly difficult especially when you have an itch to dress for warmer temperatures and the thermostat refuses to budge in your favor. Luckily for me I found this perfect the perfect dress for both seasons and with a few style tricks to help you fight the thermometer so you can dress like it's (almost) Spring.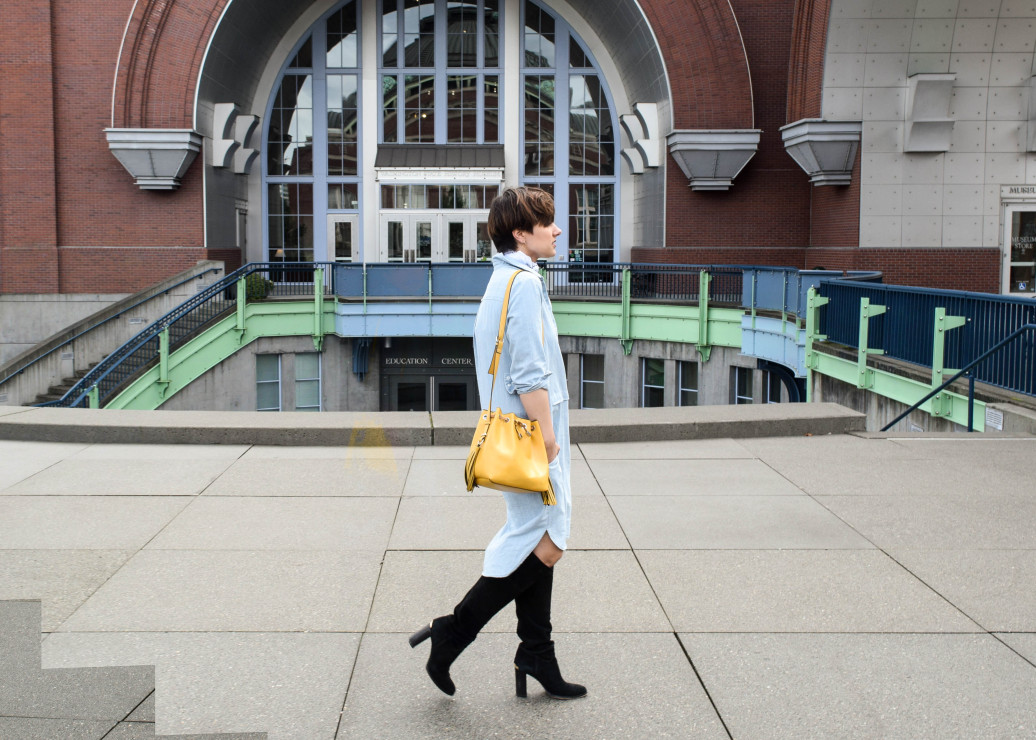 Why is this dress so perfect for this season? Let me count the ways. First let's start with the shirt dress element: This is certainly the year of the collared shirt in every way, shape and form including the shirt dress. The simple sillouete is easy and comfortable with a looser cut and can be worn anywhere including the office. Next I love how this The Fifth Label dress manages to give a nod to the ever important denim trend with a chambray wash while still having a minimal pinstripe in a lightweight fabric that is wearable and a bit menswear inspired as well.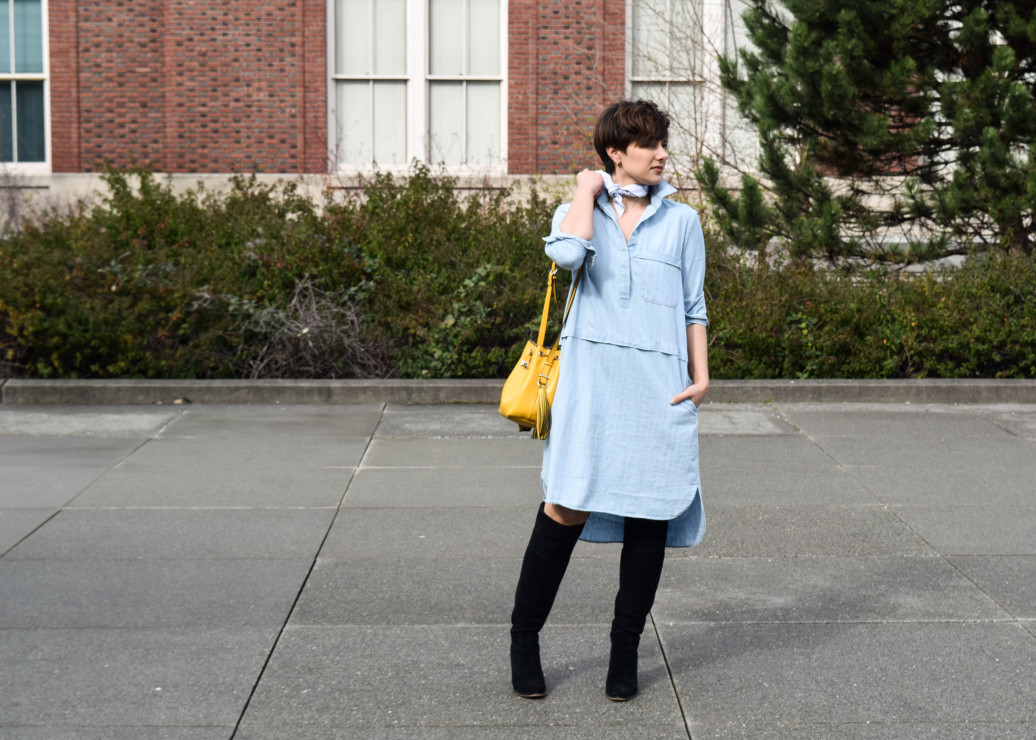 Now we have a great seasonal dress that is on trend, flattering in comfortable but how do you wear it when it still isn't that warm outside? My answer is embrace your winter boot collection, even in the spring. Nothing could be better for transitional dressing than the high boot trend that is still going strong since they actually provide a great deal of warmth and cover most of your leg. Sure hosiery could also be an option here but I personally enjoy the look of your boot blending into the hemline of your dress creating an illusion of suede pants. Of course this particular dress is the perfect length to accomplish this hitting at a conservative knee length and the effect creates an edge to the look that otherwise wouldn't be present.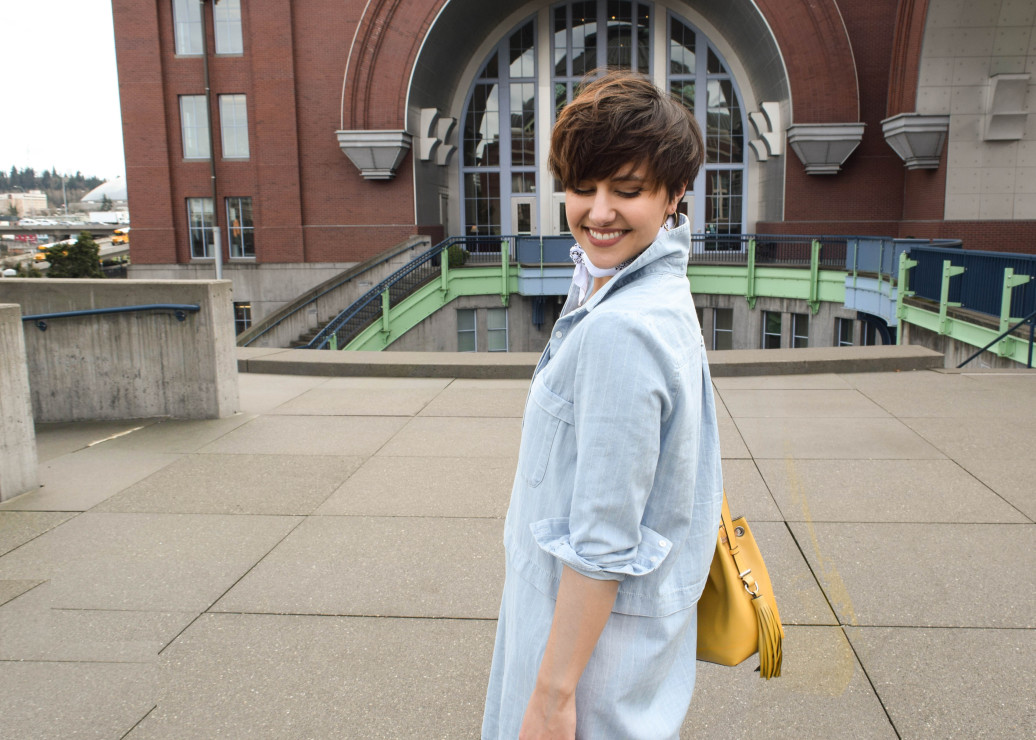 Lastly, the shirt dress provides the perfect neckline for my FAVORITE new mini trend: the bandana scarf. It is such an easy and updated way to add interest to a neckline, I have found myself reaching for my bandana over a necklace more and more frequently lately especially when a collared shirt is involved, it is simply to easy of a way to add interest to an outfit to pass up!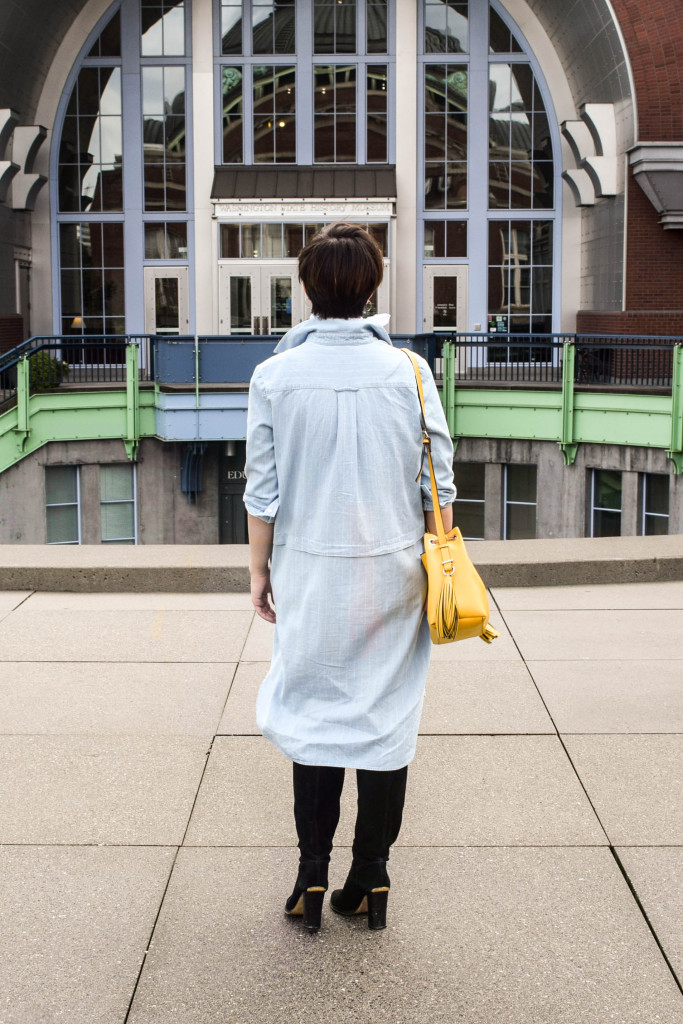 As always thank you for reading! How do you feel about the bandana scarf trend? Let me know in the comments section below! Cheers! -Rebecca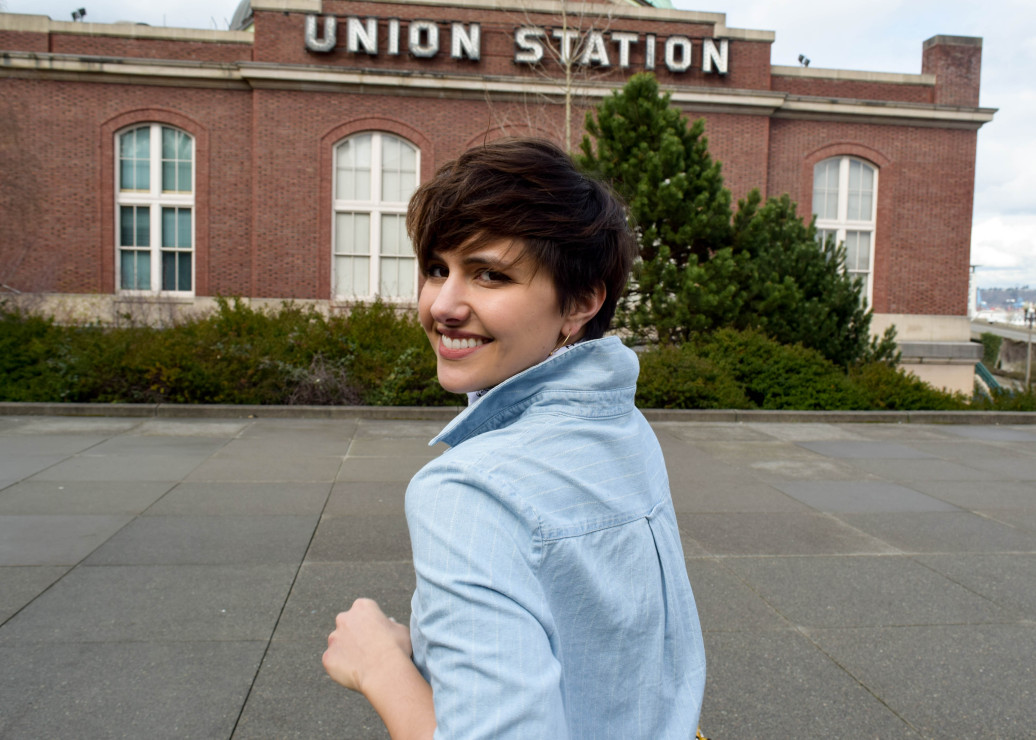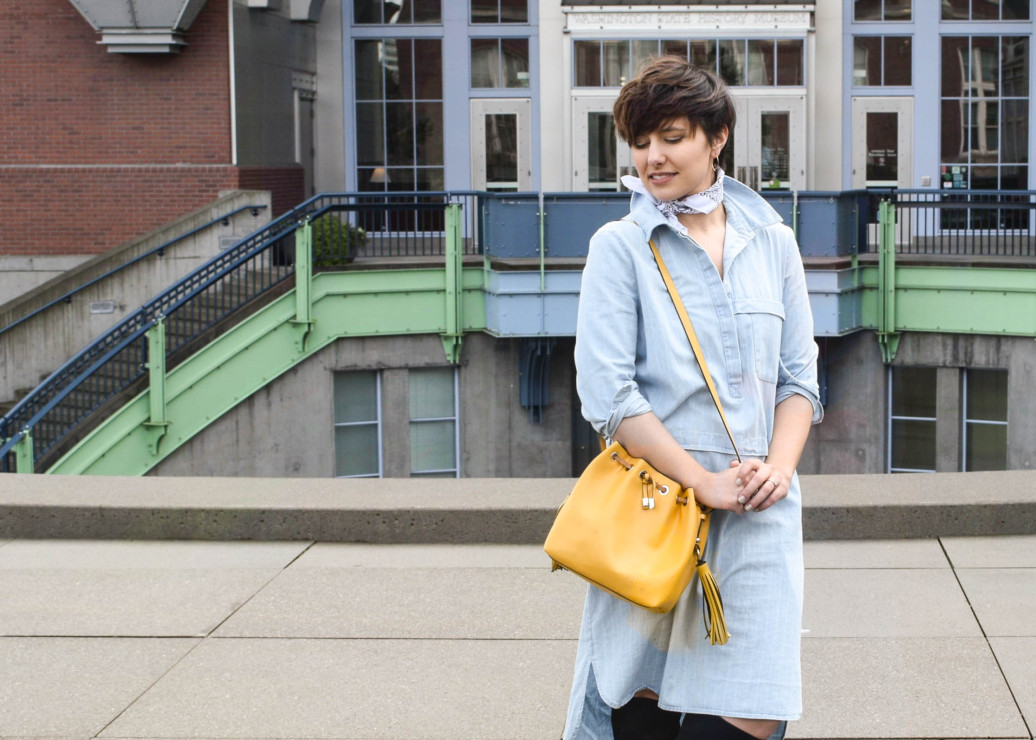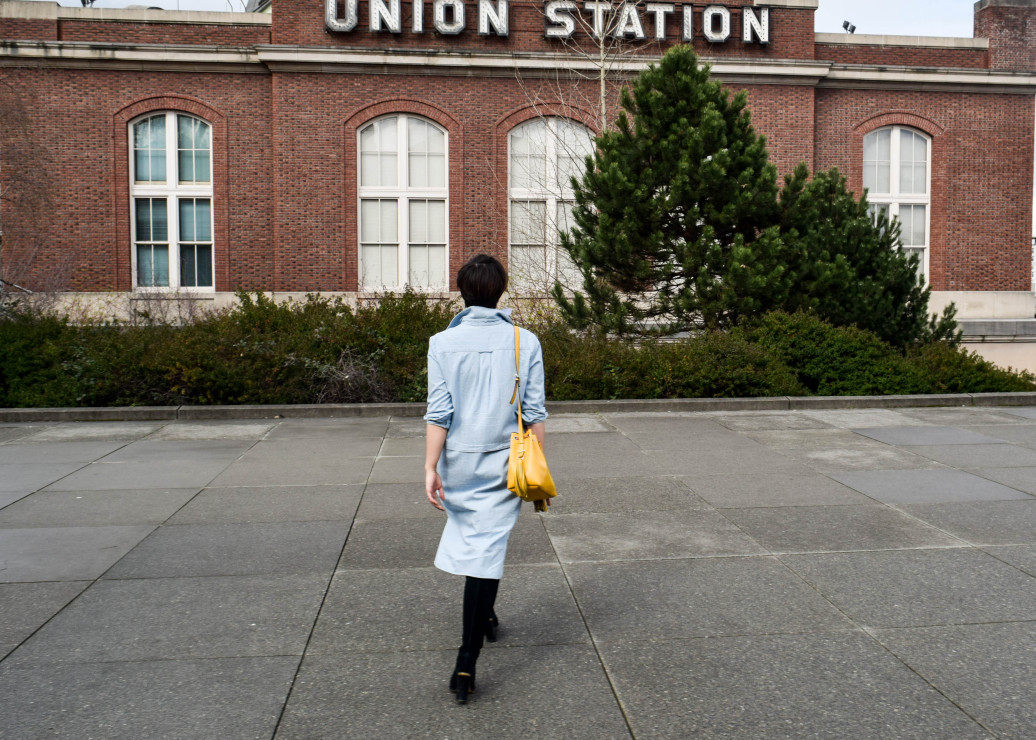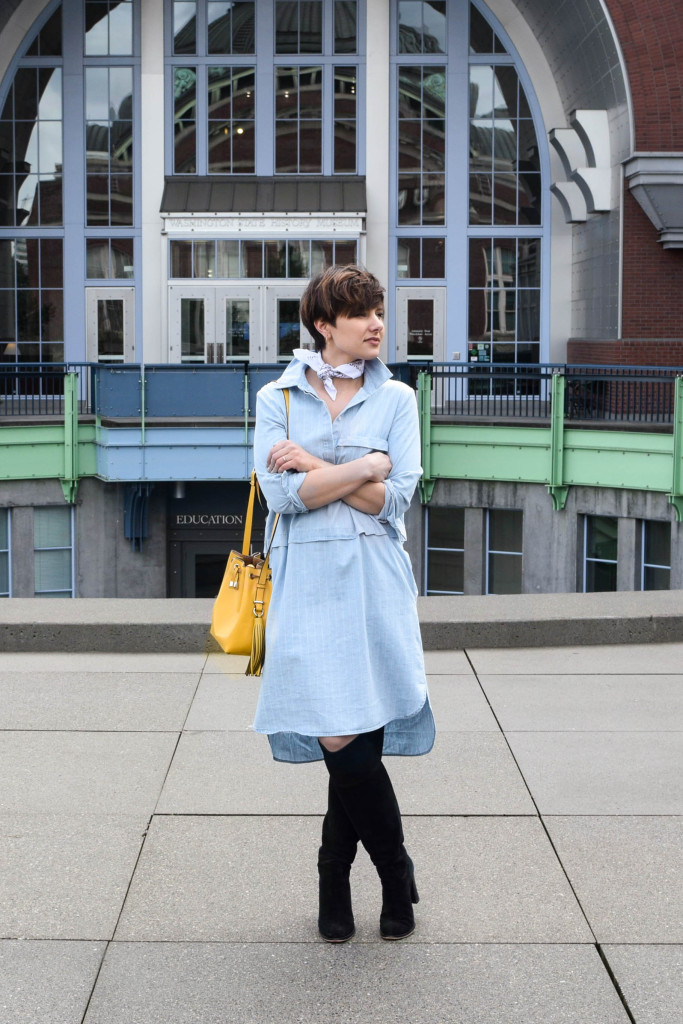 -The Fifth Vantage Point Dress HERE
-Bandana HERE
-Suede Boots similar HERE
-Bag Zara