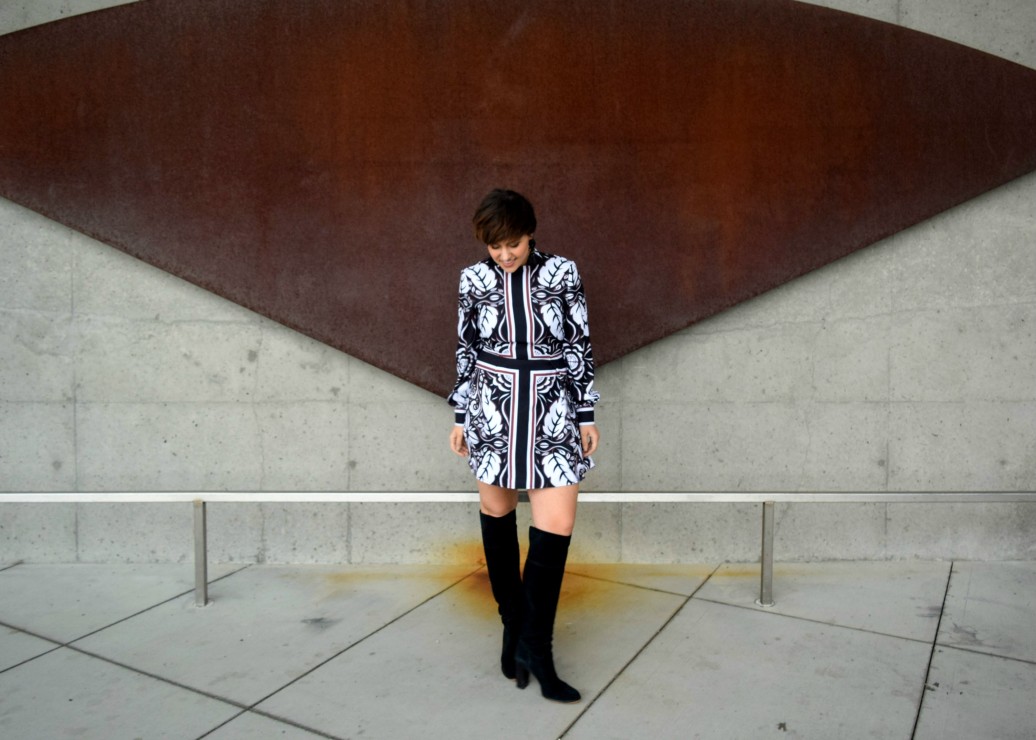 I hope you all had a lovely relaxing weekend! I for one had a wonderful weekend that ended with a Easter gathering at my sister's that was more or less just a time to catch up with each other and enjoy some quality family time. Like every year I also felt the pressure to wear a dress and while I don't mind a great dress I abhor traditional Easter looks (and pastels in particular) and was dreading that fateful 'Easter dress shopping trip.' Luckily for me one of my favorite Australian Fashion labels Finders Keepers just released a new collection for the summer season and with it came this fabulous Valentino-esque number that was perfect for the holiday.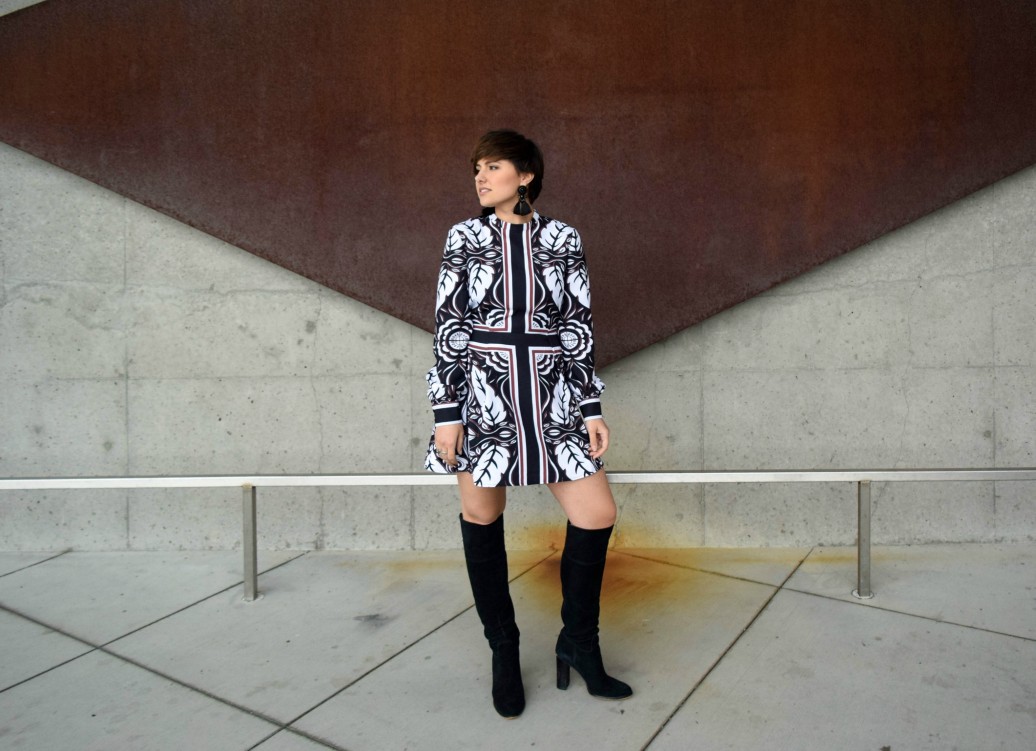 Like I have said before pastels just aren't my thing neither are soft floral prints that are the major trends usually found in an Easter ensemble. This Finders Keepers dress was none of those things with a riff on a more tribal print anchored with distinctly victorian styling. Clearly Valentino's recent tribal movement in their clothing was an influence here and I always love when an affordable label is able to translate a designer vision into accessible items.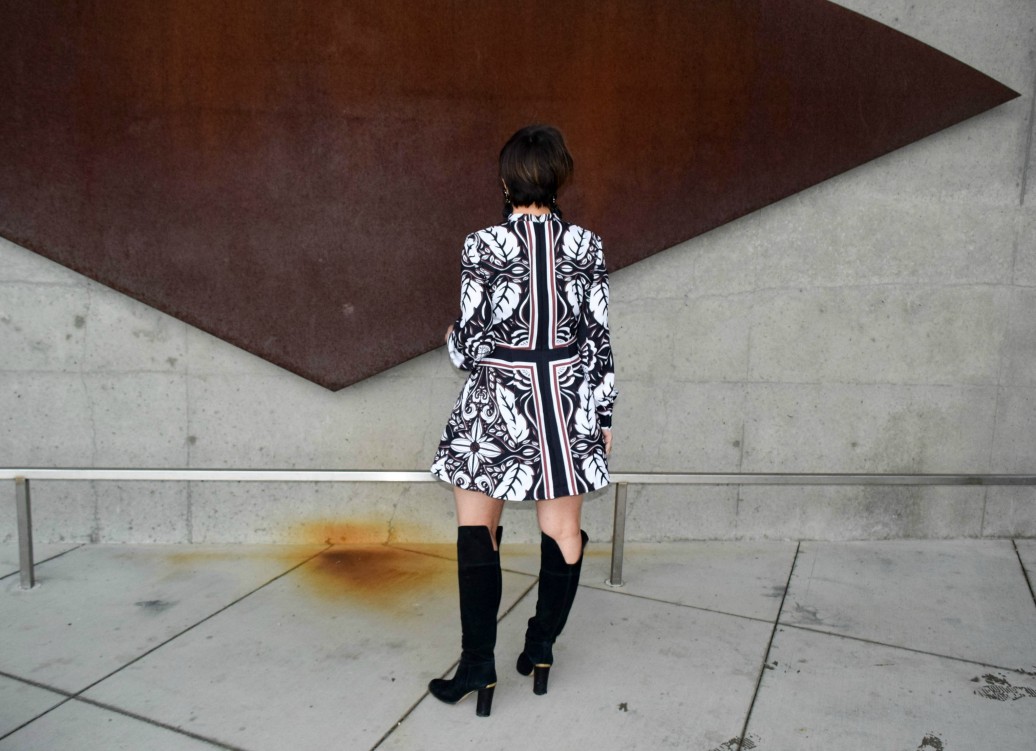 In addition to the incredible show stopping print of this dress the silhouette was very fresh and appealing as well. The Victorian full sleeve with a slight collar is a trend that we are starting to see emerge this season propelled by Louis Vuitton's Spring show and I have found it to be an incredibly flattering way to feel sufficiently covered in a dress and to balance out a shorter skirt. There is definitely a 60's feel to the shape of this dress too which lended itself to pairing with my favorite knee high suede boots.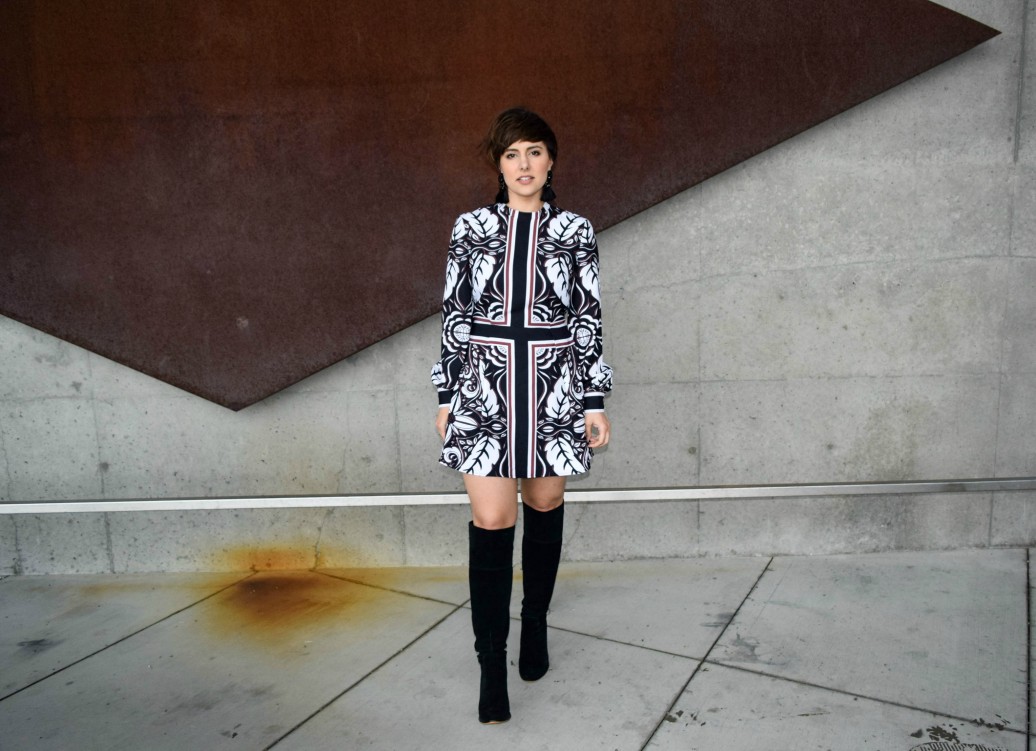 How you dress yourself does not have to fit a mold that someone else created. Some people love tribal prints while others don't do print at all and all options are correct as long as they suit you. It took me a long time to realize that I wouldn't feel comfortable if I kept dressing like everyone else but once I had that realization and embraced my own quirky individuality life and getting dressed became so much more fun. So lets all just be a little different and be true to our own individuality and wear the unconventional dress to Easter
Thanks for reading, cheers! -Rebecca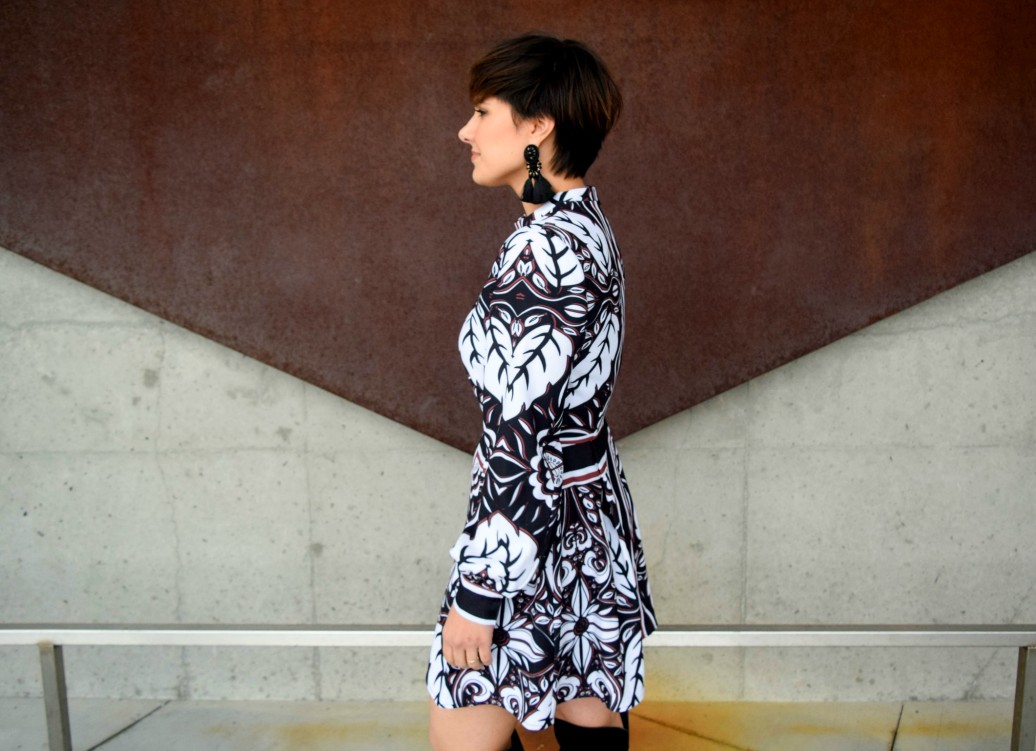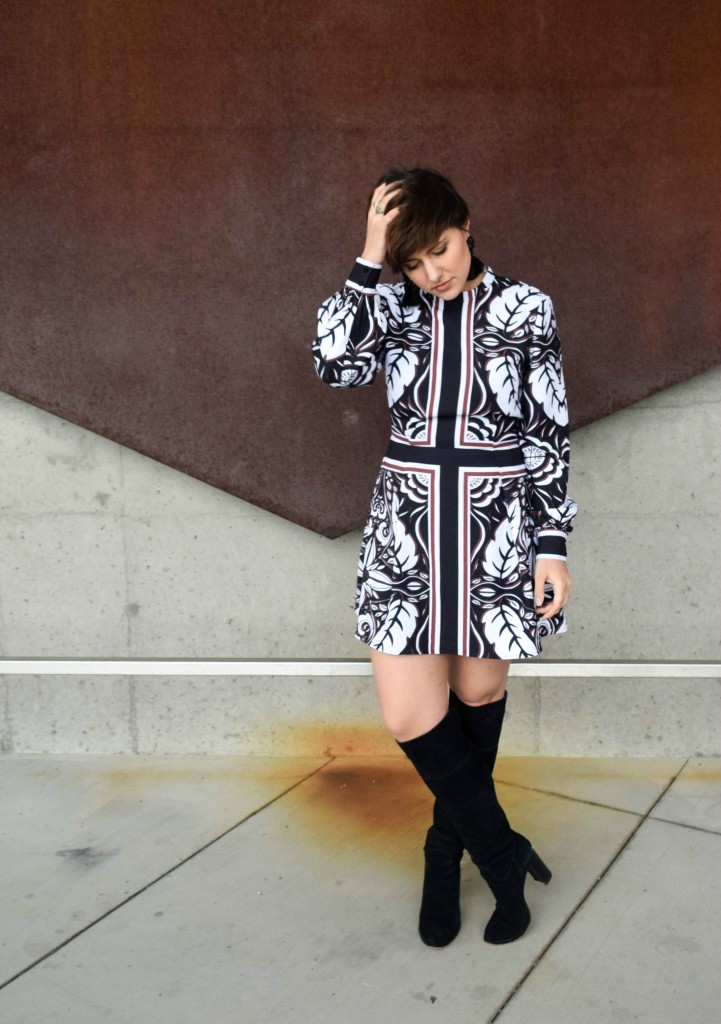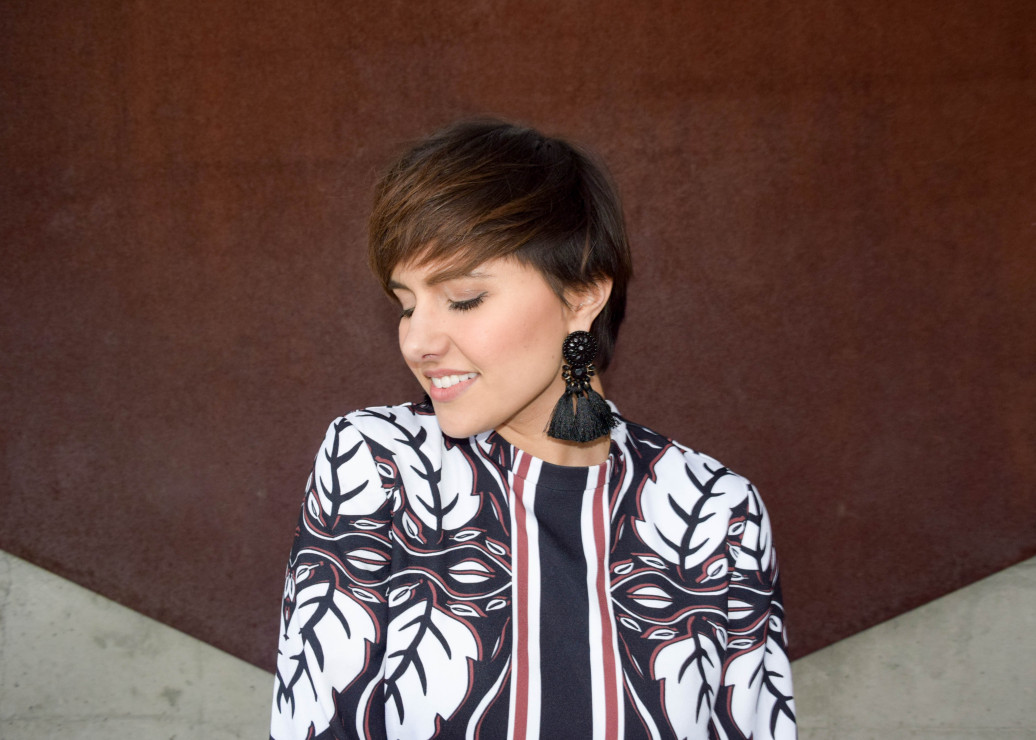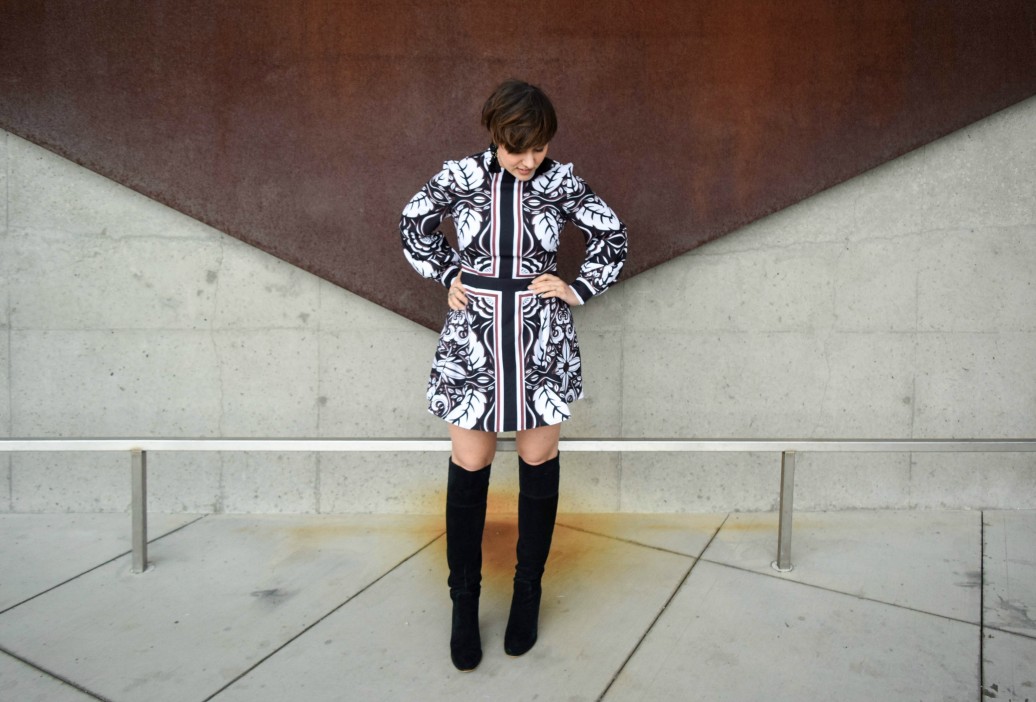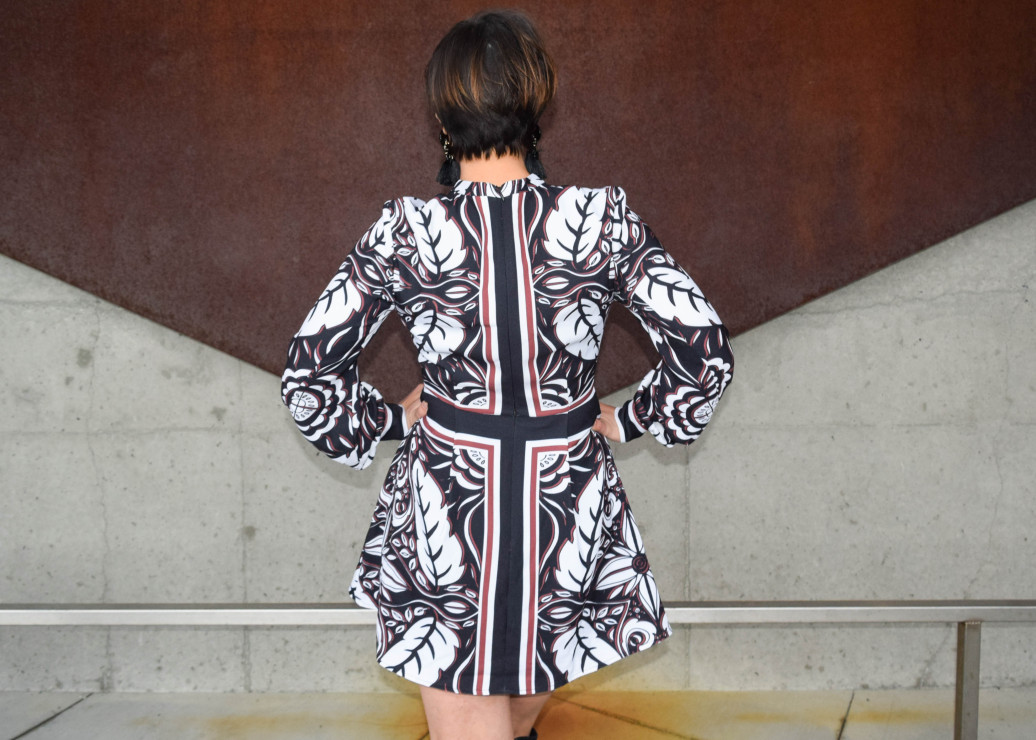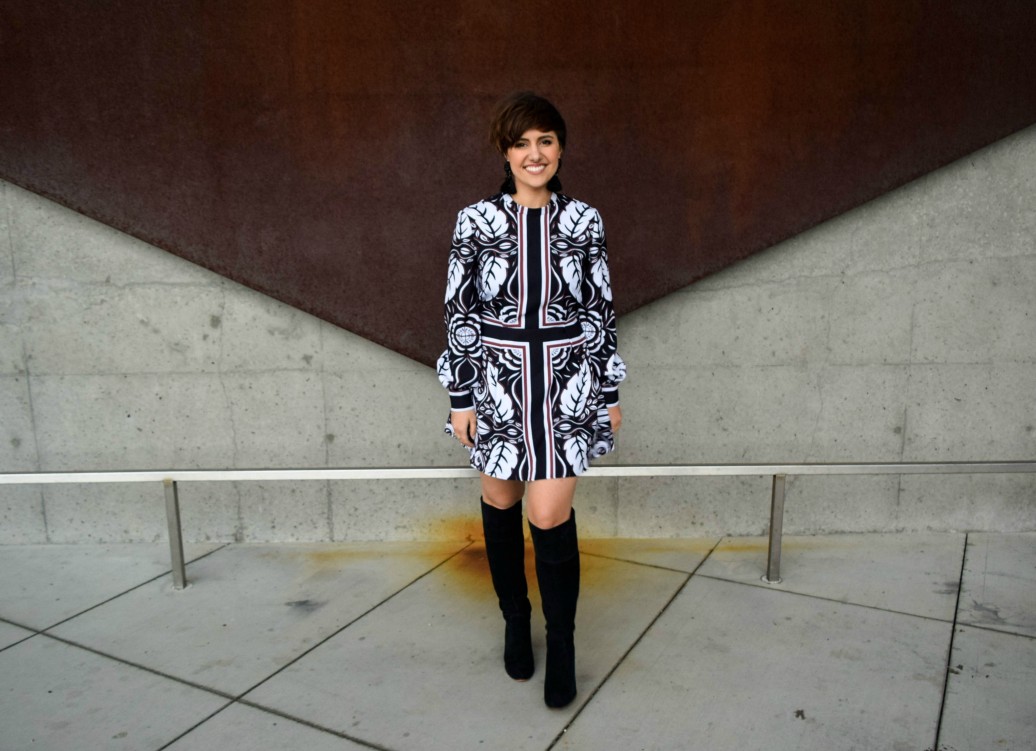 -Dark Marakesh Dress HERE and HERE
-H&M Fringed Earrings HERE
-Black Suede Boots similar HERE