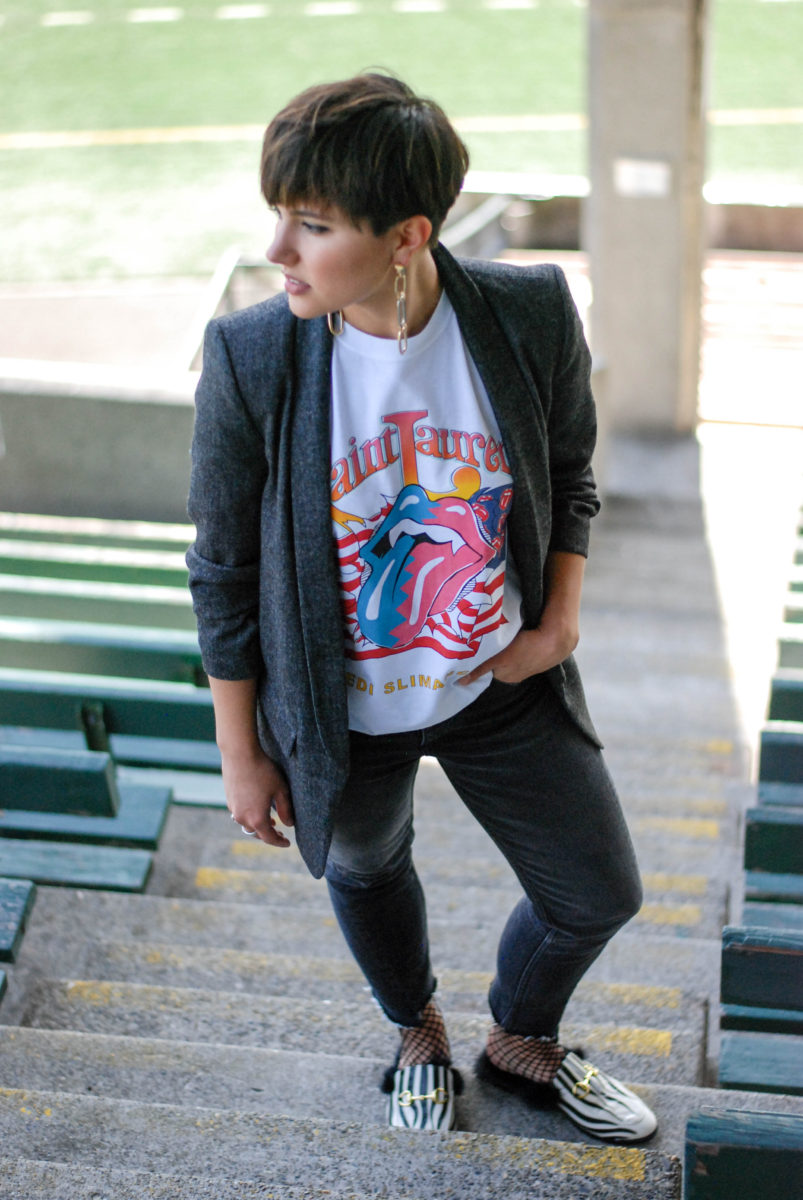 Two months after I purchased this gorgeous ever so subtle hounds tooth blazer there it sat in the bag I purchased it in, tags still intact, unworn. It wasn't that I didn't WANT to wear it, I loved the idea of a blazer resurgence and the feminine empowerment that comes with a structured shoulder and lapel. The question was how does one where it? By now we have all adapted to the 'bomber theory', that is that absolutely everything can be paired pack to one of the 10 bomber jackets we have in our closet, but somehow that didn't seem to translate into a 'blazer theory.' When I put on the blazer with a dress I felt like I was trying too hard, with jeans I felt like I had stepped back into the early 2000's and with a pair of slacks I felt like I was heading to an interview (perhaps a SUPER wide pair would have done the trick I just didn't have wide enough slacks to translate that vibe into a 'borrowed from your husband' look instead.)
Now the absolute experts in women and blazer wearing somehow seem to be Europeans: from beginning with Dior and his 50's ladies suits and later Yves Saint Laurent with his Le Smoking phenom. Nowadays Scandinavian and French bloggers seem to be dominating the style pages of our what to wear and what not to wear book, so it only seemed fitting to call upon these 'experts' to show me how to wear my blazer in a laissez faire way that is both polished and laid back, aka European.
My chosen guru for blazer wearing was the street style legend Pernille Teisbaek who wears a Balenciaga blazer with the ease a normal person might wear a pair of sweatpants. I studied her outfits, see a few below and realized the secret to her blazer wearing was a non-nonchalant version of the bomber theory: Pernille DOES throw a blazer over everything from slacks to dresses to jeans. Her secret seemed to be extra layers with a more traditional suit pairing to break up the 'suit-yness' of it and then with jeans she always kept it fairly simple. My absolute favorite look, to the far left below, featured a great blazer, a band tee, ripped jeans and gold boots. Not only is the execution of the look flawless but it also was made up of items most of us already have in our closet thus making this incredible accessible.
Less is more when it comes to jeans and blazers and more is more when it comes to blazers and traditional items. True classic pieces like a great blazer can stand on their own and that's what our fabulous Europeans taught me. Granted I did have to throw in a statement loafer and a fishnet sock because I am still an American and I like to live on the edge a bit. Thanks for reading guys, how do you wear your favorite blazer? Let me know in the comments below.
CREDITS:
Photography : Katie Miyagi
Styling: Rebecca Cornelius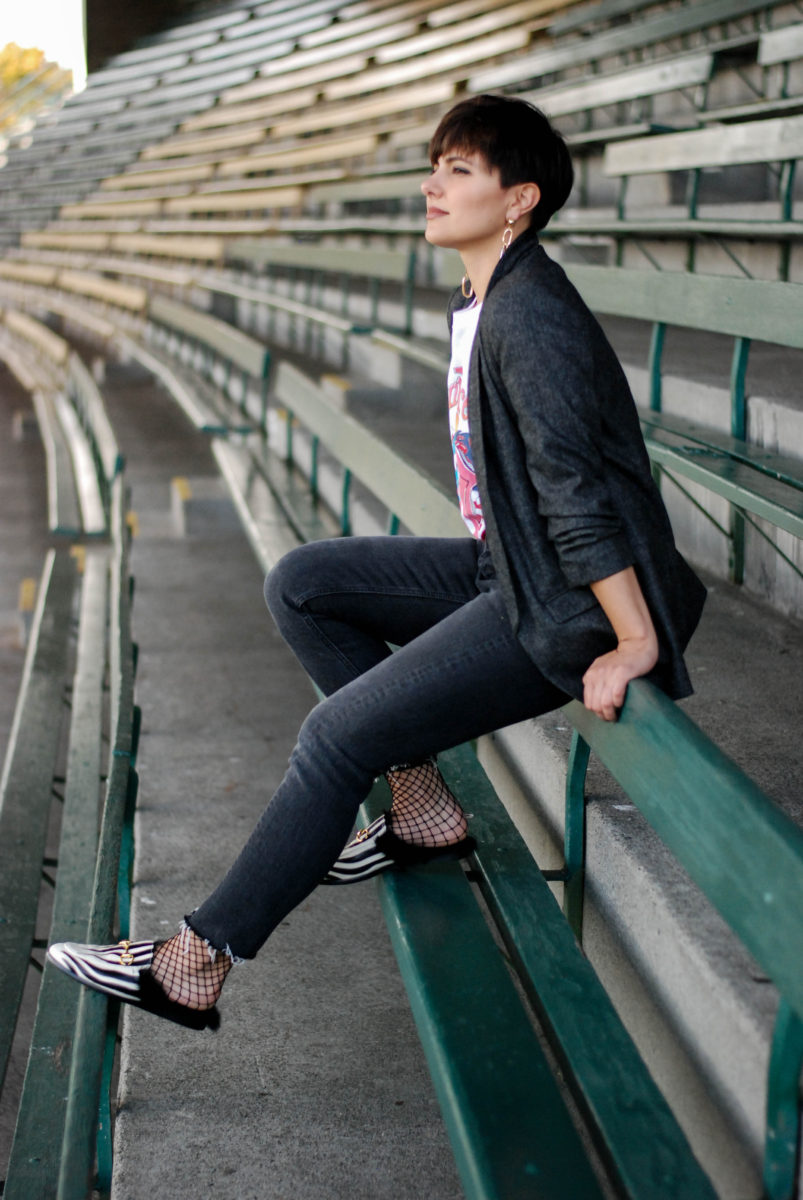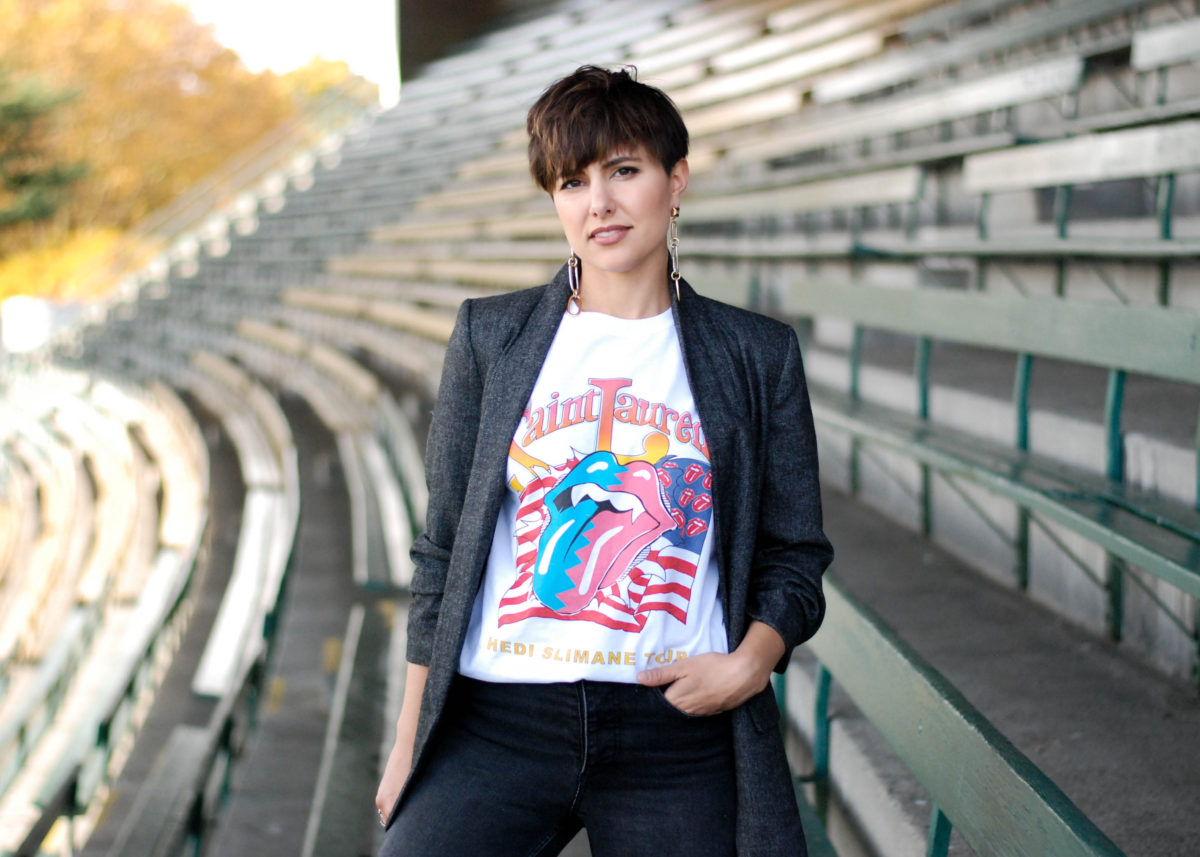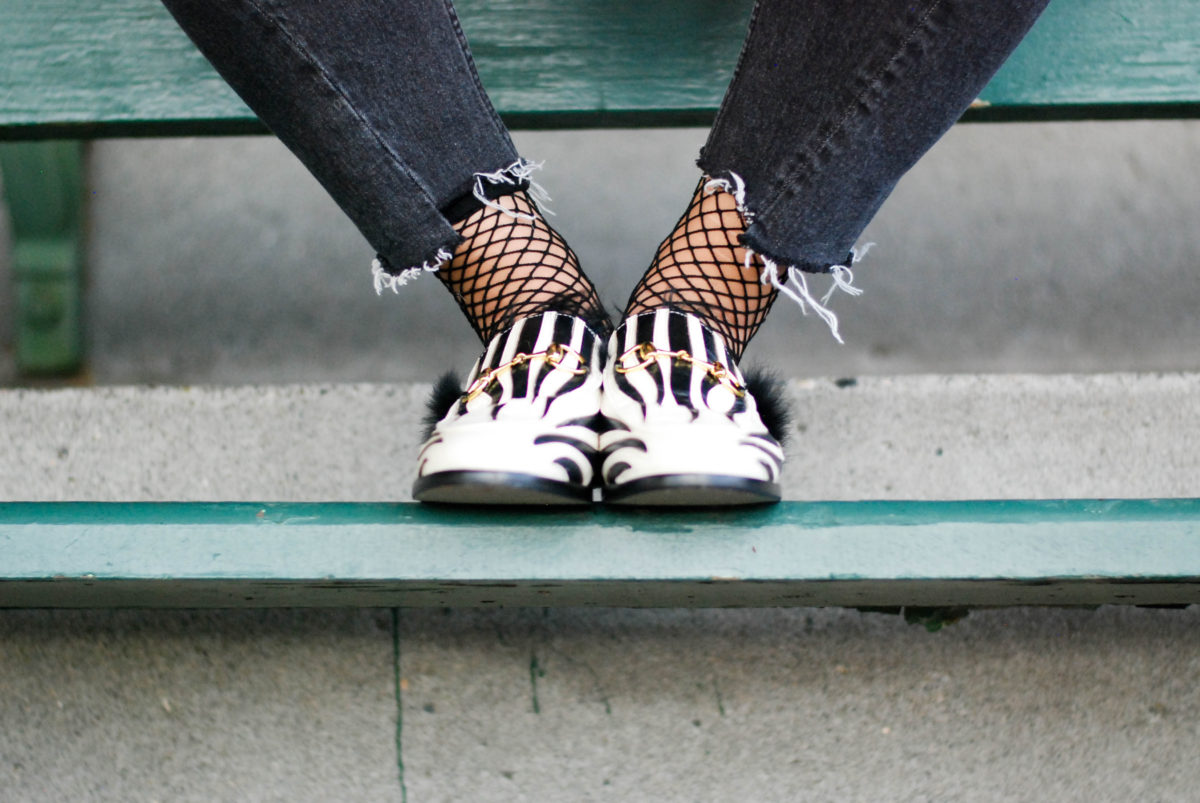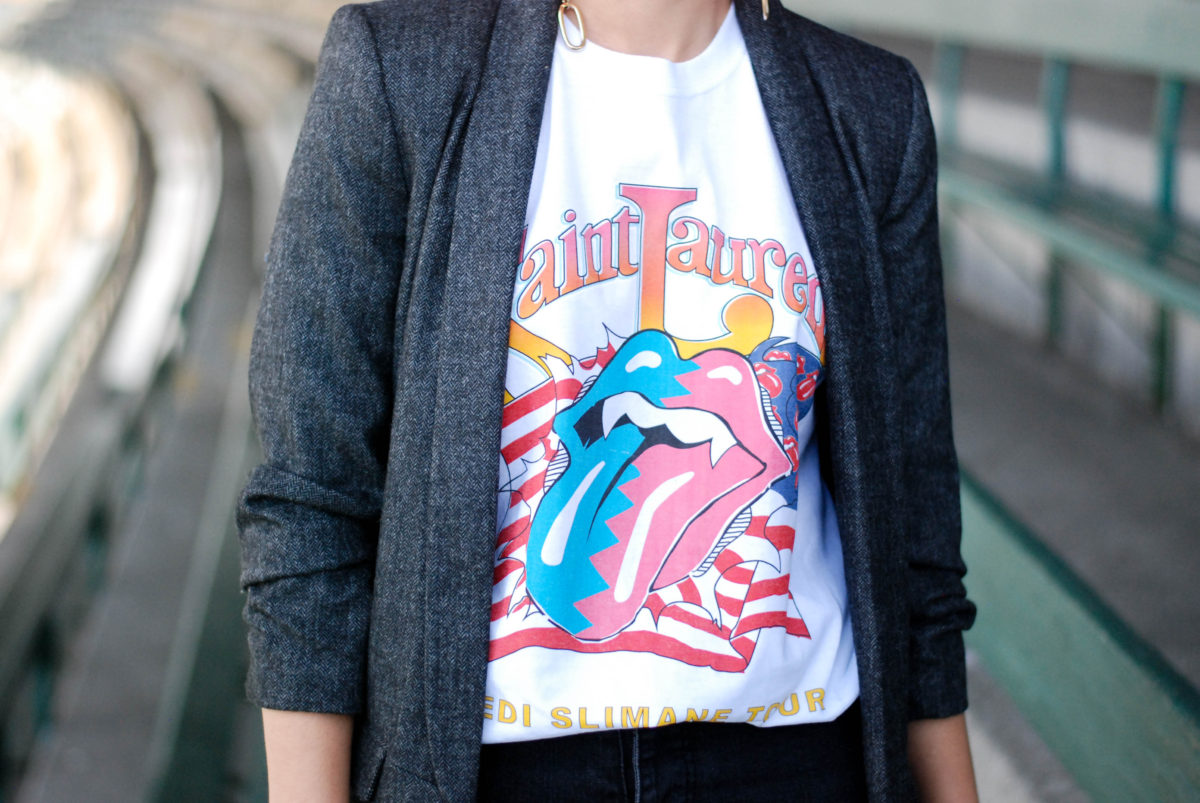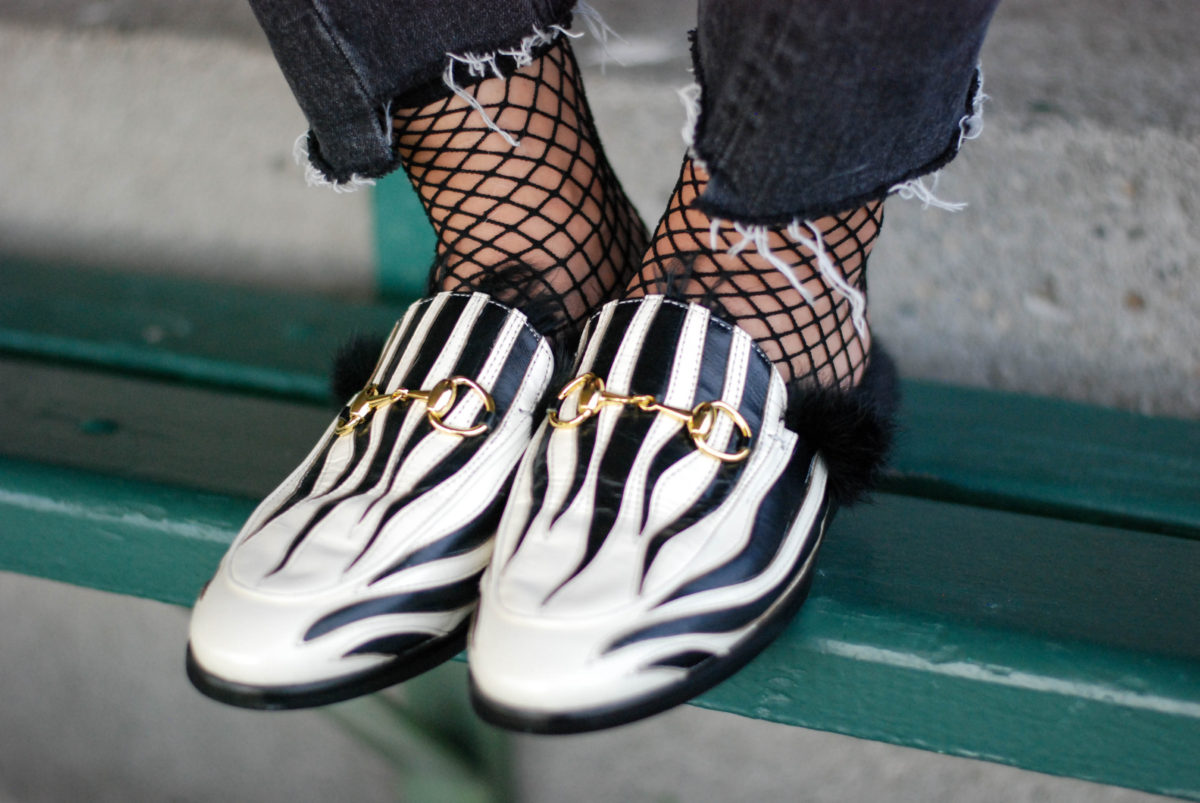 Save