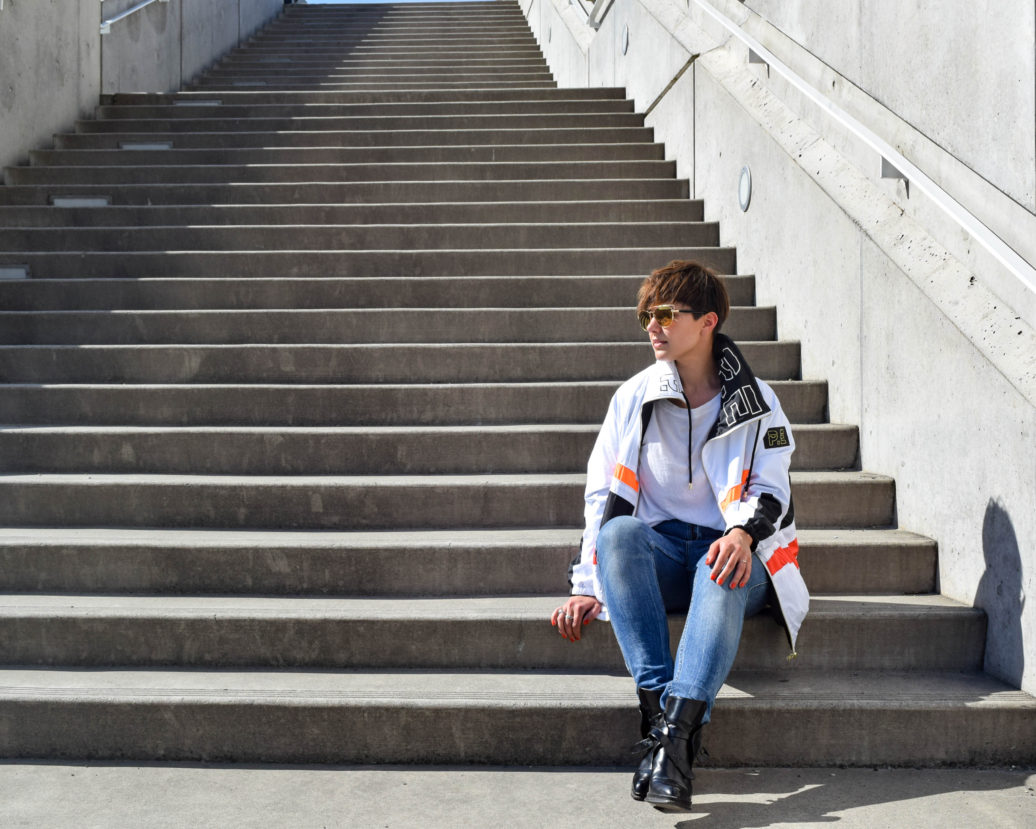 'Active wear' has become a buzz word in the fashion industry as fashion and business magazines proclaim that this stretchy-pant filled category is where women's fashion is poised to see exponential growth in the next few years… Or in other words, everyone wants in on this. The lines are continuing to blur between active wear and ready to wear making it an even more appealing category. These days people are wearing their active wear and 'athleisure' wear everywhere from the yoga studio, out on the town and even into the workplace and every day there seems to be a new active wear brand clamoring for your attention. Generally these new brands are a dime a dozen but every so often there is a label that is worth the hype, even if it's based in a different country. This is the case for PE Nation an Australian brand with a clear and unique perspective on the active wear category and yes you can wear their clothing to work out in as well as to work (depending on how casual your workplace is.)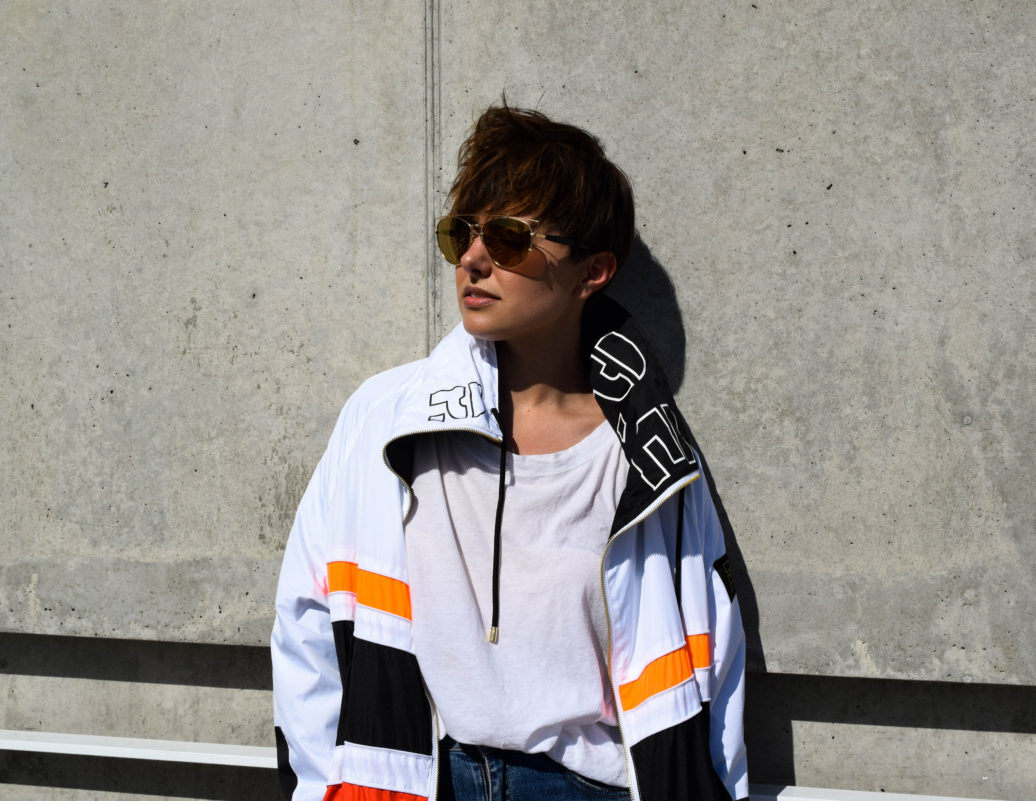 PE Nation is the brainchild of Australian fashion insider Pip Edwards, a Bondi beach going tomboy who's style has one foot on the beach and the other in the fashion industry. The resulting clothing line combines function and fashion with a nineties feel that is oh so relevant at this point and time in fashion. There's a bit of nostalgia creeping into fashion lately via the 90's track suit and PE Nation found the perfect way to channel that 90's cool girl into the best reversible jacket you have ever owned in your closet.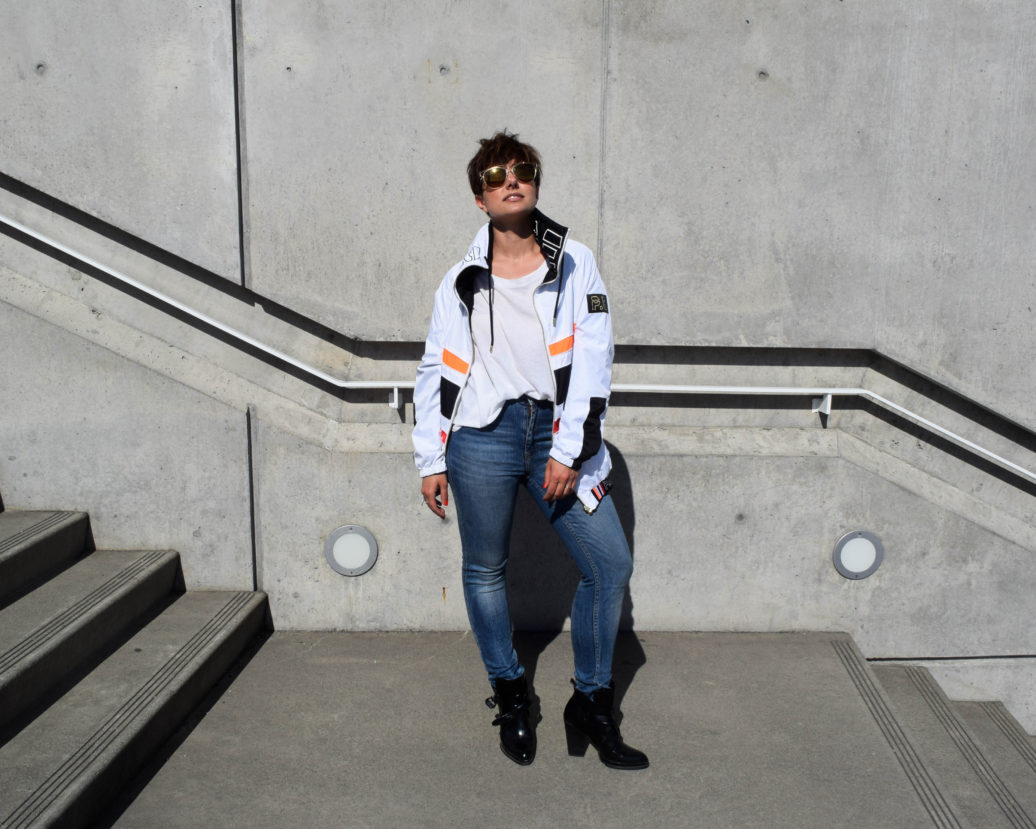 Sure, every celebrity and their brother is putting out an active wear collection or collaboration as of late but that doesn't mean you need to pay attention to all of them. What helps me sort through the noise is keeping an eye towards the differences in each brand. For PE nation their flaming color palette is a standout as is  do their sports bra silhouettes, their longer shorts and drop crotch sweats. Stylistically the PE Nation woman is much more fun than your average gal and she wants to be able to wear her semi sheer t-Shirt with her high neck (love) sports bra out for a run and then with a pair of jeans out shopping. Where so many other labels either check for street style box OR functional active wear PE Nation accomplishes both with style to spare.
NOW AT URBAN OUTFITTERS!! SHOP IT HERE
Thanks for reading!
Cheers-Rebecca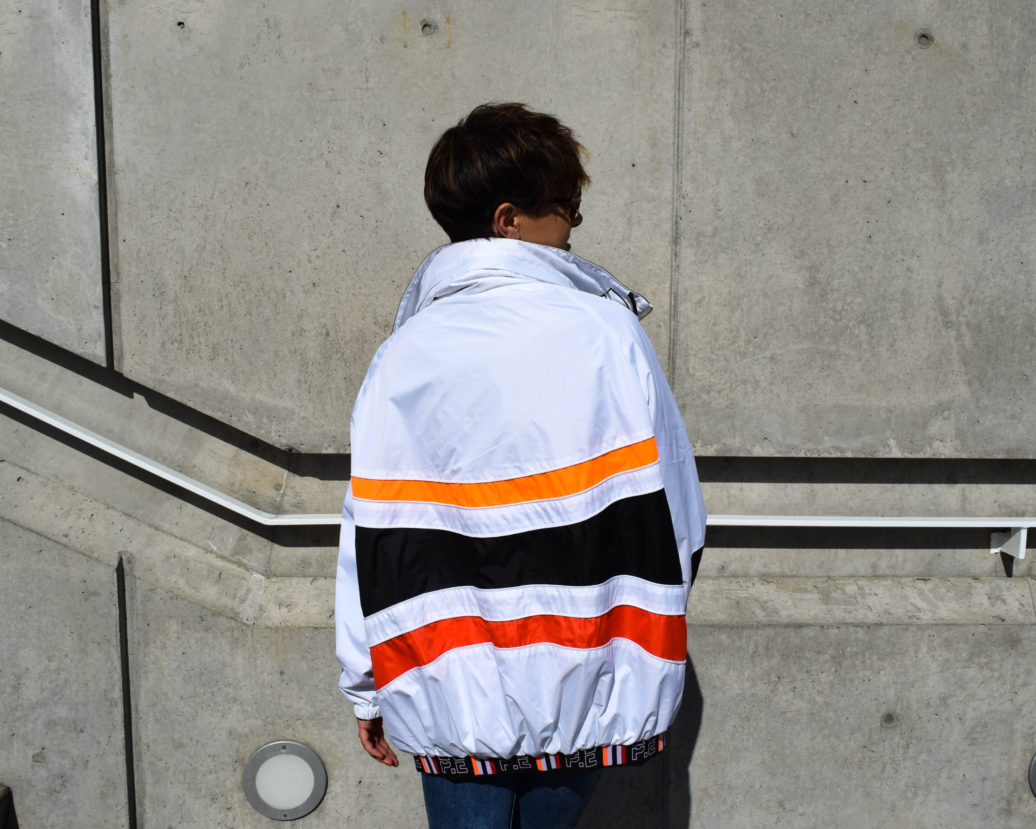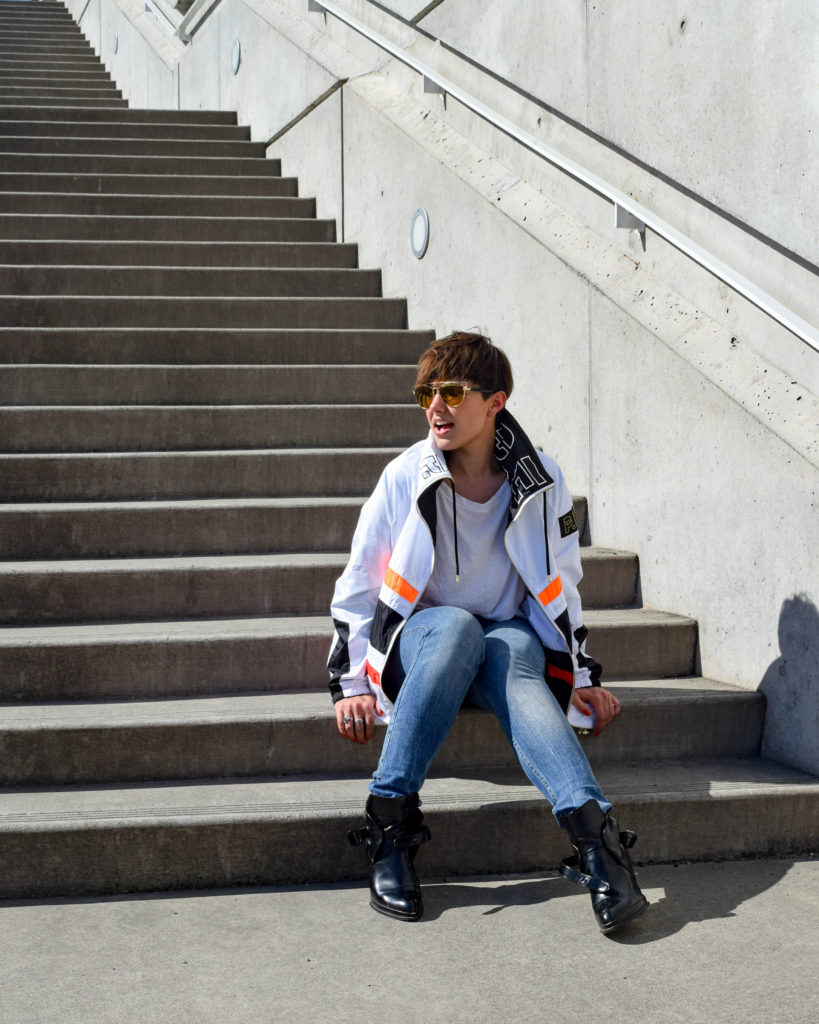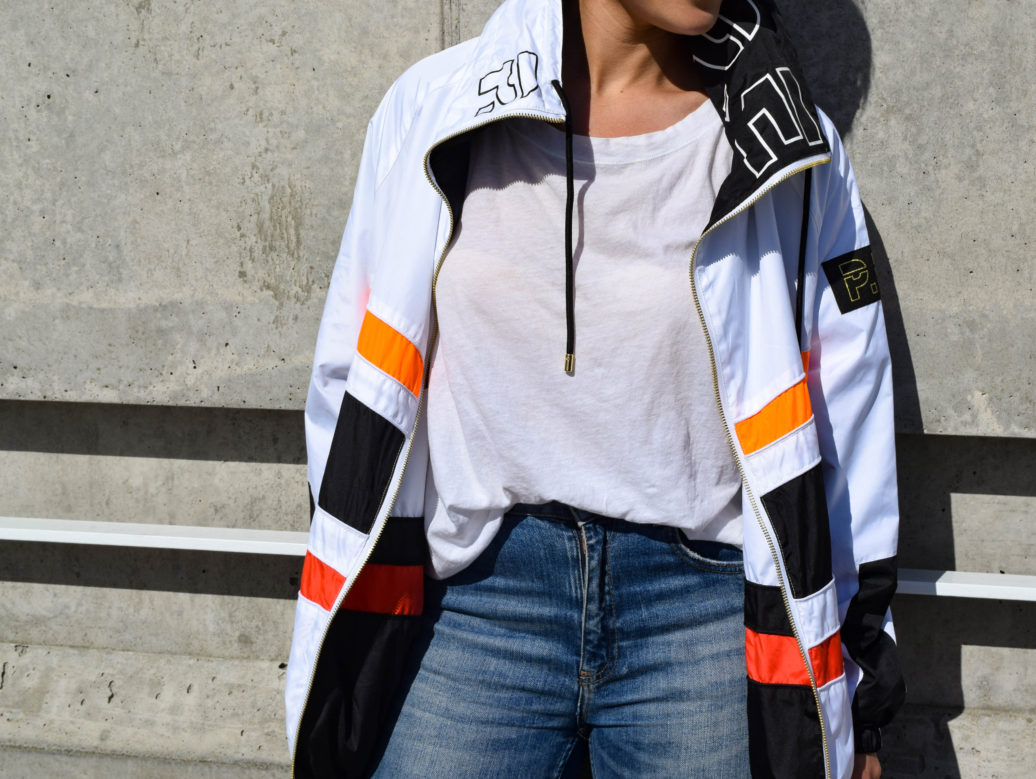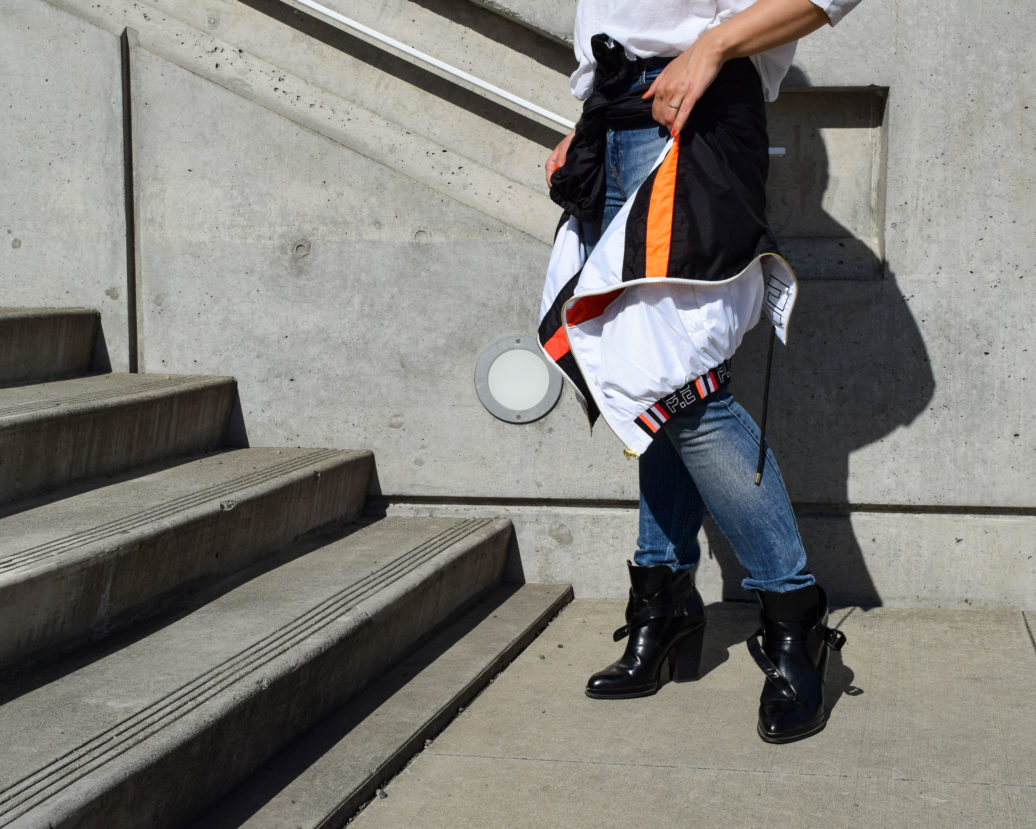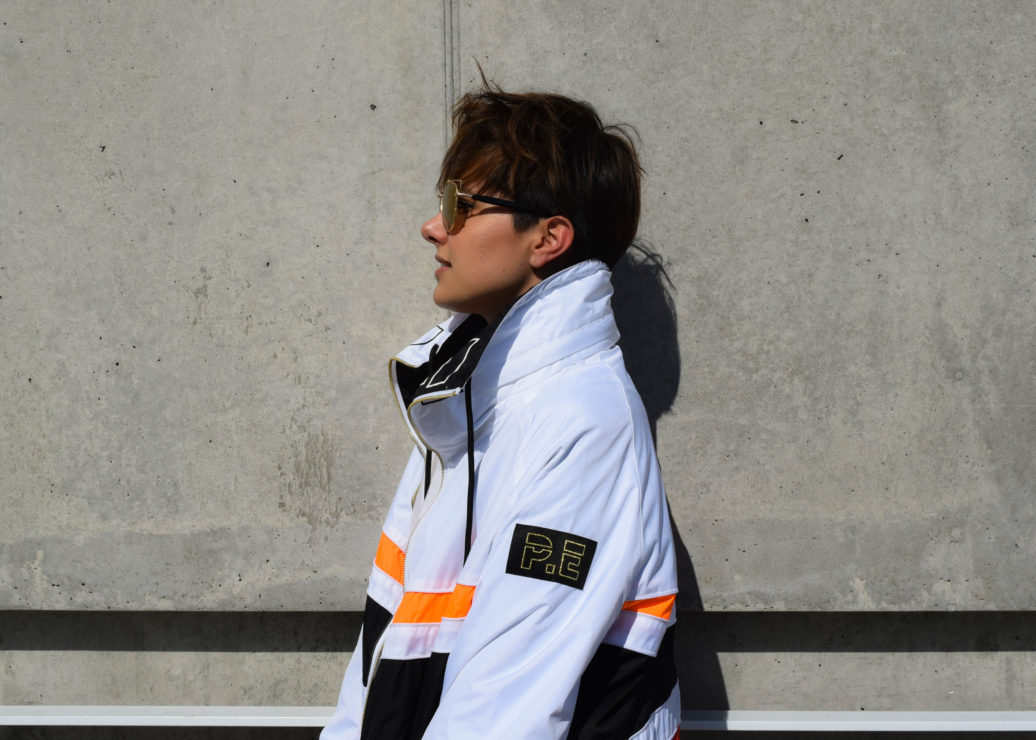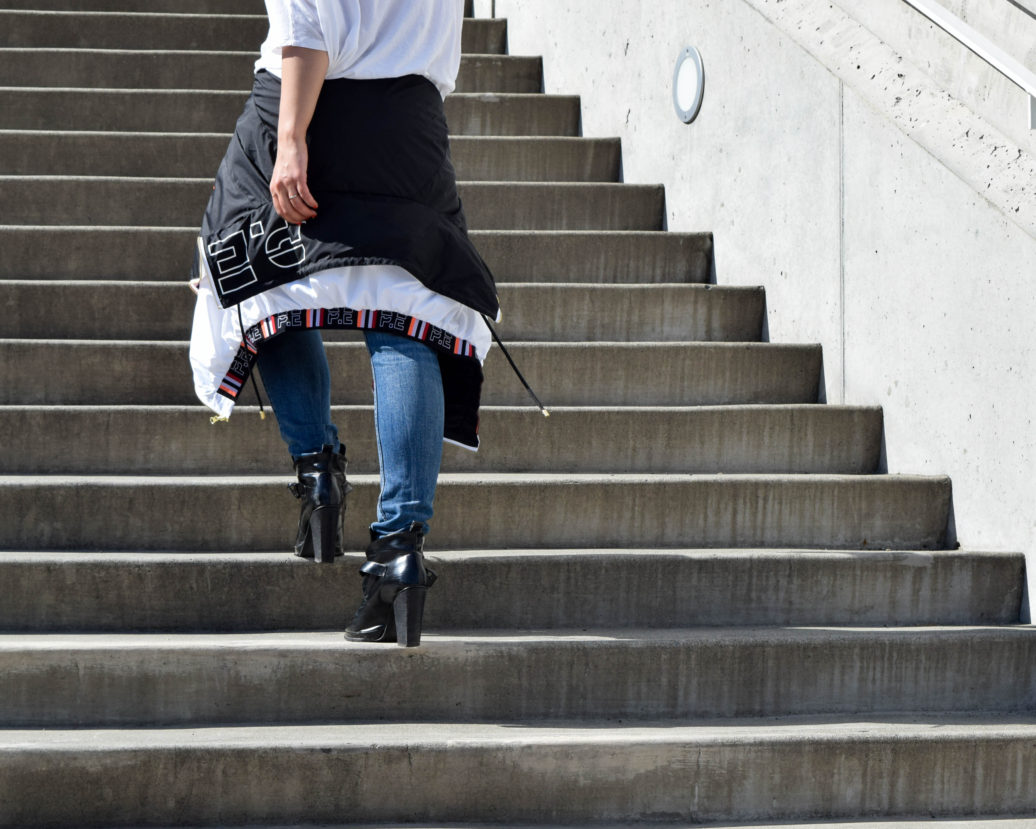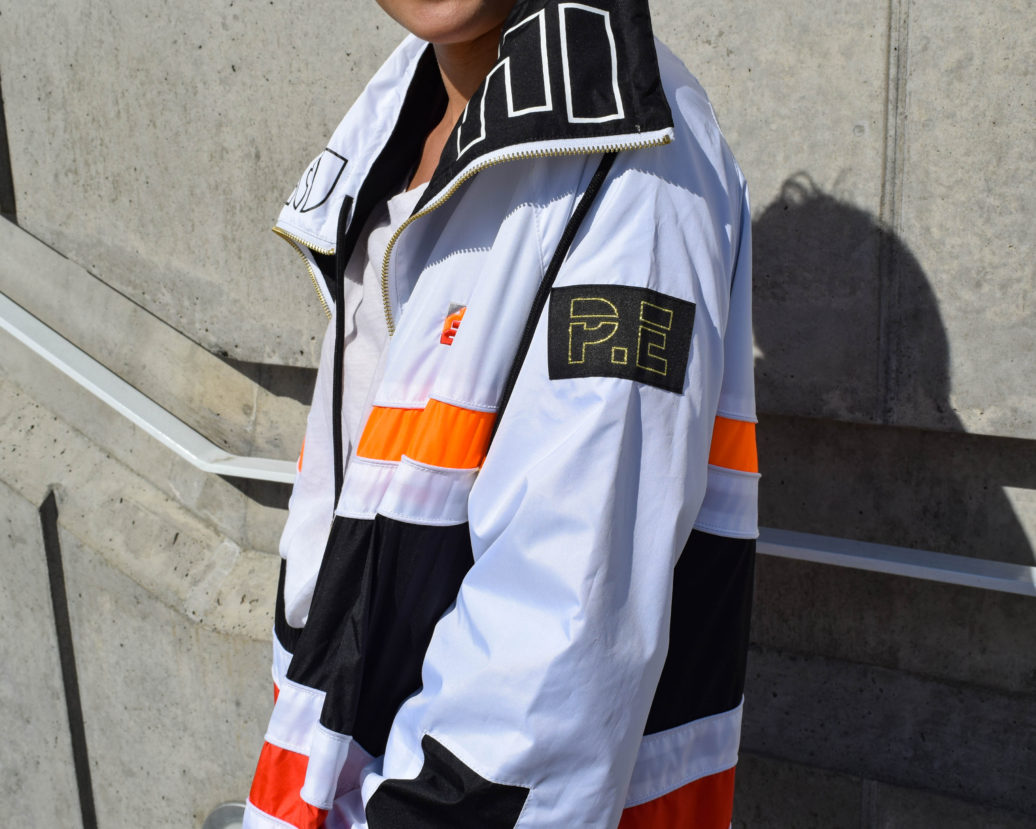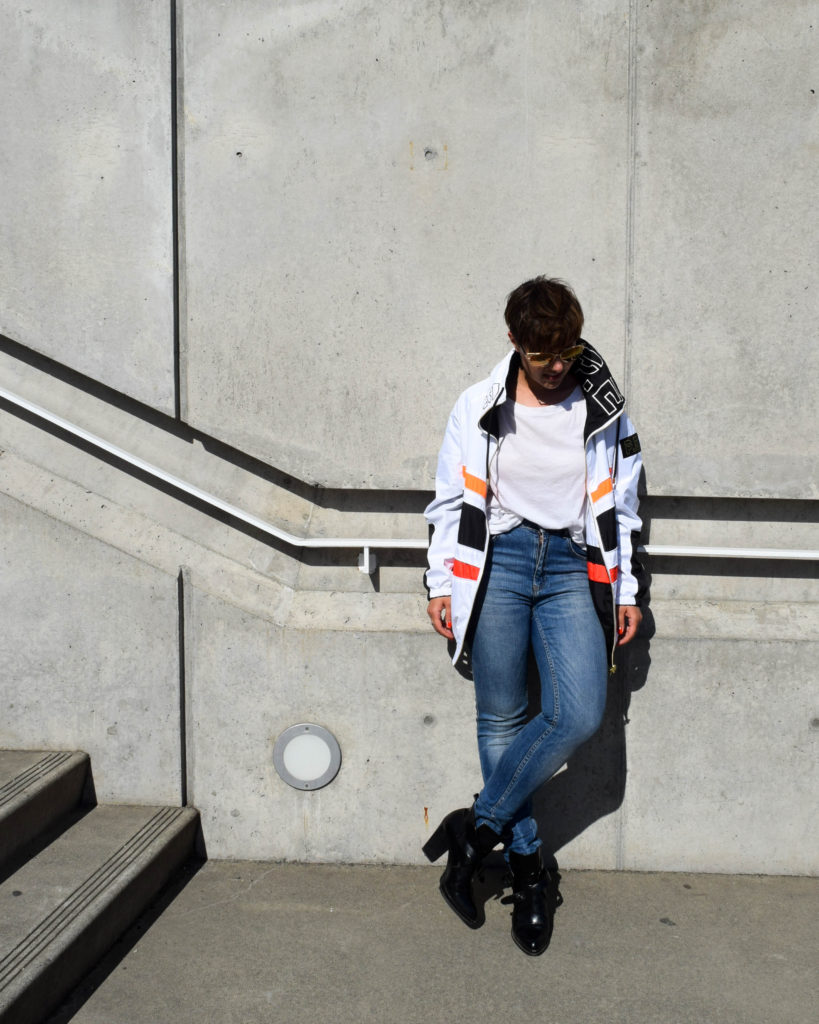 Save