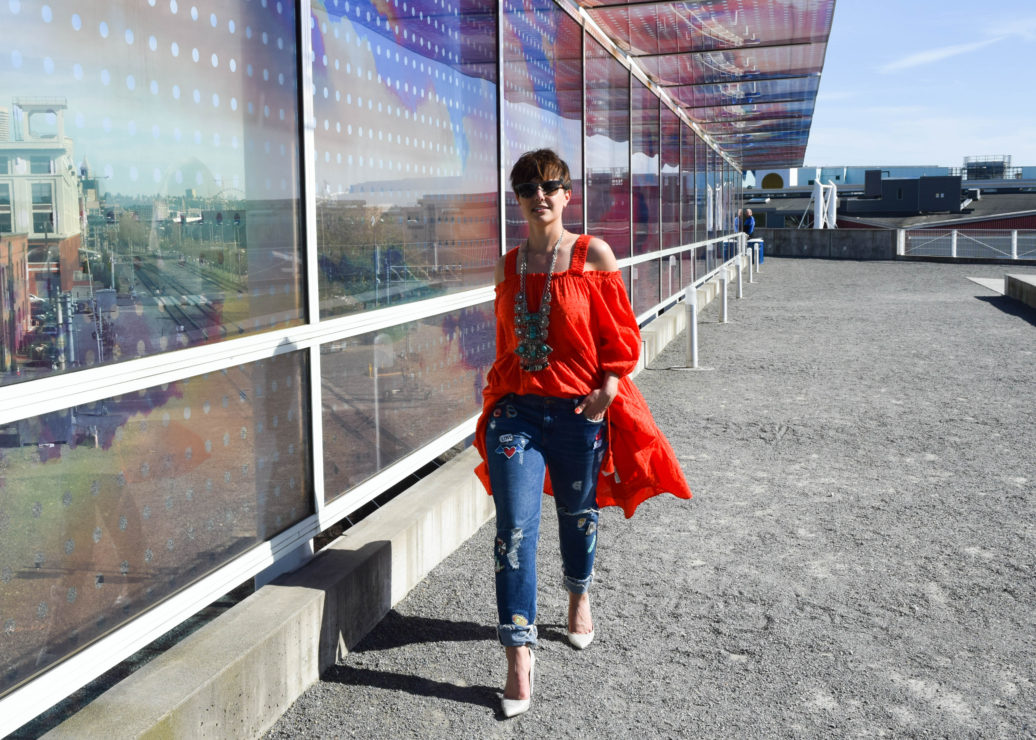 Summer time is fast approaching and the off-the-shoulder swing dresses are out in full force, with good reason. As temperatures heat up this trapeze shape is perfect for keeping you cool while the cheeky shoulder cutouts show just enough skin to show you still have a figure. I love these dresses for the weekend or a vacation trip but being more of a jeans girl and also someone who tries to avoid repeating outfit combinations that got me wondering if I could find new and exciting ways to wear this dress.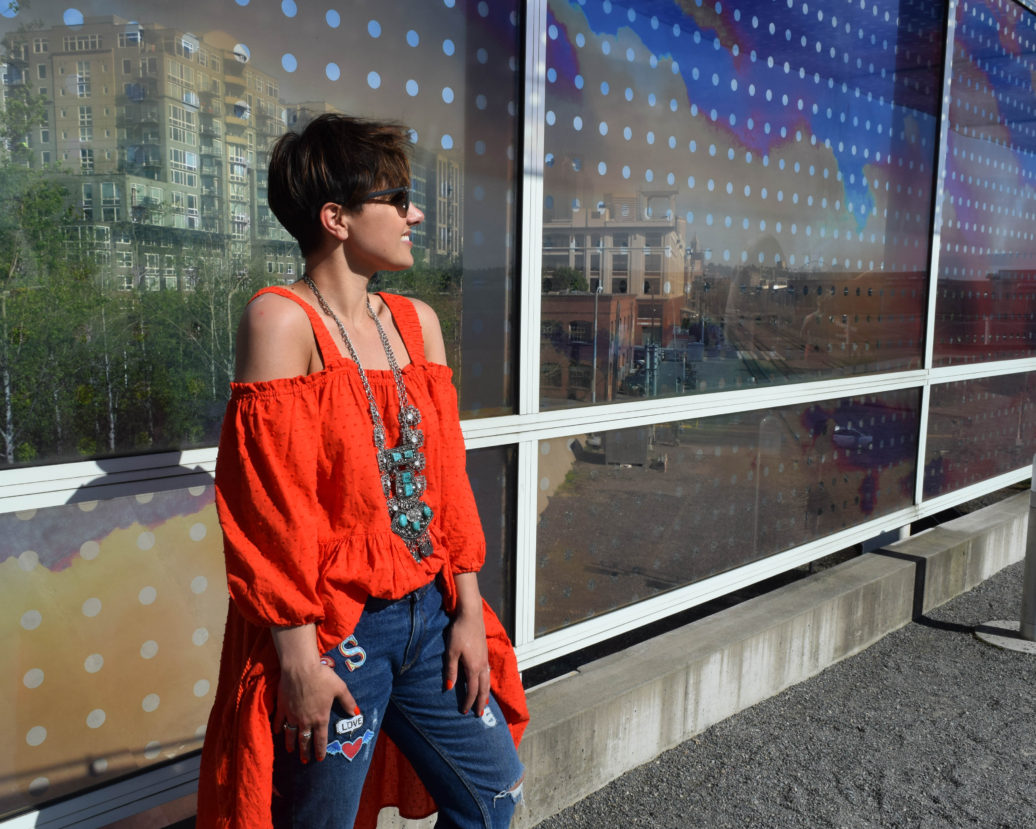 I stumbled upon this combination by accident. When I first tried on this dress at H&M i just happened to be wearing a great pair of jeans and i noticed that if I did a partial tuck on the front of the dress it became the most dramatic dress over pants/top EVER!!! A full tuck wouldn't work just due to the volume of the dress but with just the front you get the drama of the dress without losing your shape.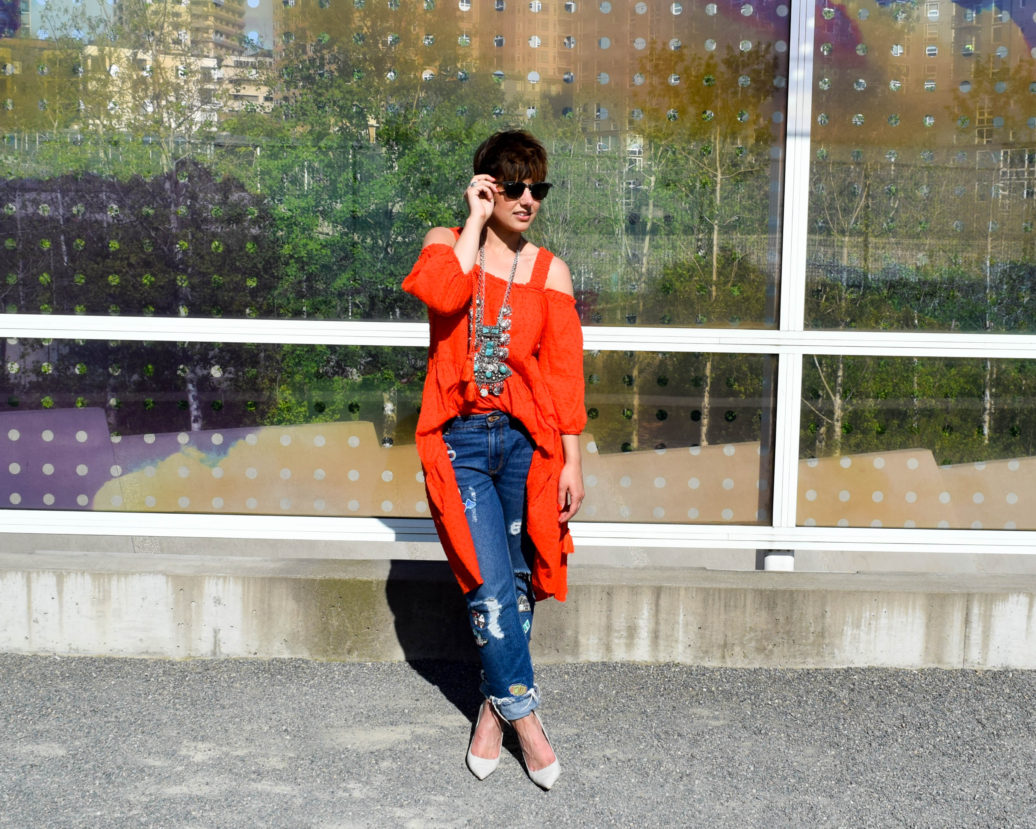 Now simply wearing this dress over jeans would be a great option, and I am fully on board with that trend, but when your jeans are covered in fun patches you need to show them off! I love how personal the patchwork trend can be, you really can express yourself through the pins and patches you wear on your clothing. This dress hits all of the trend boxes, with tassels, off the shoulder and a loose silhouette so its easy to see why you want to find as many options as possible for wearing it.
What's your favorite unconventional way to wear an off the shoulder dress? Let me know in the comments below. Cheers! -Rebecca