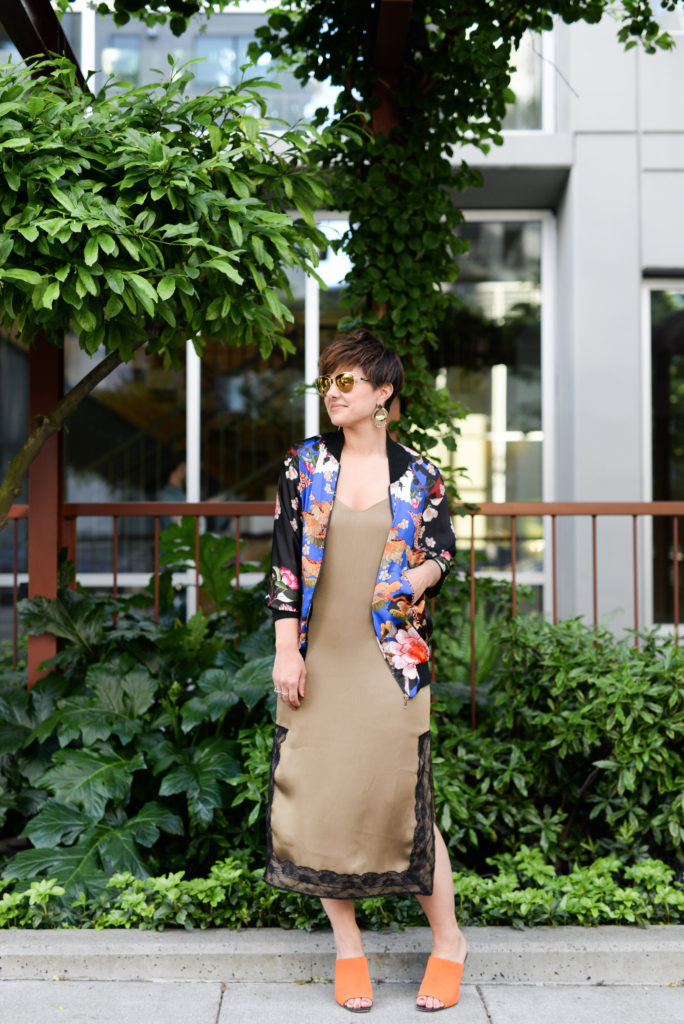 Say hello to the latest outfit stealing little number that is a must have in your summer wardrobe, the slip dress. Now I don't mean dig out your night gown and throw a bomber over it (although who knows, that could work) but what you should do is start keeping your eye our for this lightweight, lingerie-inspired staple because this is a trend you won't want to miss.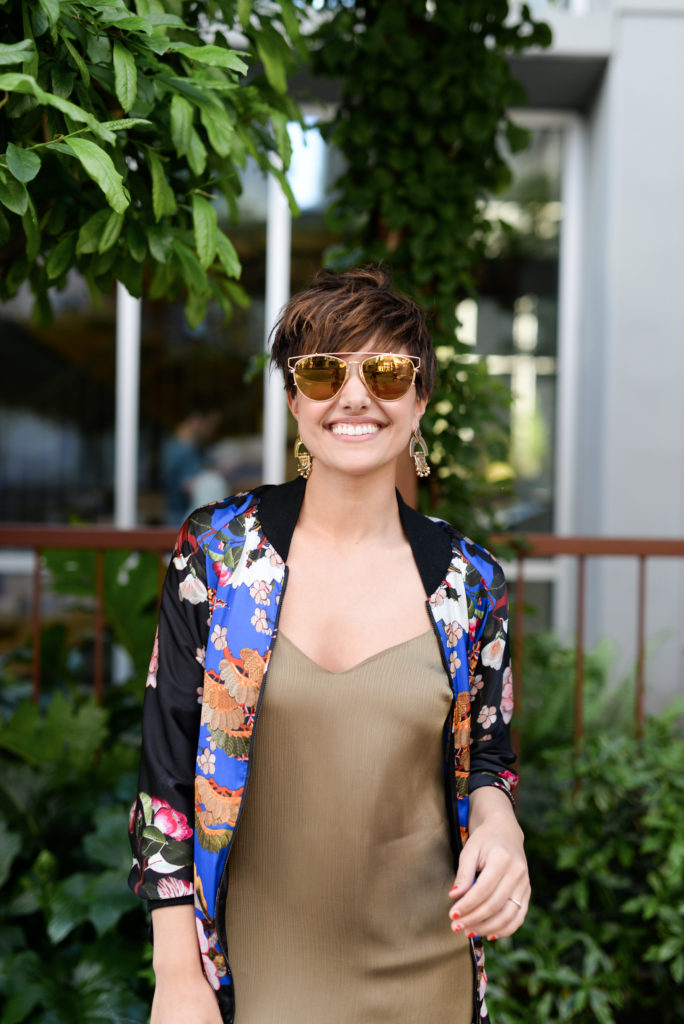 So what's so great about a slip dress? It's easy: easy to wear, easy to accessories and it pairs perfectly with all of your other favorite seasonal trends. It's the perfect basic in dress form. Also the silhouette finds a flattering balance without being too form fitting or so loose that you lose your shape. With the slip dress being such an easy basic you get to play with personalization and really making it your own through the fabric and detailing you choose and how you style it.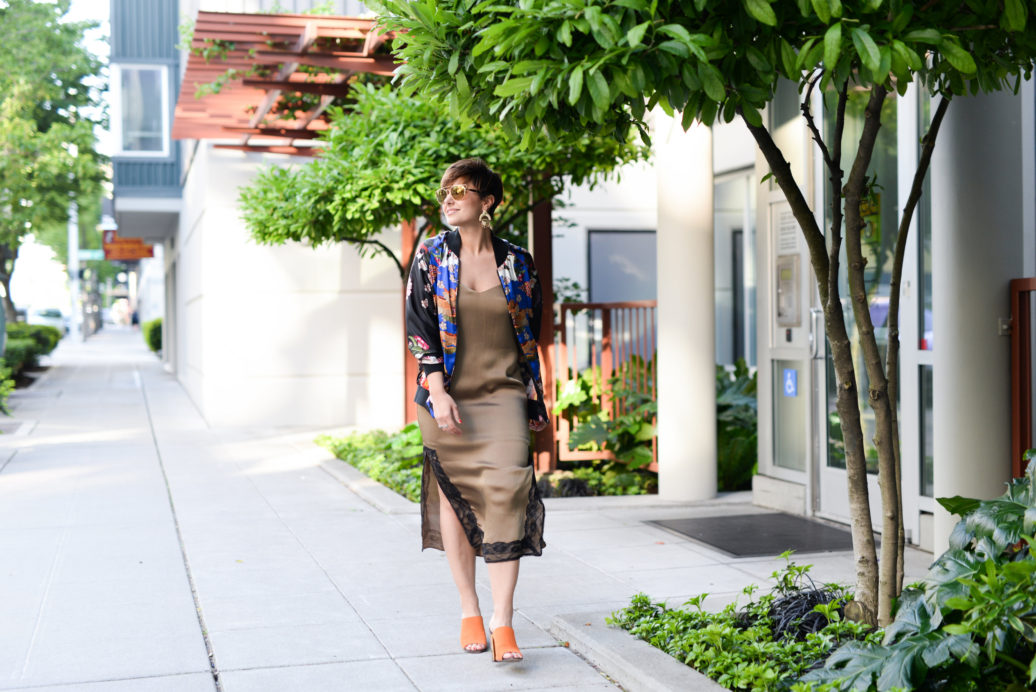 When it comes to choosing your slip dress first and foremost go for the best fit. We all have our curves we like and don't like and the slip dress will show them off better than a column dress will but it still is an overall pretty straight sillouete. If you find yourself struggling with that shape try a belt to show you still have a waist and to allow for a little more room in the rear area (I do this all the time, #bigbootyproblems.)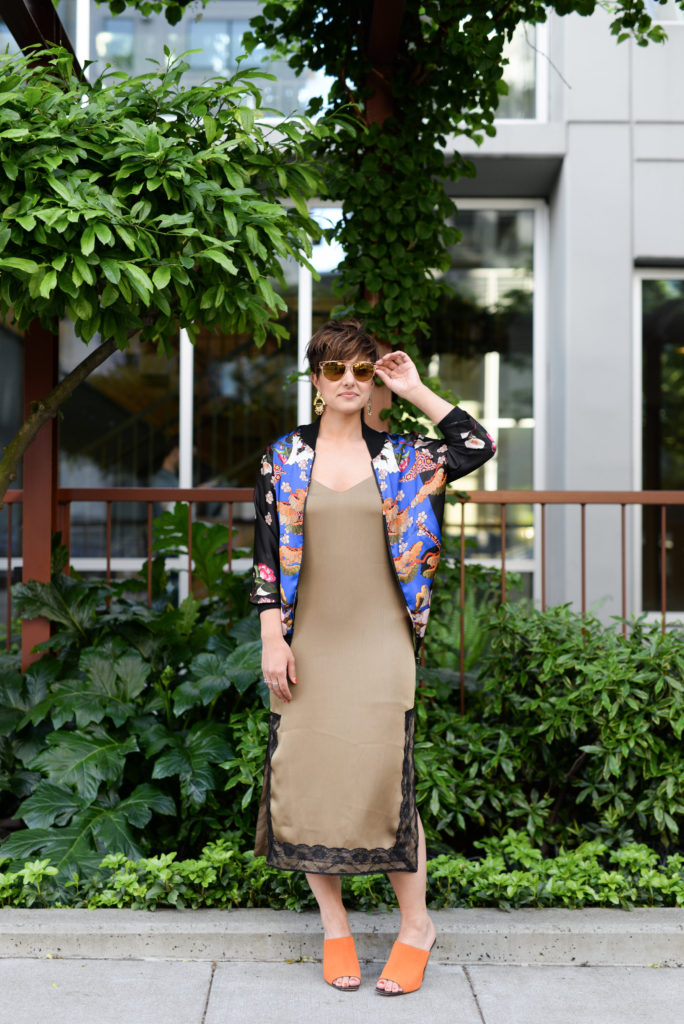 Another thing to consider when looking at a slip dress is the fabrication because while this is a lingerie inspired trend you don't want anyone mistaking your dress for a nightgown. A satin-like fabric is still appropriate, like the one I'm wearing today, but the weight needs to be heavier in order to balance it out. Avoid clingy fabrics here such as jerseys or too thin of a polyester. To accomplish the 'lingerie look' pick a dress with lace detailing on the hem. I personally avoid lace on the bust area because they looks a bit too much like a neglige in my opinion.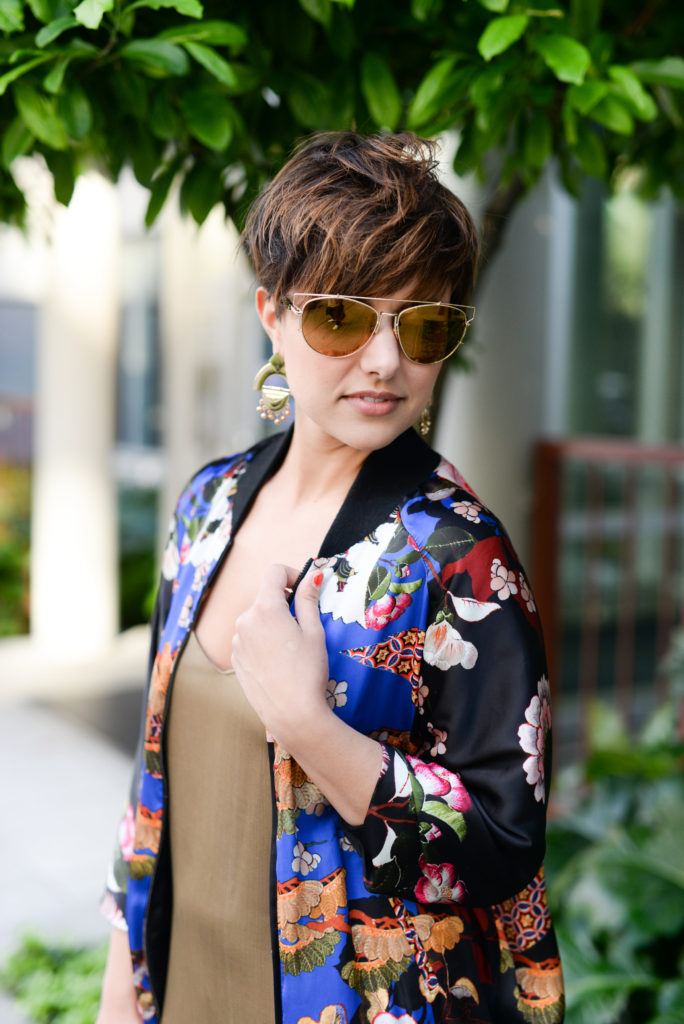 Lastly, a slip dress is a FANTASTIC base off of which to wear all of your favorite trends. A bomber and a slip dress are an amazing combination especially when you have a print that contrasts with the texture of the dress. Mules are also a huge trend that also have a bedroom vibe to them so I love how they play off of a slip dress. Try a mule in a brighter color such as today's orange pair to brighten up the look and to keep it from looking too evening ready.
A slipdress is a great basic and one you should have in your closet at the ready as we head into the summer months. What's your favorite way to style this sillouete? Let me know in the comments below. Thanks for reading!! -Rebecca