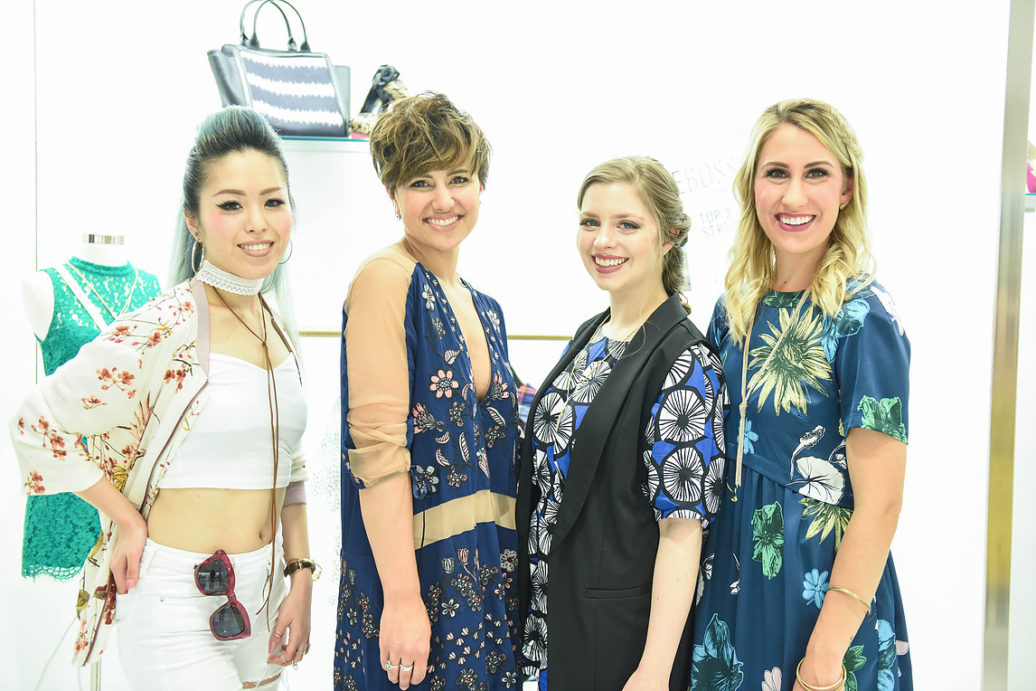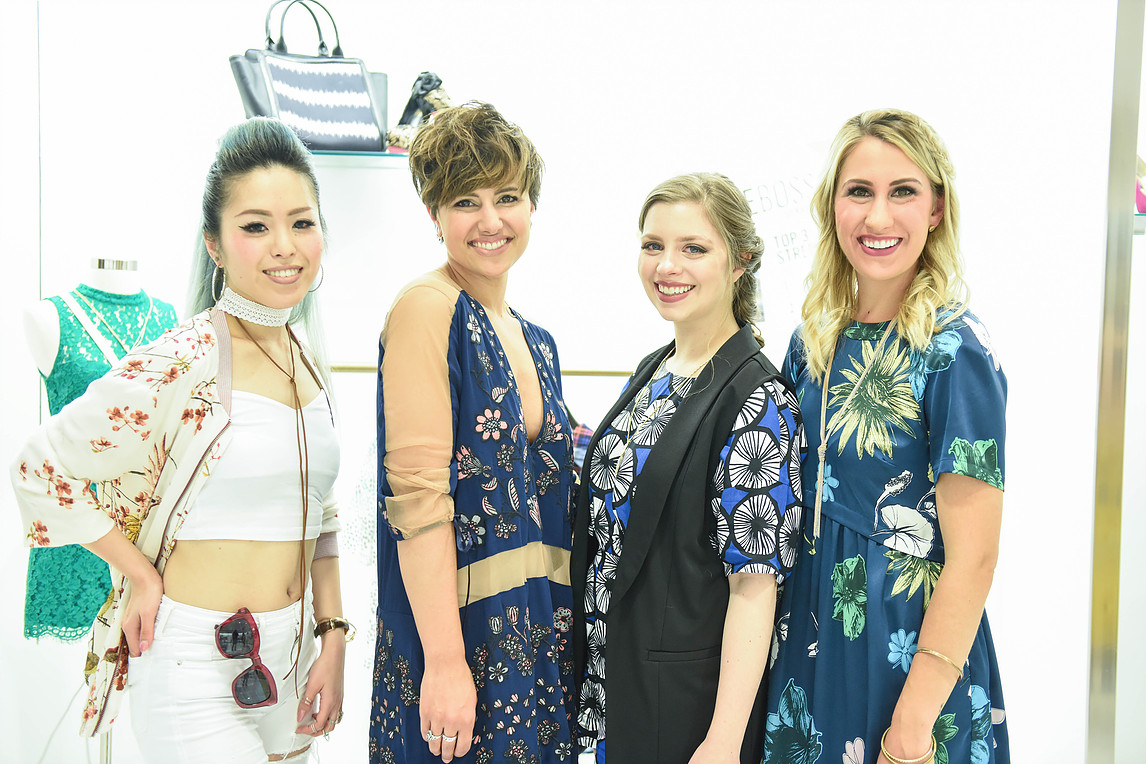 I recently had the privilege of being a panelist and featured influencer at the Westfield Style Boss series this past week. Our area of focus and expertise for the evening was Street Style: how to be Instagram ready in every day life. Brought together were 4 very different bloggers with out own individual style that we then got to share with everyone in attendance. The looks were fantastic as was the audience and I can't wait to share with you my personal take on Street Style.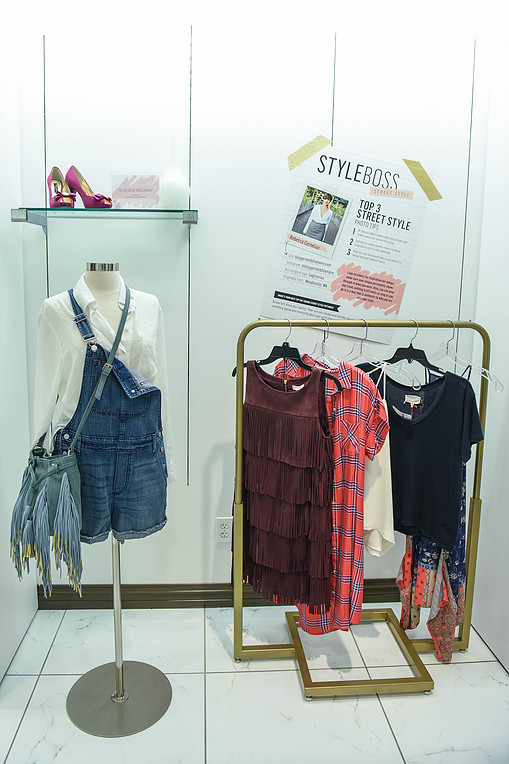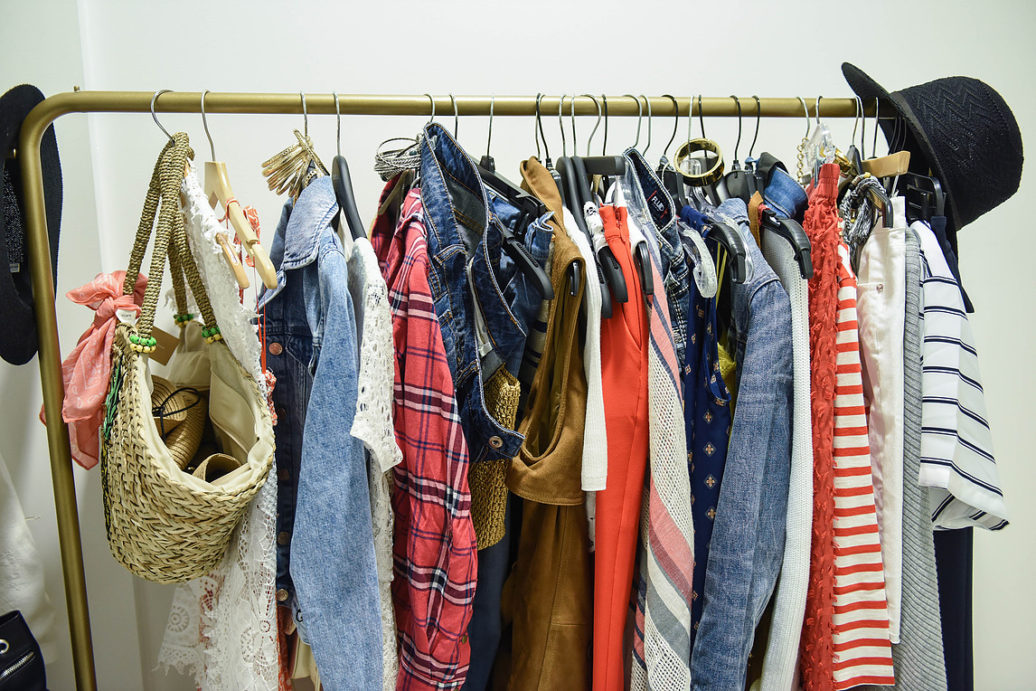 The STYLE BOSS series is a nationwide group of events designed to empower women and give them new inspiration for how to put together their wardrobe and feel more confident in the process. Each event used local bloggers who were in tune with their community yet brought a new perspective to their particular styling topic which for me was Street Style.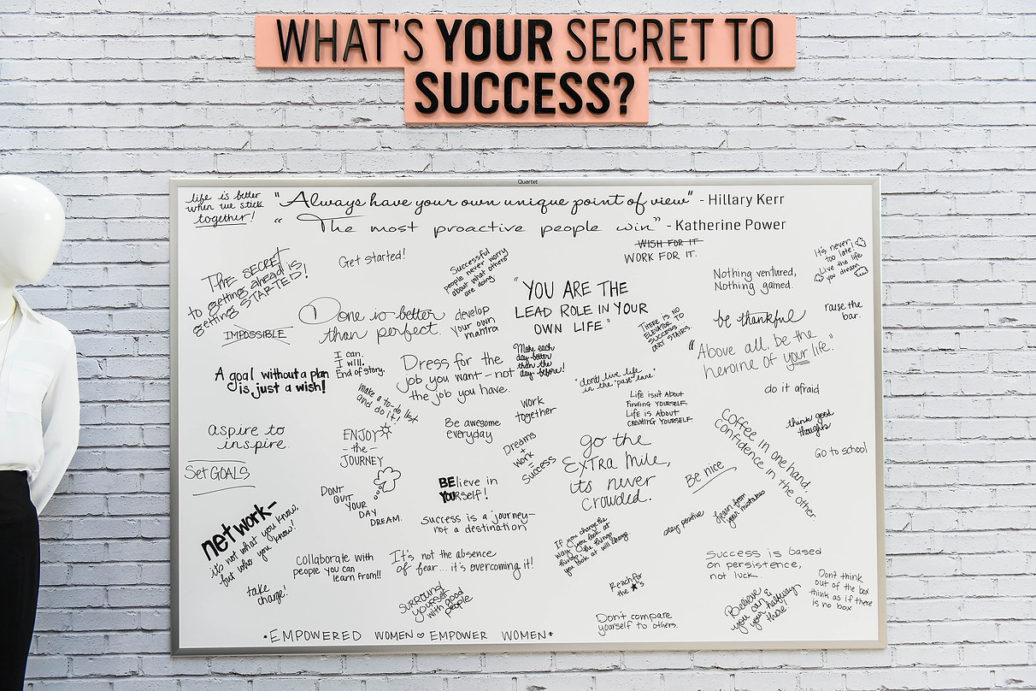 The panelists were a fantastic group of women that I already knew through the blogging community: Aika from Aika's Love Closet,  Jenn from Hello Rigby and Megan from Diary of This Girl Megan.  All of us have VERY different perspectives when it comes to Fashion which made the event that much more fun.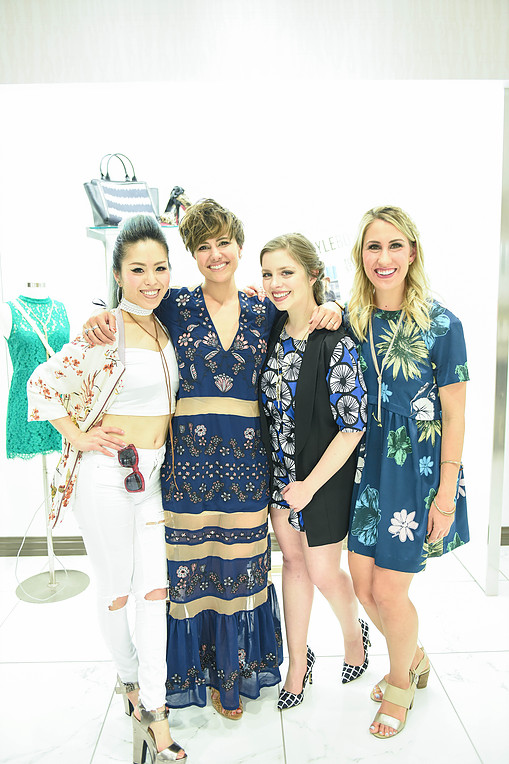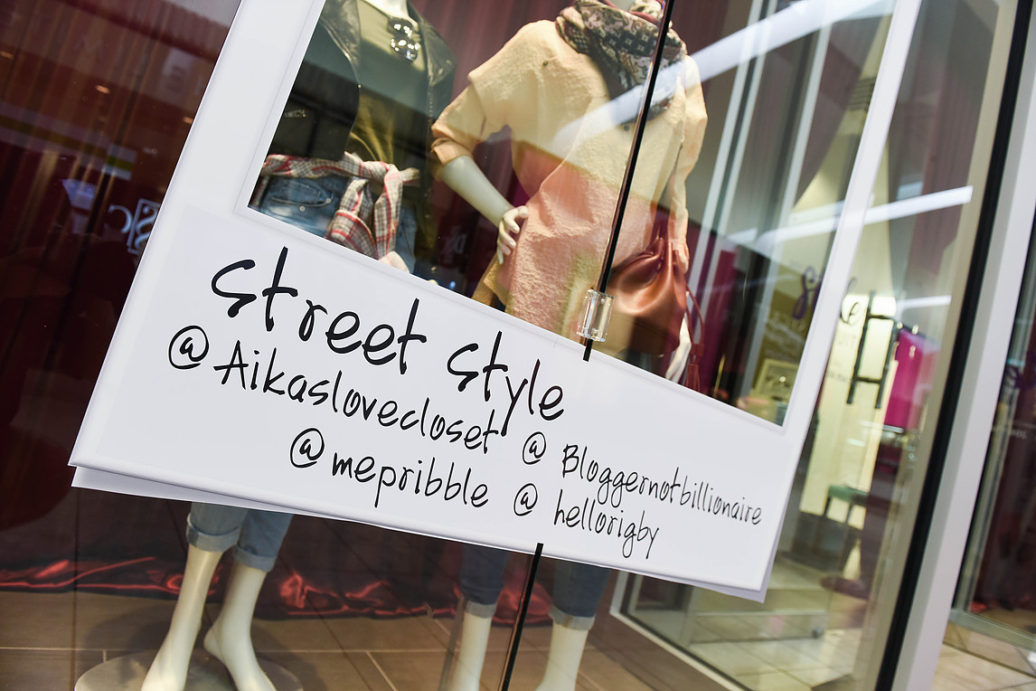 For the event we were tasked with styling 4 looks from 2 completely different retailers in order to show you what street style meant to us for day and evening. Check out what 'daytime' meant to me in the looks below.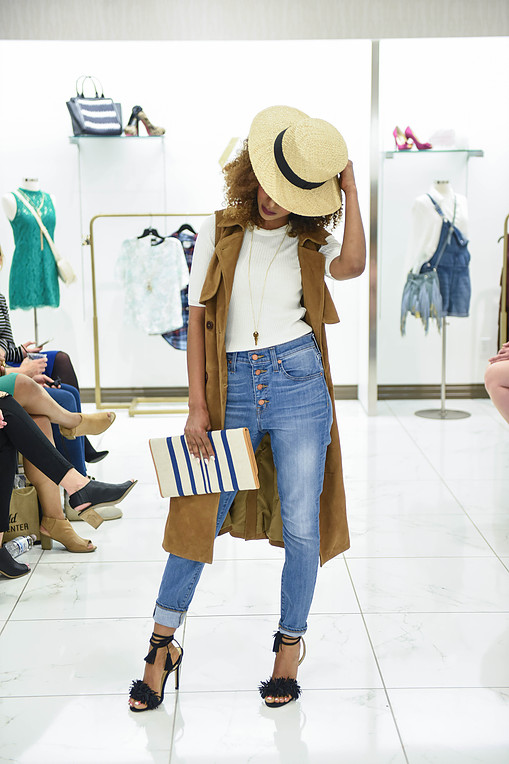 For this first look a chose a slightly more dressed up casual vibe that would be easy to wear from brunch out shopping and with a pair of flats anywhere you might need to go int the summertime. The entire look is from NORDSTROM at Southcenter mall and can be found there or you can shop the items online as well.
The hat was a simple boater that is super on-trend for the summertime; we all have closets bursting with hats but this is a great way to make the trend feel fresh and summer ready. Think Italy in the summertime, that is the vibe this hat gives you.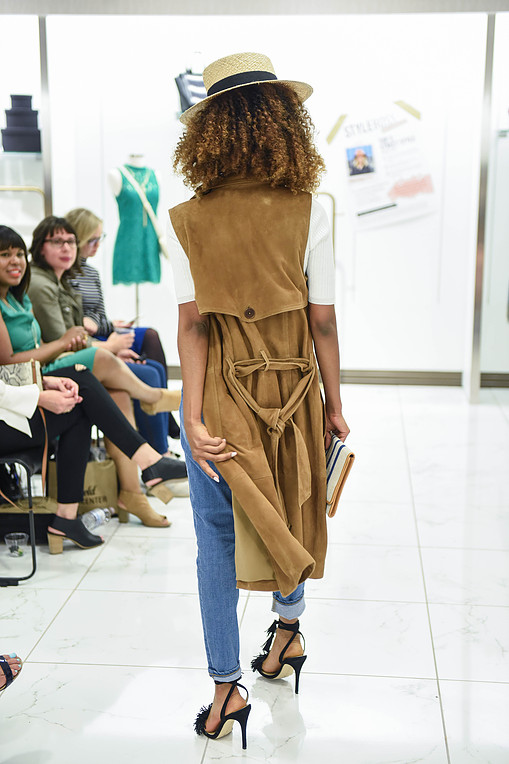 This Olivia Polermo X Chelsea 28 vest/dress is just LUCIOUS in all suede and a classic trench silhouette. While this is a bit more of an investment piece it is currently on sale (win) and is guaranteed to be something you will have in your closet for years to come.
Madewell hit a home run with these simple button fly skinnies. That simple detailing really jazzes up the overall look of the pant and makes them the perfect anything-but-basic basics. Nautical inspired accents finished out the look but the best accessory of all is the sass that our lovely models brought to each look. Loved it.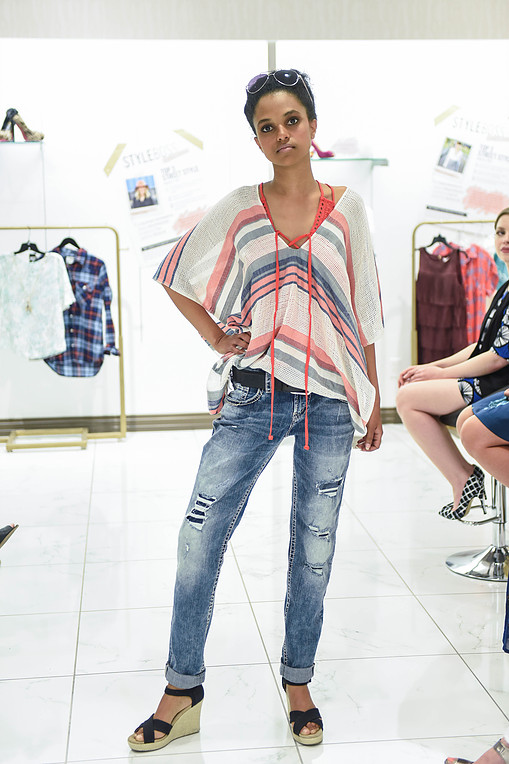 Up next was a casual day look from Maurice's, also at Westfield Southcenter. In case you haven't visited this store before it definitely has the casual boho vibe down pat and is very affordable.
The anchor for this look was this amazing poncho. In warm summery colors it would be just as easy over a bathing suit as it is with a pair of ripped boyfriend jeans. A fun peak of a laced up shirt underneath adds a pop of color and shows that you are layered up and ready for the sunshine.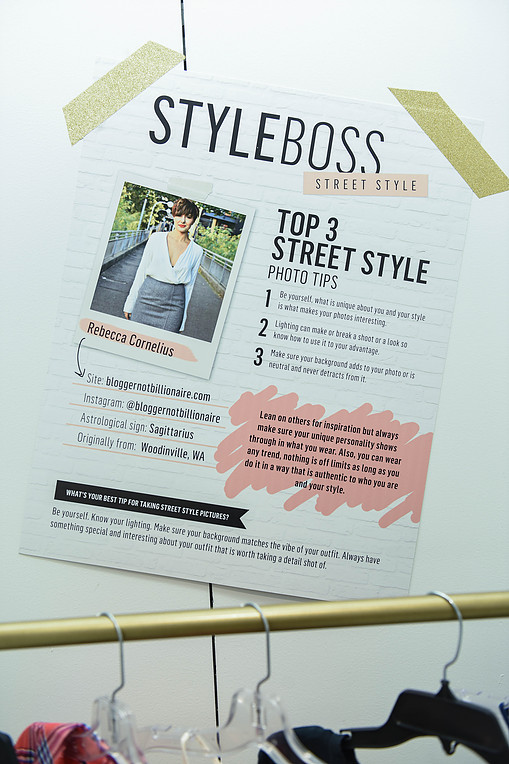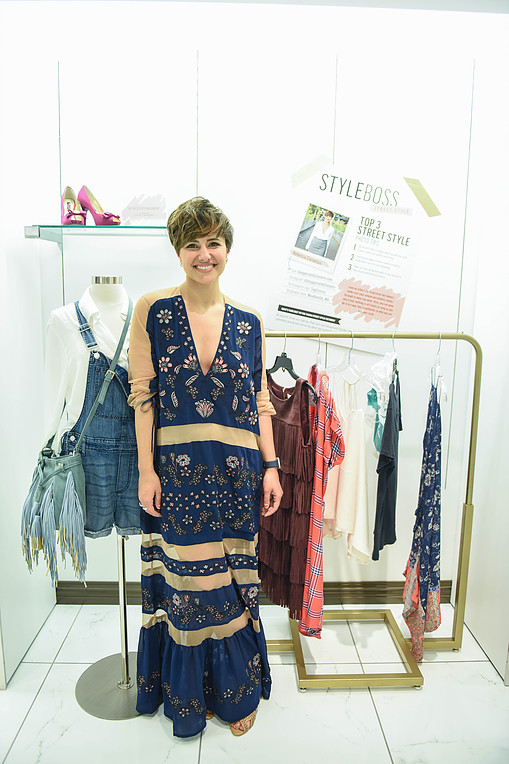 I couldn't have been more honored to be a part of such a great event and thank you to everyone who turned out to see it! If you missed it and are experiencing a series case of FOMO fear not, there is still one more session happening tomorrow! So head HERE, snag your ticket and experience the last installment of the Style Boss series at Westfield Southcenter mall, FAB IN 15! Thanks again for reading and I hope to see you the next time we have this much fun!
PS if you love  my dress you can find it here (also from Nordstrom)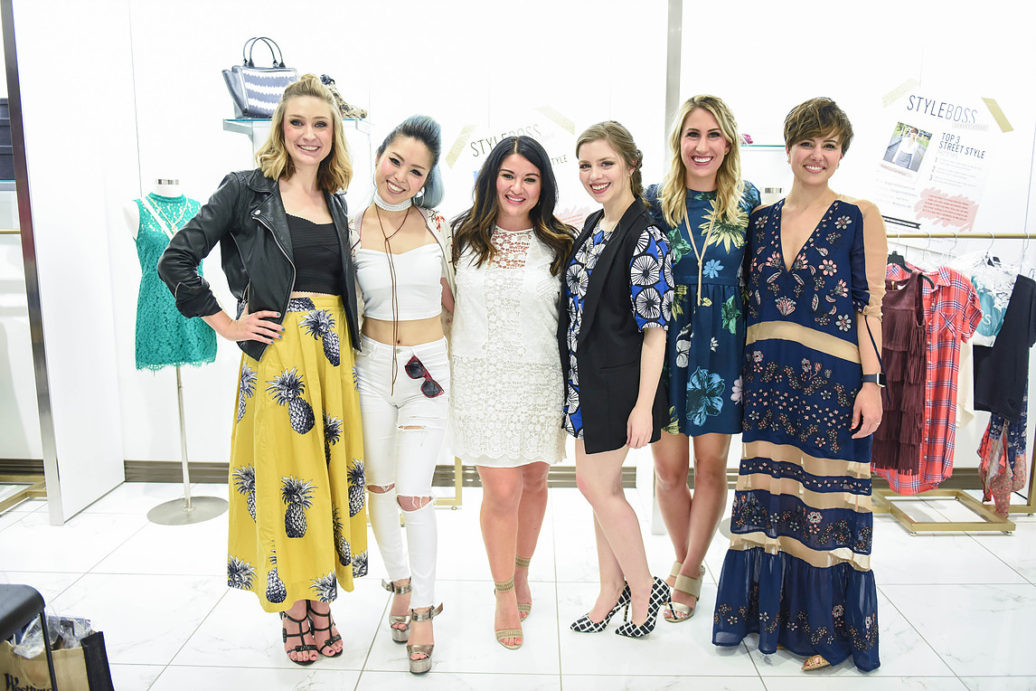 *All photos taken by Vivian Hsu Photography, all rights reserved.