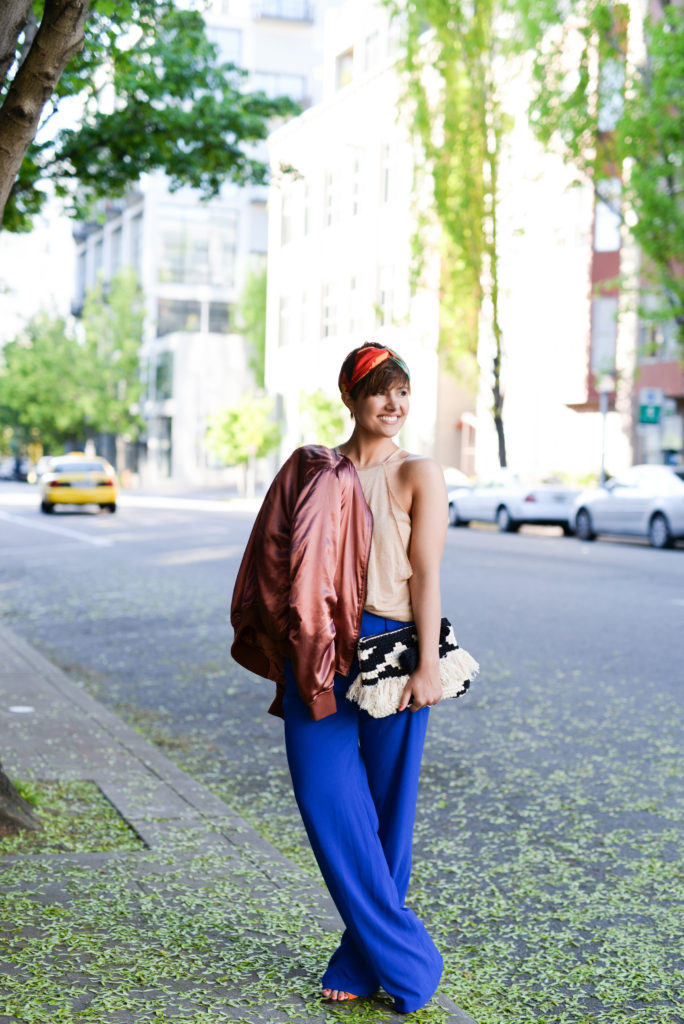 Ladies and gentleman, color has FINALLY landed!! Welcome to the season where you don't have to pick cobalt over chartreuse or mustard instead of burnt orange, the trend is COLOR in any way shape or form you choose to wear it.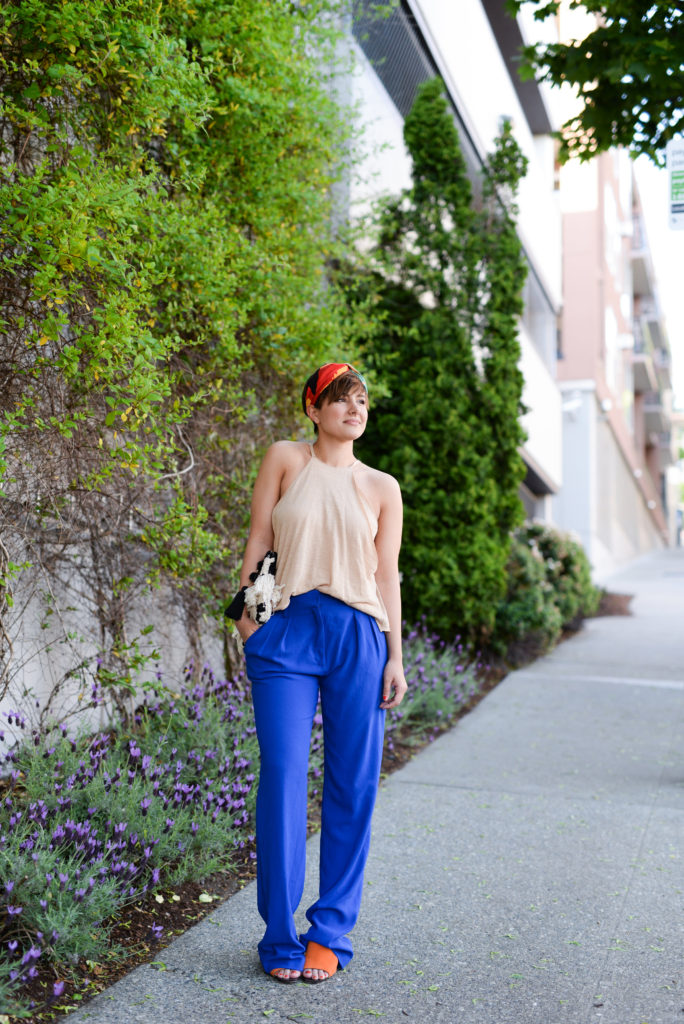 I have always been a wearer of color and from my experience people tend to fall into the always wearing color category or the opposite, all black and neutrals all of the time. As trends change and everything from a basic wide leg pant to a classic mule start appearing in these beautiful saturated shades it's hard for anyone to not want them in their wardrobe.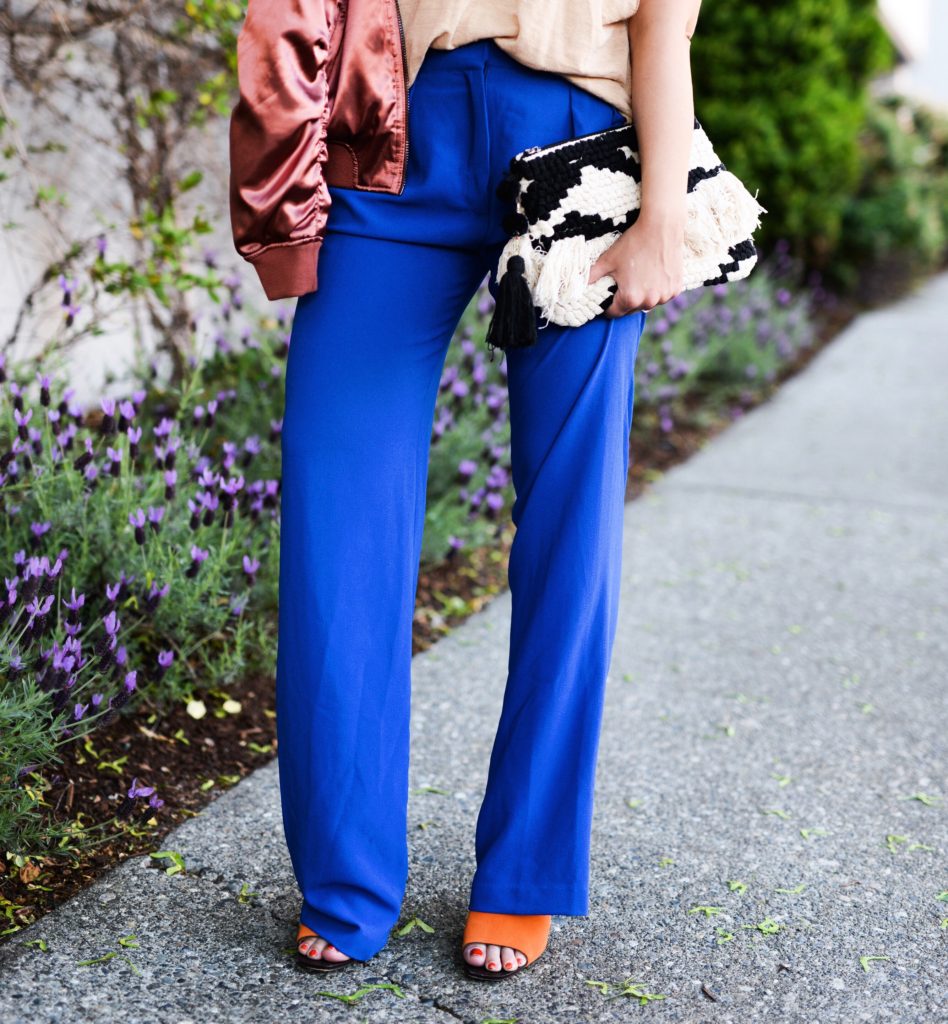 How do you wear these painter-palette hues? Why all together of course! Color blocking can take on a whole new meaning when you pair together different solid colored items. In this instance I first anchored the look with this fun and festive headwrap that was full of complementing and contrasting color. Then I selected different items that matched colors within the headband such as the cobalt trousers and the orange shoes. Taking inspiration from an item that already has a mix of colors is a great way to know ahead of time what will look good together. To tone down the outfit I chose a summery neutral top and topped it with a bomber that was a more subtle shade than the other items but still added a pop to the outfit.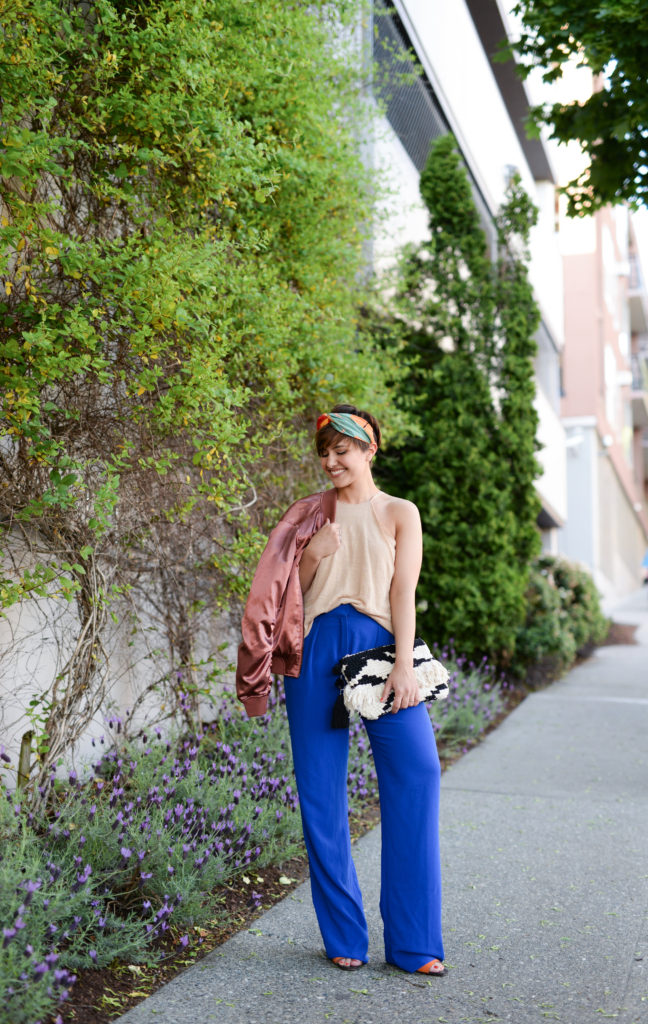 The easiest way to brighten up your day and your mood (in my opinion) is by wearing something bright and fun, especially if the weather is dismal. Just getting started with this whole color trend? Try finding a favorite item that you already feel comfortable with and simply buy it in a color versus your normal neutral, such as a pair of trousers or a basic bomber jacket. Still unsure? How about starting with a headwrap as a beginning pop of color? They are a big trend right now and are a great way to conceal a bad hair day while looking a bit more festive.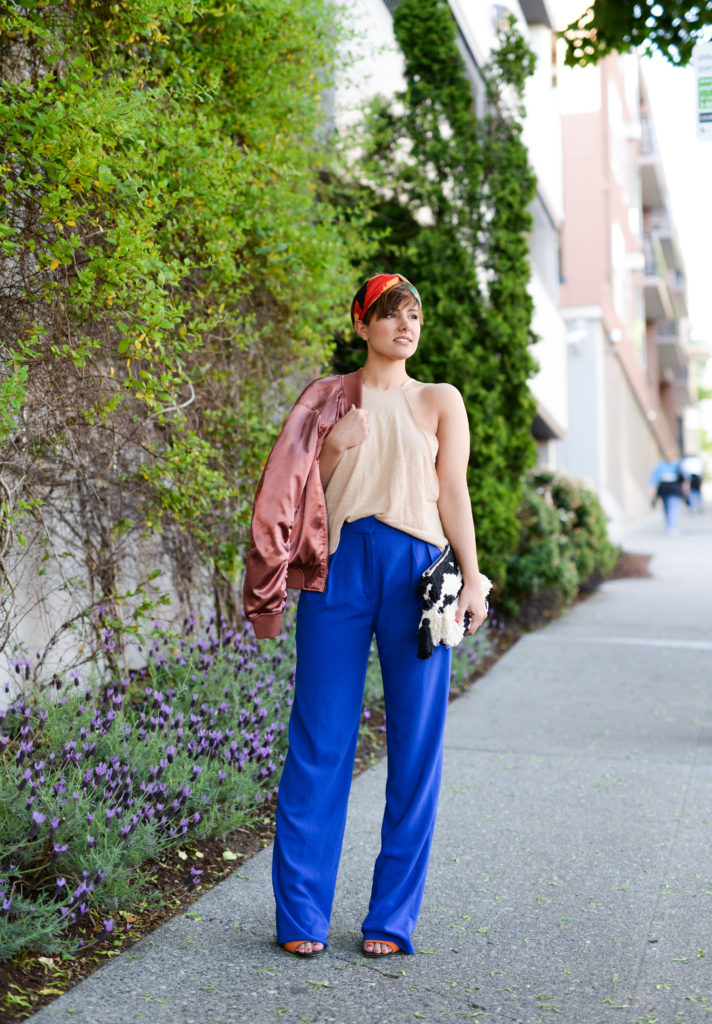 What's your favorite way to wear color in your outfit? Let me know in the comments below. Thanks for reading! -Rebecca