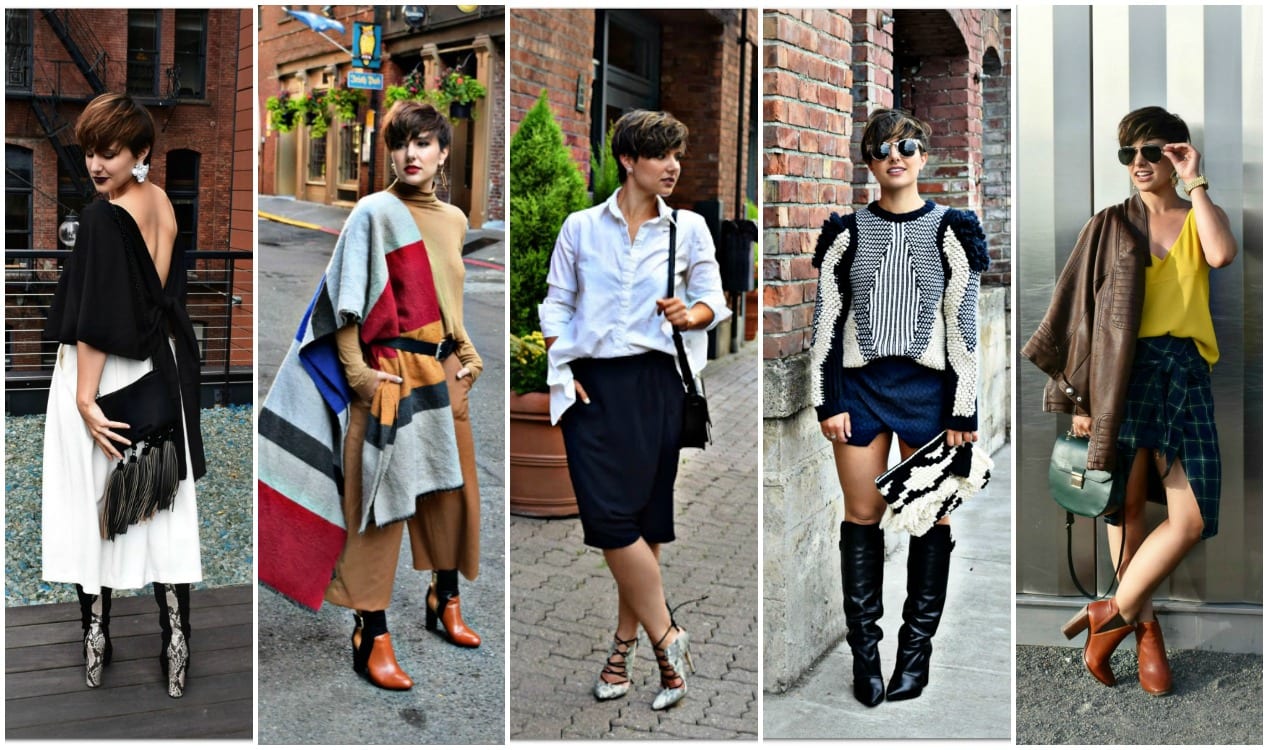 Happy New Year!!! Writing a 'best of the previous year' posts has to be one of my favorite things to do at the close of each year because it prompts me to go through every post I have done the entire year and revisit each look, what I was thinking during that time and what was going on in my life. Over the course of this year I cut off my hair, changed jobs twice, expanded my family through a joyful puppy named Chester and a rambunctious kitten named Francis. I had the love and support of my friends in family in both my work and personal life and I got to share all of this with all of your through my blog which took on an entirely new meaning and purpose for me in 2015. Keep reading and see the highlights and trends which were in my opinion, the Best of 2015.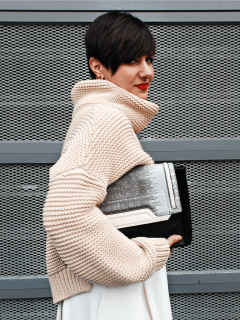 Let's start with the hair chop which happened in the first weeks of 2015. Nothing says ' I am coming into my own' quite like chopping off all of your hair and feeling GREAT about it. Seeing the changing color and shape of my haircut over the span of a year is highly entertaining as I honed in on the perfect cut and shape (courtesy of my fabulous hair stylist Julianna of course.)  See the full posthere: Chunky Knits and Short Hair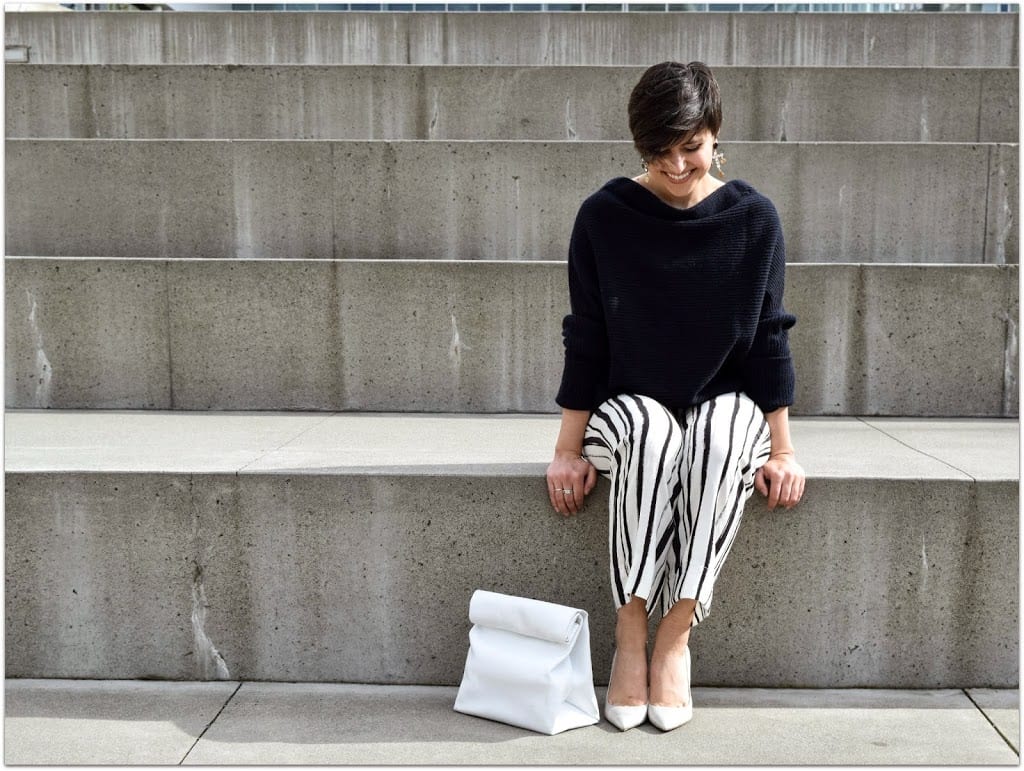 All of my Spring posts weren't really my favorites. There were glimmers, here and there of styling start to evolve and a bit more sophistication coming into play like in this post here: Vive La France, shown above. The knit cape was a constant staple carried over from the previous fall as it got used in new, interesting ways as shown below, from this post here: Americana.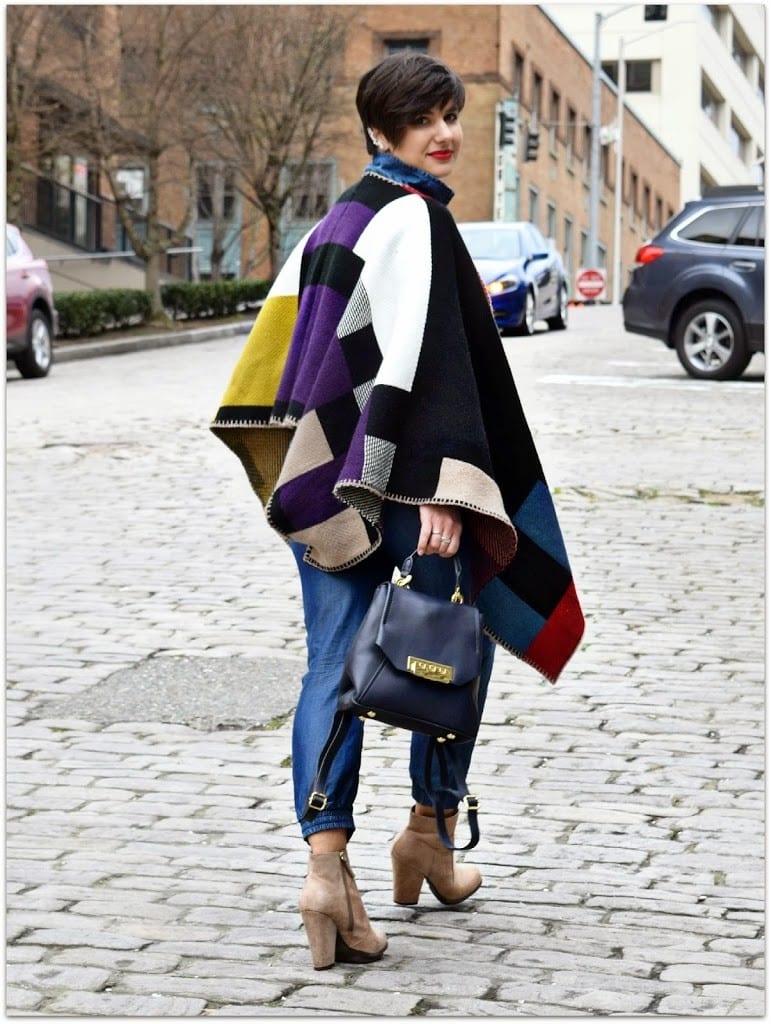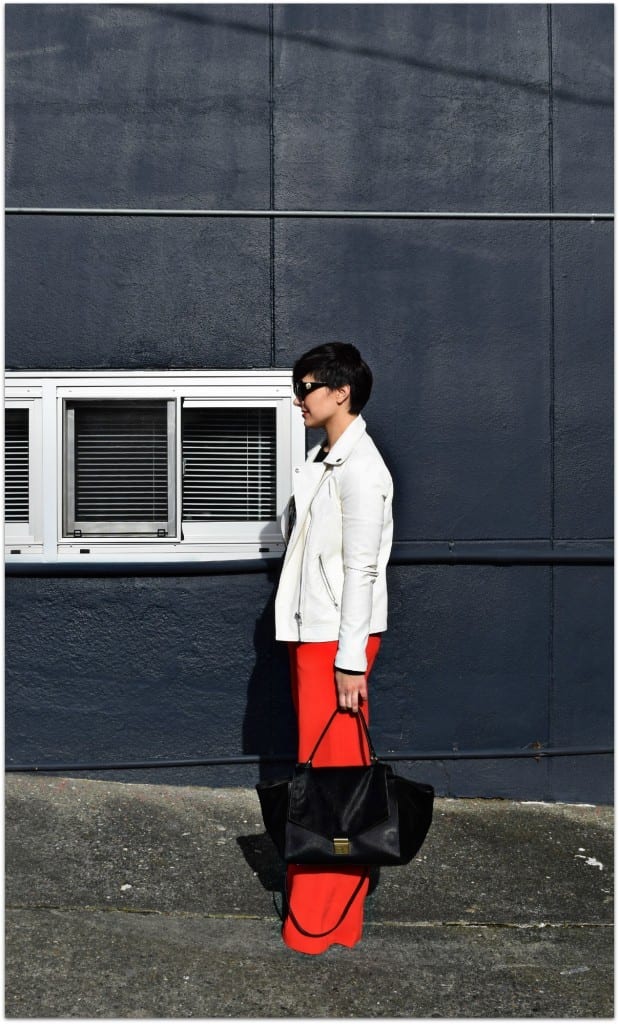 The above look was of course a favorite wearing some of my favorite items of all time (seen in many other posts throughout the year.) Find it here: Blue Walls and Red pants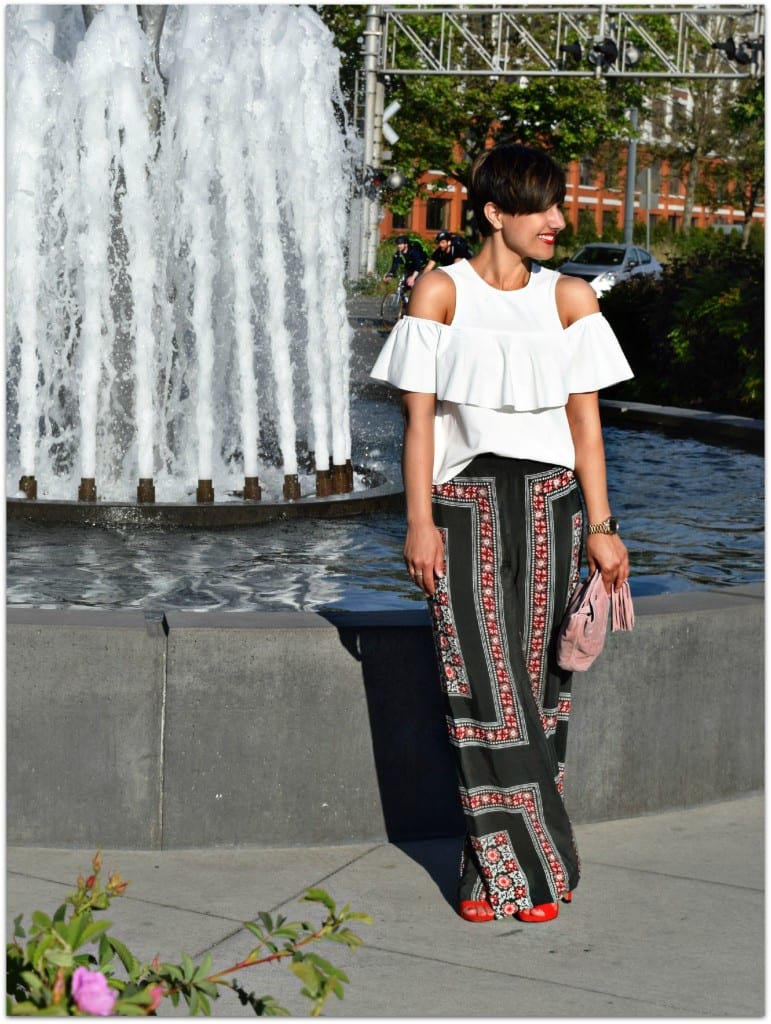 Summer started to kick things into gear as I focused on blogging more, wearing bolder pieces like in the post above found here: Inspired by the Street: Printed Pants or below found here: The Summer Staple: Knit Printed Shorts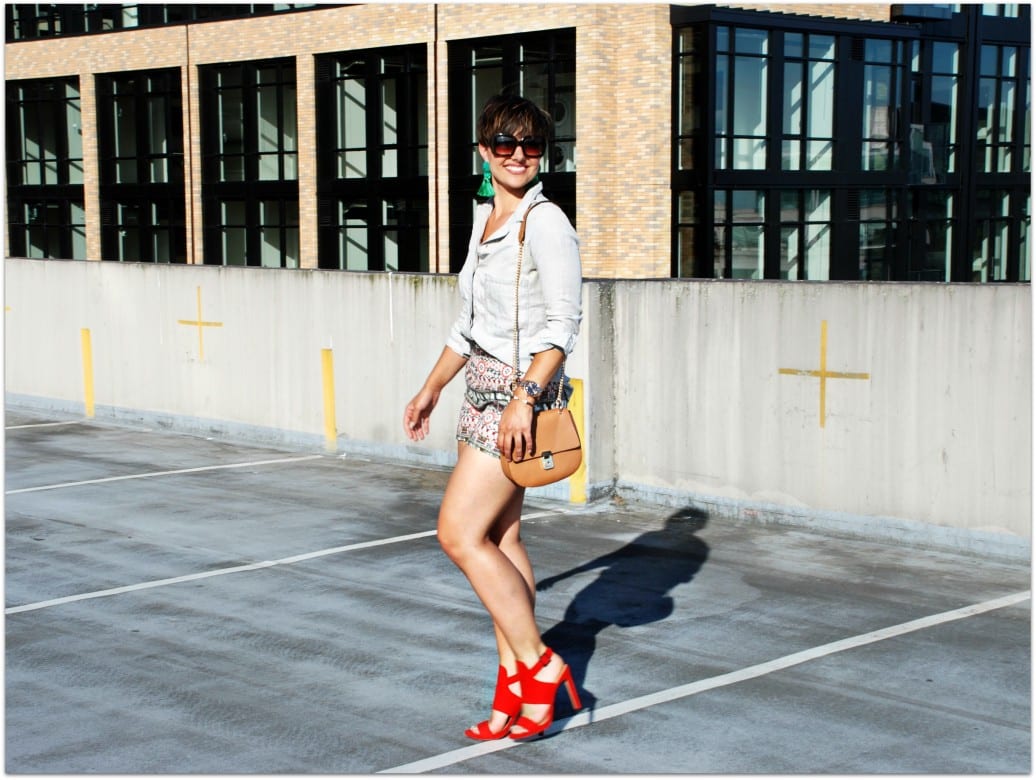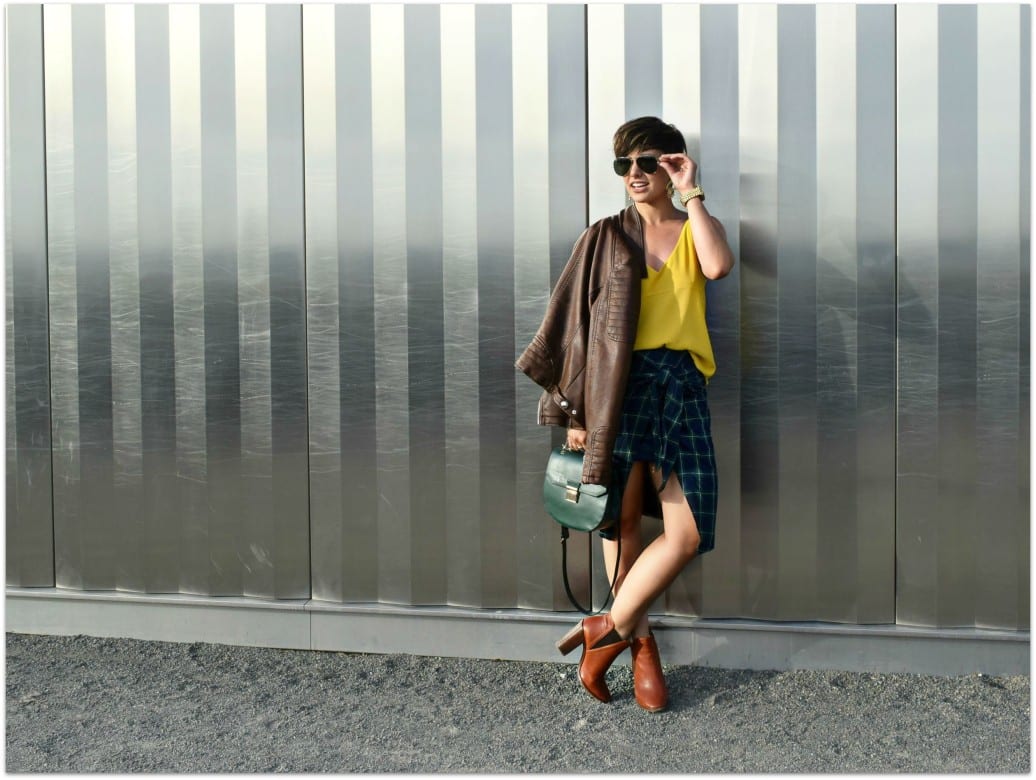 As the seasons changed layering became a favorite as strong colors stayed fully part of the theme of the year. I particularly loved the unusual shape of the skirt shown above as well as that fabulous silver wall. Post: Fall Ready: The Wrap Tie Pencil Skirt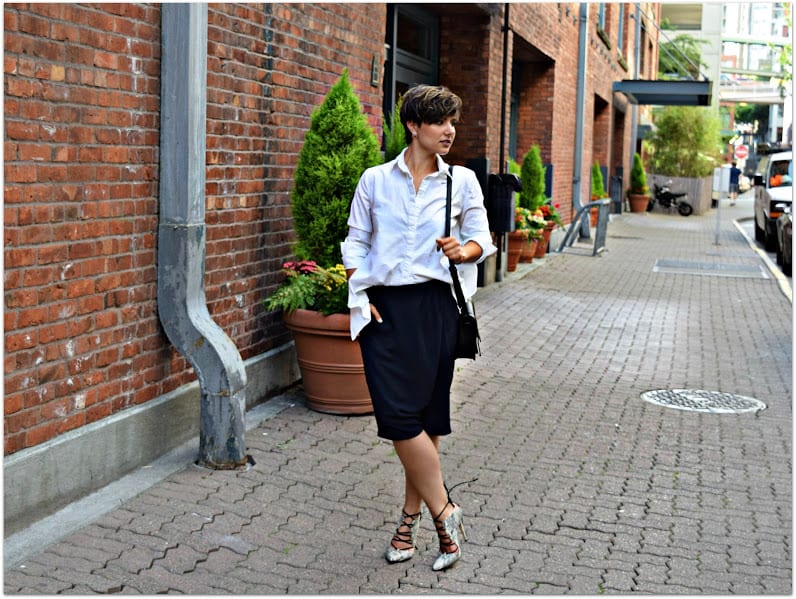 My absolute favorite post of the entire year came during our unseasonably warm fall in the shape of a gorgeous blouse paired with a pair of long shorts. A simple look yet comprised of two non-traditional interpretations of very classic pieces. Find the post here: Simple.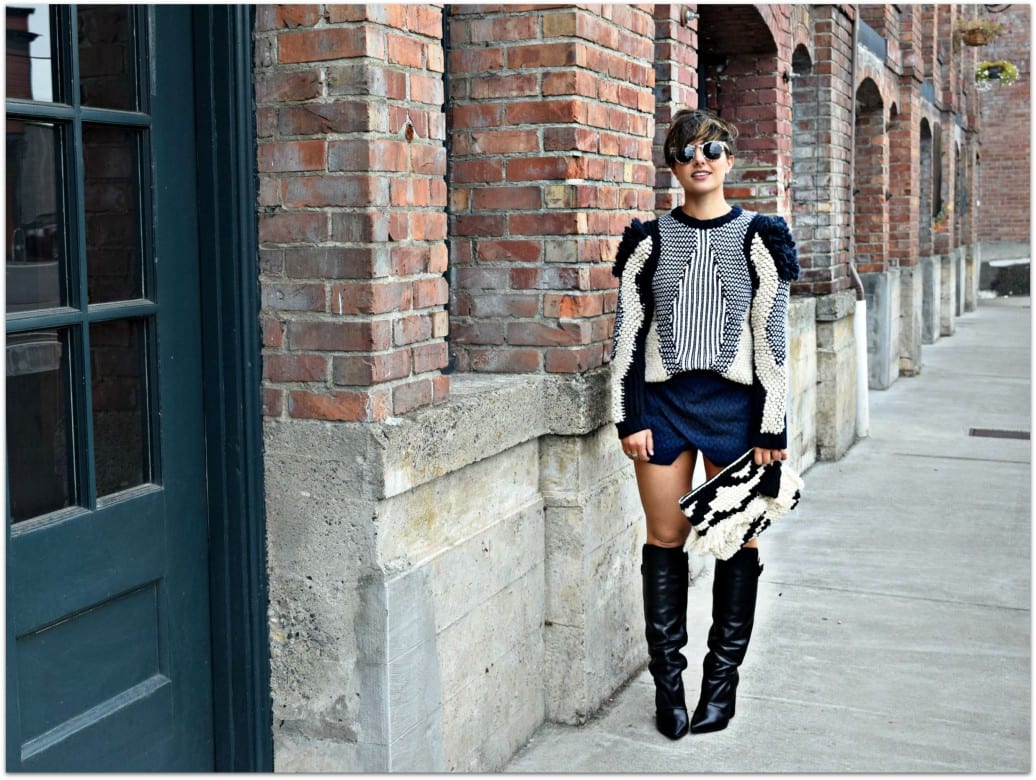 September was by far a knockout month and inspired by Fashion week I started branching out more with some edgier looks that I was pleasantly surprised to find were very well received. This is my second favorite look of the year and the post can be found here: My Fashion Week Sweater.  I also developed a deep love for the brick wall background, as you can see throughout the rest of the fall/winter months, and this nautical, french inspired look also caught my eye: here: Le Garcon.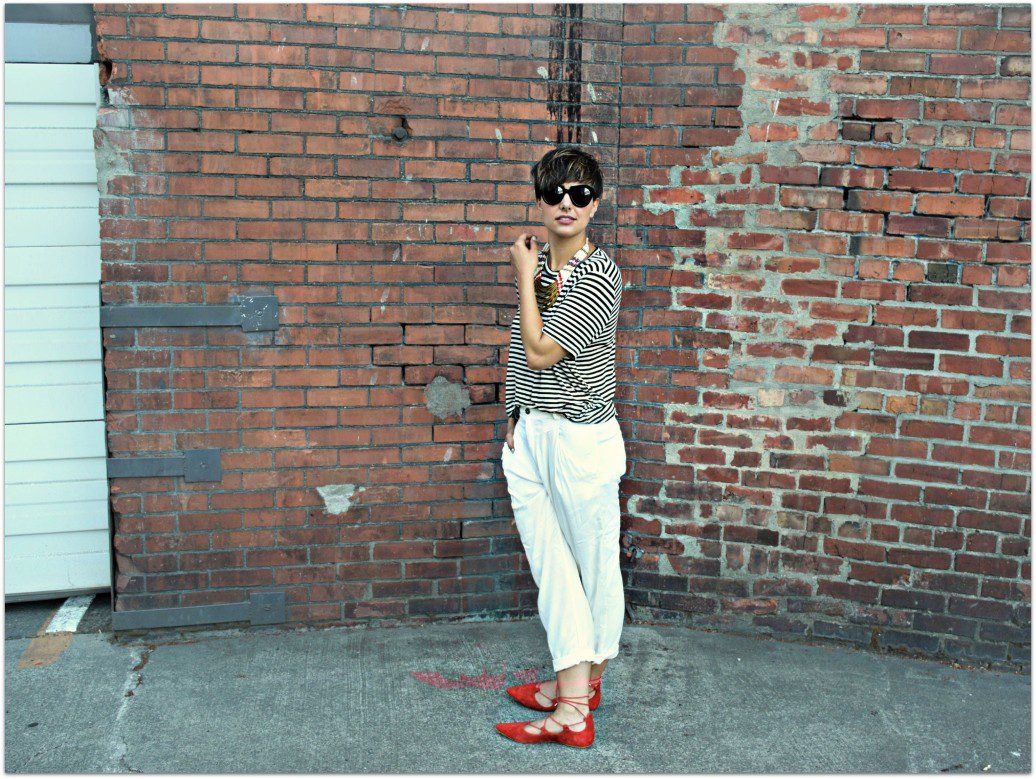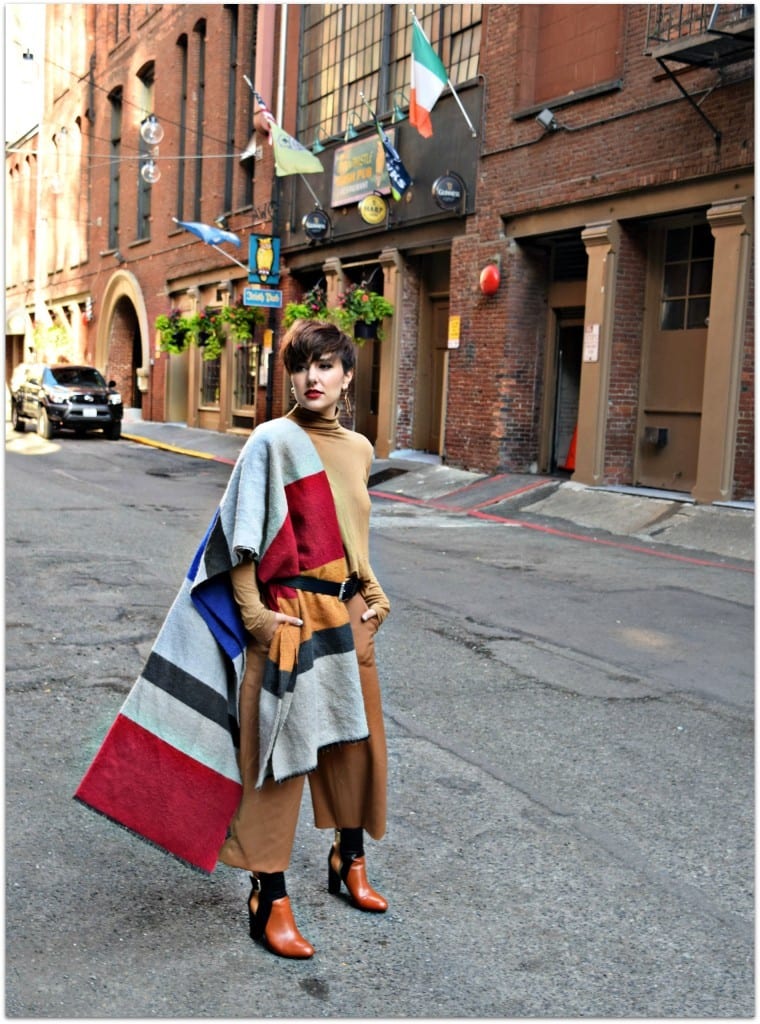 October was another fun month with whimsical outfits that felt oh so very Blogger Not Billionaire. By that I mean they were unique, very street style oriented and clearly something that wouldn't be commonplace here in Seattle. These two looks were definitely favorites of mine and my readers and I absolutely love the palette that dominated both Fall and the look above found here: Another Way to Wear Your Scarf: The 1/2 Cape. Below I layered a dress under a skirt for a runway inspired look that can be found here: Make Your Own Altuzarra Dress.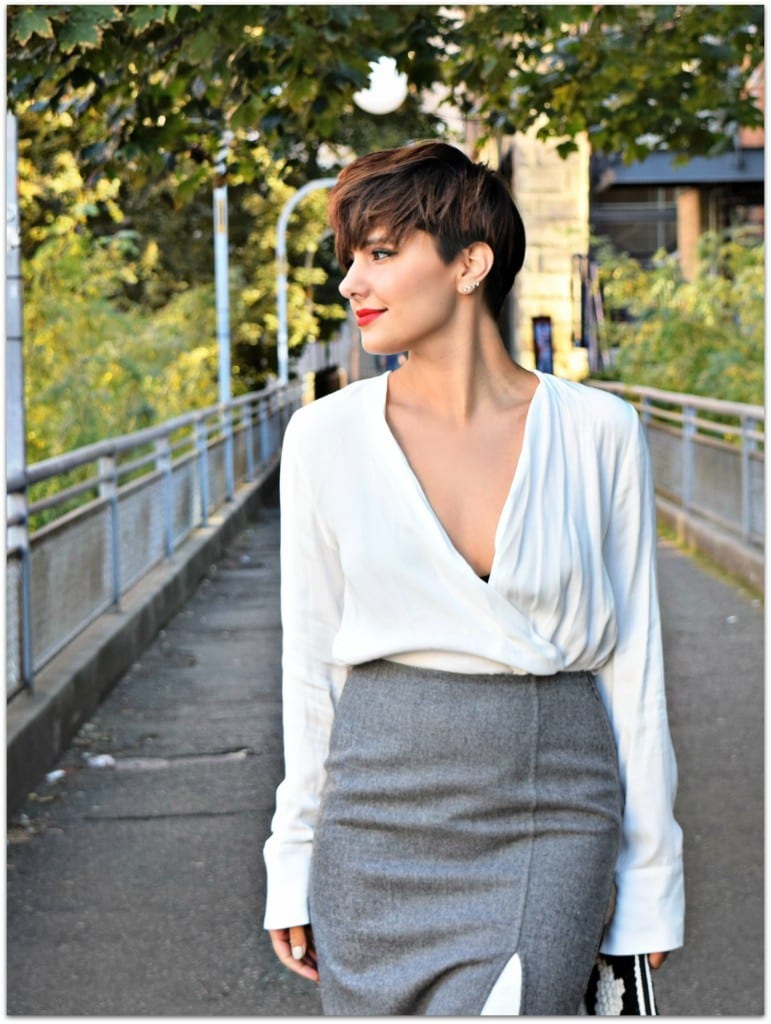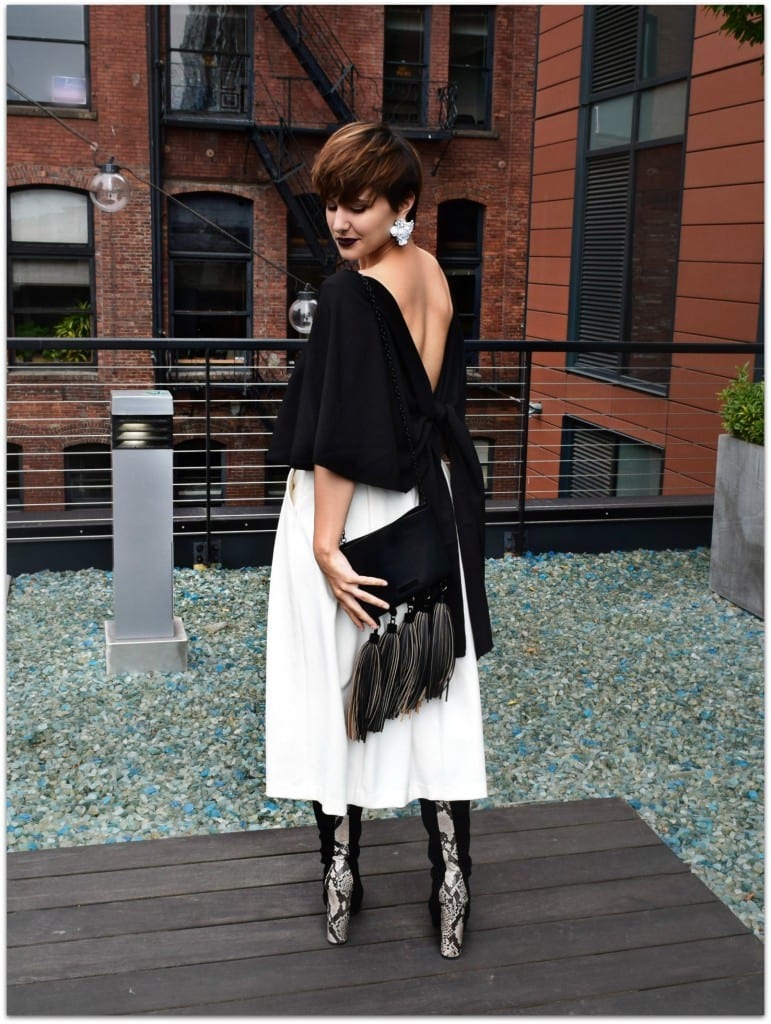 Bold lip colors also dominated all of my winter looks like the one above which just happened to coincide nicely with Halloween. Although when you dress for yourself without a care for anyone else's opinions every day is a day to wear something incredible and eye catching. Find the post here: A Whole Lot of Drama: The Perfect Dark Lip Color.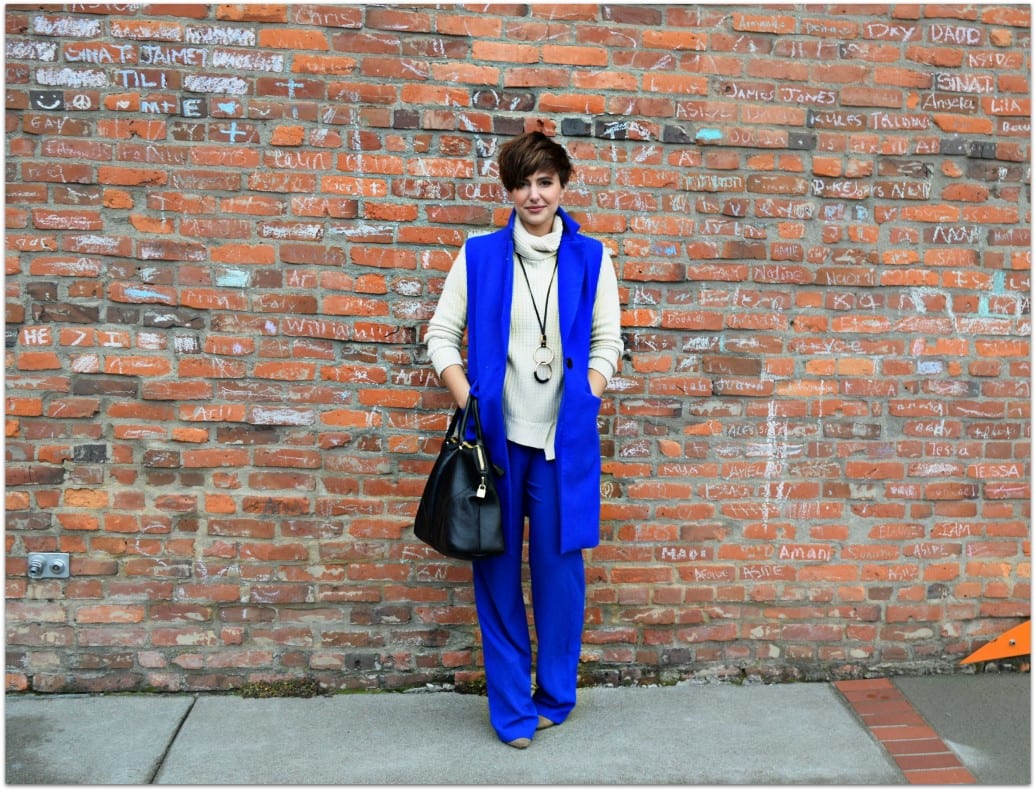 The end of the year was all about bold colors and monochromatic looks. Perhaps I am partial to these looks because of their recency or perhaps it is because I love a great statement look. Is an all red or all blue look the norm on the street these days? No, but it sure makes you feel like a million dollars (or more.) The look above can be found here: How to Wear a Long Vest in the Winter, and the red look below lived here: ALL RED: Just in Time for the Holidays.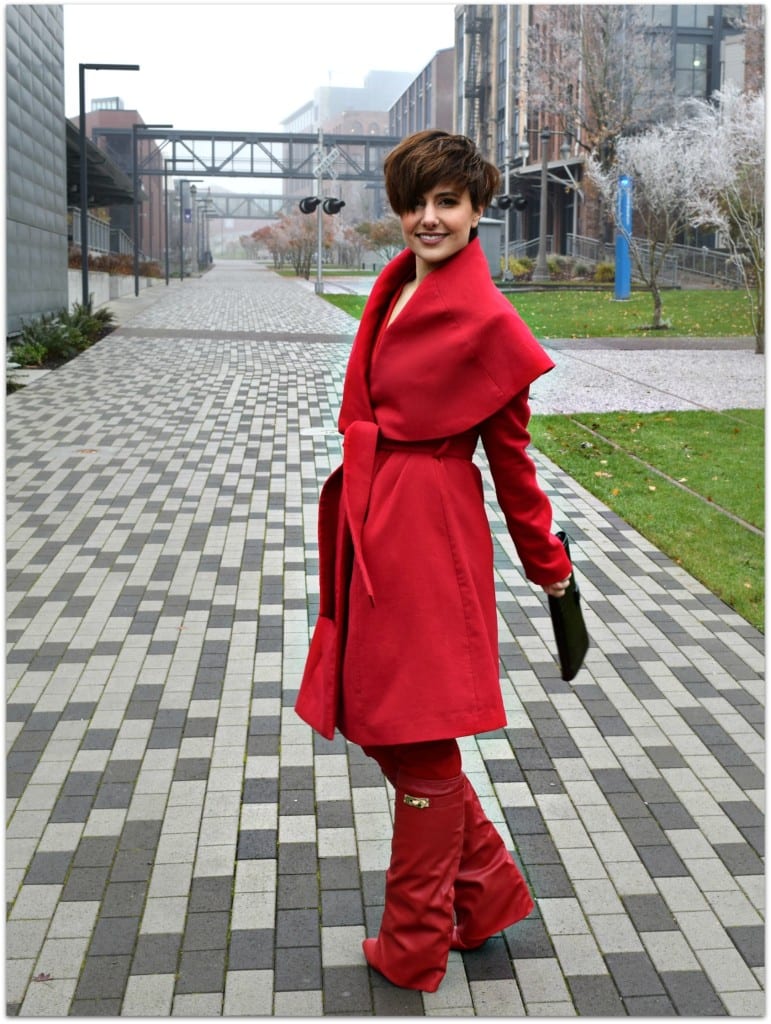 This year was all about fully embodying who I am, what my aspirations are and similarly my style. Thank you so much for following along this journey with me, I honestly loved writing each and every post and can't wait for the new year and all of the great content I will get to create and share in the future. Which was your favorite look of the year? Let me know in the comments below and thank you so much for reading!!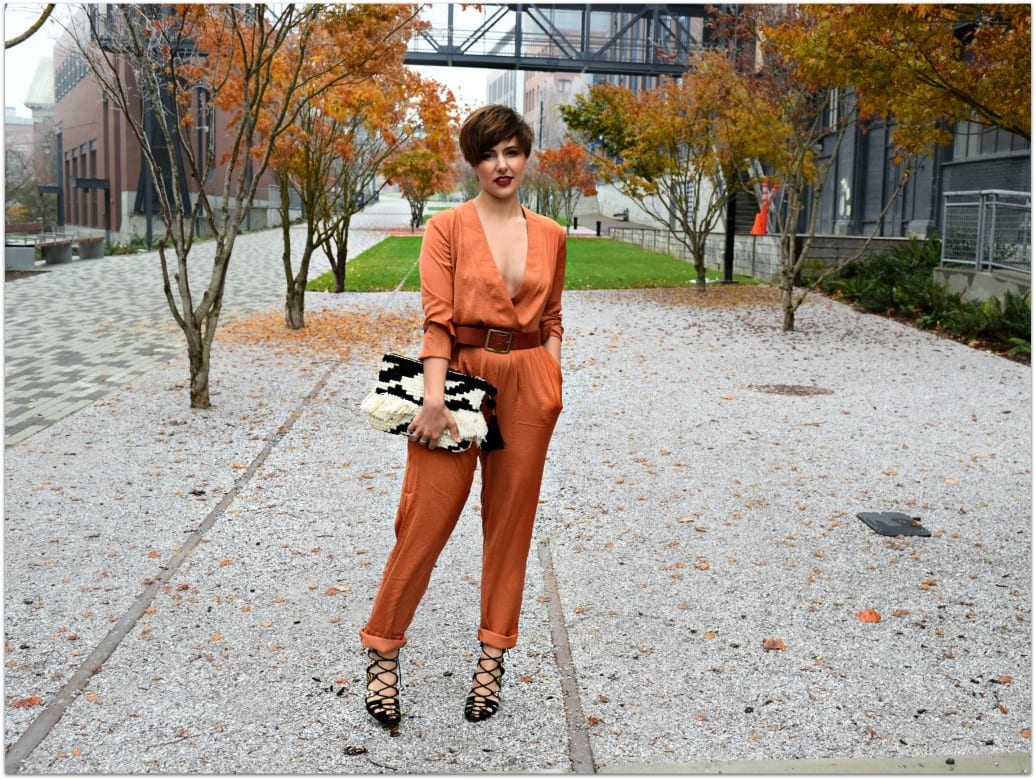 Happy New Year- Love, Rebecca