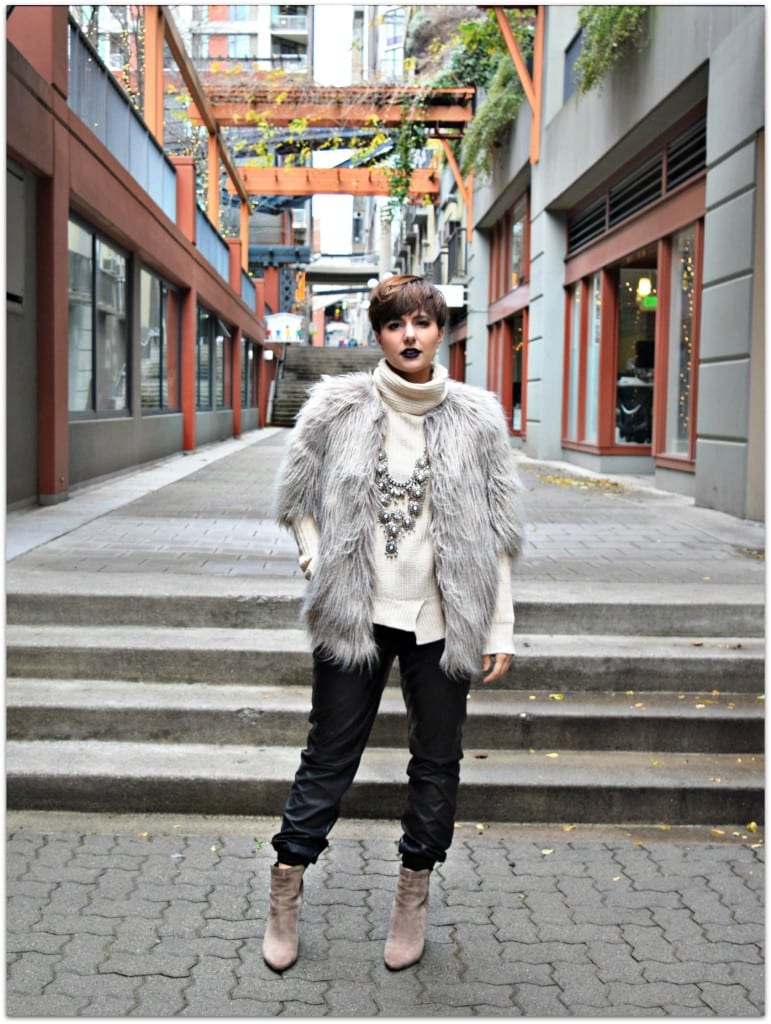 The holidays may be coming to a close but in most parts of the country the winter weather is just beginning to rear its El Niño influenced head. Here in Seattle we are feeling the final appearance of winter very acutely with temperatures around freezing throughout the day and remember we are weather wimps so this is very hard on us. The problem then arises that we still want to be social, look fancy and put together yet we also don't want to freeze our butts off so creative solutions must be found. Today's look is all about finding that balance: a fashionable look that suits the elements and isn't simply your duster overcoat kept on throughout the evening.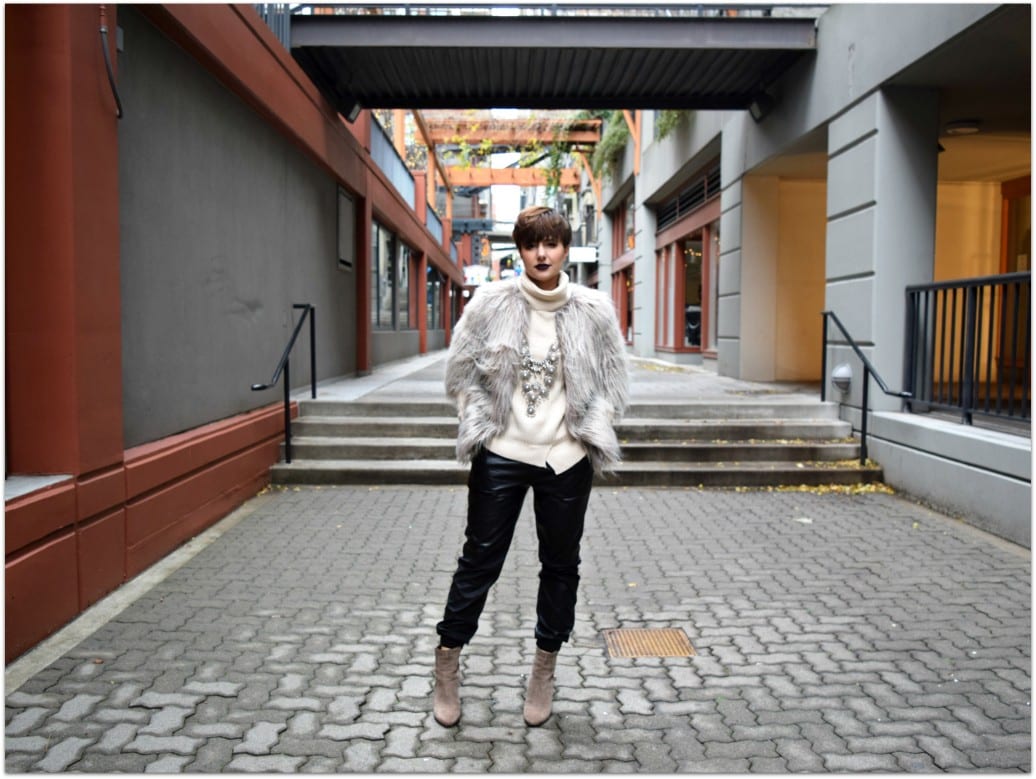 Here's my solution: start with an evening look you want to wear, say a dressy jogger, a tank and a cute jacket. Next swap in for some warmer options like a leather jogger, dressy yet keeps in a bit more warmth, and a faux fur coat, also Evening appropriate but also warm. Next swap out your basics for weather appropriate pieces: a tank becomes a turtleneck, your heels become ankle boot. In today's example I felt like the sweater definitely dressed down the outfit a lot but I really wanted a thick chunky warm layer and this one fit the bill. To balance that out added my favorite statement necklace which I extended to be a pendant length in order to make it fit better with the overall look. Lastly a seasonally fitting vampy lip in Instigator from MAC sealed the deal making this winter look ready for a night out on the town.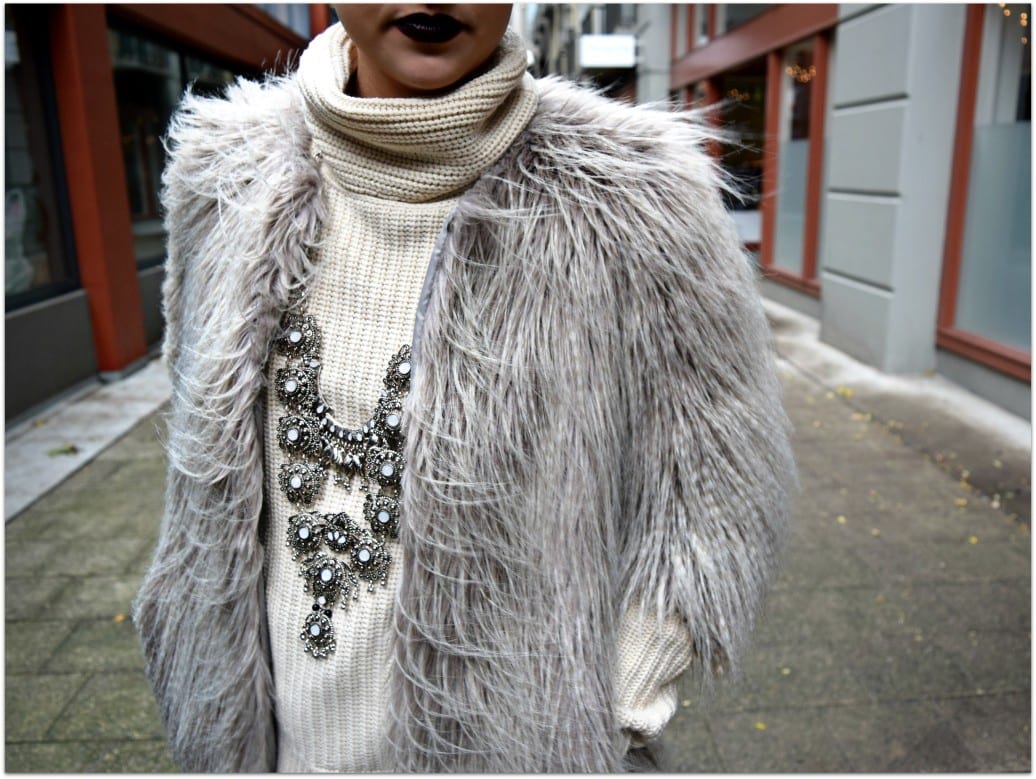 Sure you can always wear your normal outfit with a giant coat over it in this weather but where's the fun in that? Leather and (faux) fur are both seasonally appropriate in the winter months and they help retain heat so make them your go-to items this winter and stay chic yet toasty.
Happy New Year everyone and thanks for reading! Cheers! -Rebecca