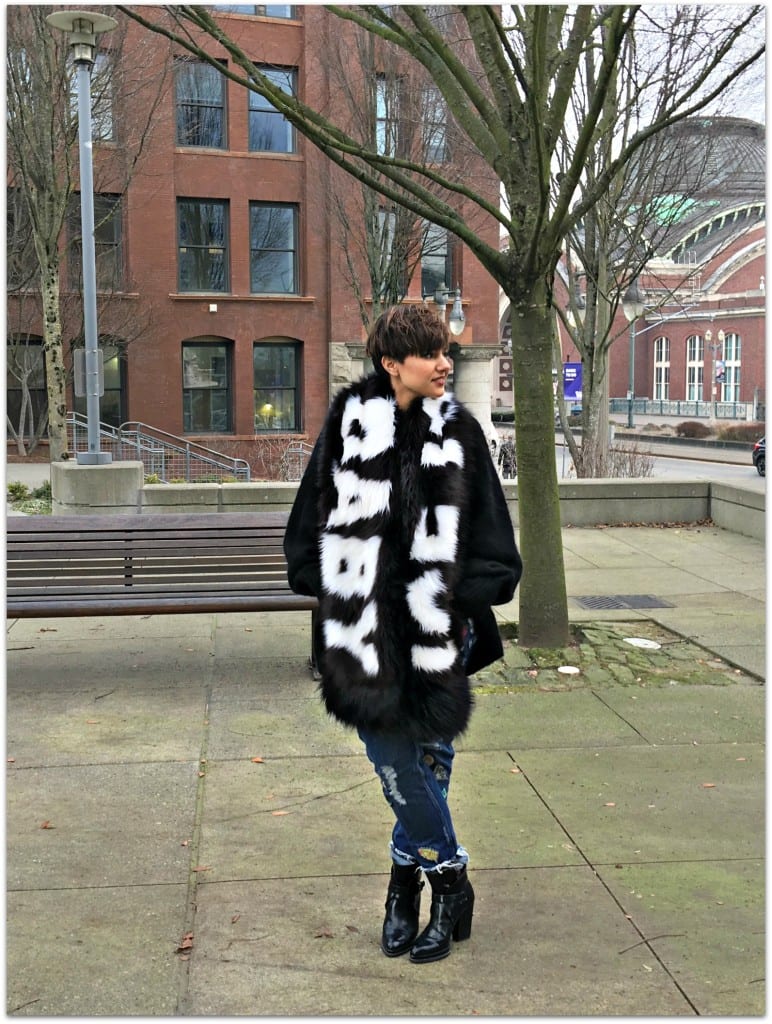 2016 is all about individuality, or so says this month's issue of Vogue. Perhaps the plethora of incompatible trends running rampant on both Spring and Fall of 2016's runways lead them to this conclusion or maybe the very presence of so many popular styles at one time is evidence that the individual persona is dominating the fashion scene. Either way it sounds like a recipe for a whole lot of fun and fashion experimentation so bear with me as I too embrace this non-proscriptive style advice and try a little bit of all the trends.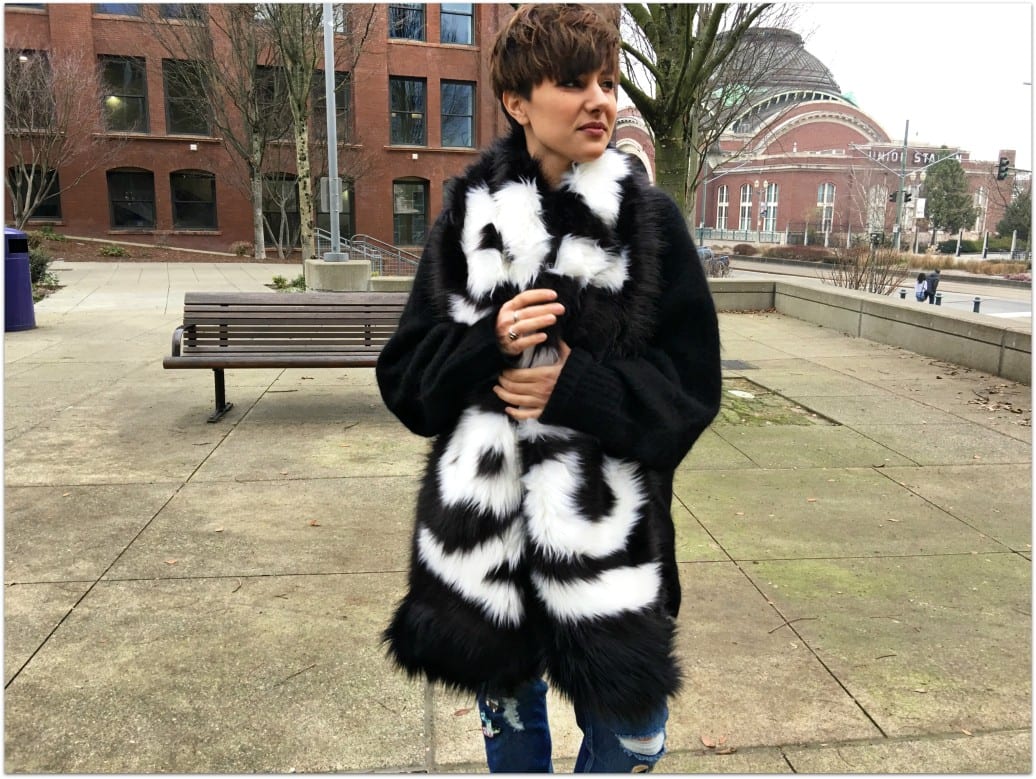 It is freezing (literally) in Seattle these days so a post-Christmas purchase of a tongue and check oversized fur scarf suddenly became a practical one rather than the frivolous option it was intended to be. This pop art style of accessories seems to be taking off alongside the patchwork fur trend as well as the migration to colorful instead of natural faux fur options. I love faux fur as a way of staying warm in the winter and why not have a bit of fun with it if you are going to be wearing it? Thus the rational for the 90's inspired 'Ice Ice Baby' scarf from River Island, and yes, Vanilla Ice's addicting theme does play in my head when I walk down the street wearing it.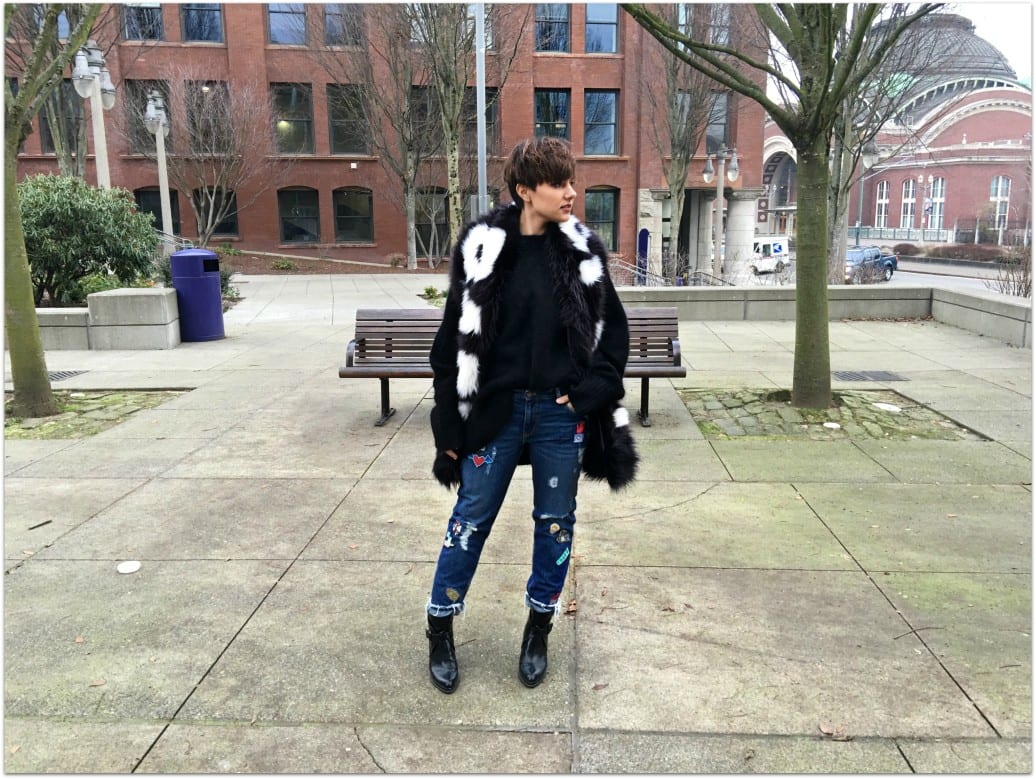 Now let's talk about patches on denim, handbags and everything in between. I love the idea of buying your own and ironing them on but why go through the hassle when so many designers (and Zara) artfully do it for you? The patchwork and patched trend was relatively new in 2015 and I have no doubt it will only gain momentum in 2016. Other than Zara I had I hard time finding a good non-designer version of these so if you are eager to hop on board this trend wagon with me perhaps a trip to the fabric store and the semi-reconstruction of an old favorite pair of jeans is in order. If you aren't that keen on putting in that kind of time, give it a few months and high street/mid range options will start appearing everywhere. 
Trying new things sartorially is always a challenge as we push ourselves outside of our comfort zone but it also can help us better hone in on how best to express ourselves to the world through our style. Both the scarf and jeans from today's look are very new to my closet yet I felt so incredibly comfortable in both of them and will likely have them both on repeat as often as possible and as weather and work settings allow. I hope you will join me this year as I continue to explore my fashion identity and as I share that journey with you all. Comments and questions are always welcome, I love hearing your thoughts on each post.
Happy New Year and thank you for reading. -Rebecca