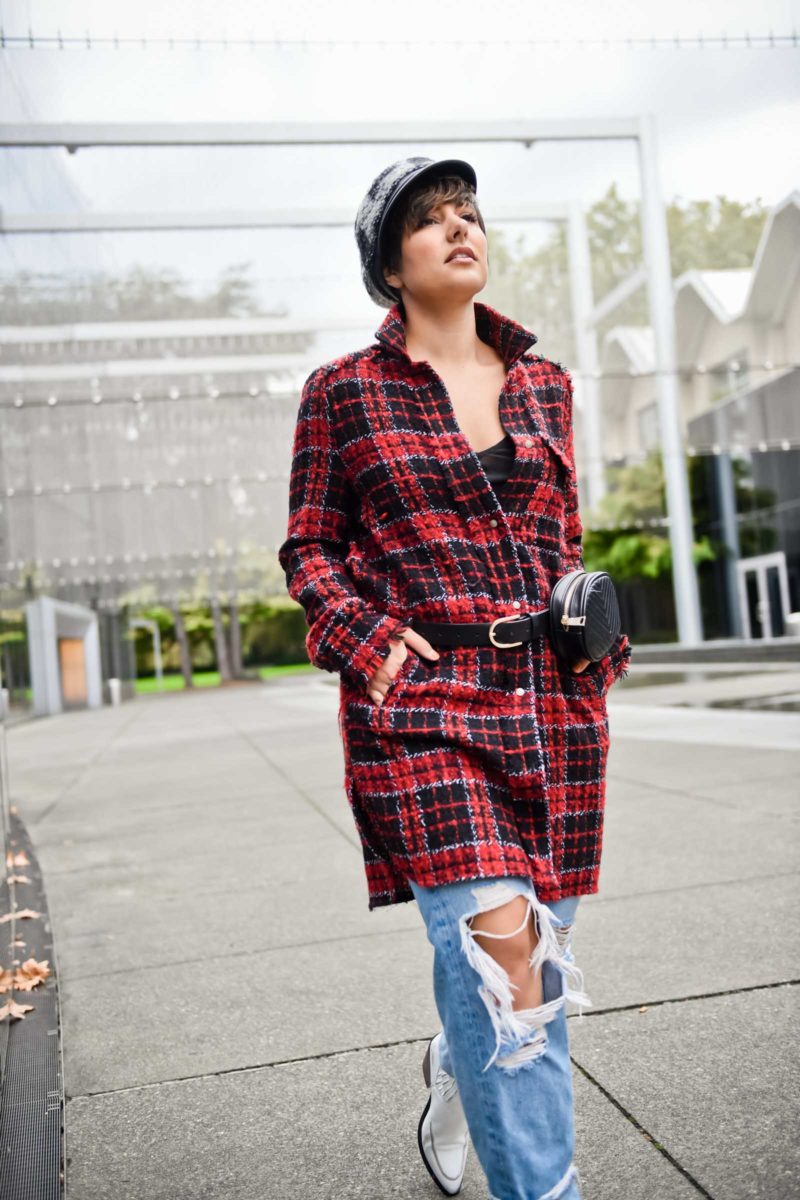 It's that time of year, the trees are getting trimmed, we are all checking the clouds for a certain white precipitation and holiday music is being played everywhere you go. Yup, it's the holiday season. Dressing for holiday parties seems like it should be easy, throw on something covered in sequins and you are good to go. If your holiday festivities are more casual you might struggle a bit more with a 'festive' look. Which is why I would like to present one of my favorite fabrics for a not-too-festive holiday look: tweed.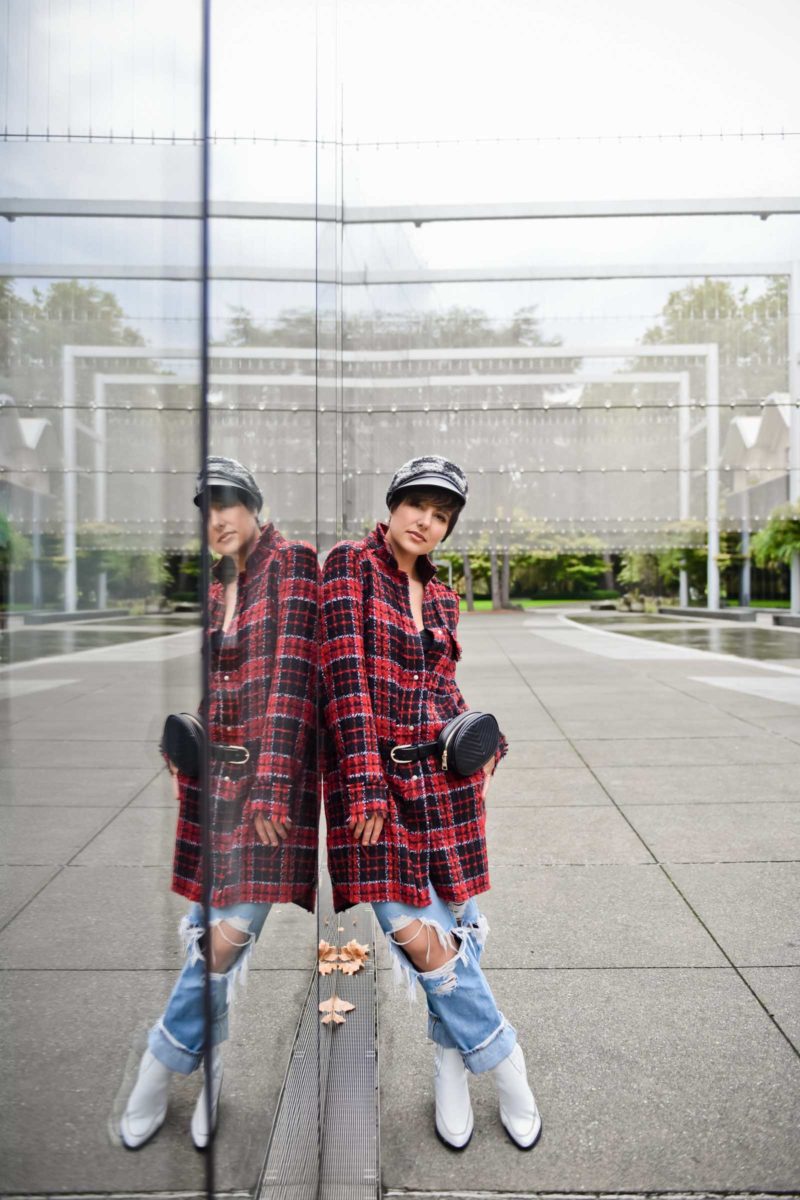 Like most fashionistas when I think tweed I think of Chanel. There is something luxurious about the fabric but it also can be worn in casual styles like today' shirt dress. You also tend to find tweed pieces in a combination of the following colors, white, red and black which can lend itself to being very festive.
Tweed can also be incredibly dressed up, just think of the connotation of a matching tweed suit. To tone down this look and make it truly casual I added my favorite ripped jeans from agolde. A belt bag and western style boots make this look about as 2018 as you can get. Lastly a newsboy cap plays into your early '90s Chanel vibes and voila, a casual yet festive look.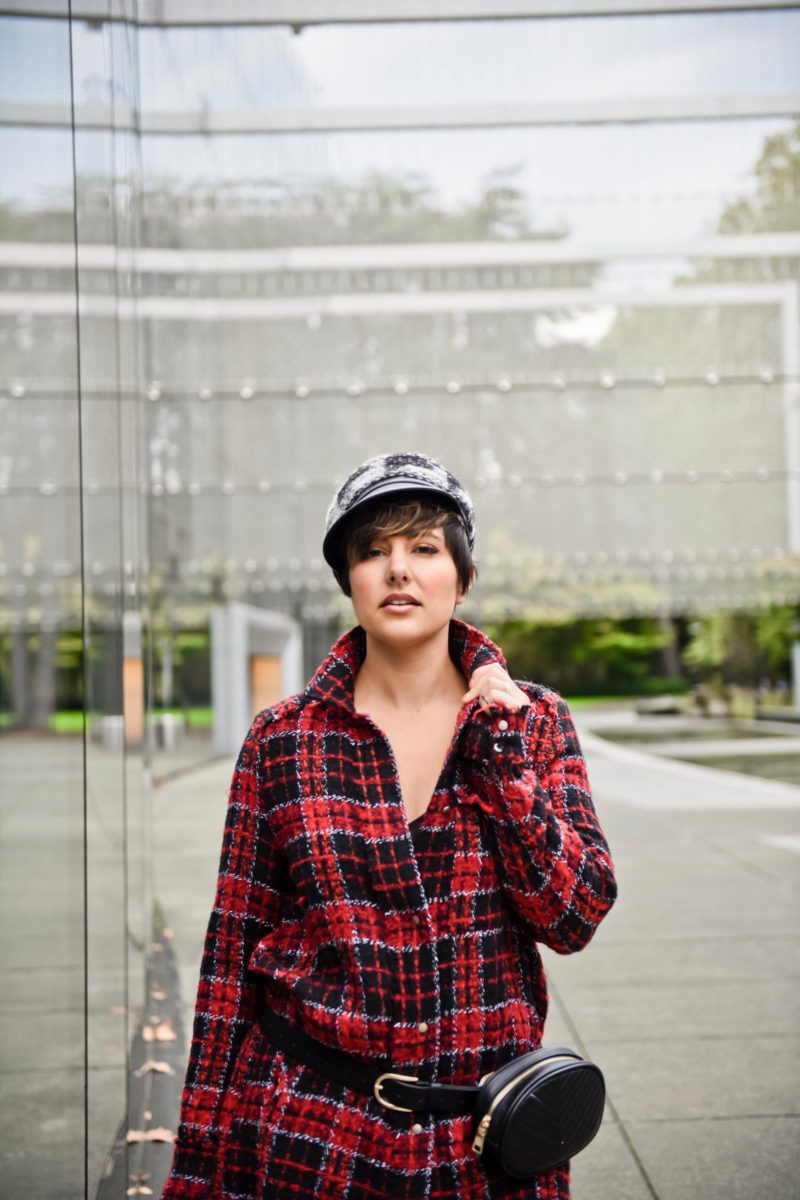 Shop the Look
Brixton Hat | Agolde jeans | Mango Boots (similar) | Tweed Shirtdress Zara