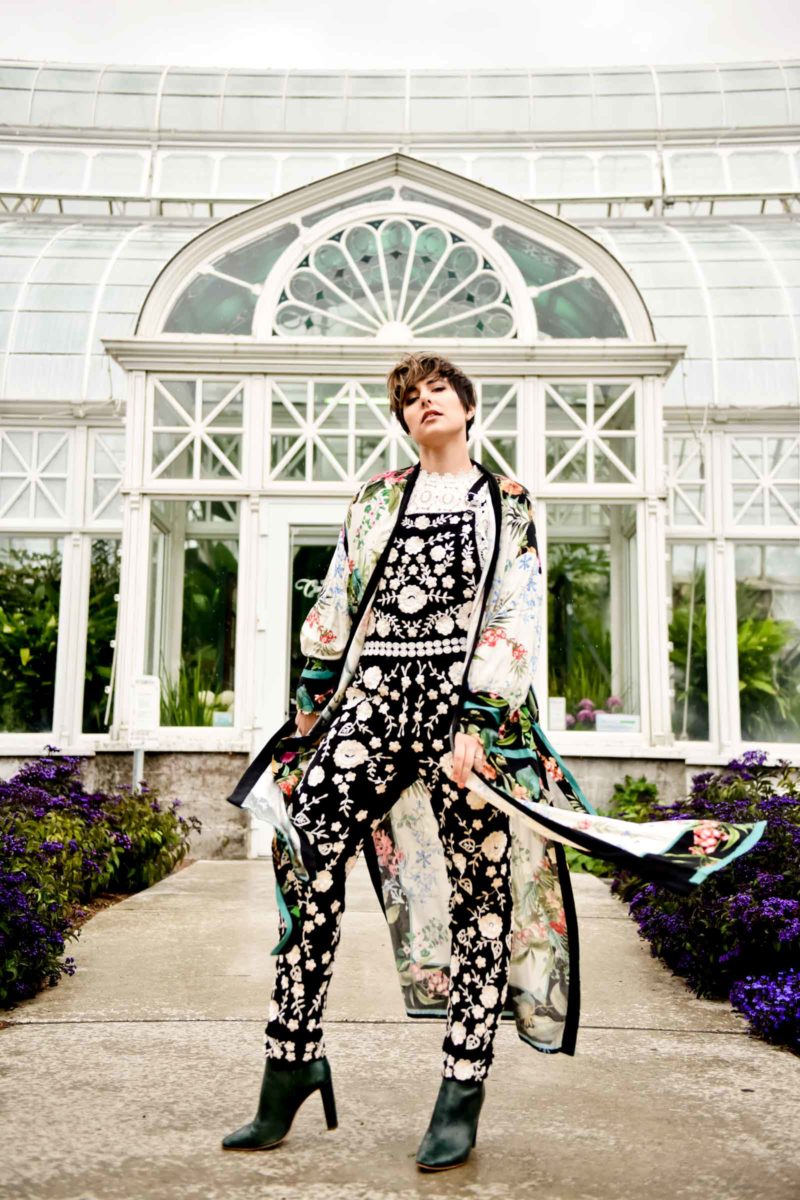 Welcome to my second winter floral post of the year, and believe me it isn't going to be my last. This has to be one of my absolute favorite trends I am wearing this Fall. What attracts me to this trend is the ability to get more wear out of clothing that is usually considered for Spring and Summer only. For today's paired some very unexpected pieces to create a Fall look that is on trend and unexpected at the same time.
Floral Overalls
The first item I chose for this 'unexpected look' was a pair of floral overalls. Yes, I said floral overalls. This is a trend that has been percolating for a few years now. This particular pair I have had in my closet for several seasons but they bring me so much joy when I put them on. Like anything that has elaborate embroidery on it these overalls are fairly delicate so I don't wear them very often. For a more practical pair I recommend trying a denim print like the ones below and then you won'w worry about loosing a flower every time you sit down.
Overalls are all-season items. In the winter they can be worn over a floral blouse or even a chunky sweater depending on your mood. For even more floral impact try wearing them with a piece of floral outerwear, like today's floral kimono.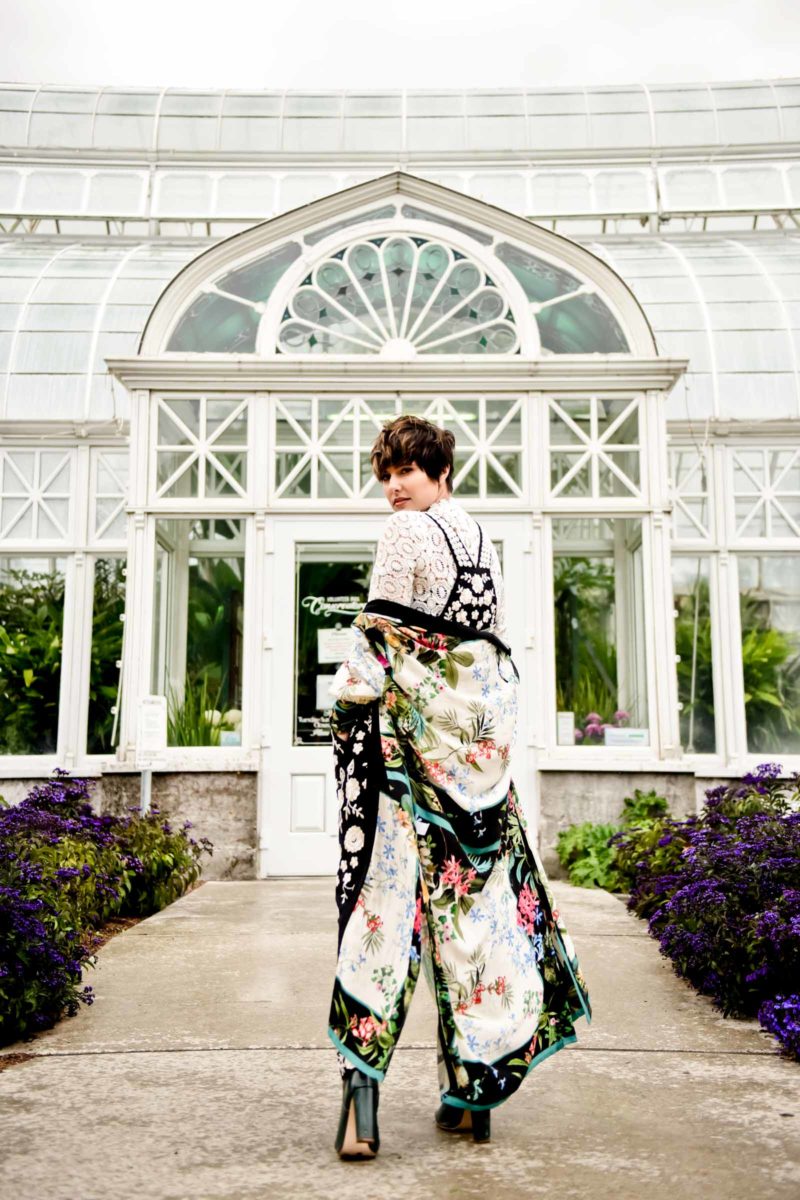 The Floral Kimono
You may have thought previously that Kimonos were for the beach, or for spring weather or even for your bedroom. All of that is true but Kimonos are also wearable all year-round. When Gucci attached fur cuffs to an epic floral kimono that was then worn by Beyonce to a basketball game we knew that the Kimono paradigm had changed. Once yes, just for your beach trip Kimonos are now as versatile as cardigans and should be worn accordingly.
In today's look our floral kimono provides SO much drama. It catches the air as you walk while contrasting with the floral print from the overalls. This particular kimono also does all of your print mixing for you. Simple accessories like a laser cut white shirt and dark green booties add to the floral vibe without taking away from the key items. Winter florals are all about making a statement so don't be afraid to wear unexpected pieces to achieve that effect.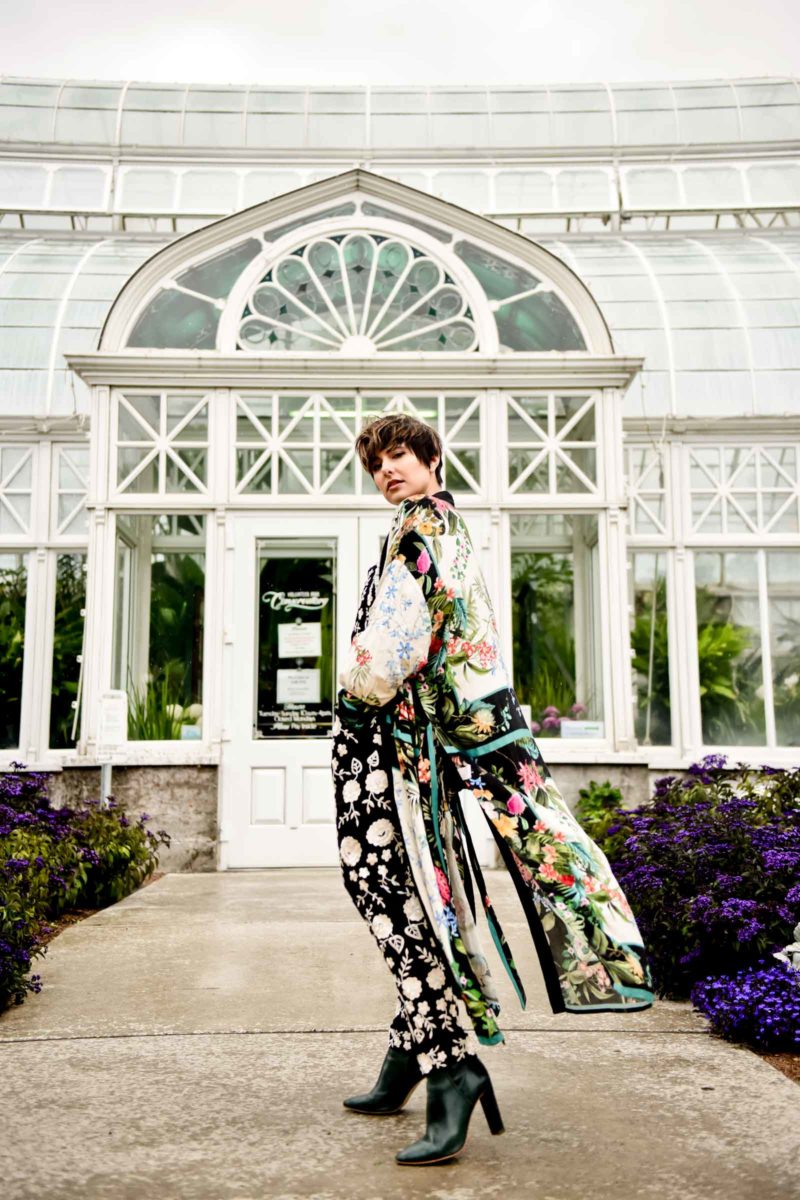 Shop the Look
Floral Kimono (Zara) | Needle & Thread Floral Overalls  | Sheinside Top | Zara Booties