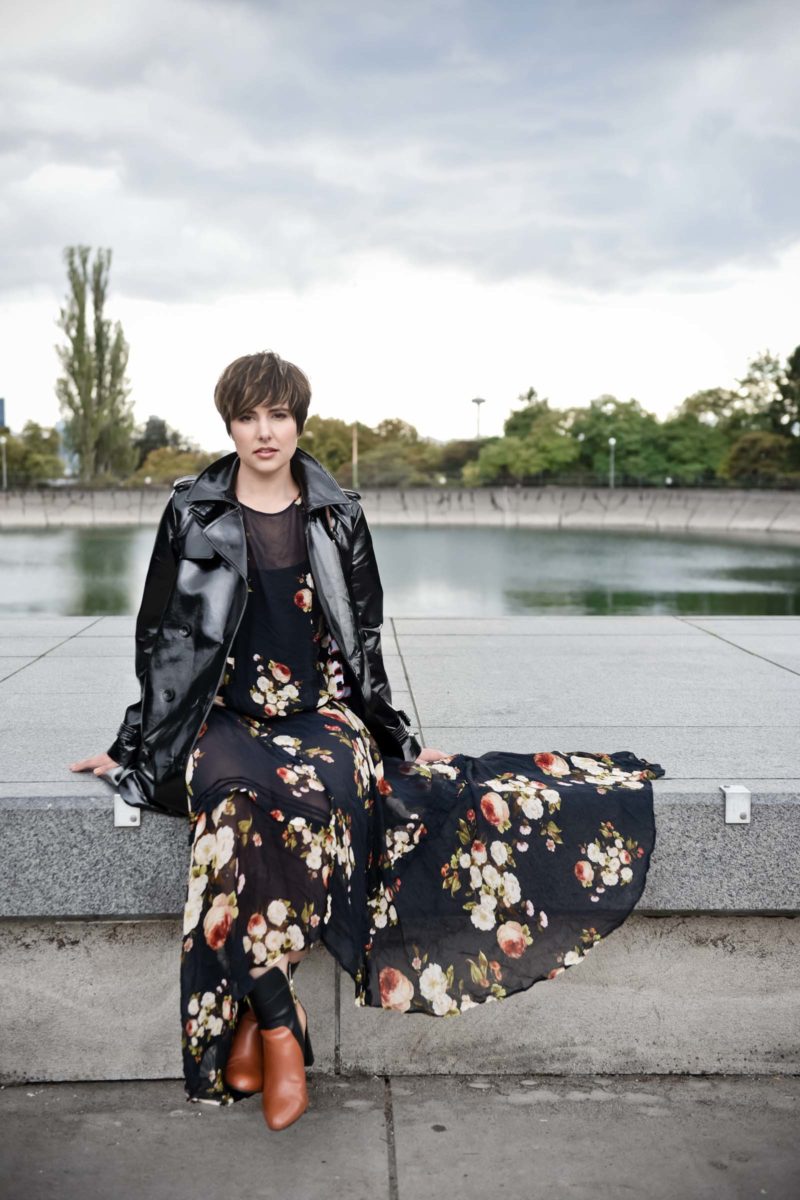 Long dresses get a bad rap, especially in the winter. In the summer we embrace them as a breezy alternative to pants but once the weather turns we pack them away in the back of our closet. Unless of course they are an 'evening' style of dress and then we bust them out for our 1 formal event of the year. Maxi dresses don't seem to fit into our normal perspective of what fits in your every day wardrobe, but I would like to challenge that.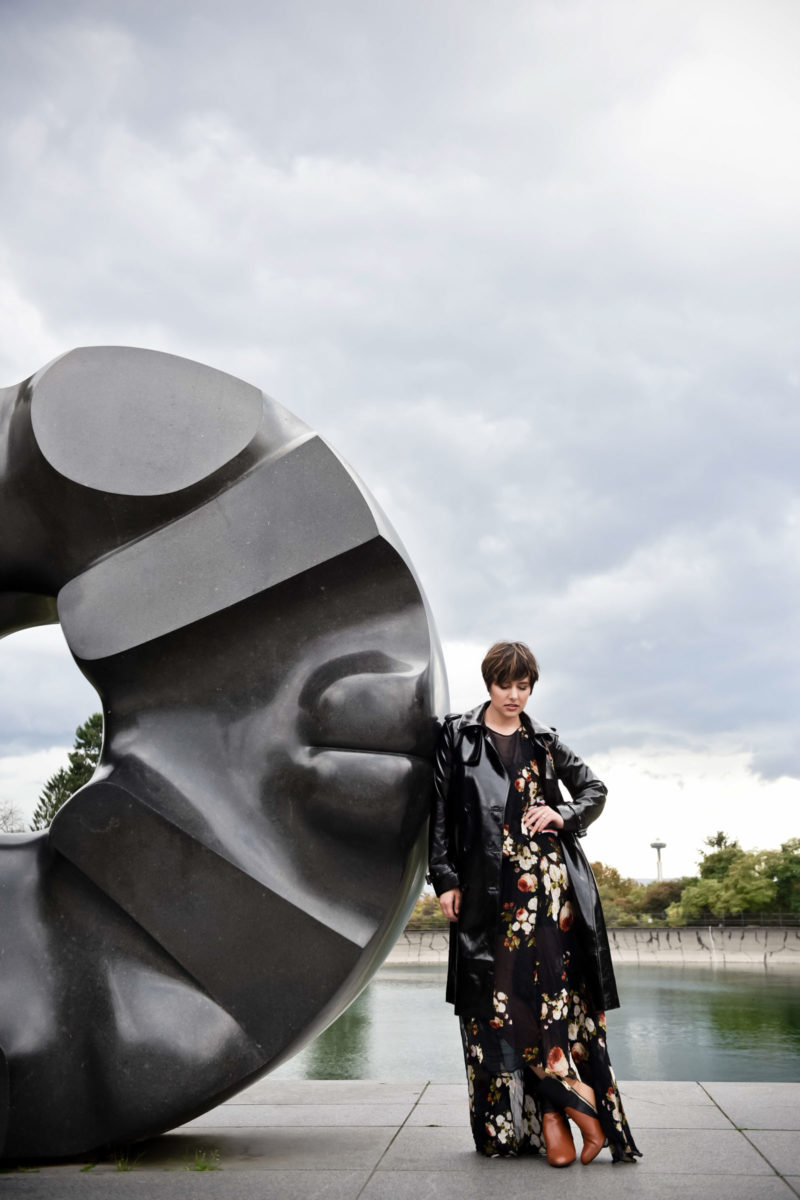 I have been doing a lot of winter floral posts this season and this dress fits the category perfectly. A dark background with contrasting flowers gives me all the moody feels. The cut of the dress is dramatic: a handkerchief hem with a drop waist and long sleeves. It's as dramatic as a dress can get but it's not very formal. This dress isn't meant to go to your holiday gala, instead it's meant for a Tuesday, or maybe a Thursday or even with the right accessories a classy Friday evening.
Next question: how do you wear said maxi dress in such a way that it doesn't feel like 'too much' for everyday? I have this philosophy that anything can be worn with a t-shirt and jeans, and sometimes your 'easy t-shirt and jeans' styling can help dress down a look. What do I mean by that? A trench coat is such a great styling device when paired with a simple outfit. So are a great pair of ankle boot (my go-to as you all know.) Take these two 'basics' and add them to a long dress and voila, you have an accessible, go-anywhere look that's as ready to take on the world as you are.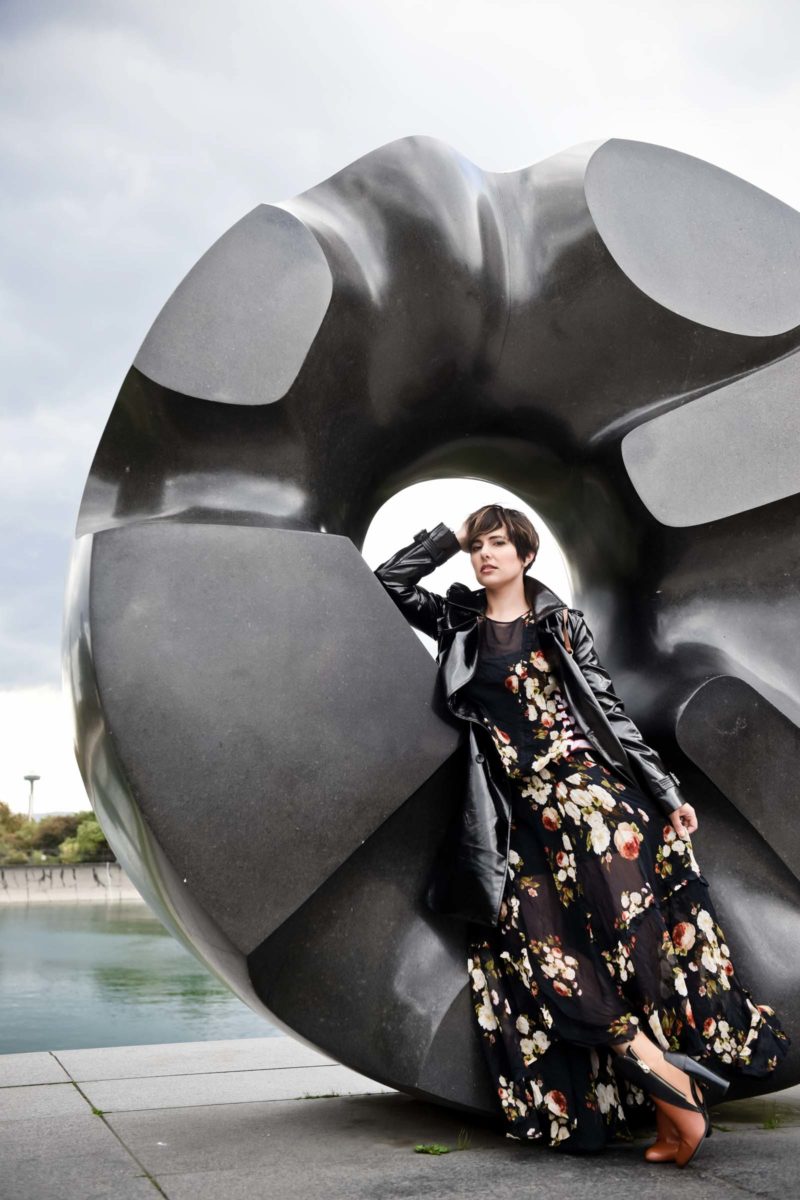 Shop the Post
ASOS Trench (similar) | Preen 'Zadie' Dress | Zara Boots | Foley + Corinna Bag 
Some fabulous Preen Line sale dresses I am dying to get my hands on: