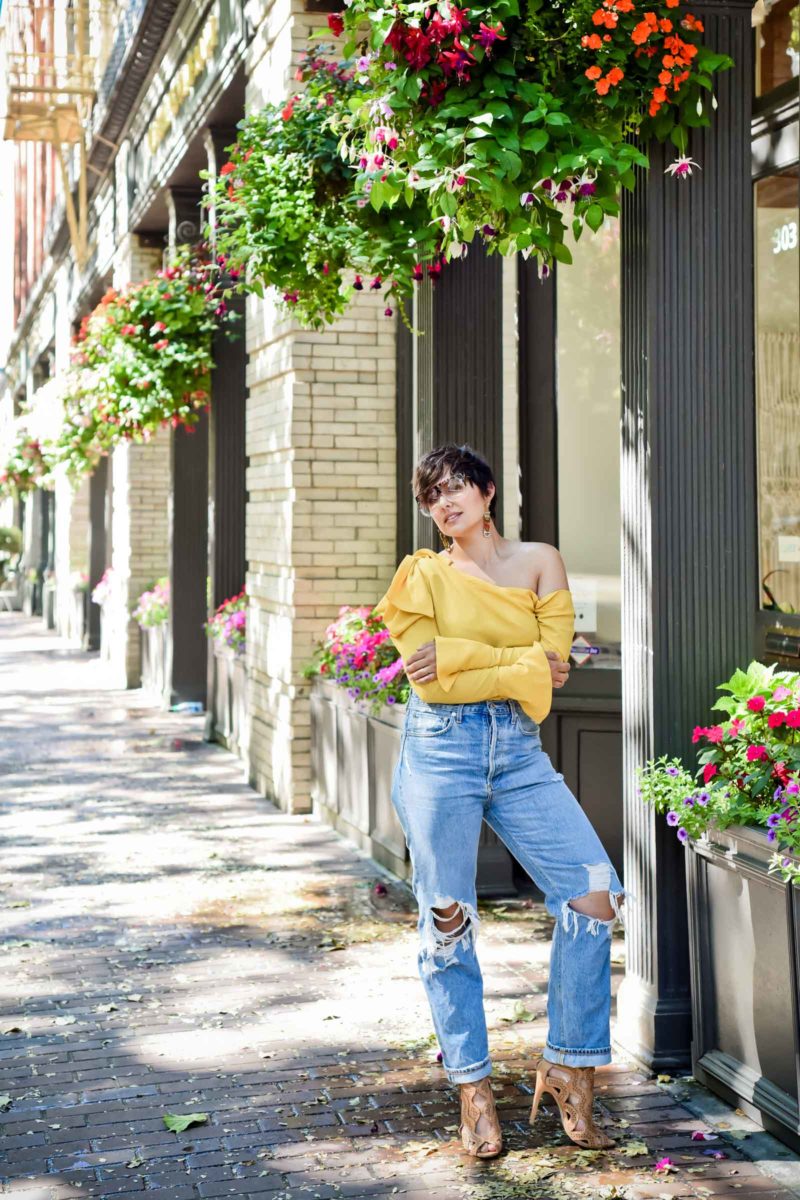 Growing up I was a ballet dancer. My ideal physical aesthetic was long and lean and lacking in curves. Luckily for me nature had different plans for me so after leaving ballet and going to college I grew these magical things called curves. Hello Booty. It has taken me most of my adult life to reconcile the fact that I am not 'naturally thin' but with the help of a loving husband who thinks my curves are amazing, I have embraced them. But the one thing harder than embracing a curvier figure is this: finding jeans that fit and flatter said curves.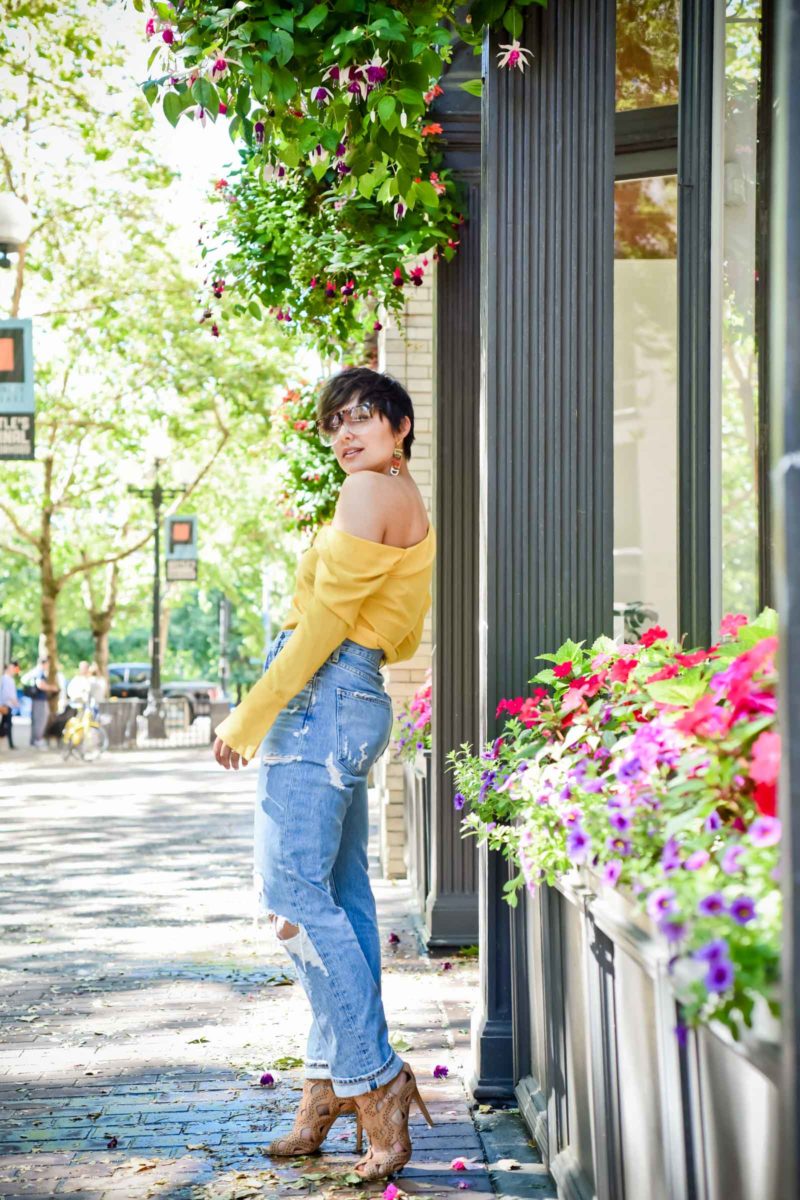 There have been a wave of jean brands 'embracing curves' lately but they all have the same approach: throw more spandex in the denim to stretch and fit. While that does indeed hug your curves, I am a purist and prefer my jeans to be closer to 100% cotton if possible. I love the feel and the fit of a non-stretch pair. Straight out of the dryer they are always a bit tighter and then they relax to be the most comfortable things you own. The challenge though is finding a 100% cotton pair that fits a curvier figure which is quite challenging.
Enter Agolde and their 90's cut jean. The higher waist, straight leg and on a thinner person they are beautifully relaxed and almost menswear-like. On a curvy girl though, they are HEAVEN. The roomier leg allows my butt and upper thigh to fill out the jeans while the high waist nips in a bit showing that yes, my waist is several inches narrower than hips. The magic of these jeans is the fact that they still achieve that effortless slouch even on me that they also do on a model. Genius. I haven't tried other Agolde jean styles but I have a feeling I am going to like them too, after all I have been living in one of their skirts all summer.
Everyone's curves are different and I happen to fit into more of the pear-shaped variety so I can only speak to that shape. But if you are shaped like me these jeans are a godsend. And they run a little large so you might even be able to size down, not that we care what size we wear. Cheers to amazing jeans and thanks so much for reading!
Shop the Post
Agolde 90's Jeans c/o Sway & Cake | Yellow Top | Leowe Inspired Sunglasses | Zara Heels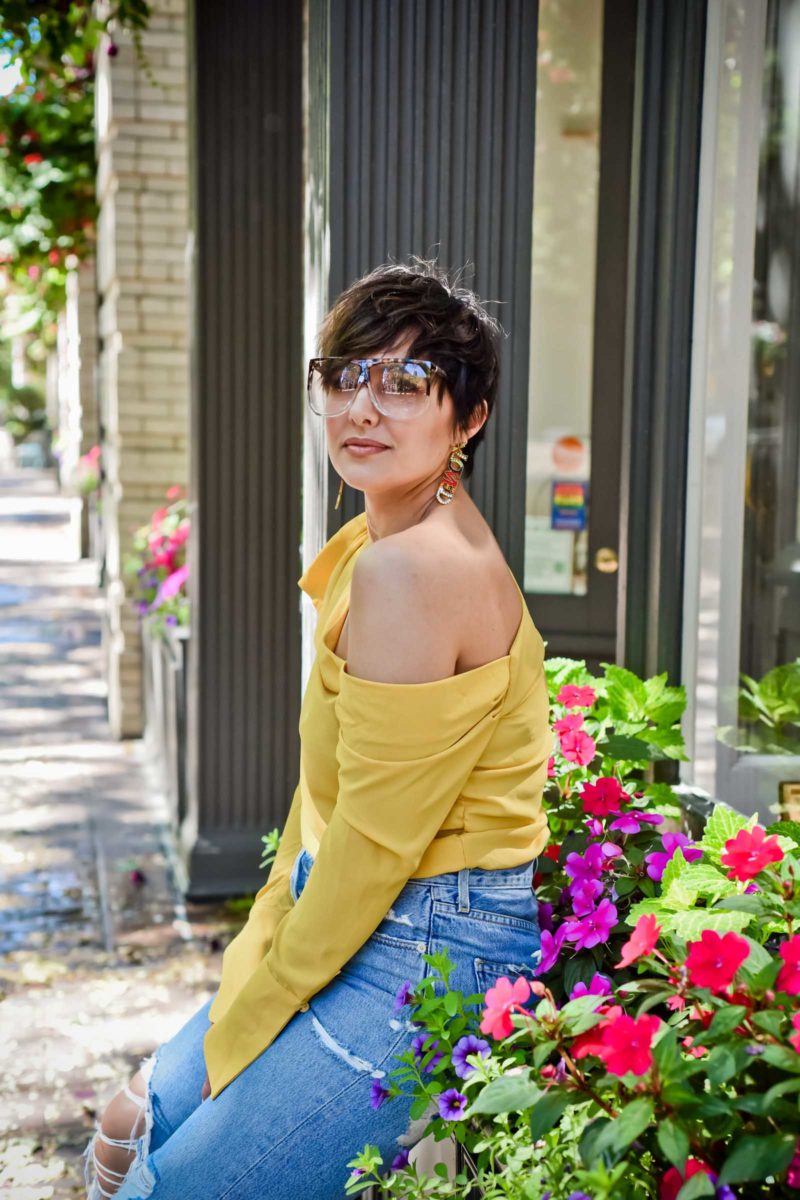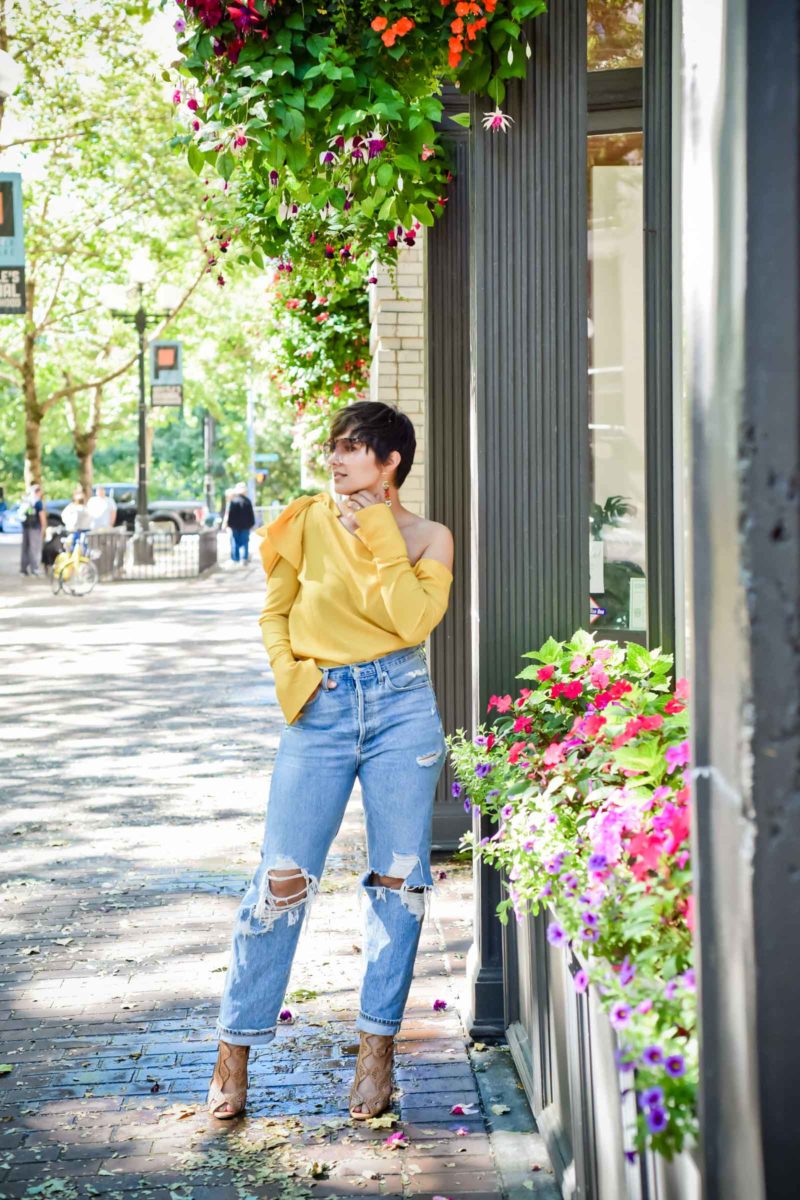 *Agolde 90's cut jeans gifted by Sway & Cake. All Thoughts and opinions my own.