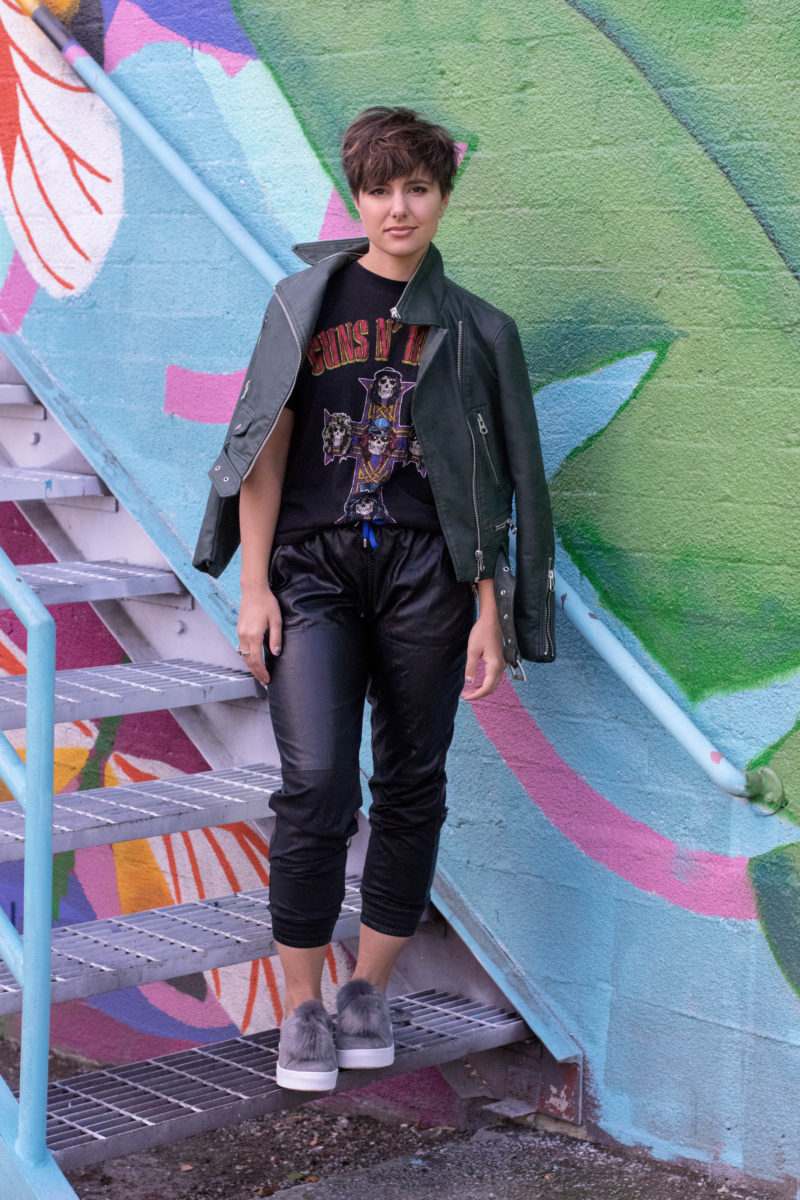 'Off-duty style', as it's called these days is one of my favorite ways of dressing: casual with a nonchalant attitude. While casual wear has always had a place in fashion recently it has been taking center stage.  With the resurgence of the sneaker trend (in a HUGE way) and tracksuits of various form being everyday wear  you really aren't dressing down, you are just embracing multiple trends at the same time. What makes up a great off-duty look? Let's take a look.
Starting from the ground up the sneaker's domination of the shoe scene is one that we cannot ignore especially with how happy it makes your feet. Where once more minimal sneakers in classic clean white were the latest and greatest, novelty sneakers have since taken over the scene. I personally have no complaints because a pair of pom pommed beauties like today's pair are not only incredibly comfortable but they also add so much fun and whimsy to an outfit that you can't help but love them.
Second, since the key to an 'off-duty' look is comfort we are embracing the 'track suit' trend with these faux leather joggers. To be completely honest with you they are basically sweatpants in a fancier fabrication,  HOWEVER that fabrication allows them to be appropriate for everything from a dressy night out to perhaps even the office (when styled appropriately) so these pants are a must have in every fashionista's closet.
Life itself would not be complete without a hearty collection of band tees so of course when reaching for an off duty look the band tee is the go-to. Tee shirts a great option for dressing down a look, however if you want to be a bit more purposeful about it having a relevant graphic tee always helps. My preferred graphic tees (as evidenced in FAR too many blog posts) are 80's vintage inspired band tees and while they may be dressed up options on some days they are also perfect for the 'throw something on and run out the door' moments in your life. Once you have your outfit built and put together the jacket is really just icing on the cake and of course, what will actually keep you warm this fall. I chose a leather jacket option here because it was on hand but an oversized coat or a puffer jacket would work just as well here, it's really your pick.
Lastly, what makes this look so special is that any one of the elements on its own could fit in a much dressier or polished look, however taken together they make the perfect easy outfit perfect for everything from brunch to the grocery store. Thanks so much for reading! -Rebecca
CREDITS:
Photography : Katie Miyagi
Styling: Rebecca Cornelius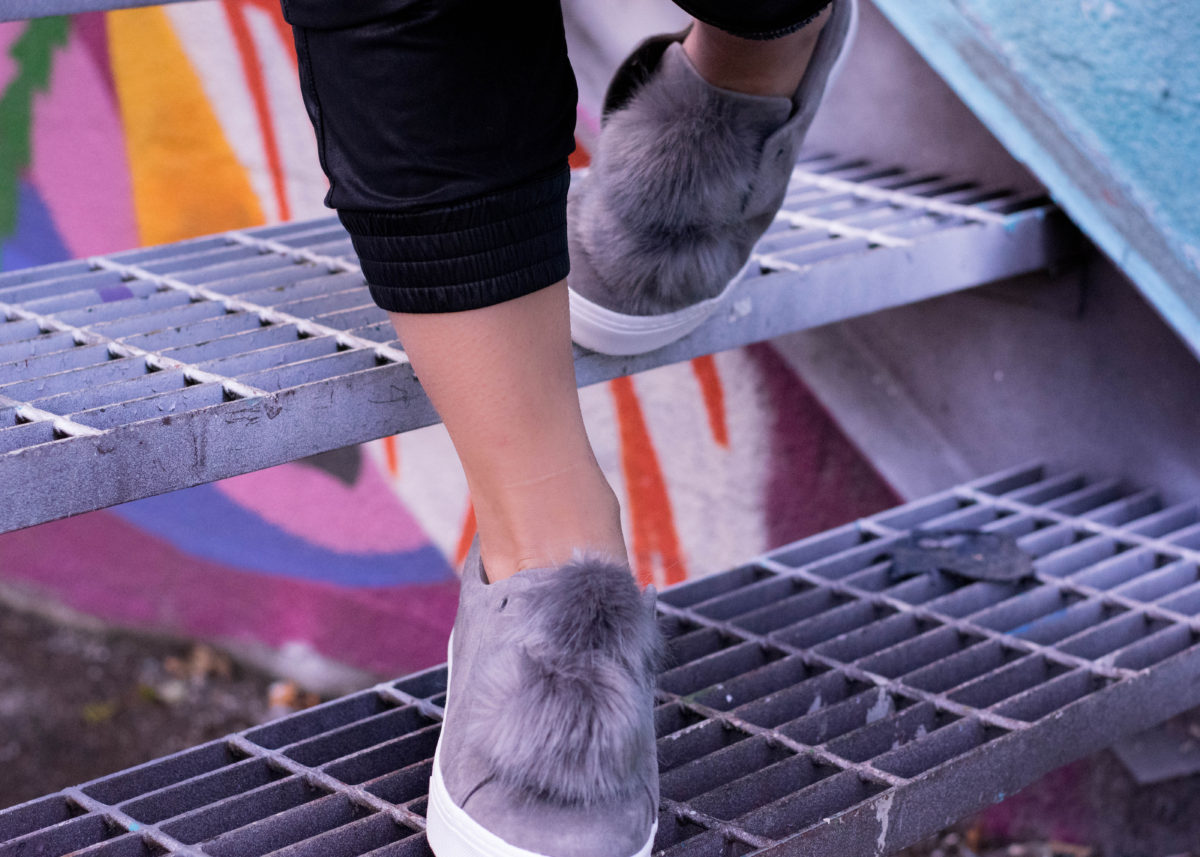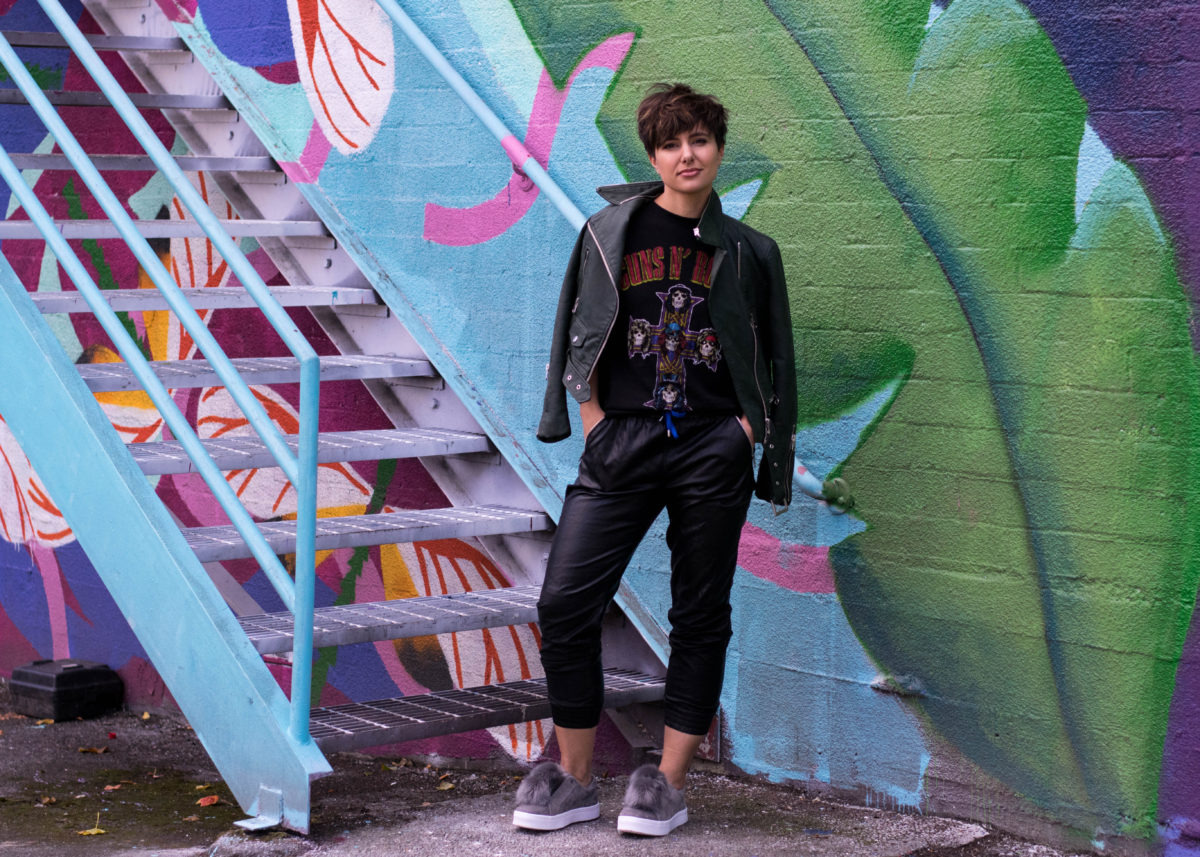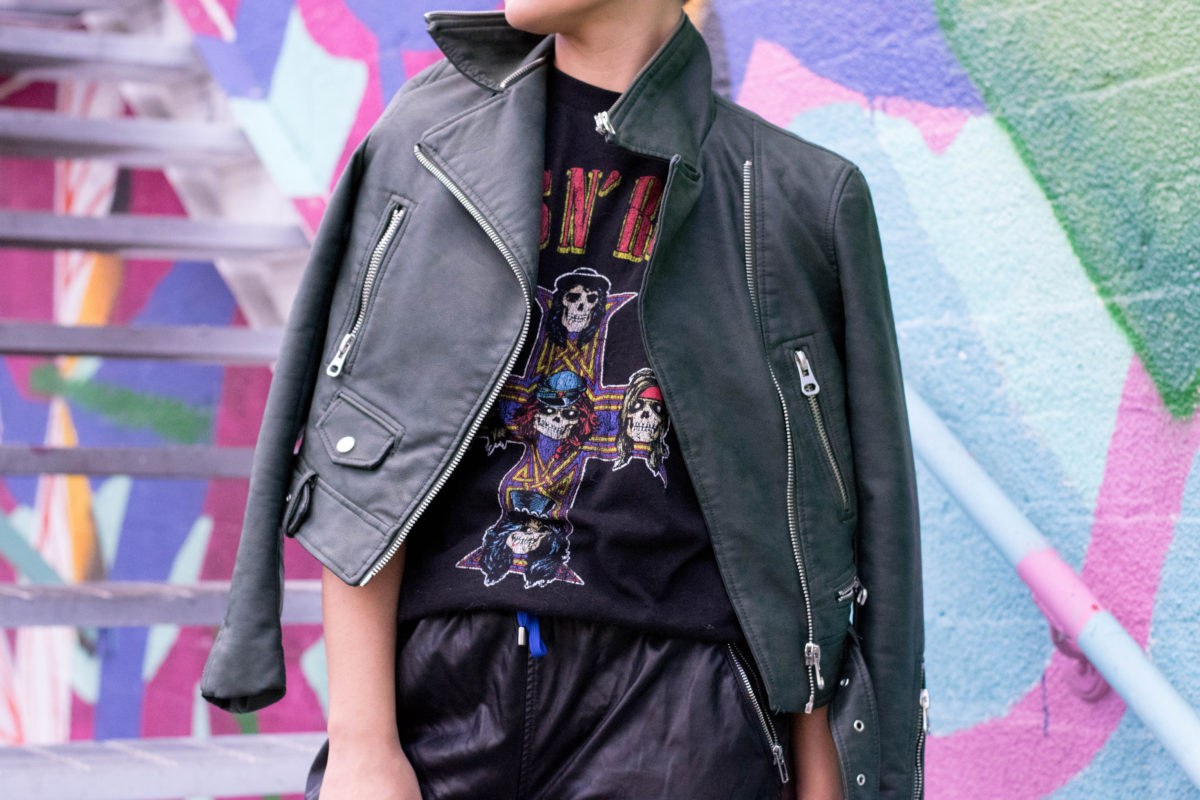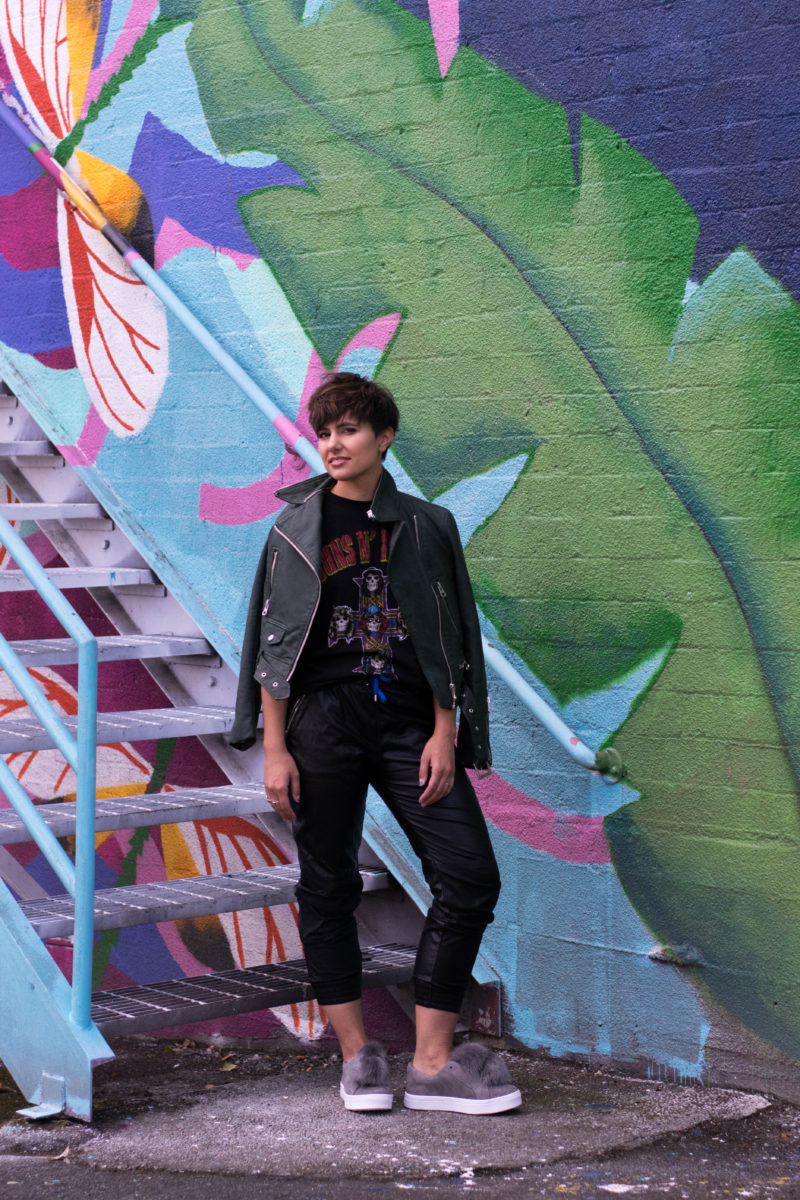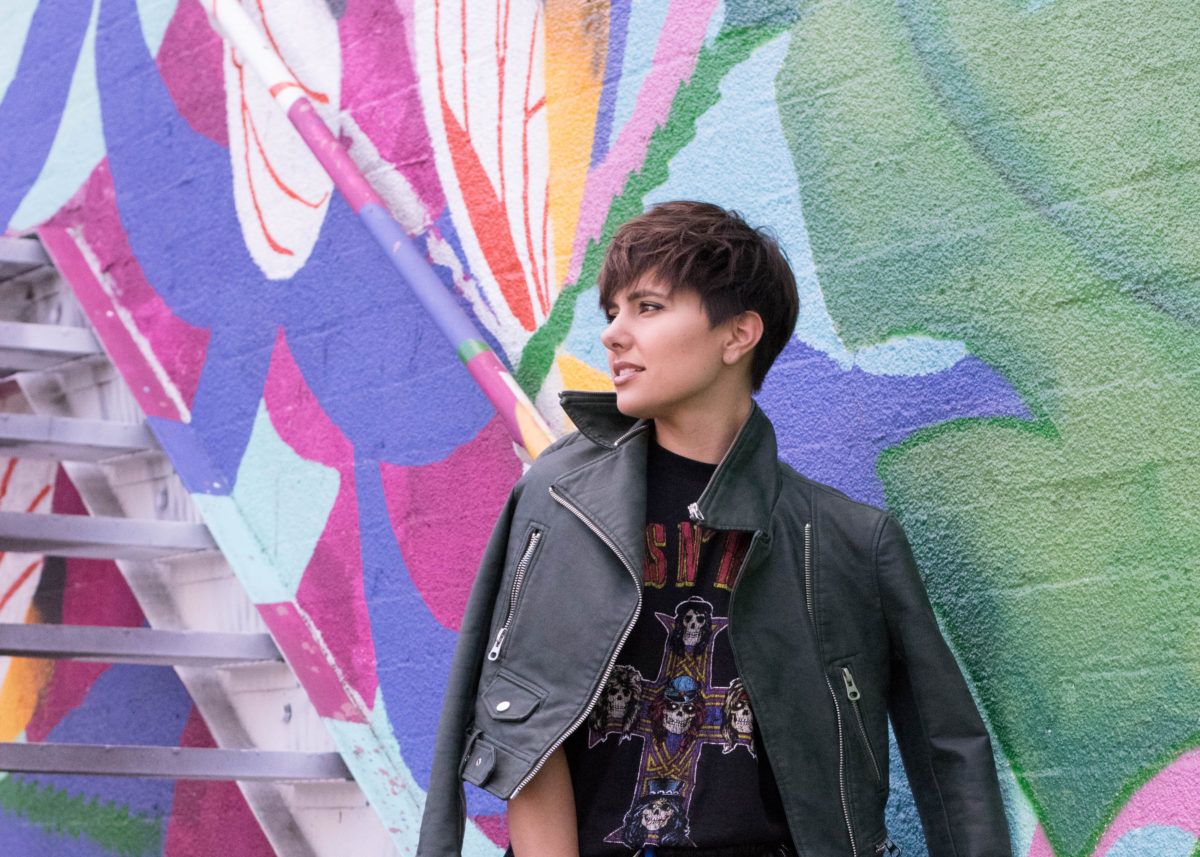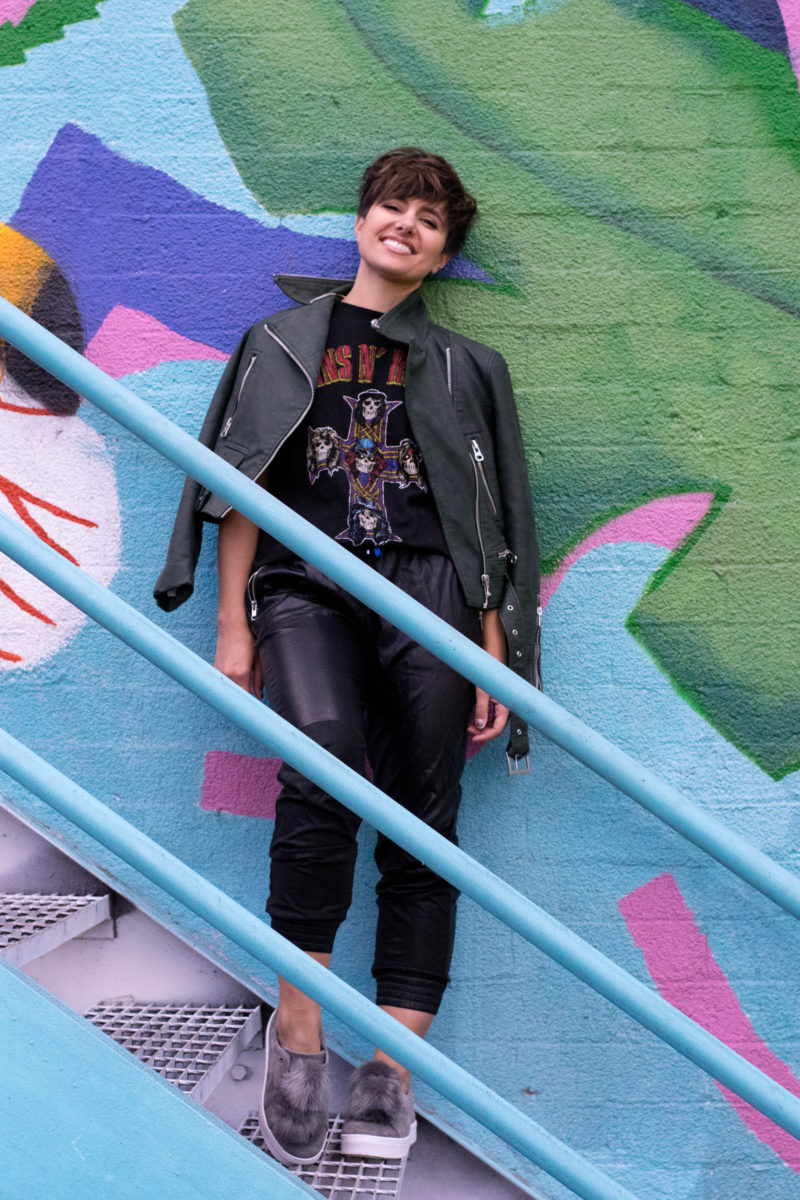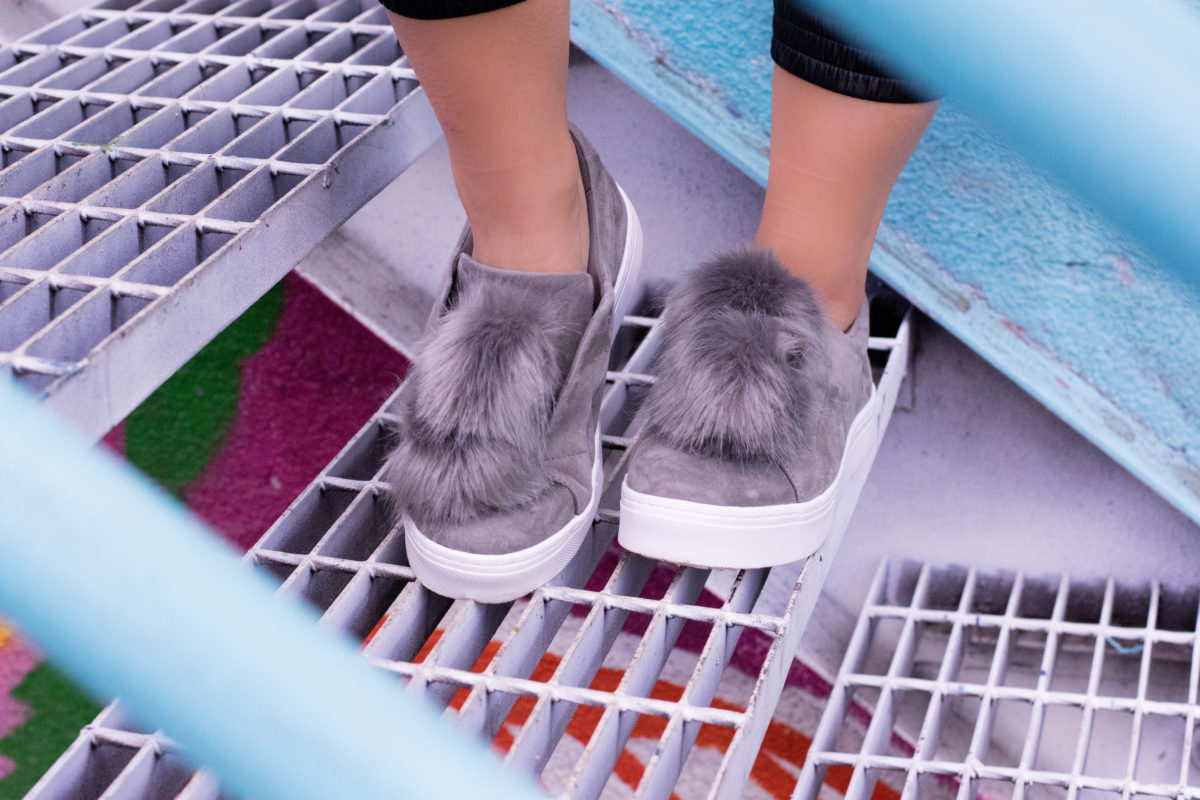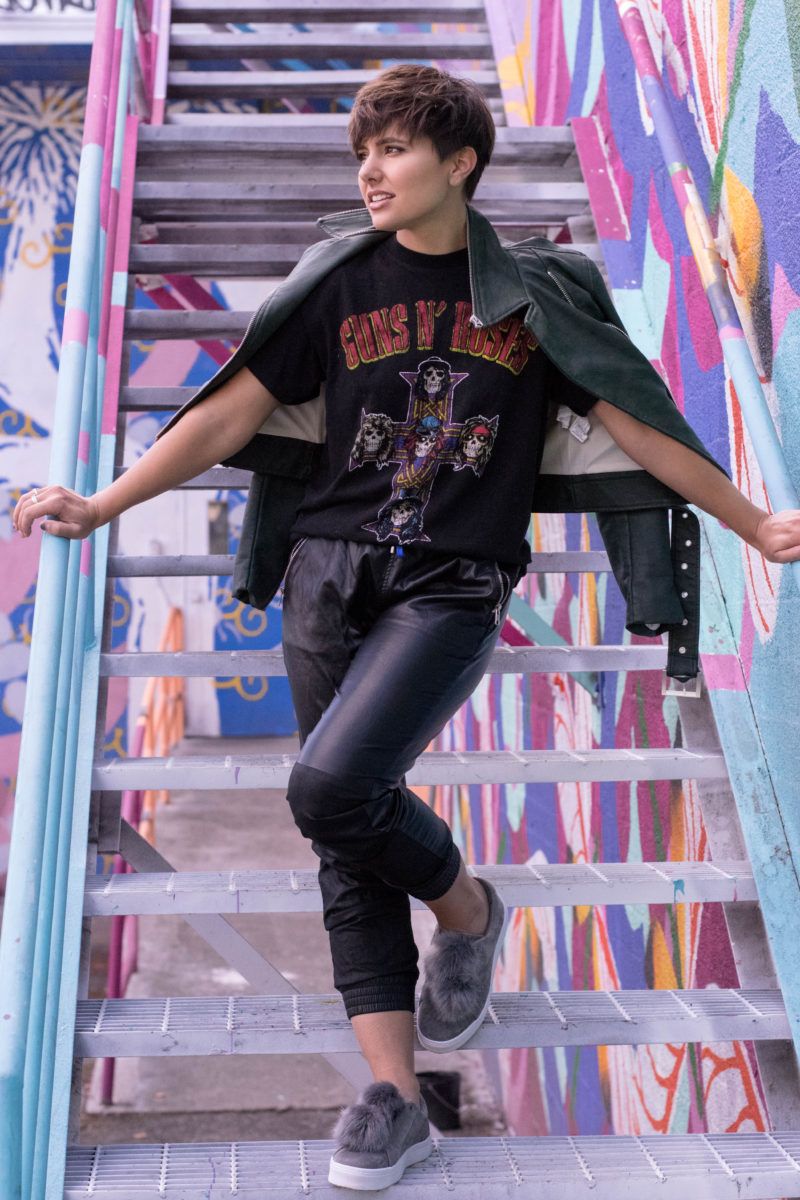 Save
Save
Save
Save