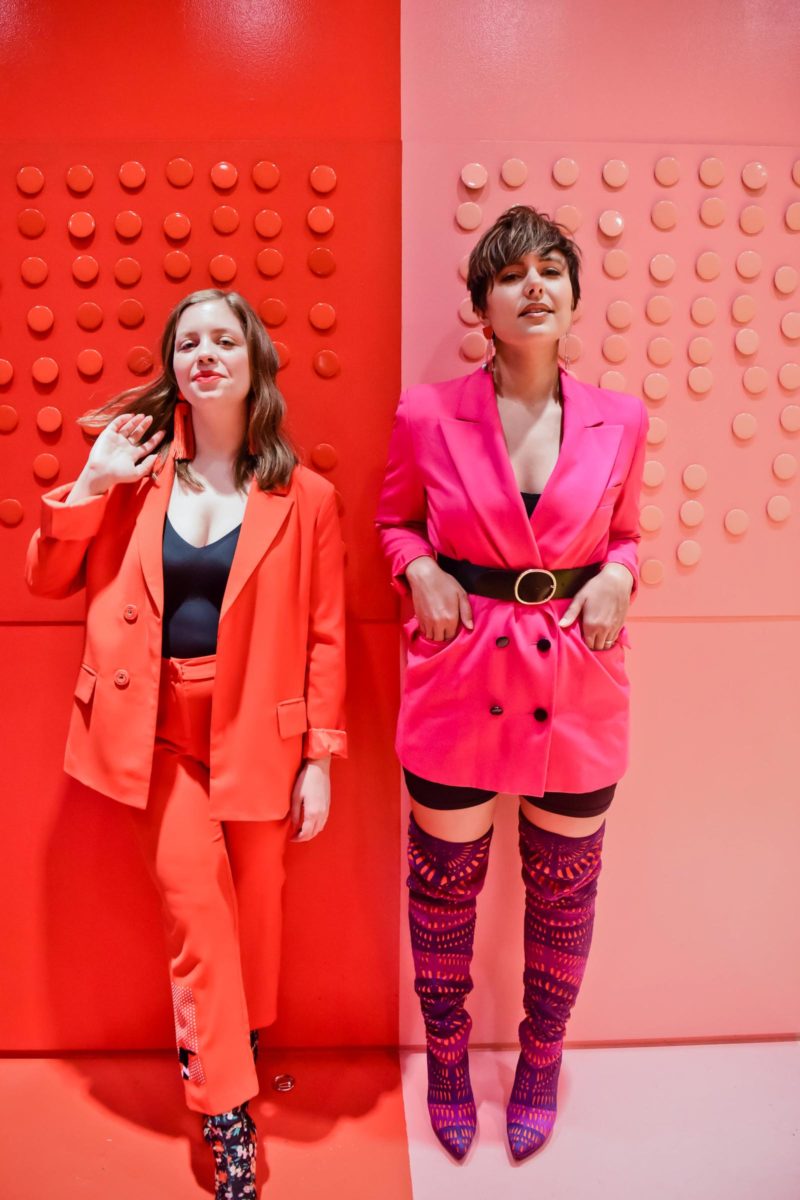 Every year when we pack for Fashion Week we try to pick looks that are on-trend for the up and coming season. Since trends are set as much on the streets these days as they are in the shows, being a part of that trend setting is something we all aspire to. This year at NYFW there were several major trends outside the shows but one dominated them all: suiting. As it happens Jenn from Hello Rigby and I ended up embodying two majors fashion week trends and here's how.
Colorful Suiting
The first trend is suiting. Suits have been going strong for over a year now and this Fall they show no sign of slowing down but the styles and colors being worn have changed. What used to be muted and subdued or menswear inspired has been replaced by bold, in your face color. The must have color this season? Red.
Countless women in red suits lined the streets outside of Spring Studios last week proving this trend is going strong. Some were in jackets and trousers like Jenn in her two-piece suit, but others embraced a more feminine take on the trend, a blazer dress, like I was wearing. Unbeknownst to us when we put together our looks we were hitting on two of the major suiting trends at NYFW; red suits and blazer dresses.
If you don't already have a statement suit in your wardrobe consider this your warning that you need one. Shop some of my favorites below.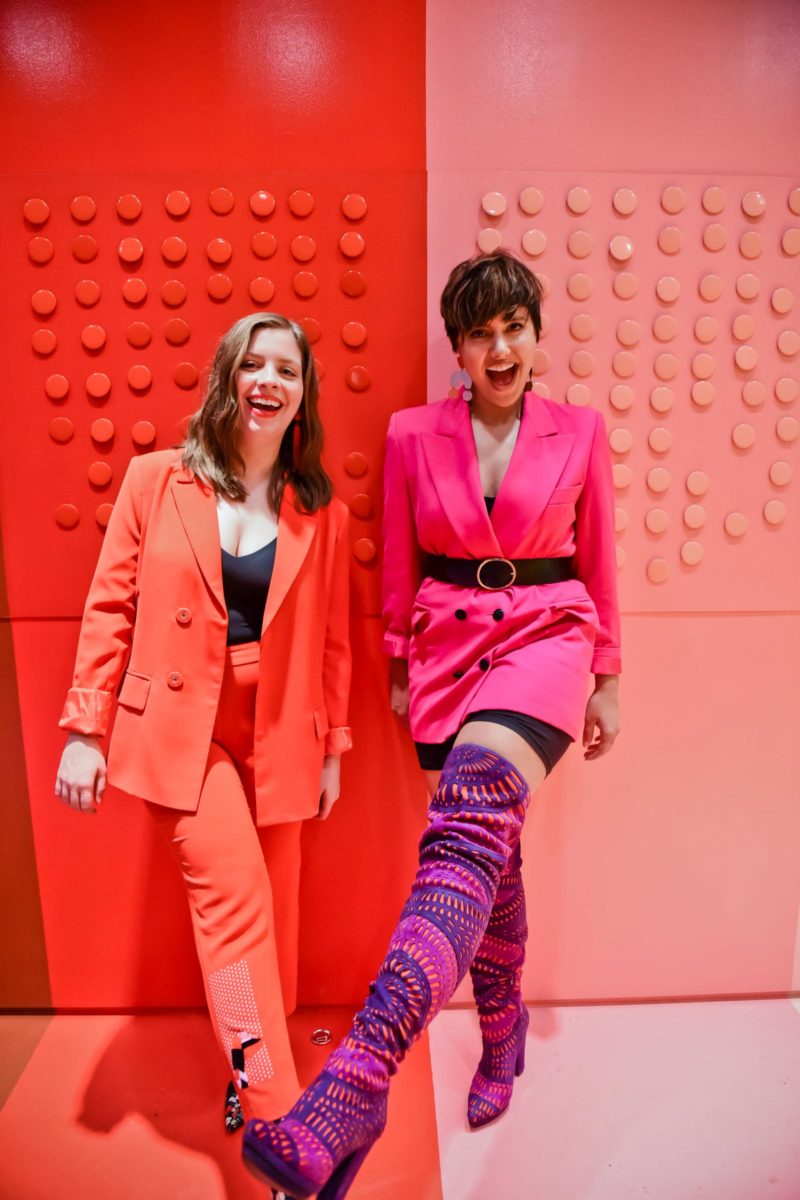 Pink & Red
Red and pink color blocking has returned. When I first saw people wearing this color combination in New York I was slightly taken aback since it feels like it was only a few years since this was last in vogue, yet here we are again. The color combination is a bit unexpected. It feels like Valentine's day gone wrong and yet designers keep returning to it season after season. H&M's Studio collection just included a pink & red skirt and ASOS already has half pink, half red shirts ready for you to purchase. I didn't anticipate this trend otherwise I would have brought a pair of red trousers to coordinate with my pink blazer, but that goes to show easy it is to put together an on trend look. Luckily for Jenn and I, if you put together our two looks we happened to fit the trend perfectly. So if you don't feel like wearing both colors at the same time simply travel with a friend wearing whichever color you don't feel like wearing and together you will be super on trend.
Want the trend put together for you? Here are some of my favorite pink & red items that I think encapsulate the trend without being too over the top.

A special thanks to Jenn Haskins from Hello Rigby for being in this post with me! Photos taken at the Color Factory in NYC.
Photography: Vivian Hsu