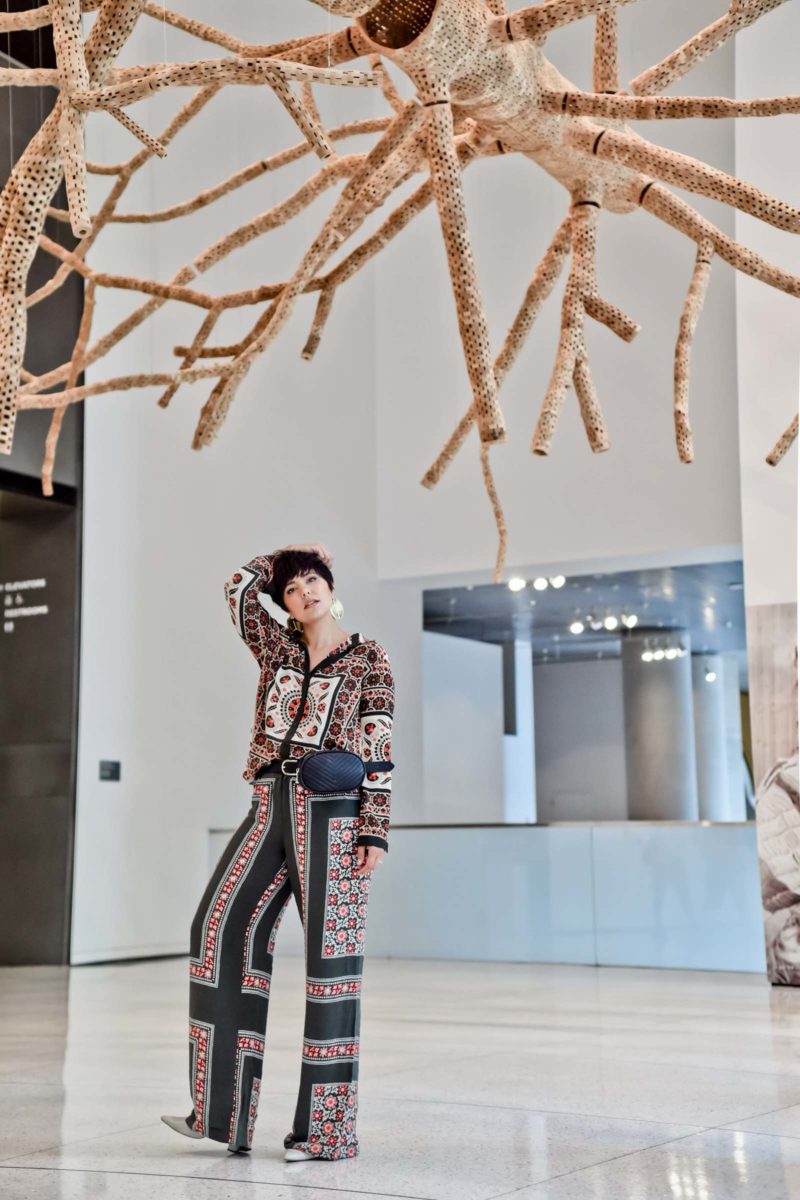 This fall is all about prints. From clashing prints to chain prints to florals, you can't go wrong wearing a strong print. While mixing prints may seem like the out of the box option here there is another trend at the moment that gives people pause; print matching. This means wearing one print, head to toe and there are a few tricks to help you pull it off.
Why We Love It
In a world of making a statement via what you wear printed clothing is a great way to do it. When we put together two printed items we essentially create what looks like one garment of a single print. When it's a top and a skirt it gives the illusion of wearing a dress and when worn with pants it almost looks like a jumpsuit. But unlike a dress or a jumpsuit you can also break up the pieces to form unlimited looks as separates as well for days when you don't feel like looking like you are wearing a one-piece.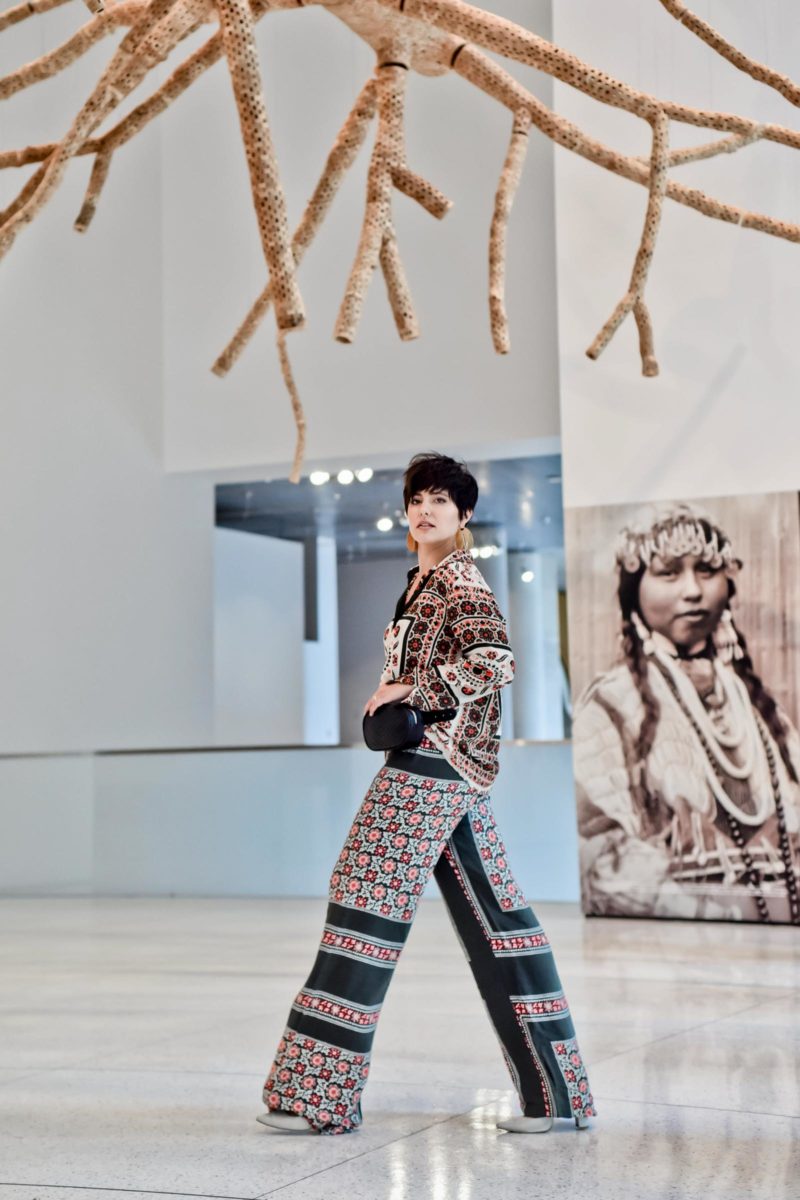 This particular outfit I have actually had for about 3 years now. I got the top and pants as a set from Zara and proceeded to only wear them as separates, until now.  The print in today's look is very similar too the popular scarf print being seen everywhere yet it also has floral elements too it making it perfect for Fall of 2018. My example of keeping an outfit for 3 years goes to show that if you tire of wearing the items together they can always stay in your wardrobe as great long term pieces.
A Styling Trick
Belt bags have never been more popular and I absolutely love them with a head to toe printed look. Since you are wearing two pieces in this style of look it is nice to break it up a bit to show you were bold enough to wear two matching items. A belt bag worn in the fanny-pack style is the perfect item to keep you hands free and stylish while showing off your print on printed look.
Top, Pants & Shoes Zara circa 2015 | Steve Madden Belt Bag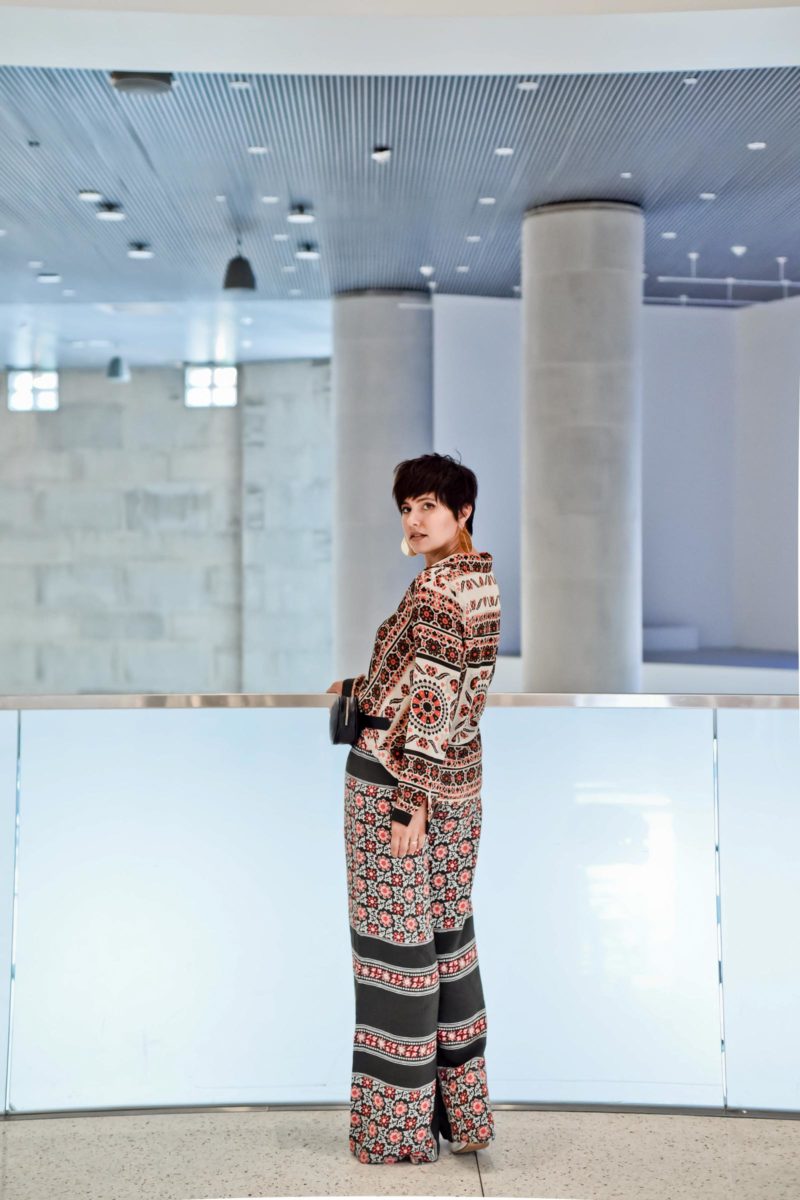 Photography: Vivian Hsu
Shot at the Seattle Art Museum.