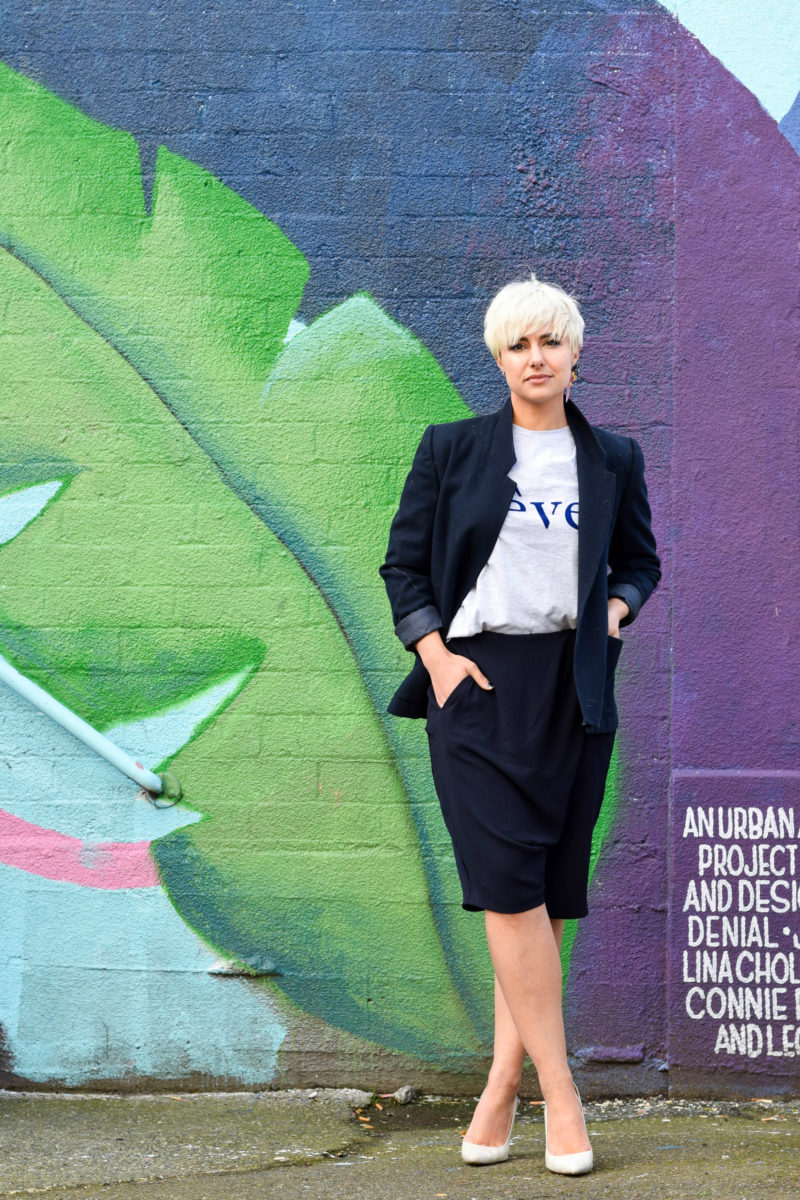 Don't you just love when your favorite trends of the moment end up being perfect complements to each other? We have been on a suit & graphic tee kick over here on BloggerNotBillionaire.com and low and behold they also pair perfectly together! We saved this suiting combo for last because at the end of the day making a trend wearable is the key to actually getting it out of your closet and making you feel comfortable in it. Suiting has gotten a bad rap over the years especially in our jeans to work culture but that doesn't have to be the case.
To start today we took a classic navy suit with shorts, perfect for our Spring/Summer weather. Normally an all navy getup and a classic pump would make you feel like you are getting ready for an interview but with the right graphic tee it becomes polished and yet just casual enough for the modern workplace. Not sure the appropriate attire for a situation? This suit + graphic tee combo can easily fit in anywhere so don't be afraid to have this be your go-to look for summer.
Lastly of course the classic suit can be easily paired with other coordinates so that you get more wear out of it. Your favorite gold velvet trousers would be an excellent friend to a classic blazer and with the graphic tee to bridge the gap between the two styles you have another easy look to add to your wardrobe arsenal.
Thanks for reading our suit series! Be sure to check out the other two posts in the series:  2 Ways to Wear a Pajama Style Suit and The Gucci Inspired Modern Suit!
Cheers!-Rebecca
Shop the Look: