This last year was interesting one for my personal style evolution. Leaving a several year stint at a fashion company I found my style slightly marooned. I was used to a 'wear loafers to work but pack your heels for the meeting' type of mentality. My new normal? A jeans with t-shirt and comfortable shoes kind of workplace. AKA only 2% of my closet was now work appropriate. So how do you rediscover your own personal style and reconnect with your own closet when very little of it fits into your everyday life? Let's chat.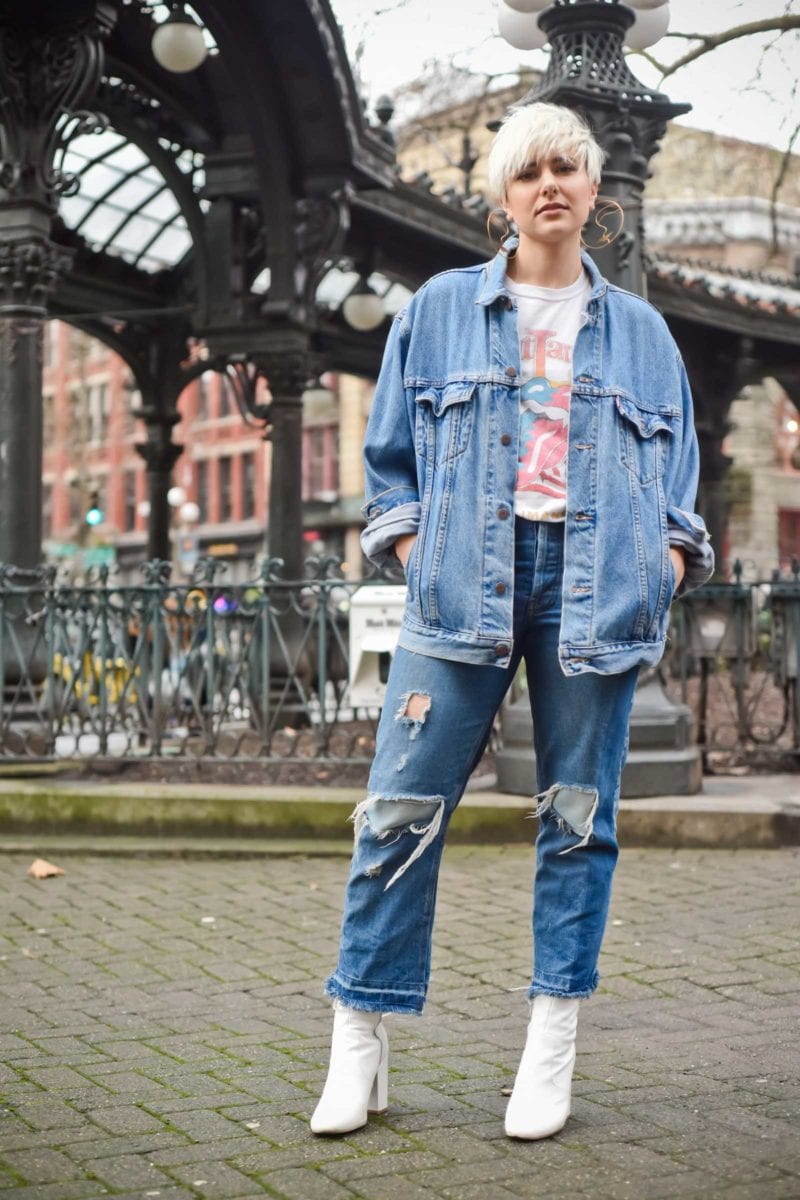 Everything is Better with Denim
The first thing I did was fall back in love with the amazing denim in my closet. Everything gets a little more casual when you pair it back with denim. Dresses with a denim jacket over top are suddenly more accessible and a fancier blouse or jacket gets grounded by a pair of classic jeans. Basically the 90's became my best friend. One suprising thing I found was I actually wore some of my more interesting pieces more often because I wasn't going as over the top with them (pairing them with leather pants etc) and I was also wearing more items from my wardrobe in an attempt to create more interesting outfits on a regular basis.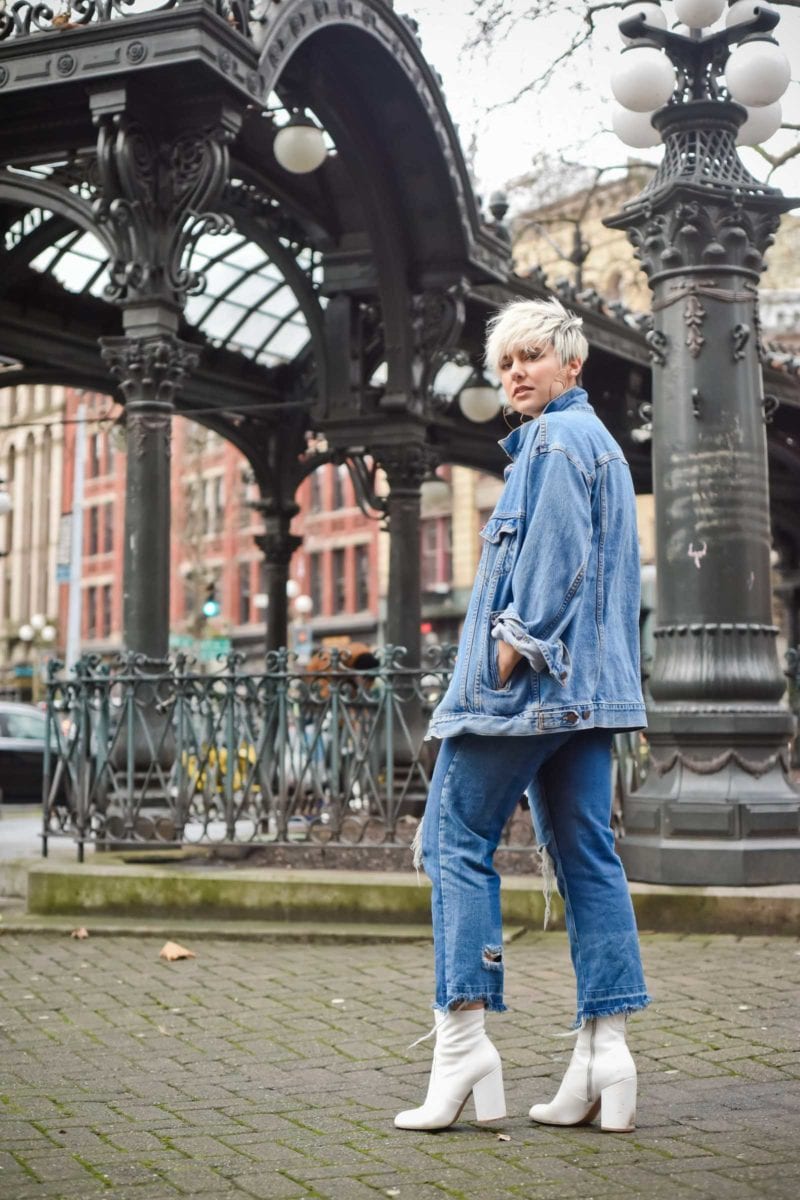 Incorporating Trends
When we speak to 'trends' often I think of pieces in my closet that we wear occasionally in a season and then eventually discard. In my new life of more casual dressing I have found that incorporating a 'trendy' item in my daily outfit can make that outfit less basic and even highlight that specific item. A great example would be my white boots. They are a major trend for for both 2017 & 2018 and now they are one of my go-to pairs of shoes to wear to work. I could easily opt instead for a simple black ankle boot but choosing a fresh white is just as easy. It is simple choices such as opting for the more impactful, trendy item that can keep you feeling on trend and relevant.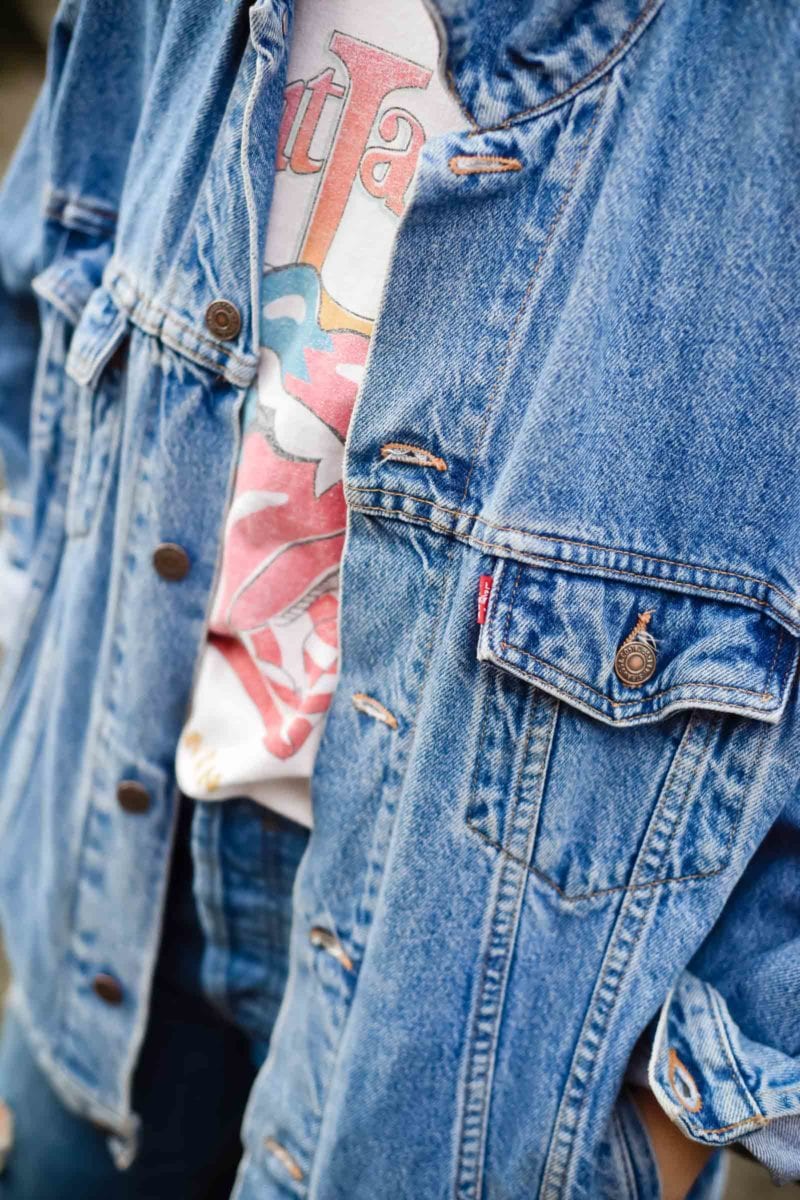 Making a Statement with Basics
The last trick I have been using to make my wardrobe feel more relevant is to combine ordinary items in less ordinary ways. An example would be today's canadian tuxedo look. Putting denim with denim can take two ordinary basics and make them a more fun combination that is both casual and edgy at the same time. Combine that with your favorite band tee and you have a fashionable look that is as appropriate in a casual business as it is at a fashion event.
I hope by sharing a few of my strategies in dressing for a new casual environment you too will be inspired to take a second look at your existing closet. What is your biggest struggle when it comes to making the most out of your wardrobe? Let me know in the comments and thank you so much for reading! Cheers! -Rebecca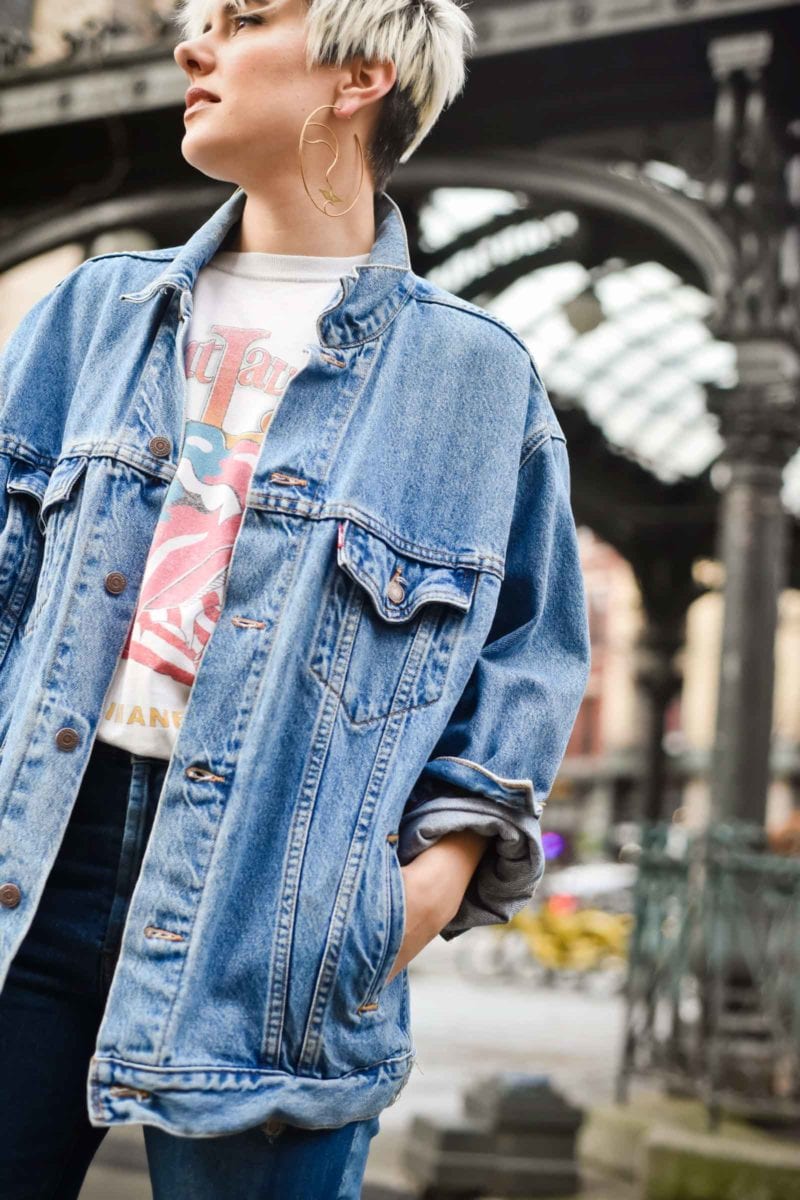 Shop the Look
Levi's Jacket | Bleached Goods T-shirt | ASOS Jeans (similar) | Steve Madden Boots | OHME Shop Earrings