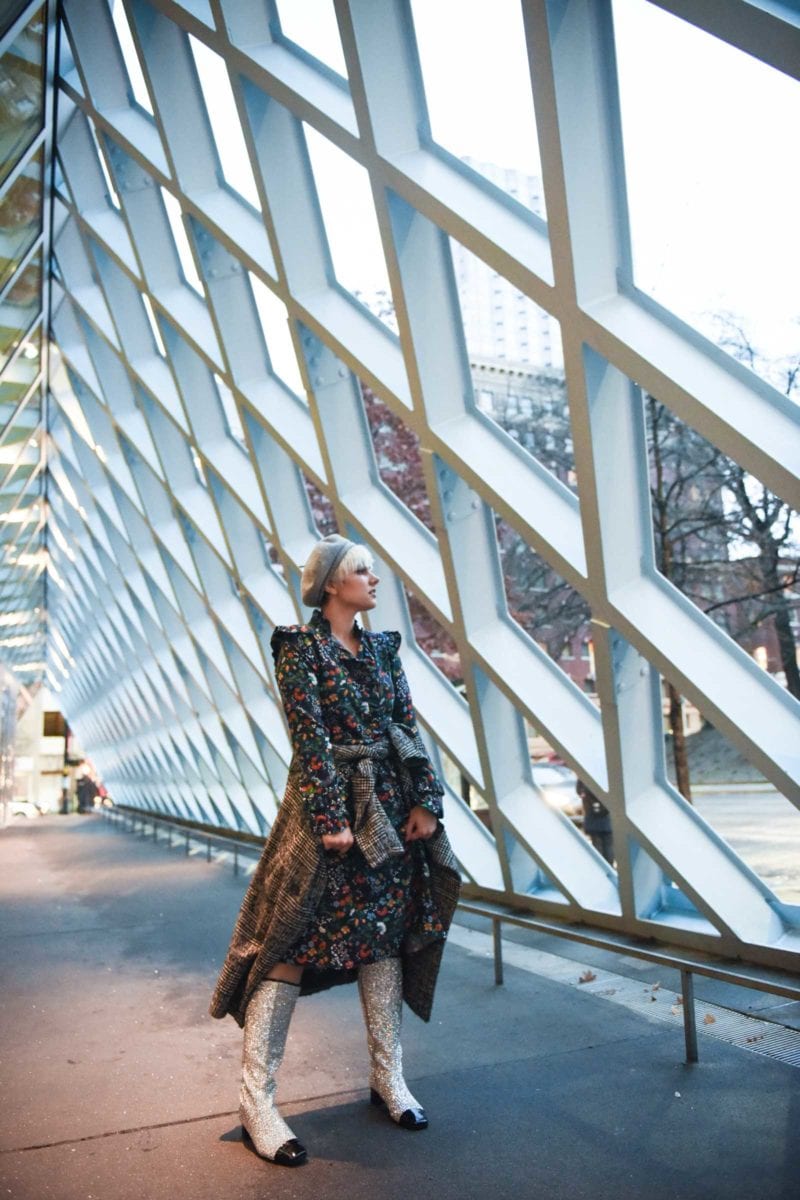 Fashion month has officially started and I couldn't be more excited! Traditionally  Copenhagen Fashion Week kicks off the month for me as a slew of Scandi style proceeds the ever inspiring New York Fashion week. I love that it is Copenhagen that the city brings out is SO inspiring.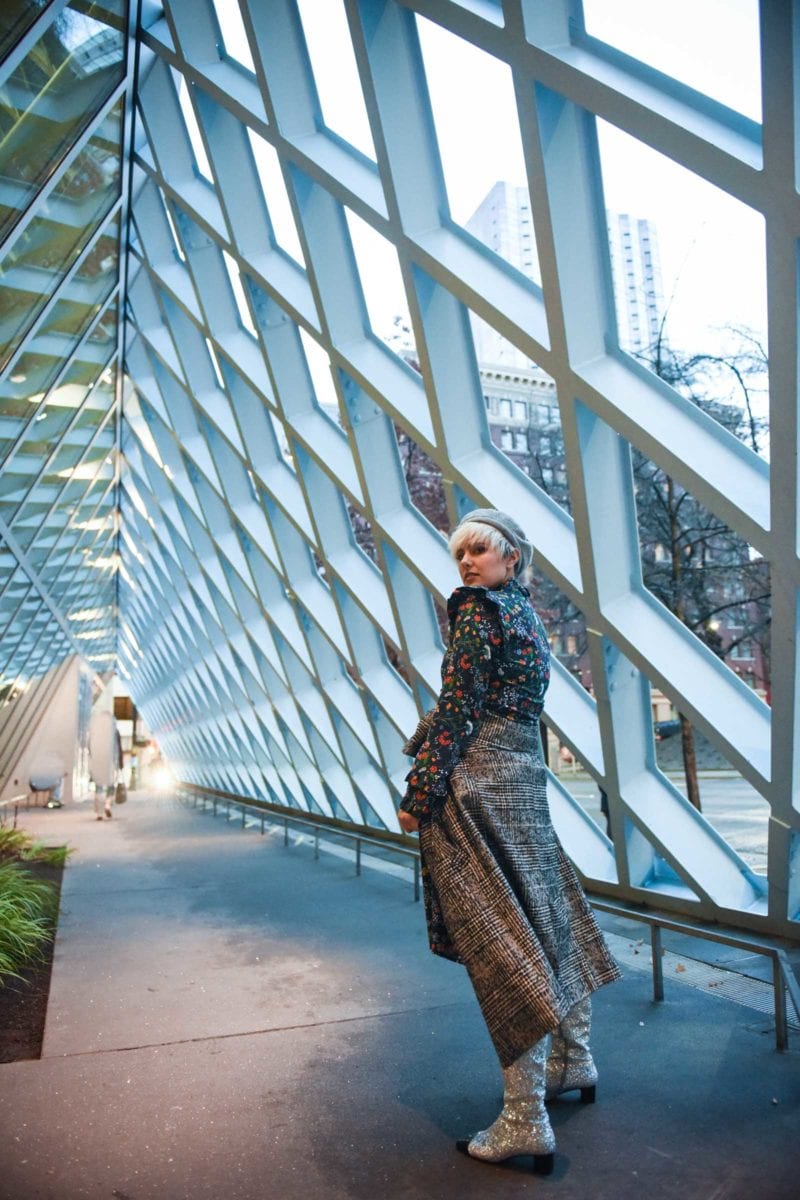 Why I Love Scandi Style
As with design we used to think of Scandinavian style as clean lines and a minimal color palette with perhaps an architectural flair but over the years this has changed drastically. Nowadays Scandinavian fashion often means bold colors, bold prints and of course avante guard silhouettes. What makes their style stand apart as well is the mix of hometown heroes in their clothing choices like high street H&M and bridge brand Ganni. You could wear head to toe high end designer but why should you when incredible pieces span all price points?
How to Get the Look
Like I said earlier the minimalism of yore is now gone from the Scandinavian playbook. In it's place are bold colorful choices. The way of dressing is still fairly conservative so a great printed dress is the perfect starting point for building a Copenhagen Fashion Week inspired look. Tap into their amazing layering skills by opting for a more tailored print for contrast, like today's check coat worn almost as a skirt. A beret adds a bit of a European flare that is also very trendy at the moment. Lastly a statement shoe is a girl's best friend and with Scandinavian style a lower heel or sneaker is almost better. The key is creating depth and contrast without getting too complicated, something that Scandinavian fashionistas are experts at.
Here are the details for what I am wearing today:
H&M Dress | Brixton Beret | Check Coat (similar) | Chanel Inspired Boots
Of course I LOVE fashion week so be sure to stay tuned and subscribe for great Fashion week content. Also I will be travelling to New York for Fashion week in just a few weeks so get ready for some bundled up yet fabulous fashion!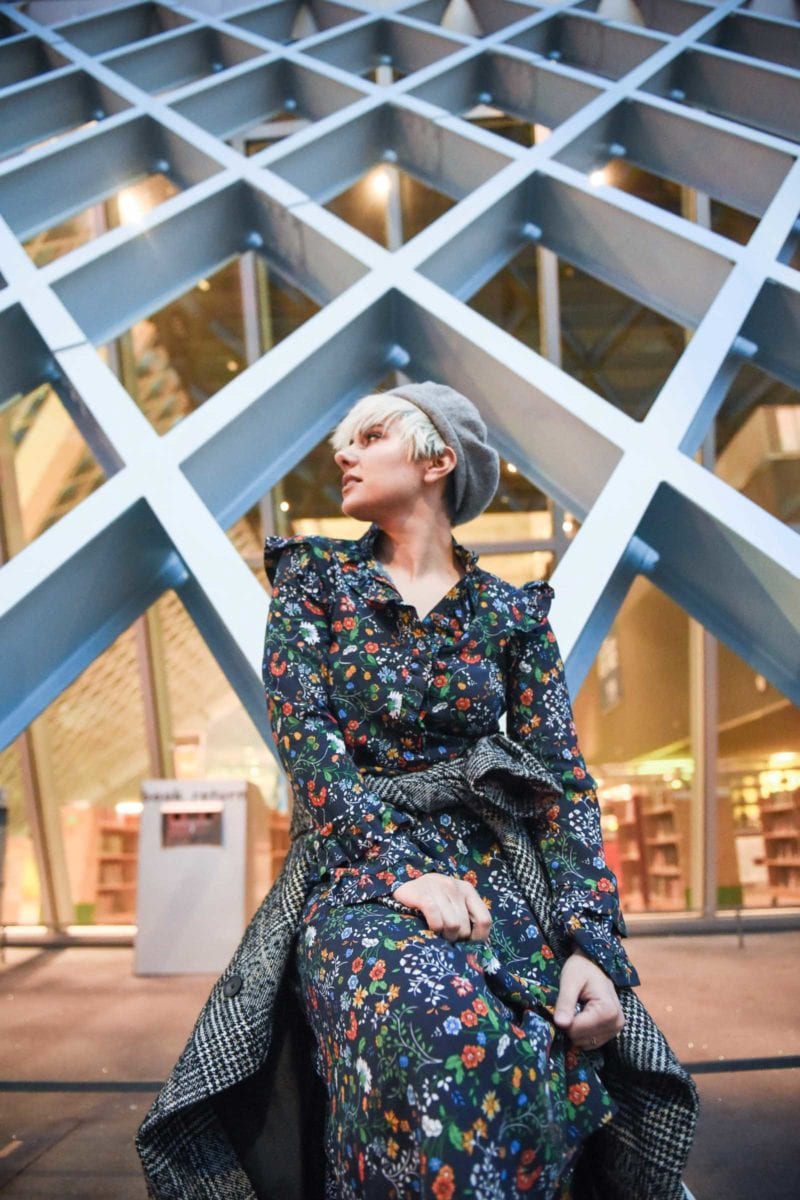 Photography: Vivian Hsu
Styling: Rebecca Thayer