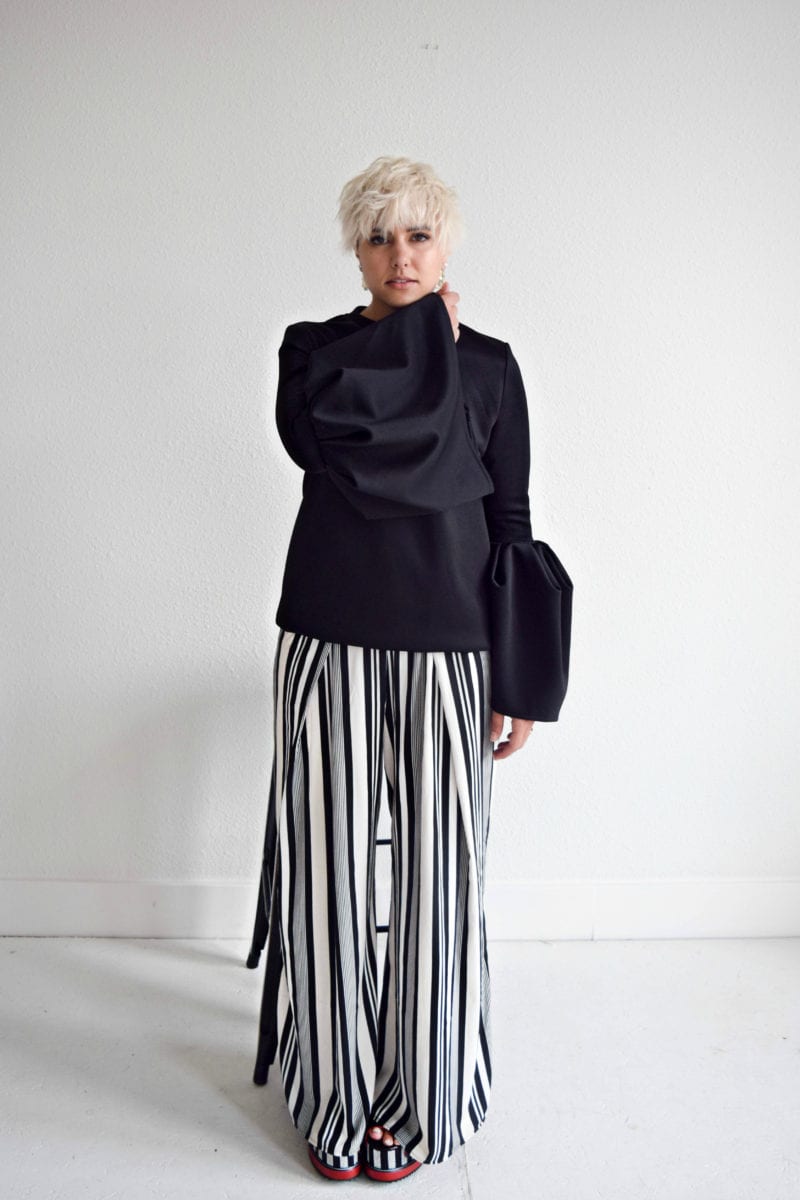 BIG, BOLD, look at me, 90's stripes are back in a big way this season. Stripes are one of those things that cycles in and out of vogue every 5 or so years so they have been poised for a comeback for a little while now. What differentiates this season's stripes from those in recent years is the width, say hello to Beetlejuice coming back.
Bell Sleeve Top | Stripes Trousers| Proenza Schouler Platform Sandals 
Perhaps one of the easiest ways to start to incorporate a bold stripe into your wardrobe is through a striped trouser. It is always very challenging to find a good striped pant because whenever a good option surfaces it sells out almost immediately. Why you might ask? The striped wide leg pant is perhaps of the most flattering and elongating things you can ever put on your body so having a pair is like having a guaranteed 'skinny day' waiting to be worn in your closet. Of all of the striped items that you might acquire this season this is sure to be the most timeless so don't be afraid to invest in a great pair of striped pants that is going to last you many seasons to come..
For a modern look pair your wide striped pants with an of-the-moment bell sleeve top and rather than opting for heels try a platform striped sandal like these Proenza beauties to help elongate your look even further.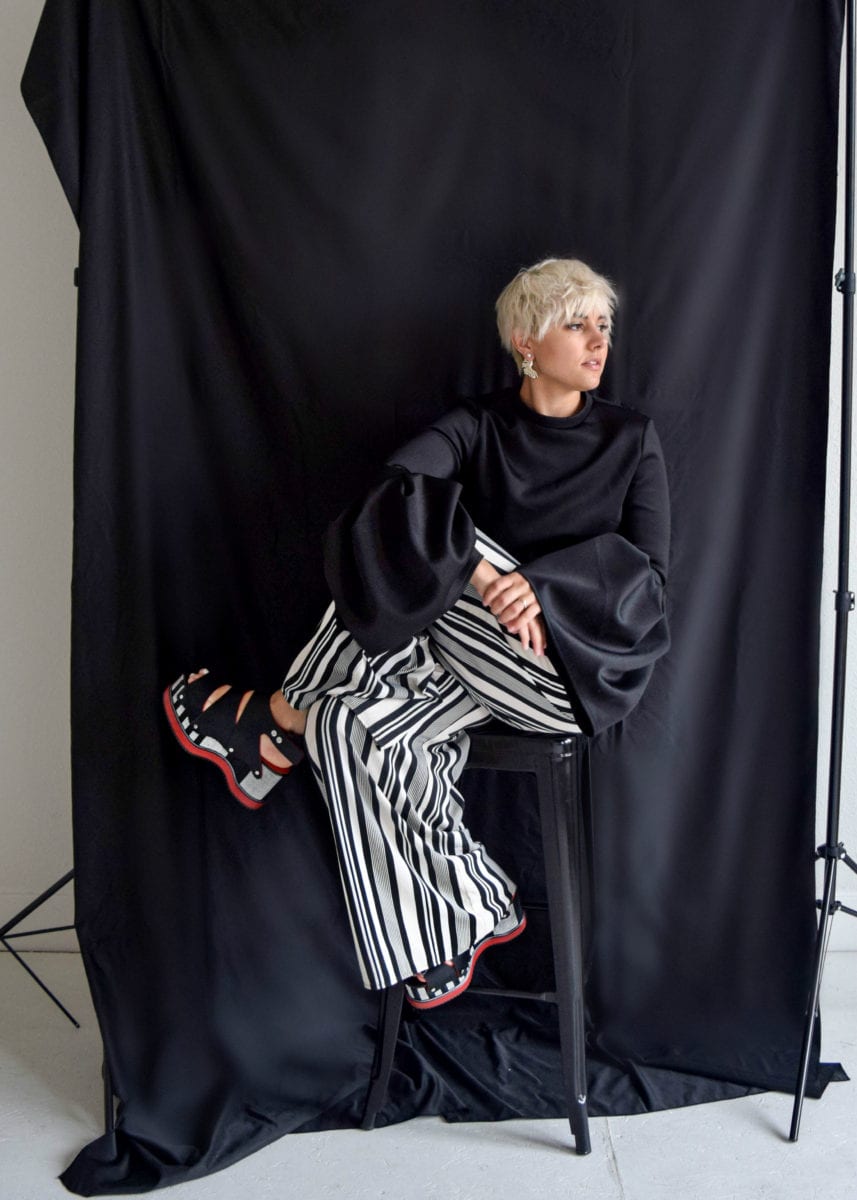 Zara Blazer (identical Topshop version HERE) | Vintage Harley T-shirt | Zara Striped Skirt (similar HERE) | Laurence Dacade Boots
I know this post is all about NOT looking like Beetlejuice but there is something that has to be said for a fabulous all-striped look if you really want to make a statement. For our first look we opted for a striped skirt suit (mind you this blazer and this skirt did not come together originally.) The addition of the skirt rather than a pair of pants was more appropriate for summer and also is less in your face than a full matching suit. To break up the look we added our favorite vintage Harley Davidson tee shirt as well as a pair of timeless boots that keep this look from feeling too 90's or too structured.
With the rise of a matched suit in popularity this year and in the upcoming season a matching blazer and pant or skirt combo will definitely be on trend so don't be afraid to feel a little like Beetlejuice here and just go for the statement option.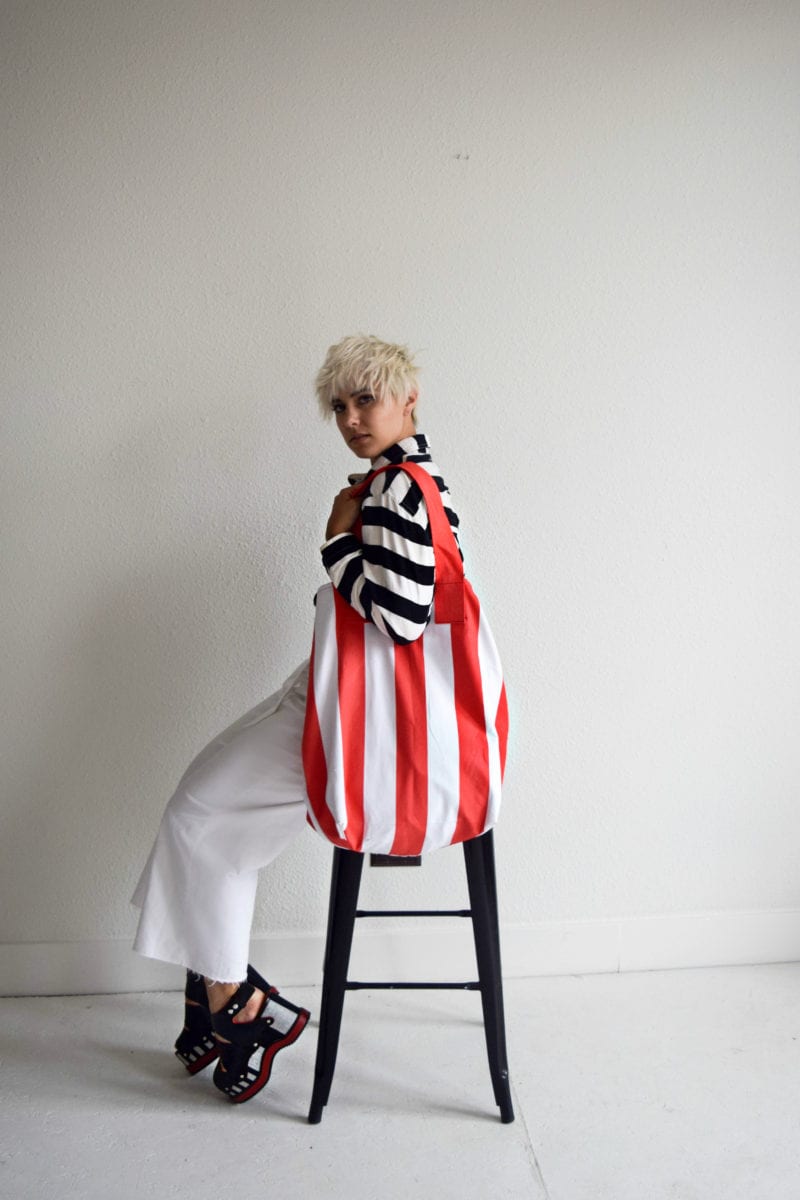 Shirt Vintage | Topshop Culottes | COS Bag |Proenza Schouler Platform Sandals 
Lastly and perhaps most interestingly, the wide striped shirt is coming back this season and unlike the striped pant this probably isn't something you have handy in your closet. This particular shirt we used today is actually a vintage item from the 90's but it looks exactly like what is being offered by Topshop and so many other retailers which goes to show this is truly a throwback trend.
For a fresh take on this vintage-styled favorite try a contrasting stripe to wear with it, such as this red striped bag. Also a white cutoff culotte gives you a different kind of retro vibe keeping this from feeling too 90's. Again a stripe pattern play is always fun so these Proenza Sandals really jazz up the look.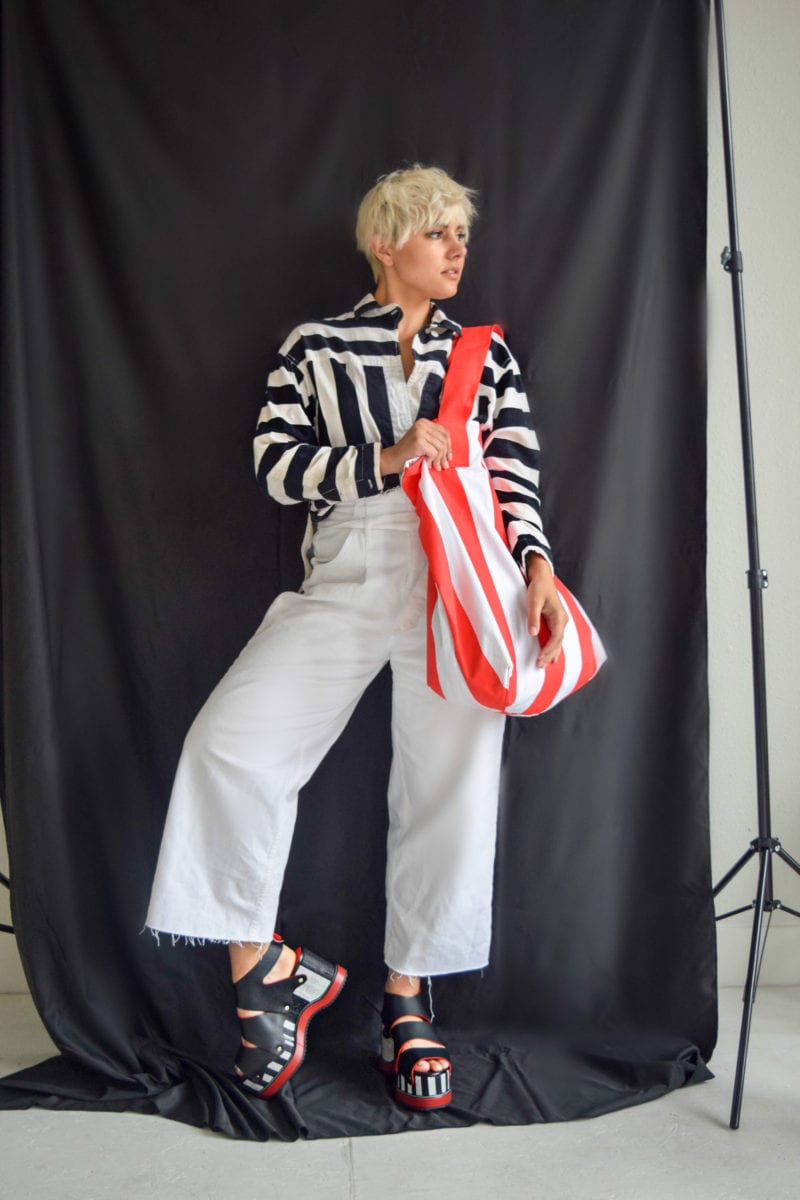 Which is your favorite way to wear the striped trend? A full suit? A pair of pants? Or maybe even just the shoes is good enough for you.  Let us know in the comments section which look you will be rocking this season.