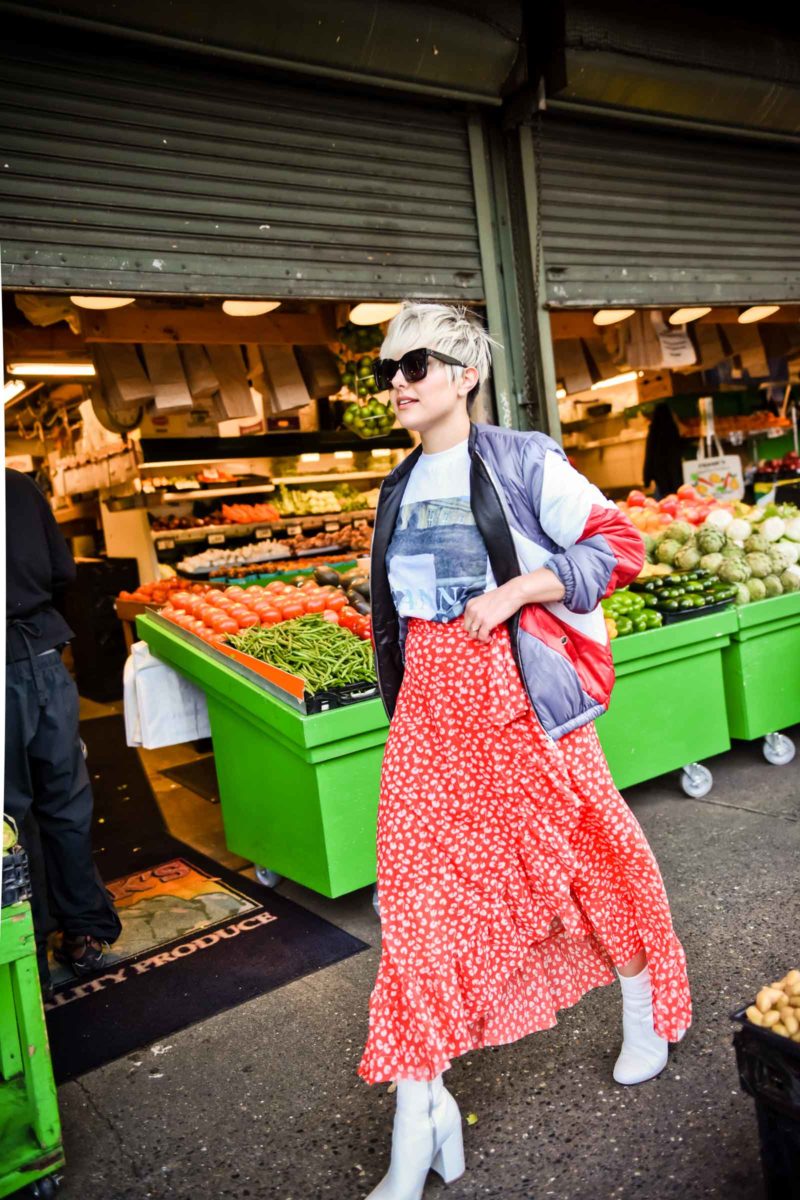 There is a cult following behind the Copenhagen-based label Ganni, and for good reason. Everywhere you look you see 'cool' women throwing on their easy sweaters, dresses and separates like they were their favorite pajamas. 'Effortless' is a Ganni description of their Ganni Girls, a Copehhagan girl squad of women we all aspire to be. I have been personally following the label for some time despite the fact that it isn't very easy to get a hold of in Seattle. Your buying options are Pipe & Row (thank you for carrying them!) or the internet, so when an opportunity arose to visit their Pop-In during Fashion Week in NYC I took it.
The 'Model' (or just shop girl who looked like a model: she was gorgeous, roughly 6ft tall and a delightful human…) in the Ganni pop-in was wearing a Ganni t-shirt with their signature wrap skirt in red. She looked amazing. She also looked like she had just thrown on the outfit without a care in the world, so naturally I bought the entire look. I was forewarned that this skirt would 'transfer' (aka bleed) if I wore it with white before washing it, but I wore the outfit anyway. My Ganni t-shirt is now two-tone, red on the bottom white on top, but it was 100% worth it.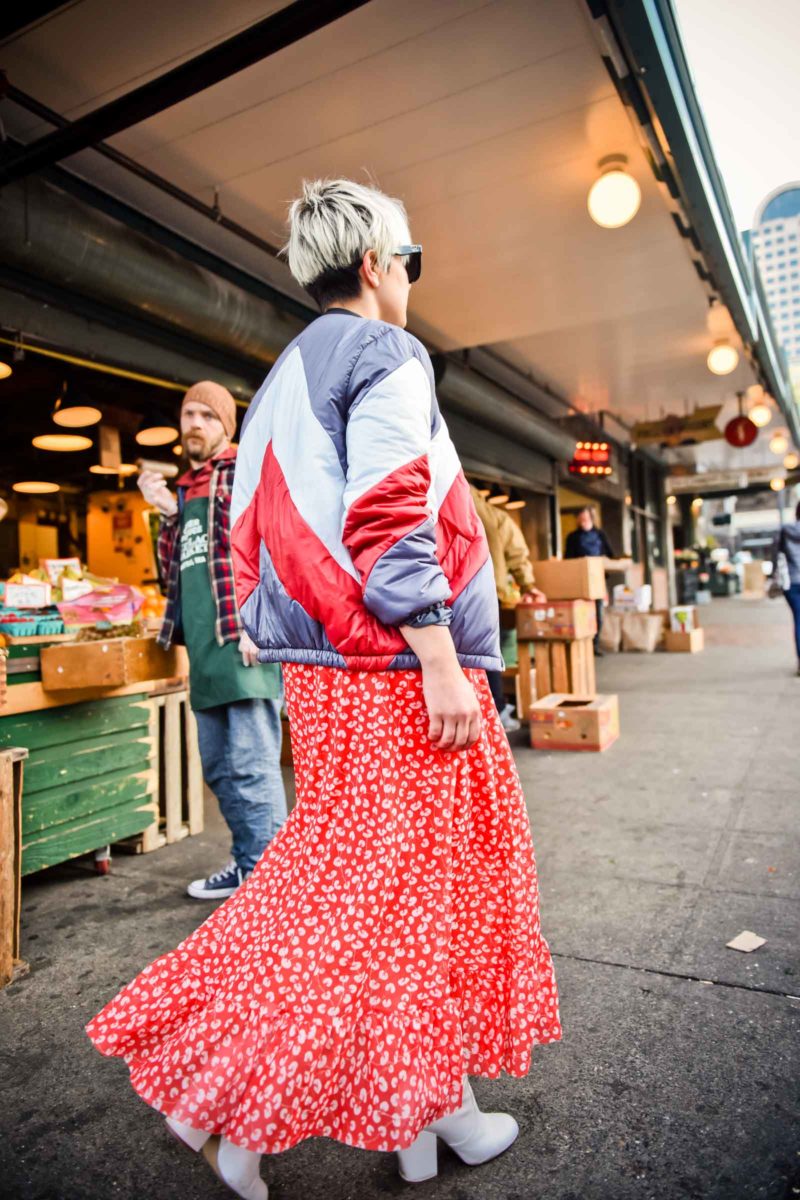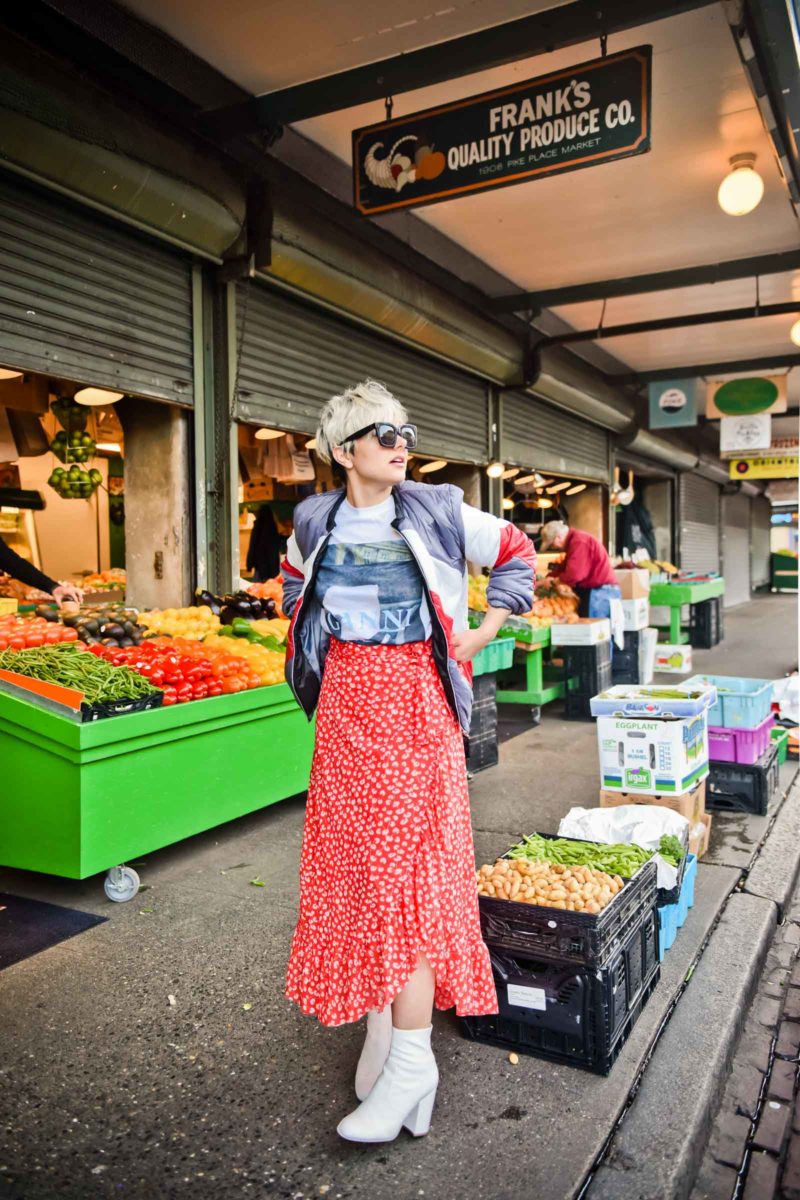 So let's talk about this skirt. It's made from a printed mesh with plenty of elastic and it wraps around your waist for a leg-revealing fit. I had to go down a size when buying it but the real magic is that it seems to ALWAYS FIT. That's right, stretch + mesh = magic. As if that wasn't enough it also is one of the most comfortable, excellently fitting pieces of clothing I have ever had the pleasure of owning. Don't get me wrong, the price tag was $225 and had I not been physically trying on the skirt and in the mood to splurge I wouldn't have purchased it but it was 100% worth it and then some.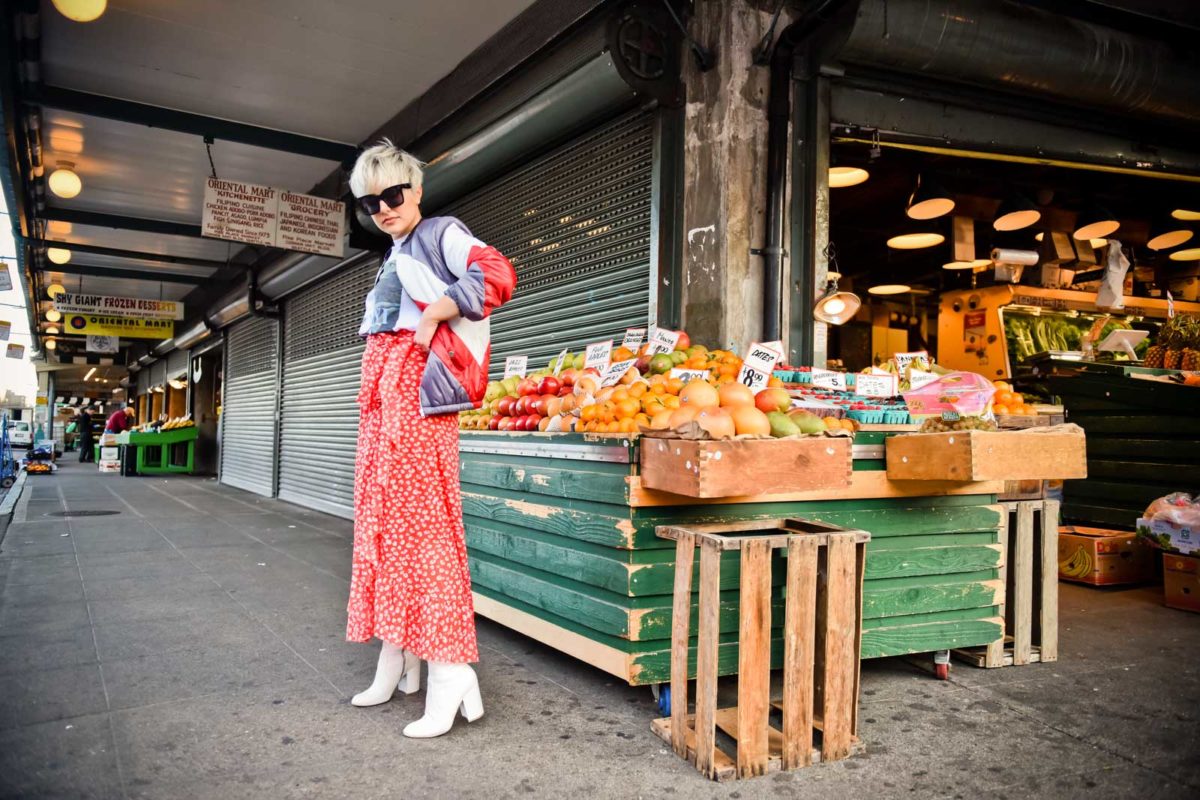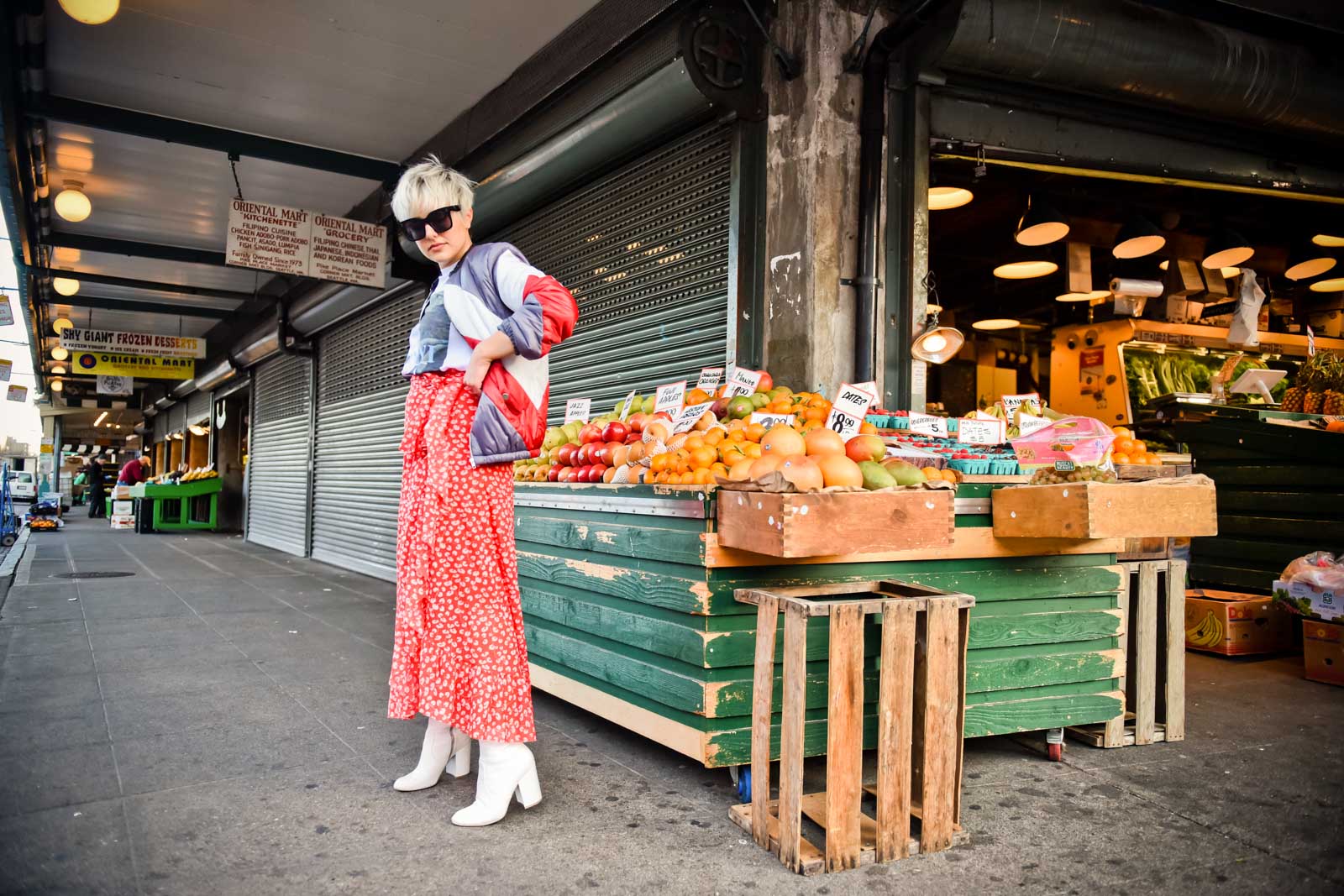 You may have noticed on Instagram that I recently went to Mexico, and the magical Ganni skirt came with me. It was also perfectly breathable in the hot weather yet kept me warm at the airport as well. Magic. I know you now probably want this skirt just as much as I want another one, but here is the rub: they always sell out. While I got lucky in New York I had never been that lucky online so you may have to become a bit of a staler to successfully find one of these skirts. If this post is any indication though, I highly recommend that you commence your skirt stalking.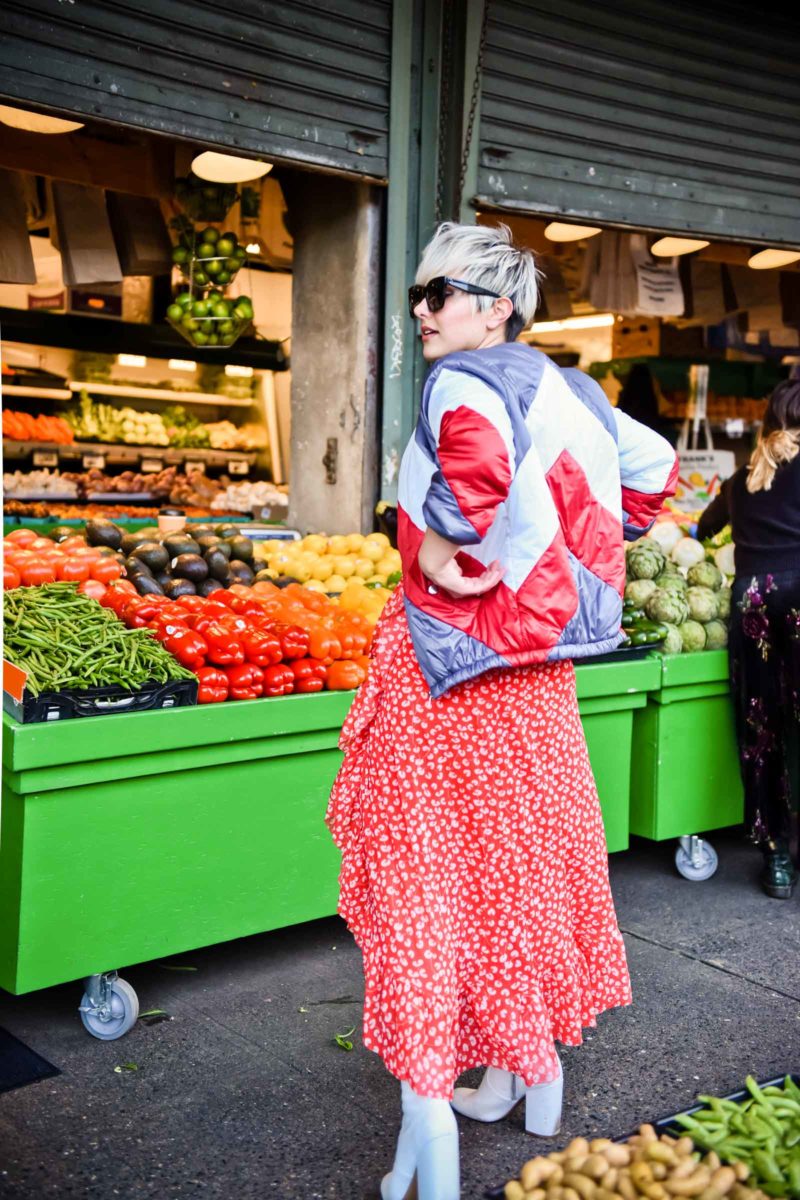 The moral of the story, we all need this Ganni skirt in our lives. If you ever stumble across one, buy it, you will not be disappointed.
Thanks for reading,
-Rebecca
Some Ganni Favorites