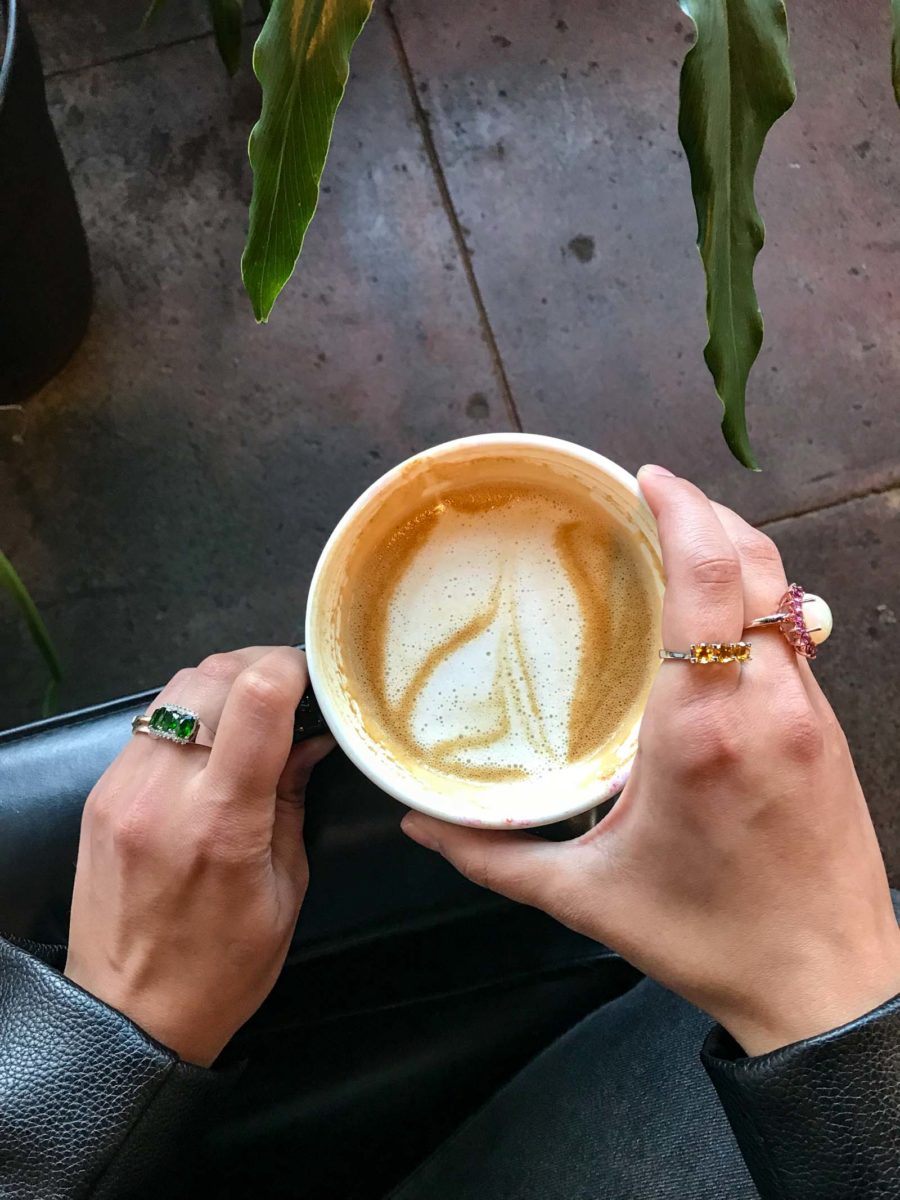 *Disclosure* This post was sponsored by JTV. I was paid for this post and received JTV jewelry pieces as compensation
I am a bit of a cliche when it comes to living in Seattle and loving coffee, I can drink up to 5 cups per day and on average never consume less than three before the day is through. When it comes to espresso I am picky as well, the milk has to be steamed just right with nice fluffy foam otherwise what is the point? There is one thing though that I love just as much as coffee and it happens to also be a perfect accompaniment to it: jewelry.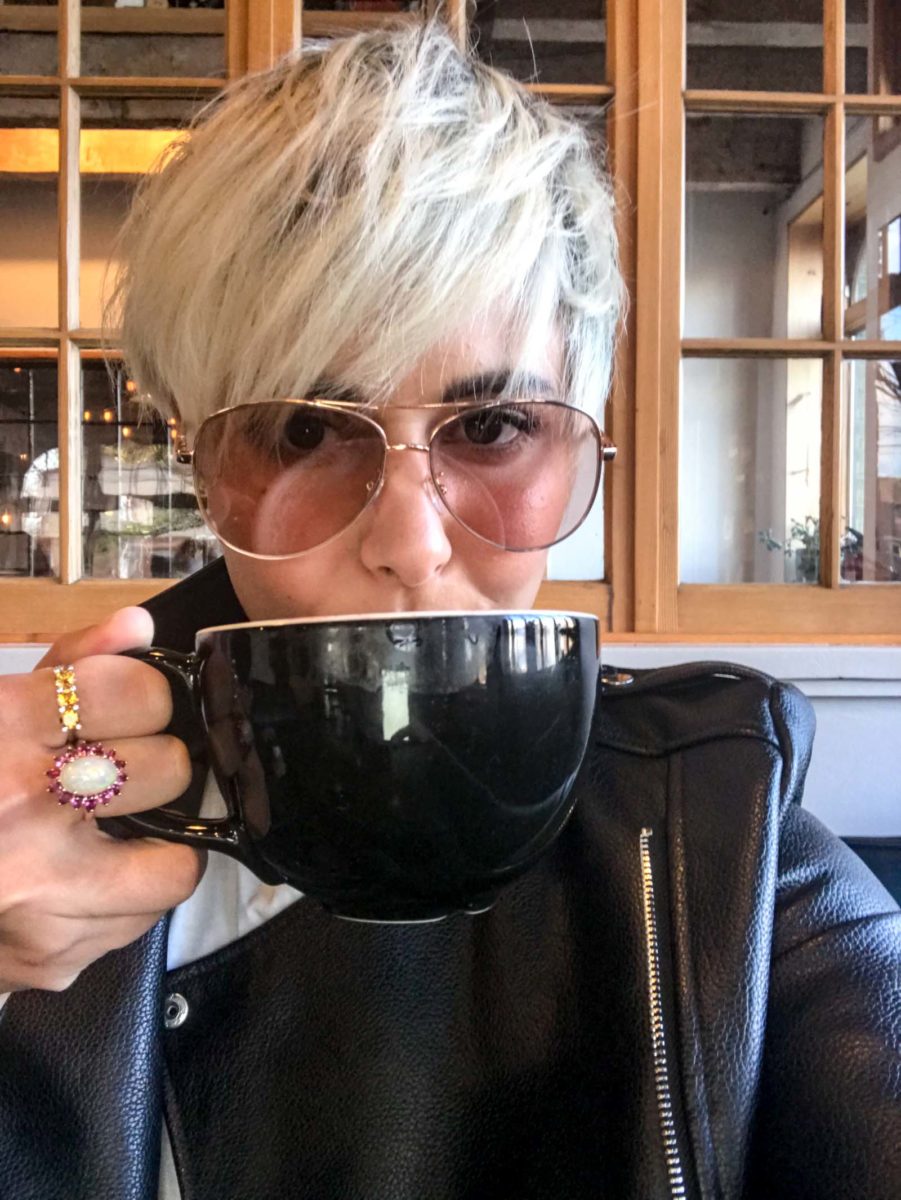 When taking that perfect #coffeegram it sure helps if you have some gorgeous bling on your hangs. While my wedding ring and band are fairly minimal I LOVE a good statement ring… or two or three. Your cup of coffee is gorgeous so why shouldn't your hand holding it be adequately accessorized as well?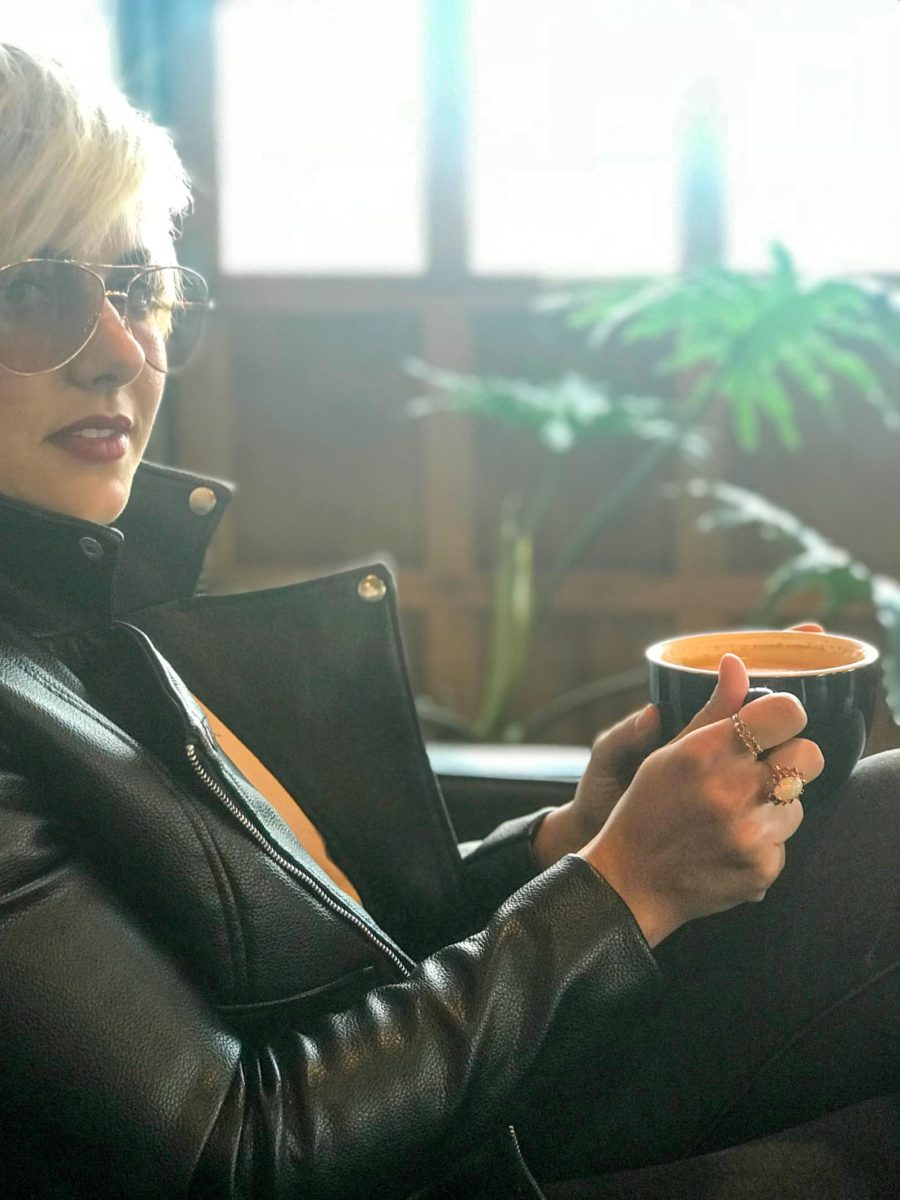 Get the Look
Today's ring were provided by JTV. My favorite ring I am wearing today is the large Ethiopian Opal  set in 14k gold and next to it I am wearing a Brizilian Citrine three-stone ring. On my left hand hand I am wearing an Oval Russian Chrome Diopside which makes a beautiful statement. Find more ring options at JTV. Use the promo code JTVFREE for free shipping on all orders.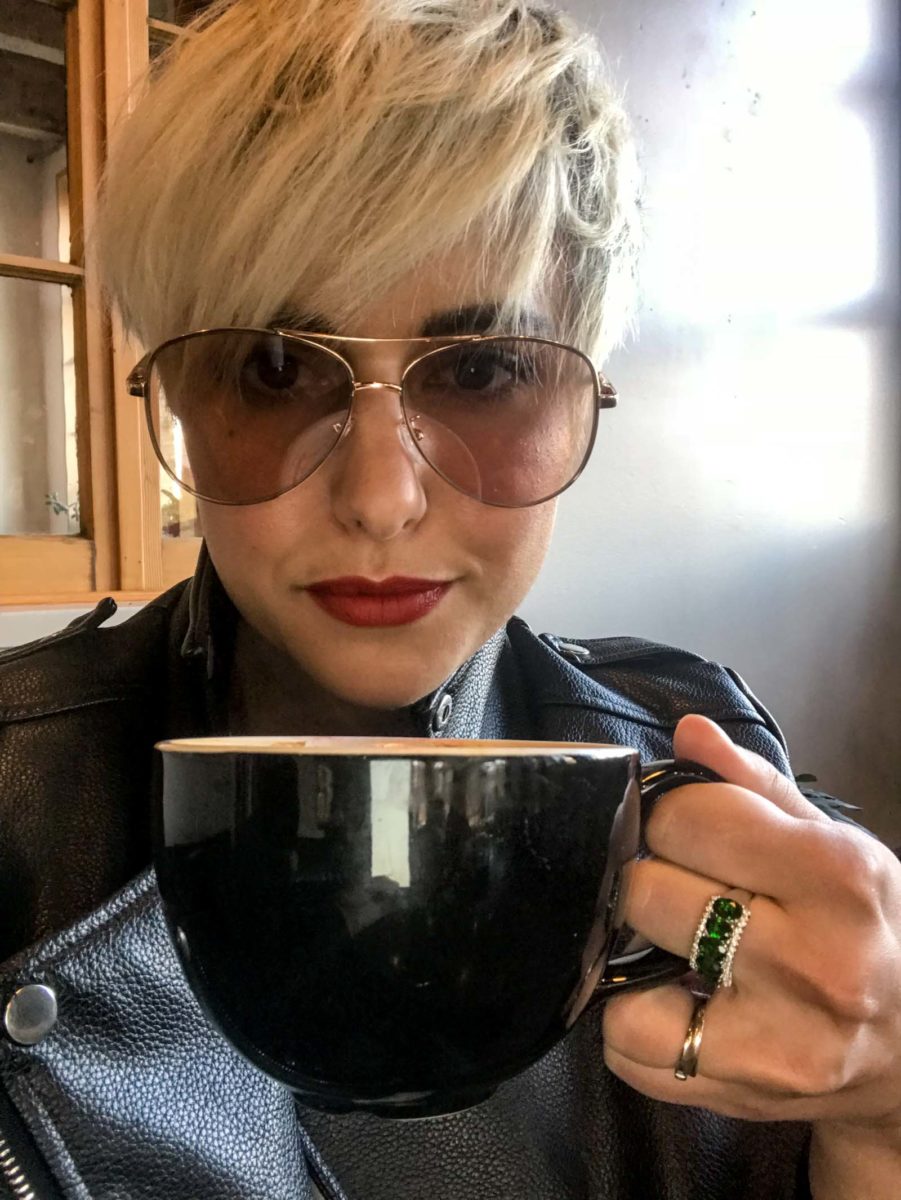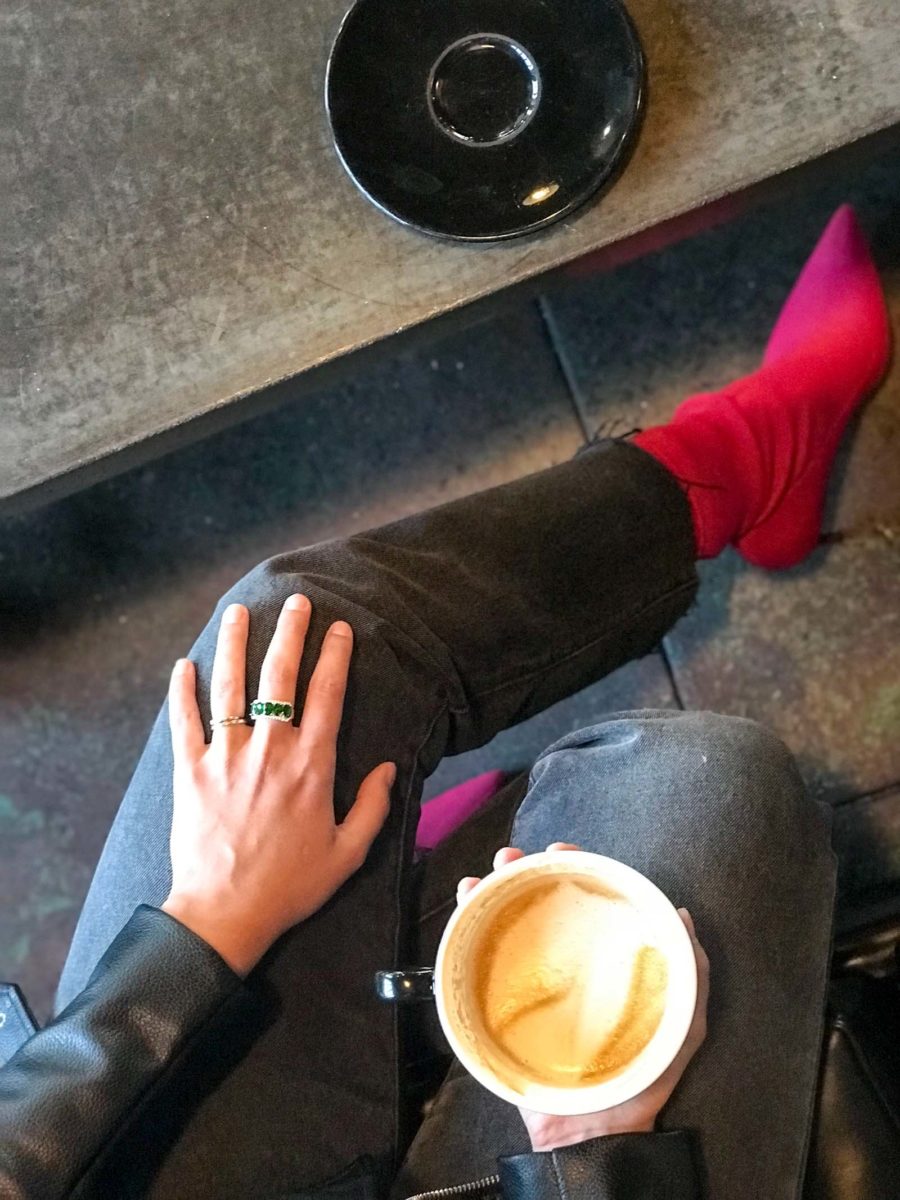 Post Sponsored by JTV. All thoughts and opinions my own. These affiliate links are not associated with JTV.
My blog may contain links to other websites. I am not responsible for the privacy policies of those other websites. When you click on a link, your information may be collected by those websites so I encourage you to read their privacy policies.