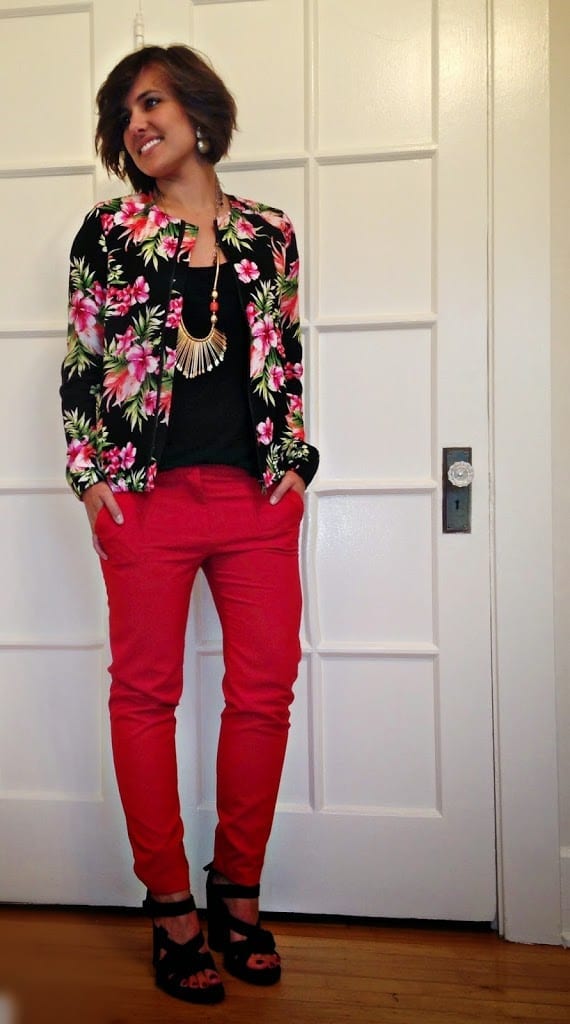 The Lowdown:
Bomber Jacket: F21 here
Trousers: Zara
Sandals: old Alexander Wang (from the Nordstrom Rack for 90% off)
Tribal Necklace: Forever 21 (extender = safety pins from my dresser)
I don't do girly florals, no offense to anyone out there who likes pastel flowers, they just aren't my thing. However, floral prints are HUGE right now and lets face it, we all want to participate in the trend. So adding to my affinity for ethnic inspired jewelry, things and prints, I have decided that a more Jungle Print or 'Island Print' as Forever21 calls it, will suit my needs just find. Take notice: Jungle print CAN be a floral. In the cannibalistic flower kind of a way, which again, I am definitely on board with. Cheers!