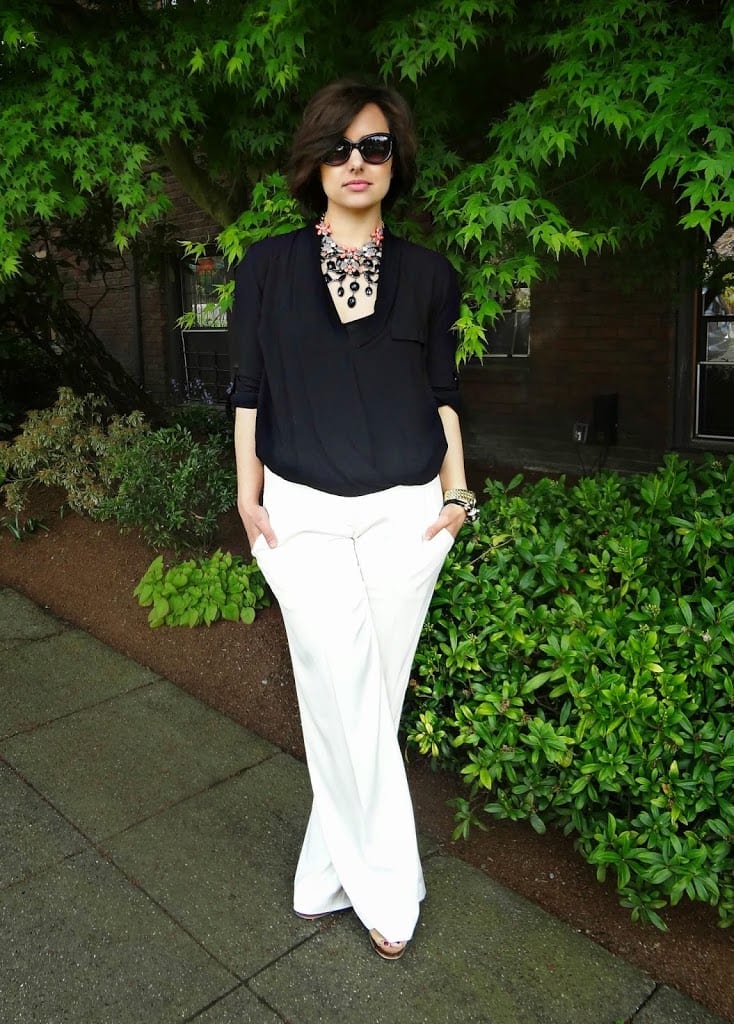 The Lowdown:
Black Blouse: other colors here
White Trousers: similar (and cheaper) here
Jewelry: Forever21 & Jcrew old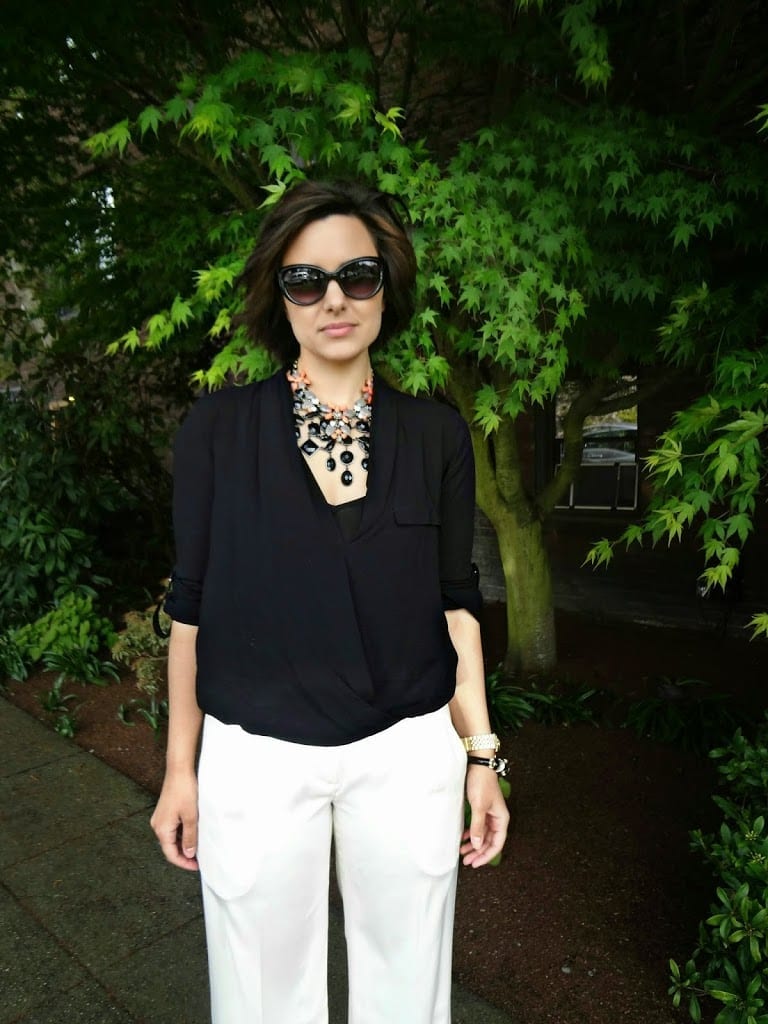 If you have been following street style blogs or fashion week coverage or really any style blog at all you know that white trousers have become quite the trend. Once relegated to your mother & grandmother's closets for fancy summer occasions, these unflattering yet lovely pants add sophistication and also provide opportunity for some funkier combinations.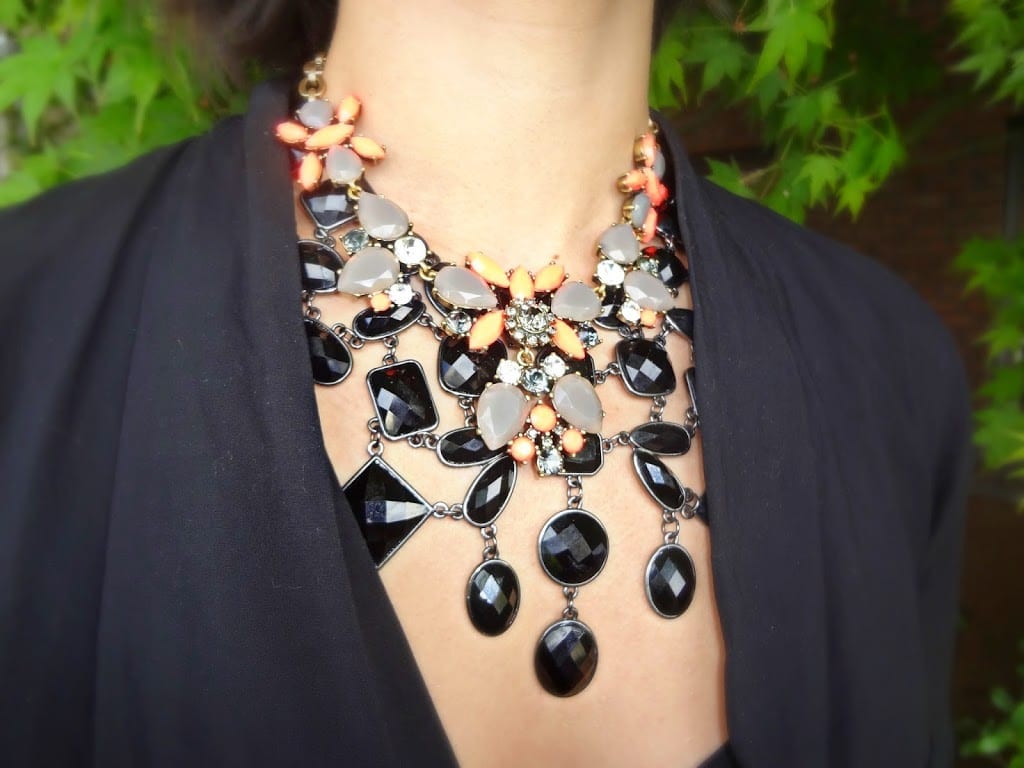 Granted this post isn't about pushing the limit of that type of dressing, it is still far too cold for that here, but instead it's about taking something seemingly difficult (white silk anyone?) and making it easy and wearable.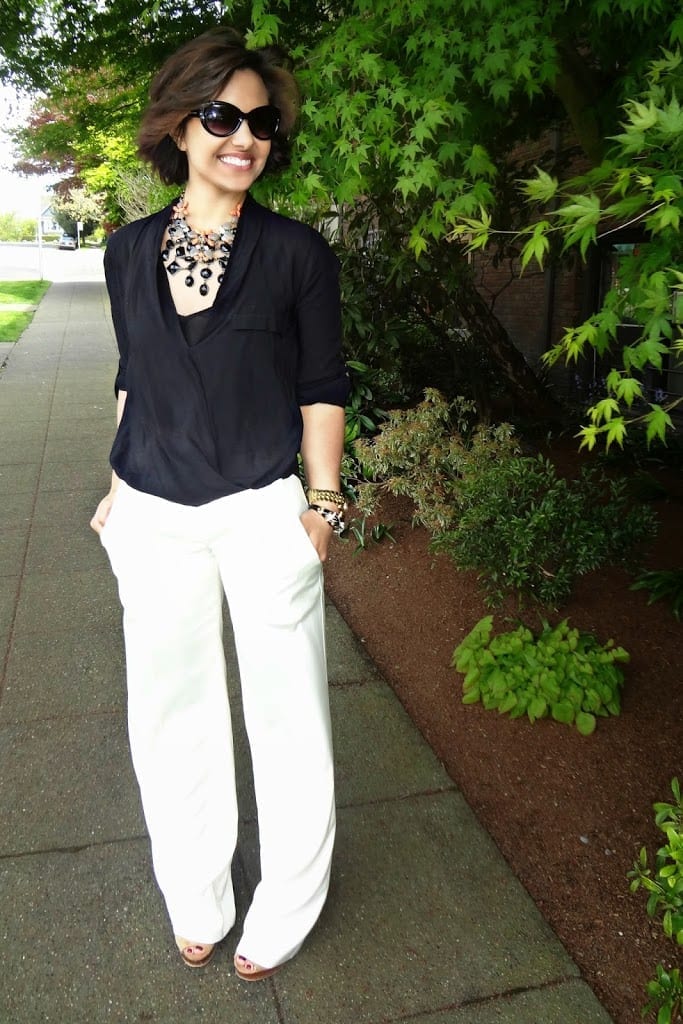 I specifically chose not to hem these pants even though I have to dig for a shoe high enough to keep them out of the mud. I love the Rachel Zoe volume extending all of the way to the ground. It elongates the leg which is so necessary in a pant that too easily can reveal all of your figure flaws and make you feel uncomfortable. So how does one overcome the difficulty of a blousy white trouser? Tailoring.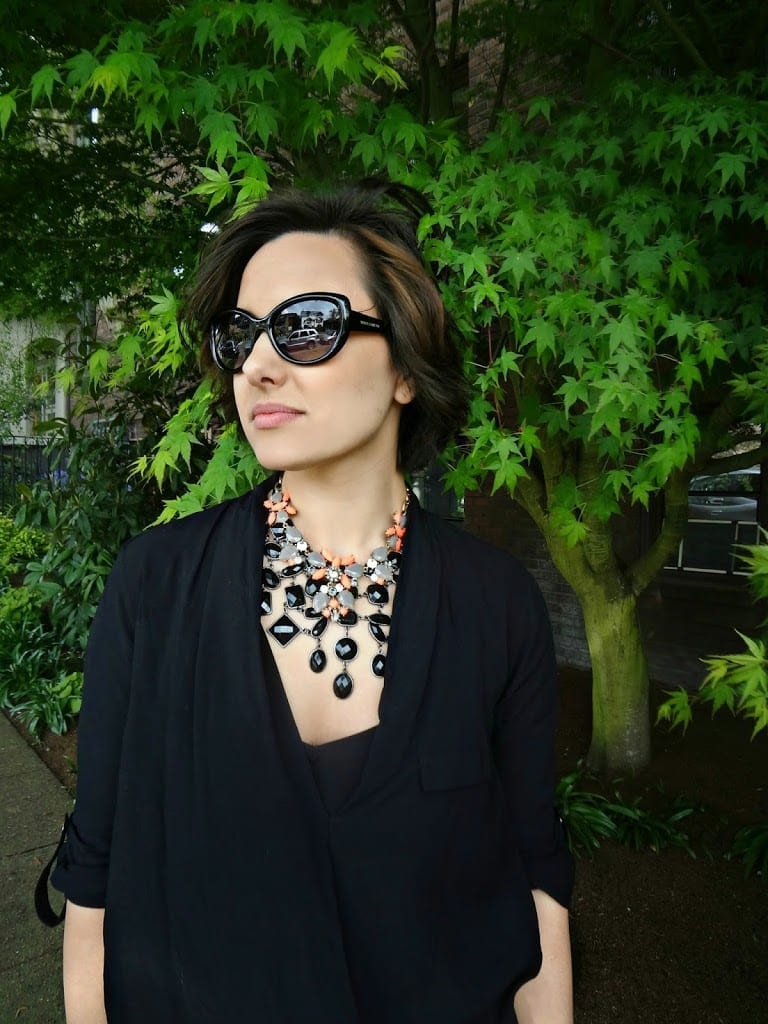 It is hard to tell as these pants practically glowed in the sunshine, but there is pleating at the top of the trouser and a structured waist. Also essential: a solid lining to the pants so that the color of your underwear and the shape of your rear is visible to the world. I got lucky on these pants in a sample sale but had been keeping my eye out for a viable white pant option for a while. Had these not come along I probably would have gone with a linen pair from Zara that I posted on a wishlist recently still available
here
.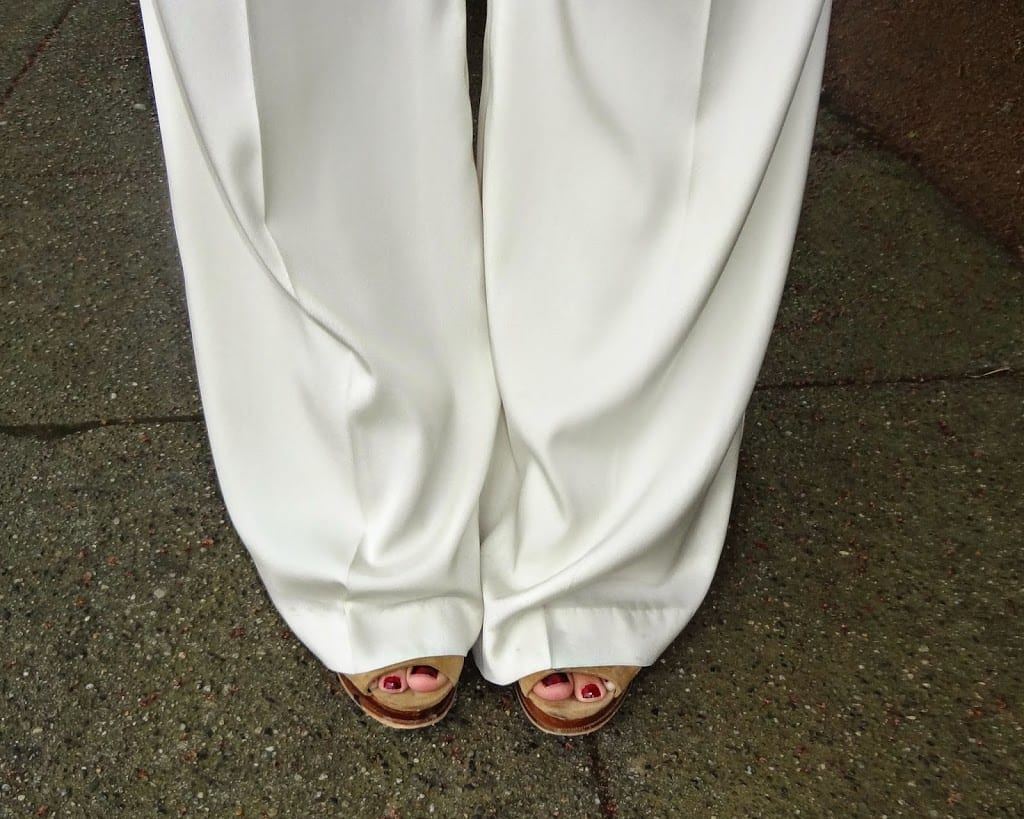 Happy hunting for your pair of white trousers and look for more avante garde combos
with these beauties once the weather brightens up a bit. Cheers!