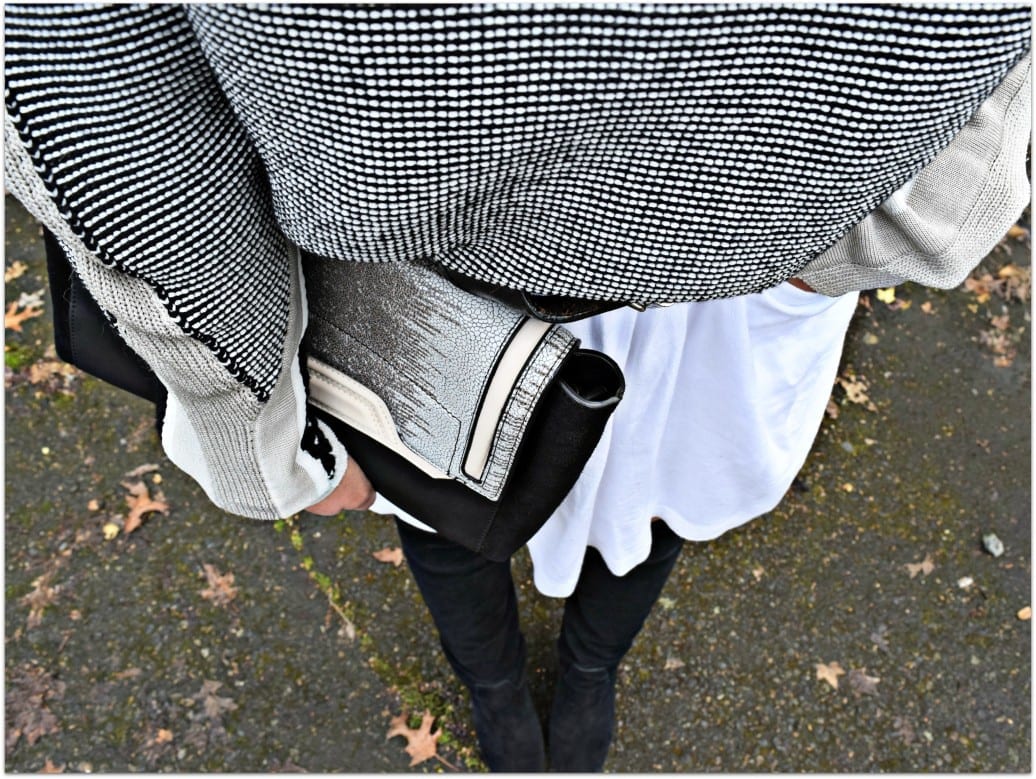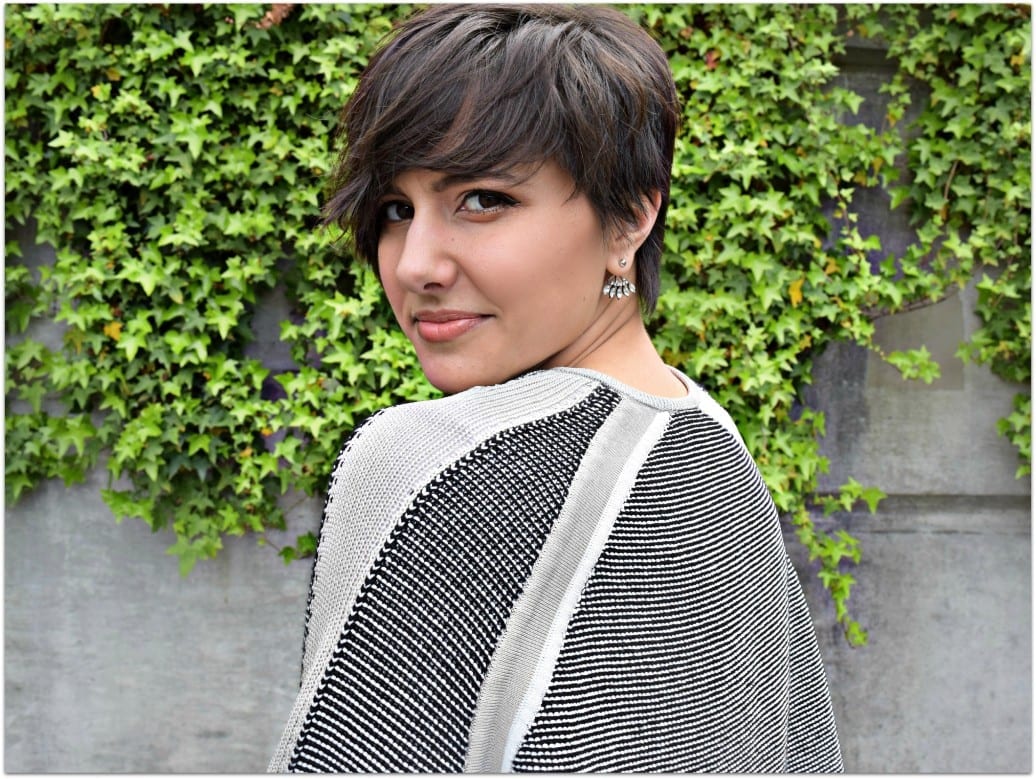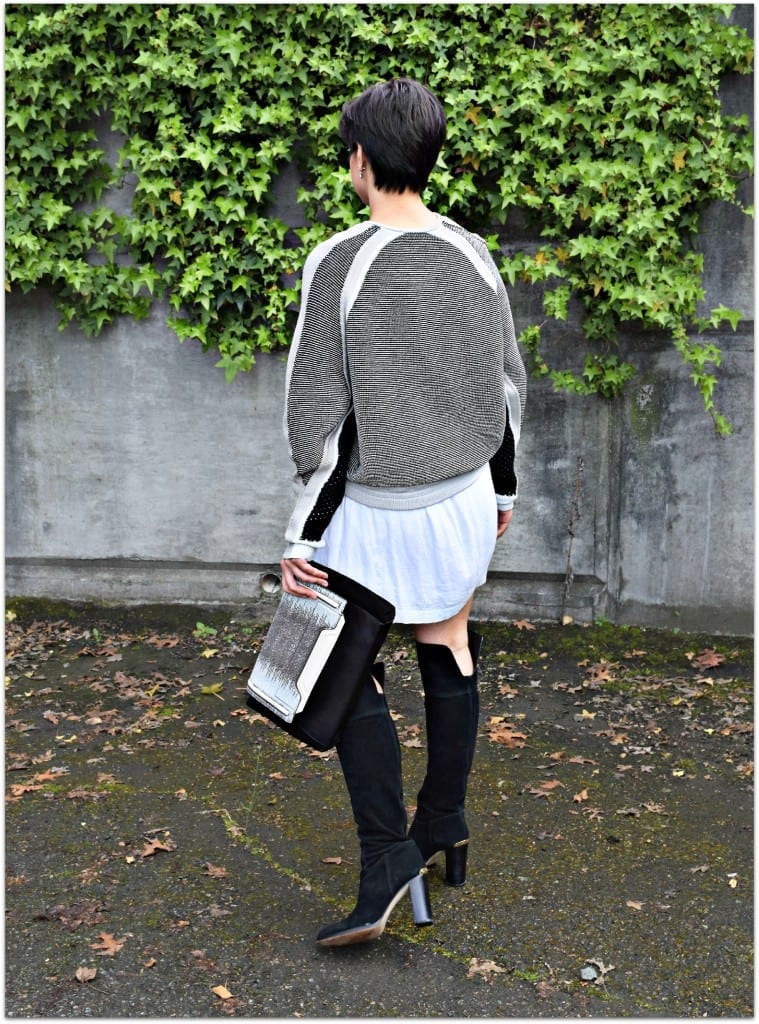 Helmut Lang Convergence Sweater (similar below, last seen at Nordstrom), Dropwaist Dress Zara similar, Michael Kors Regina Boot similar,  Zara clutch
What makes for a good investment piece? As my blog title states I love getting a great deal, getting the look for less, looking like a million dollars but not paying that much etc, but ever now and again I too love investing in a beautiful designer item. When it comes to looking at an investment piece I usually look for two factors: how unique and unlike anything else is the piece and how frequently will I wear it. If the first qualifier is met that the item is so unlike anything I have seen or likely will see then I am likely to care less about wearability and more about adding a pop every now again and treating the sweater, shoe etc like a collector's item. A good example of this would be my beautiful white pony hair Ivy Kirzhner heels which aren't exactly good for everyday use in Seattle but they sure do make a statement when they can be worn.
The opposite of this would be today's Helmut Lang sweater, not because it isn't fabulously unique but because it is wonderfully wearable. A medium weight sweater is a year round staple in Seattle so this could be an all season piece for me and boy is it comfortable. The detailing is exquisite with four different knitting styles creating the voluminous shape of this sweater. For the first run wearing it I took paired it with my favorite Zara cargo pants and went to Costco because even though this is a beautiful designer item it still is a slouchy comfy sweater and I should treat it as such. Cost per wear on items you will have for years is a great way to estimate their value and I know I am going to get my money's worth out of this gorgeous Helmut Lang number. Have a wonderful Thursday and thanks for reading!
-Rebecca
Thank you so much for reading and for stopping by! Best of luck with your blogging efforts!

Thank you and thank you for stopping by and reading! xo

Hi, nice to see your website

ciri-ciri-kanker-paru-paru#http://www.lautanindonesia.com/blog/obatsipilisdenature/blog/124142/ciri-ciri-kanker-paru-paru
---
---