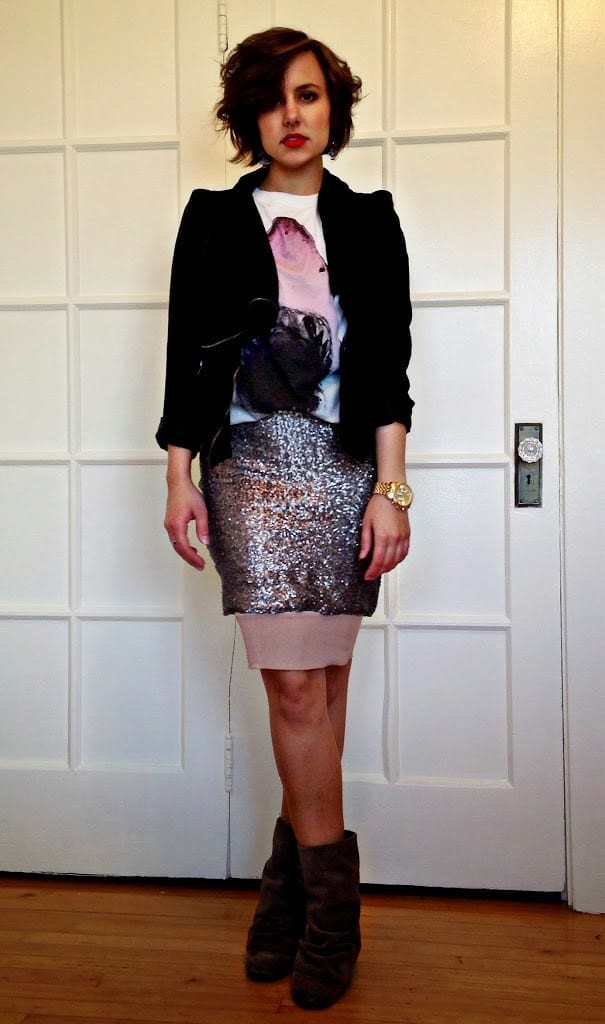 Astr Sequin Skirt last seen (here), Zara t-shirt, Forever21 Jacket (old), Nordstrom Booties (old) similar
Sharks and shark faces have become a thing here in Seattle. If you happen to have heard of a newer local rapper named Macklemore you may have also heard of his loyal banned of followers predating his international stardom, the Shark Face gang. I am also quite certain that I am not the only person in Seattle who hops on every single trend Givenchy introduces, including their shark face t-shirts.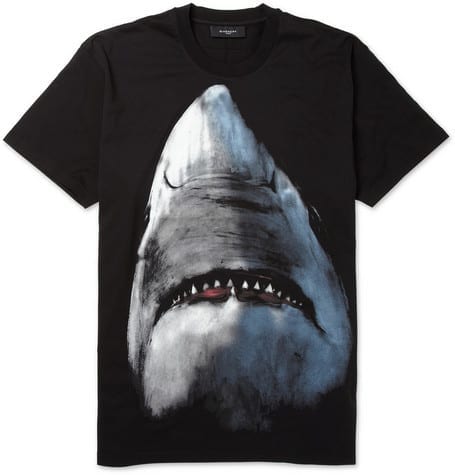 I love fashion statements like the Givenchy Shark Face shirt, with a Jaws like shark looming up looking as if he is ready to take a bite out your leg, Prada shoes and all. What is even more fun about strange trends like these however are how whimsical they are. Everyday individuals who watch Shark Week obsessively suddenly have an ominous t-shirt to wear entirely too many days in a row that is also an iconic piece of fashion.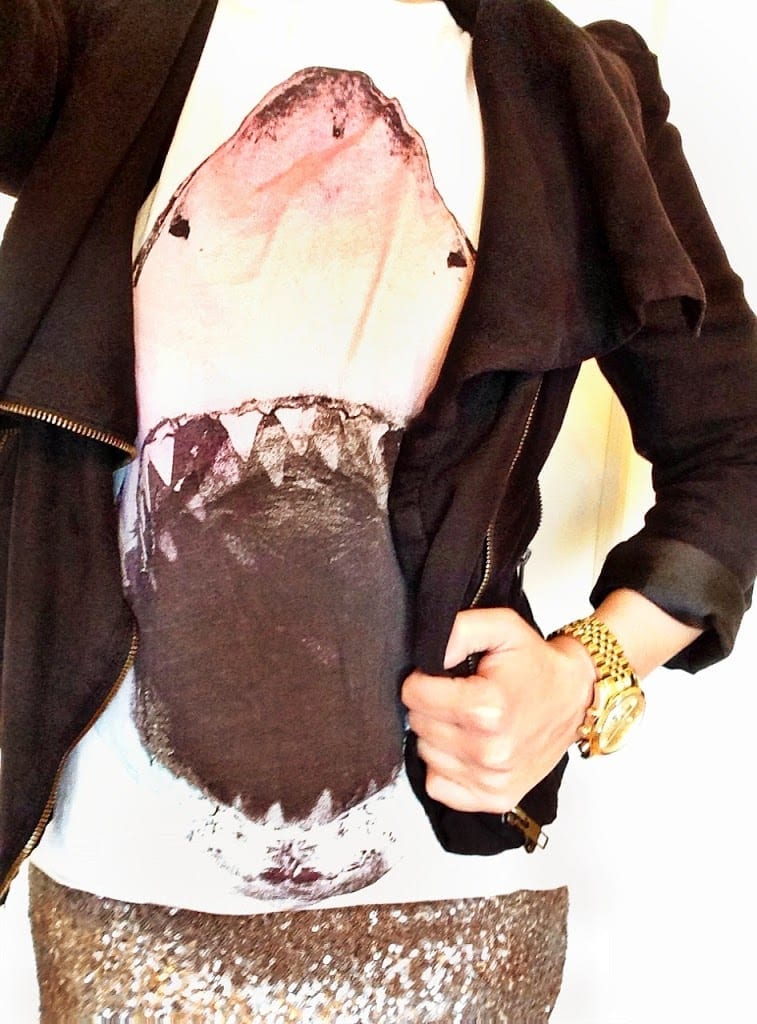 Being the trend-follower and Givenchy-obsessor that I am I found myself searching for an imitation, and while this ombre Zara tank wasn't an exact replica, it preserved the spirit of the original and added a little feminine flare to it. (Plus, being $30 was certainly compelling as well.) So while trends come and go as I emphasized in the Rotweiler post, fun pieces like this that add interest and fun to a wardrobe will endure and transcend season as they make us smile and occassionally inspire significant-others to hum the Jaws music while brushing their teeth. Who doesn't love that?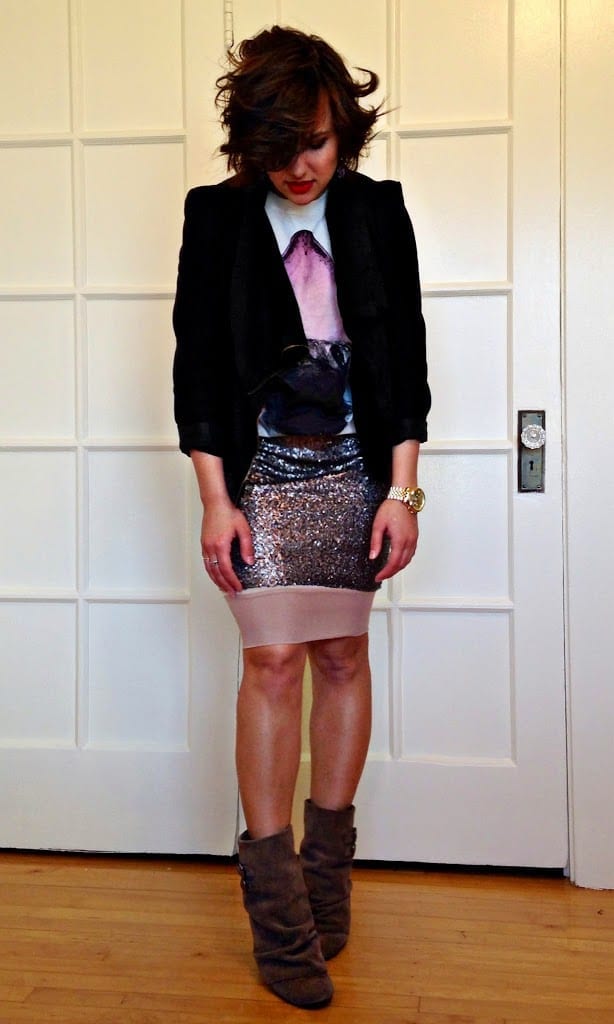 A quick note about the skirt: I absolutely loved this skirt when I first saw it, however having entirely too many pencil skirts and not wearing them frequently enough didn't exactly inspire me to purchase (plus I have a crushed velvet gold TopShop skirt that was recently acquired and how many shiny skirts does a girl need? Apparently a few…) I stumbled upon the skirt on a sale rack at Nordstrom and bought it even without trying it on (they have quite a liberal return policy after all.)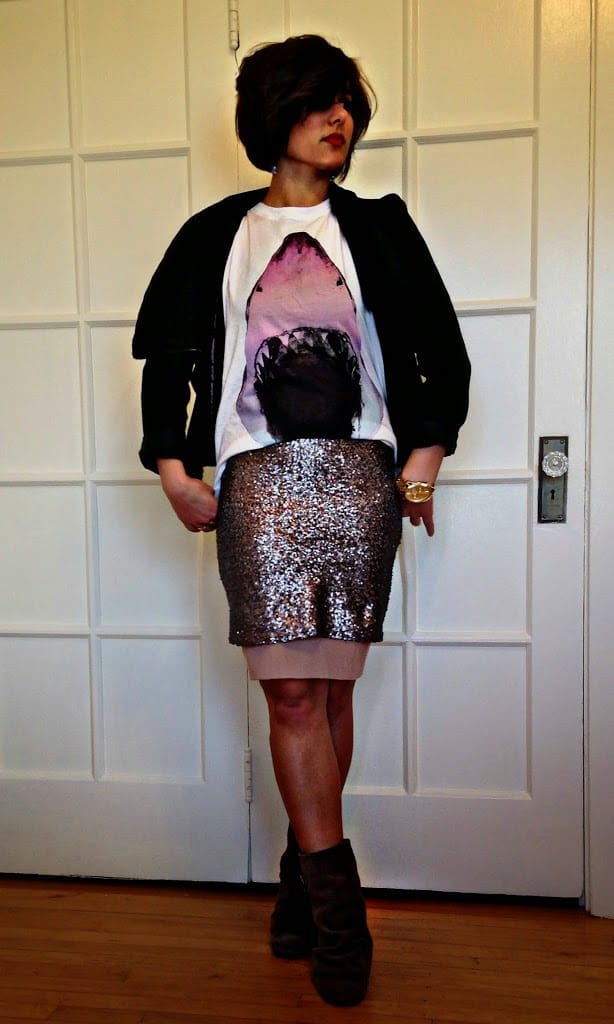 If any of you have ever have heavily sequined pieces in your wardrobe you know that they can be quite dangerous. Scratches that look like a cat tried to use you as a scratching post are common or you look like you fell into a bramble bush, all from taking a sequined piece on and off. Luckily this skirt is lined below the sequins and in an ingenious move the designer extended that slip below the sequin portion in a very fun, flirty way. So not only does this skirt not scratch due to its superior lining, it also looks sassy and stays conservative in length which are usually mutually exclusive characteristics. Moral of the story: great buy and I probably should have purchased it sooner and not relied on luck.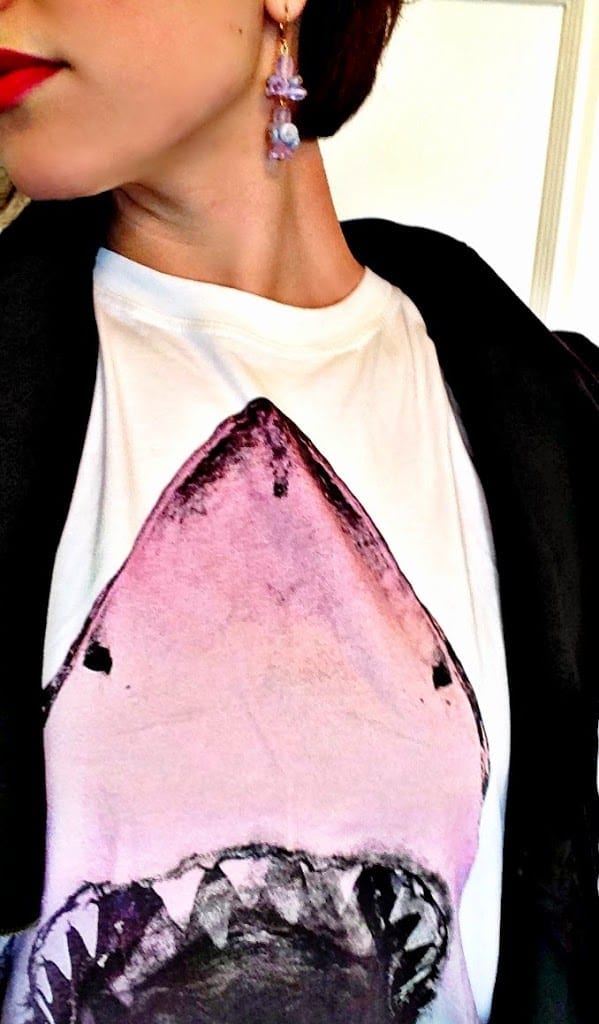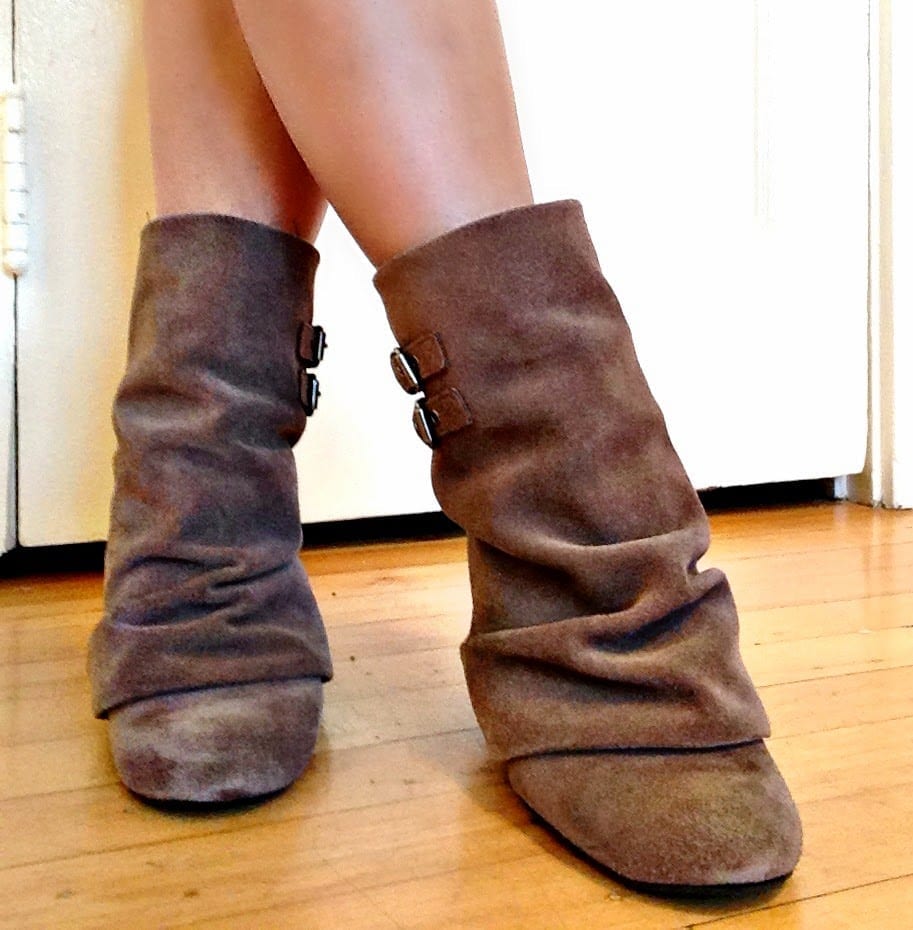 SHOES! RAAWR!