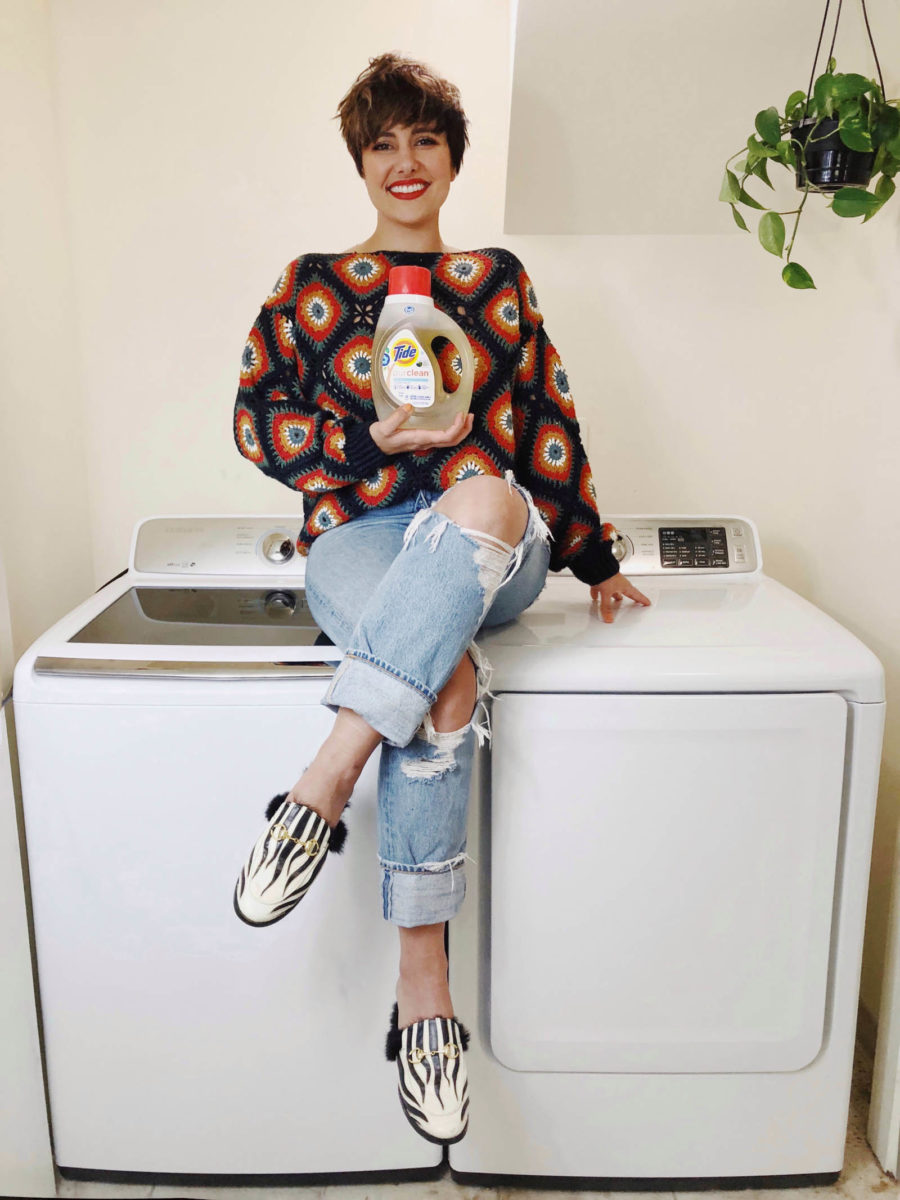 I have shared previously that my husband and I recently moved into a new house and we decided to purchase an energy efficient yet highly effective washer and dryer because we didn't want to compromise when it comes to cleaning our clothing and protecting the environment. As a fashion blogger clothing is a big part of my business, so how I clean my clothes really does matter. That's why I am partnering with Tide purclean, the first plant-based detergent with the cleaning power of Tide.
I tried Tide purclean after purchasing from my local Fred Meyer and was delighted that it actually cleaned my clothes beautifully, making them photo-ready clean while still being a plant-based detergent.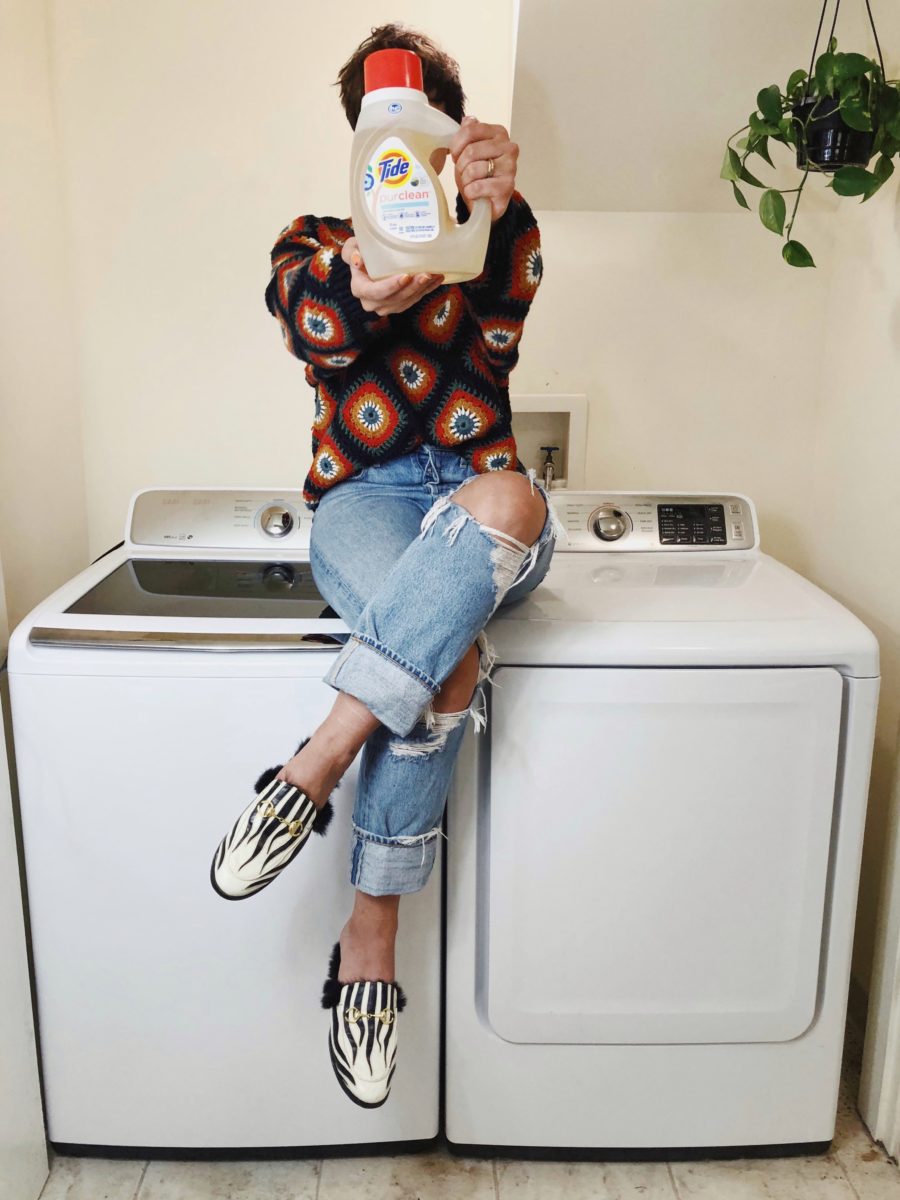 My husband and I try to do as much as possible to reduce our environmental footprint as well. We were delighted when we discovered Tide purclean is produced at a facility that uses 100% renewable wind electricity. It also is made from plant-based ingredients which we love since it's a renewable alternative to petroleum based products. Want to try it for yourself?! Get $3 off your purchase using this coupon.
This is sponsored content written by me on behalf of Tide. The opinions, photos and text are all mine.