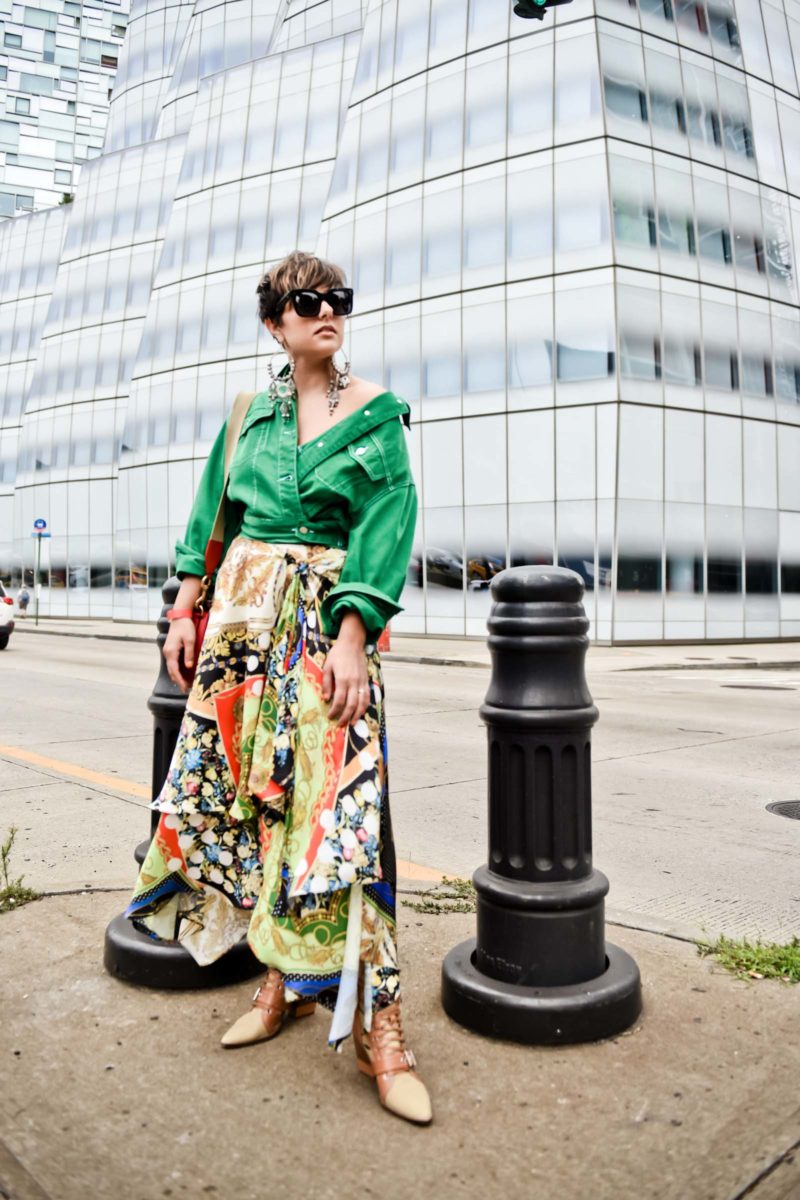 My first interaction with a 'chain print' this year came at a thrift store. There was an oversized vintage track jacket with gold chain and plaid print. It was over the top, gaudy and magical and I of course had to buy it. Little did I know that plaid and chain prints would be huge this year! At NYFW it was hard to miss that the Versace inspired chain print was already a huge trend for Fall 2018. Not only did I see the same Zara scarf/chain print dress on at LEAST 10 people but there was a lot of creative styling of this trend as well. This is an easy trend for anyone to wear so let's dig in as to why exactly it's so popular and why you should consider opting in to the Chain Print trend this fall.
I love exploring the origins of trends so let's take a moment to do so. The Chain Print came into vogue in a big way in the '80s via Versace. This wasn't your 'heritage' chain print of the past, this was an alternative baroque history print that went on to be embraced by hip hop culture. This Versace styling became synonymous with Hip Hop in the 90's and into the 2000's and is what most of us think of when we reference the print's history. The Chain print has had several resurgences in the past 20 years but this year's reference goes straight back to the print's 1980's roots.
This season you will often see a chain print as part of a 'scarf print.' This means lots of color, silk like fabrics and more flowing silhouettes. For NYFW I chose to wear a scarf printed skirt from ASOS that checked all of the Baroque-chain print boxes. I loved the asymmetrical hem and movement in the skirt and clearly so did a lot of other people because it keeps selling out. You can incorporate this trend in a very low-maintenance way by adding a chain print scarf to your look. For an over-the top styling simply pair a chain print top with a chain print bottom and watch the admiration roll in.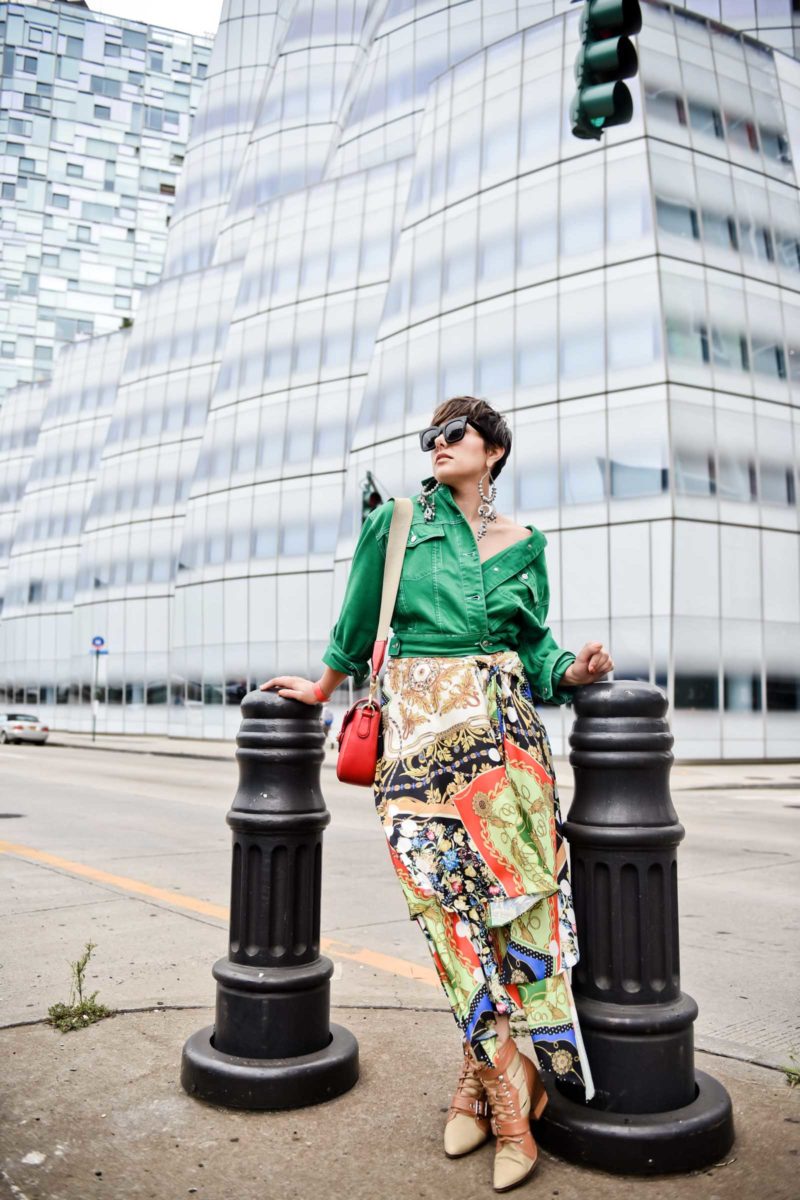 Get the Look
Topshop Jacket | ASOS Skirt | Chloe Inspired boots | Celine Sunglasses | Gucci Lady Web Bag