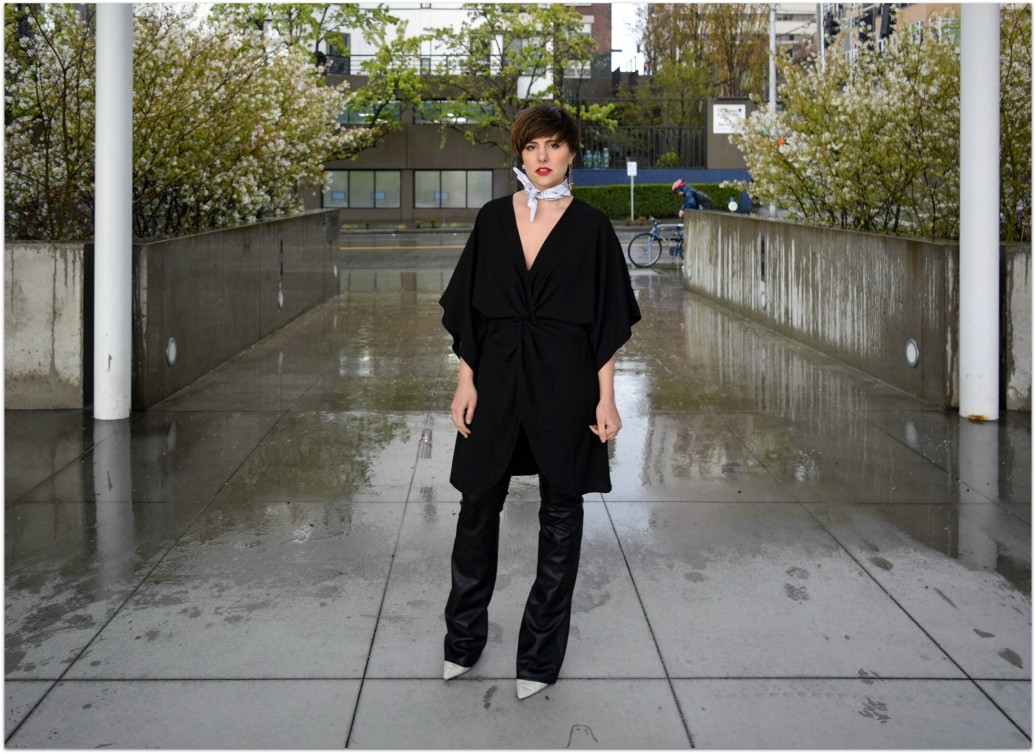 Everyone loves a great brand collaboration so when Tobi, an online retailer I have worn for years reached out I was more than happy to accept. Tobi's dresses had been my go to summer staples for several years so I was more than happy to oblige. I looked back at photos of those perfect mini dresses from a few years ago and then thought crap, I really don't dress like that anymore. Yes I still am partial to a flirty dress on a warm summer night but he reality is 95% of my wardrobe can be worn to work these days (granted I do work at a fashion company.) That means hemlines tend to be a bit more conservative, crop tops are intended to be worn only with a shirt underneath and those mini dresses are very few and far between. So how does an almost 30 (only 28 not rushing to get there) year old justify this gorgeous draped high slit number that I found on their site? The answer, you wear it like an adult.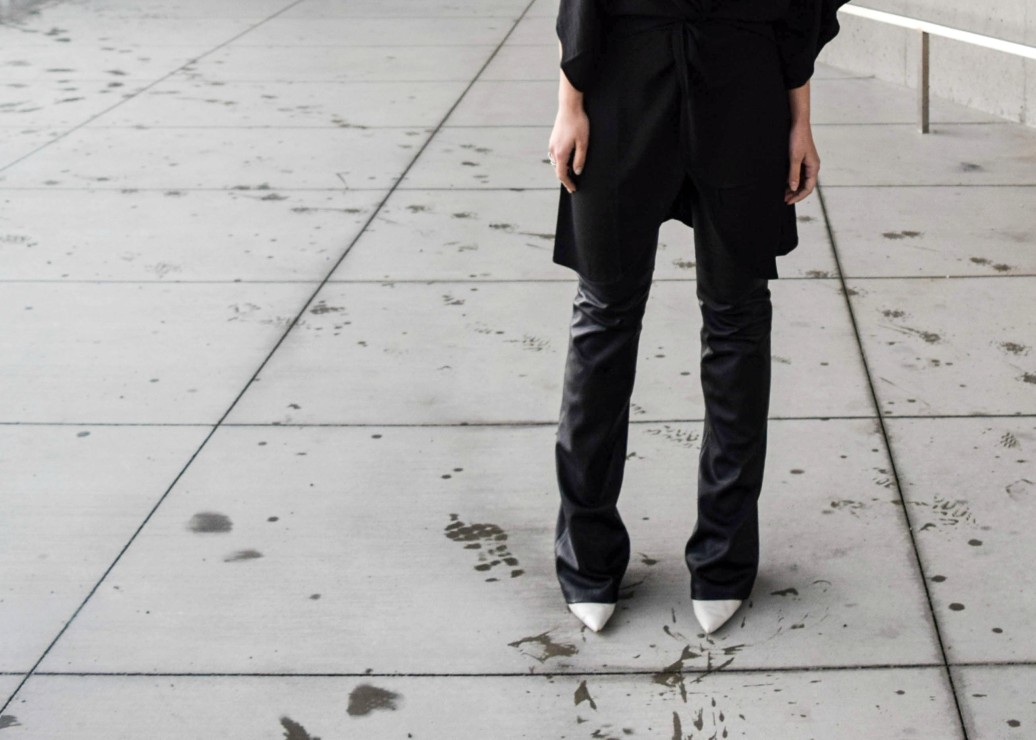 Okay, so what the heck does that mean? Well first of all the uber short hemline wouldn't fly anywhere but a cocktail hour so instead of viewing this as a dress I instead realized they would be a great length for a tunic. Also the dress over pants trend is still holding its own and I just happened to have he perfect pair of flared leather pants dying to have a dress paired with them a la my style icon Margaret Zhang.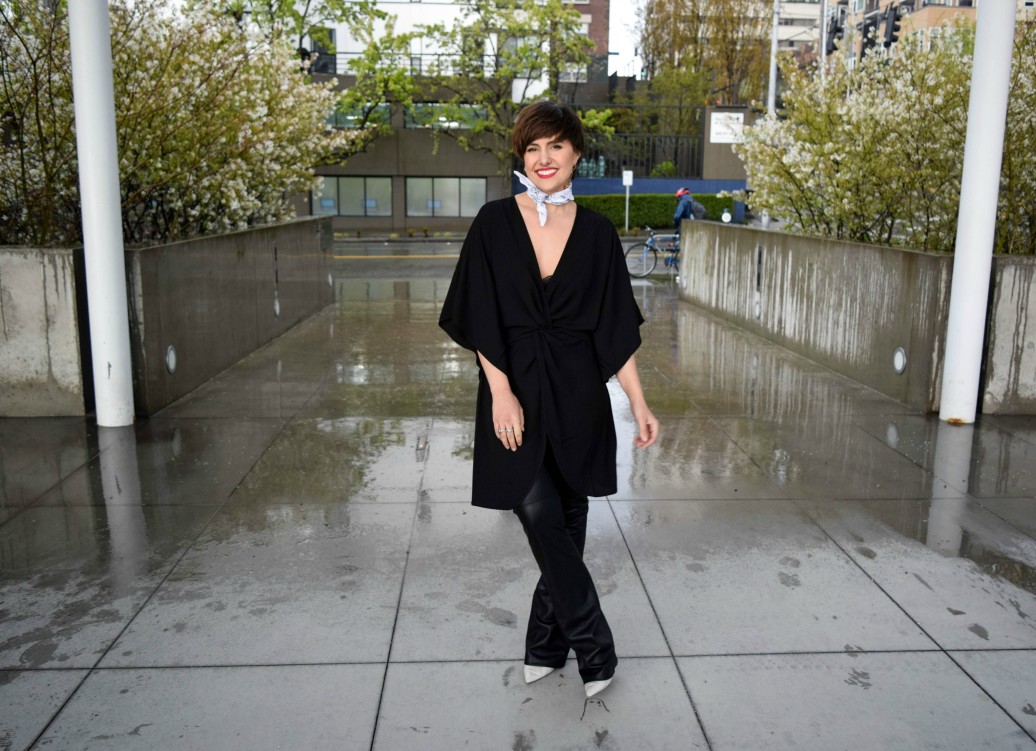 Next I took a look at that sassy plunging neckline and decided that for fashion purposes a lacy black bandeau peeking out would balance it out nicely keeping the look a bit avante-garde without trying to hard. In reality for the office I would simply throw a black tank underneath but for styling purposes lacy black underthings are always fun. In order to provide some contrast to an otherwise uncharacteristic all black outfit I added grey/white heels, a bold lip and my favorite mini-trend the bandana scarf to round it out.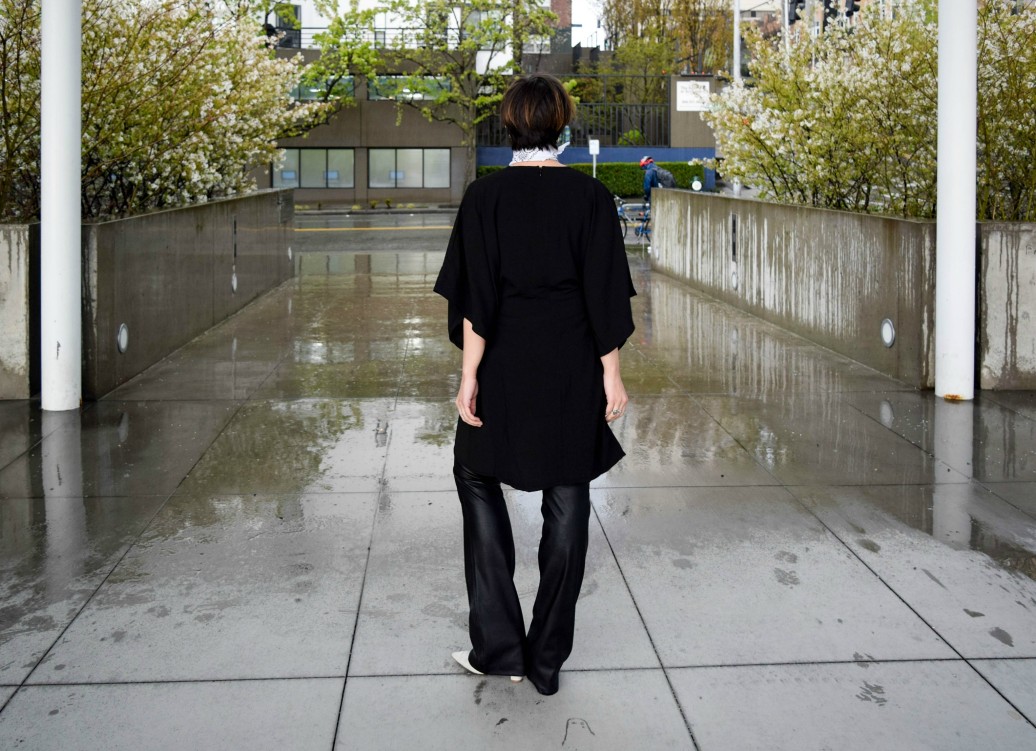 I have absolutely no problem with my age shape or size that would prevent me from wearing this as a mini dress I simply find the layering potential  in an item like this much more appealing. There also is a sophistication that comes with a dress over a pair of pants that feels right for both the current trends and for me personally and let's be honest anytime you can find a way to dress more like Margaret Zhang you are always winning. So cheers to adulting and finding new ways to wear a mini dress that your younger self never would have thought of.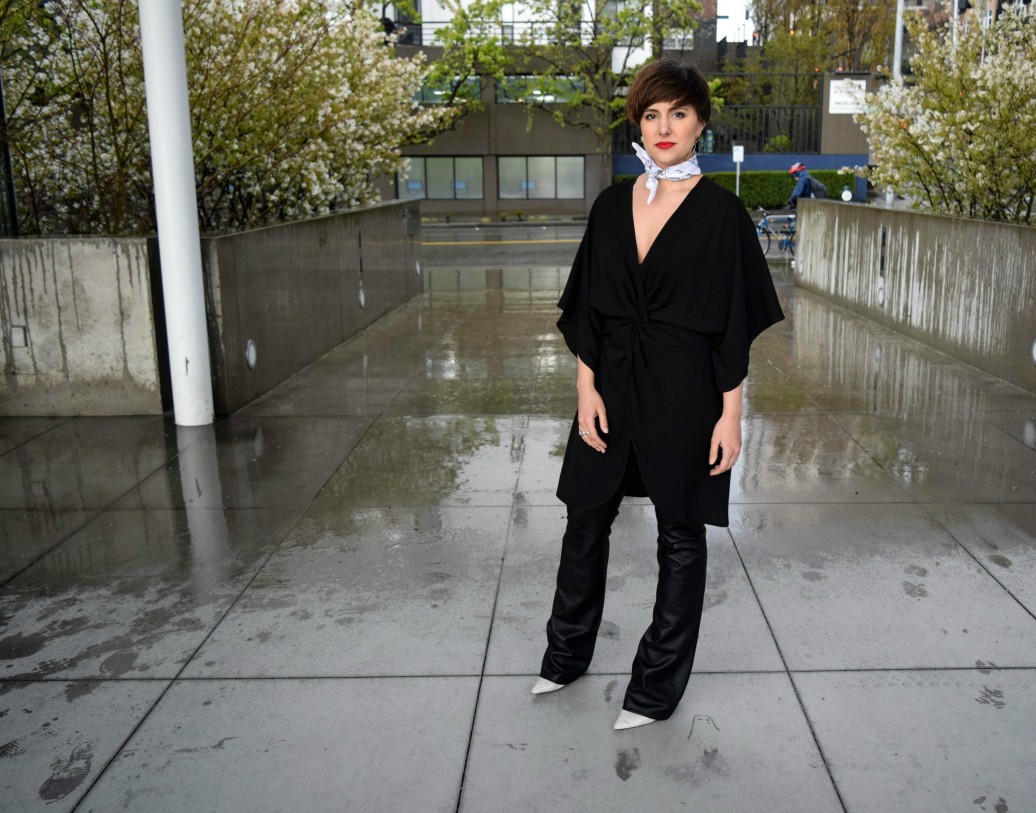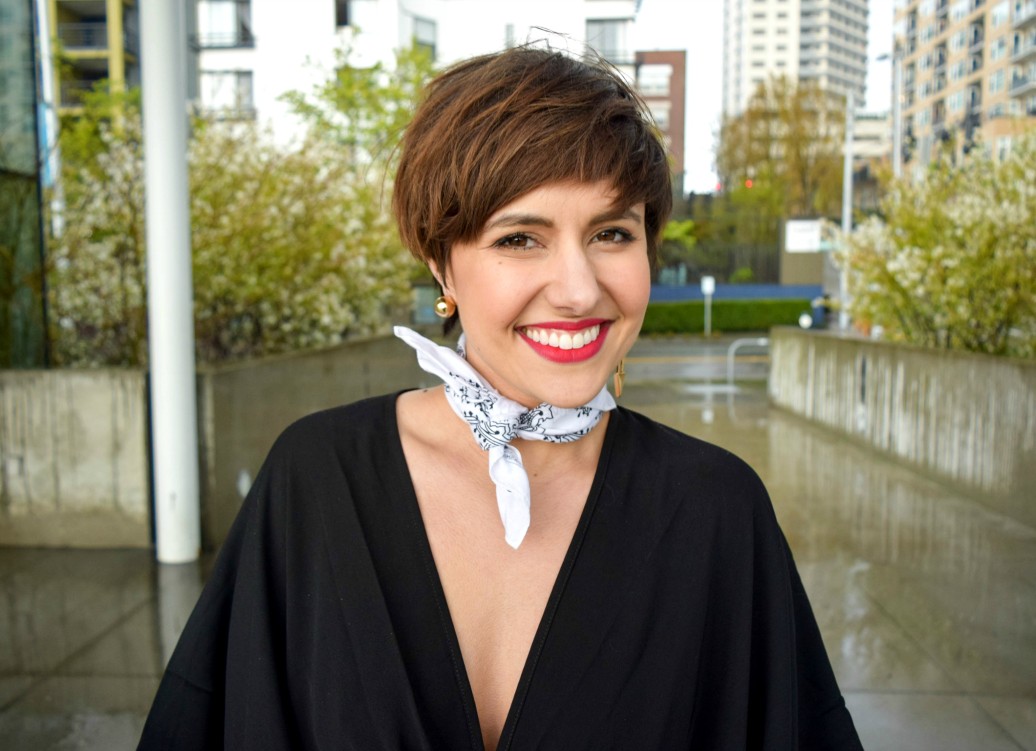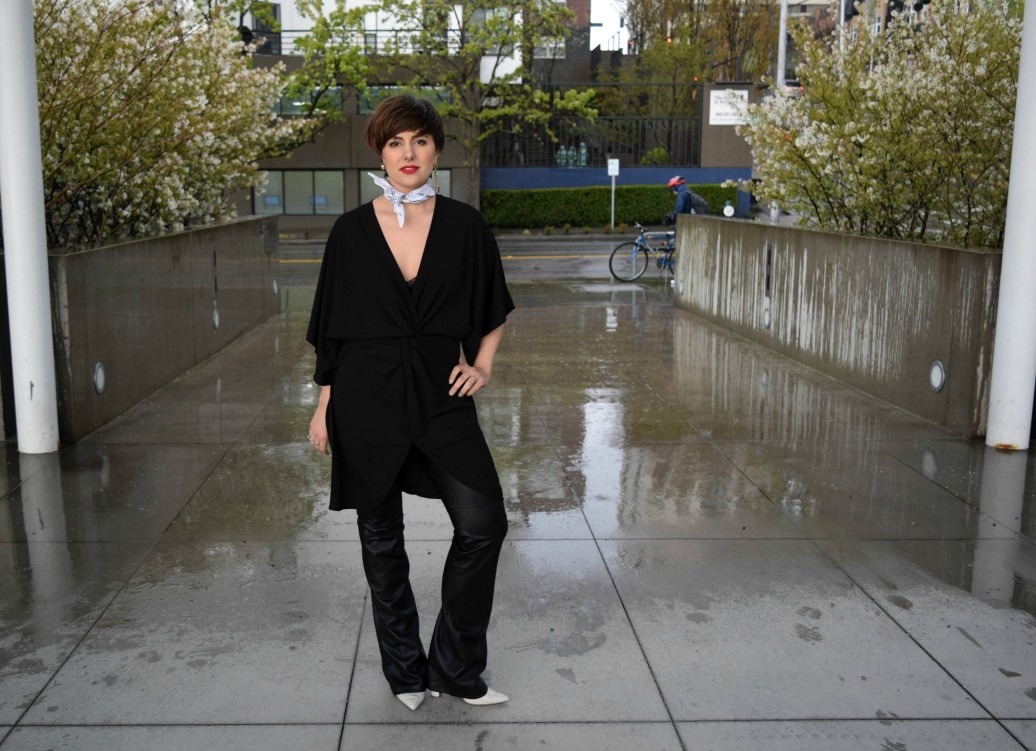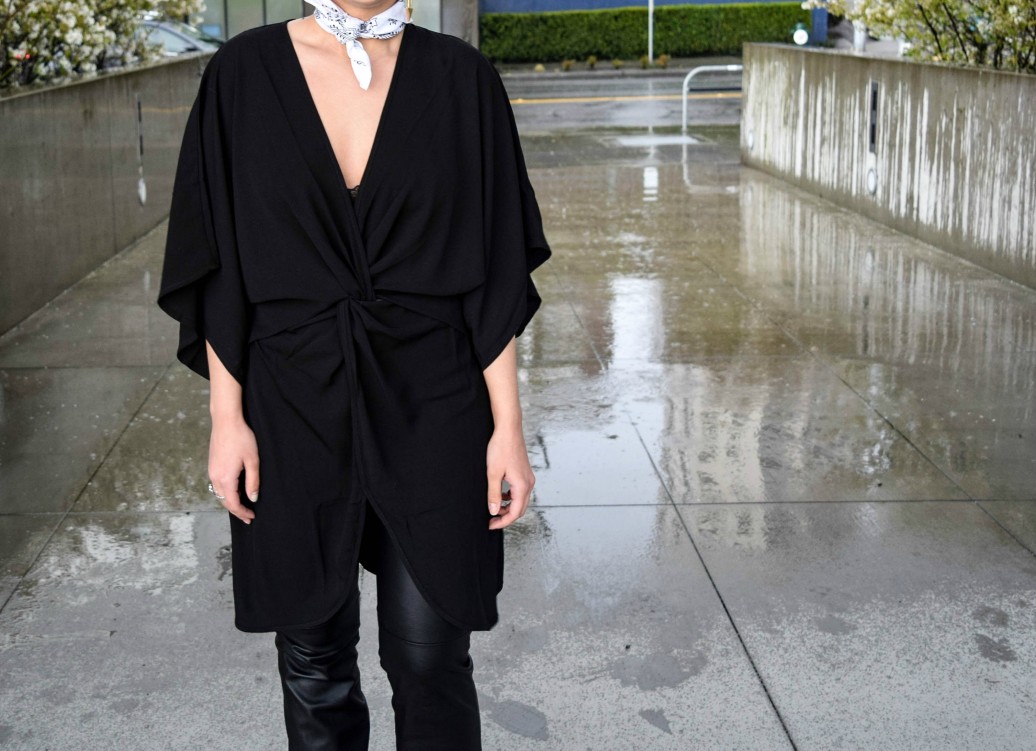 Would you wear a mini dress over pants? Let me know your thought in the comments below! Cheers-Rebecca