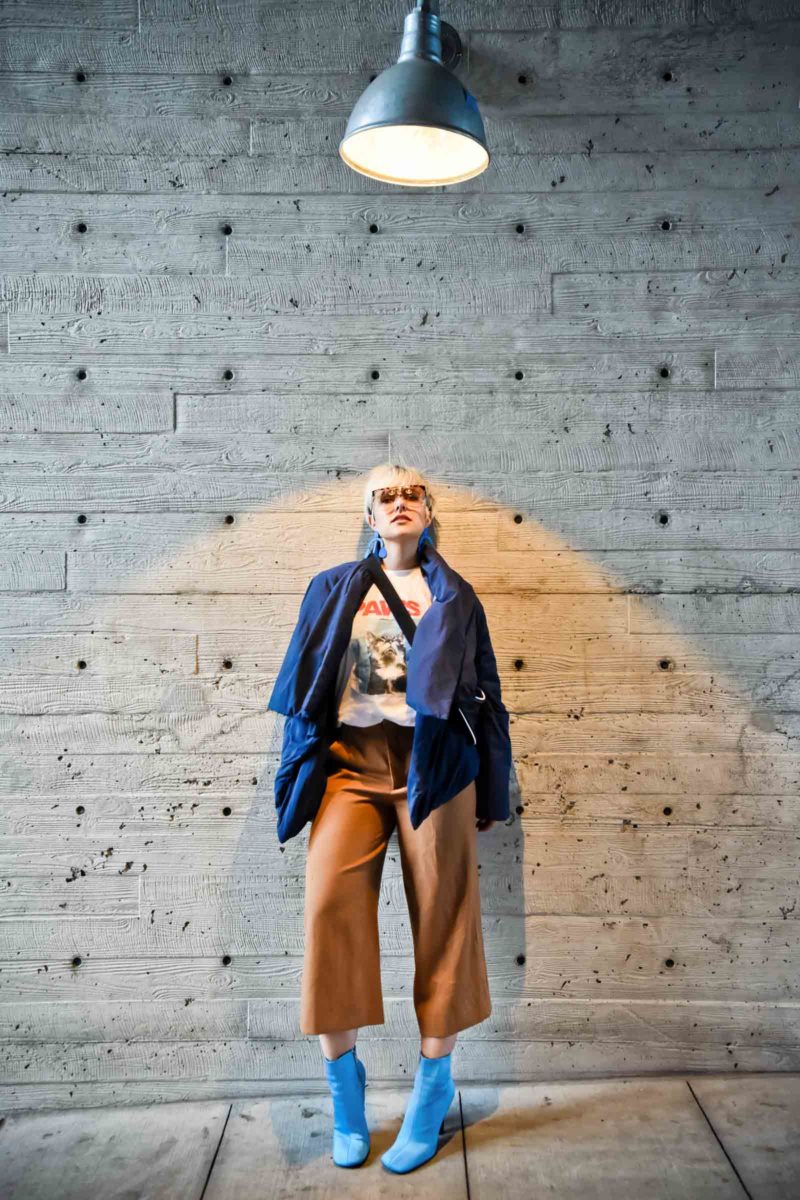 One of my favorite things about fashion is its versatility especially when it comes to your expressing your mood. Fashion can be serious, bold, playful and downright outrageous. In the endless winter we seem to be having it's that playfulness that I have been craving. One of my favorite items to add levity to a look while helping it navigate the seasons is this PAWS graphic tee.
The graphic tee is a great piece to help transition your wardrobe from season to season. In cold weather it is an easy layering piece, when it warms up it becomes the center of your look. This year Spring has been a fickle one in Washington. One minute it's barely above freezing and the next its in the high sixties but raining. That lack of consistency can be stressful too so a little humor goes a long way.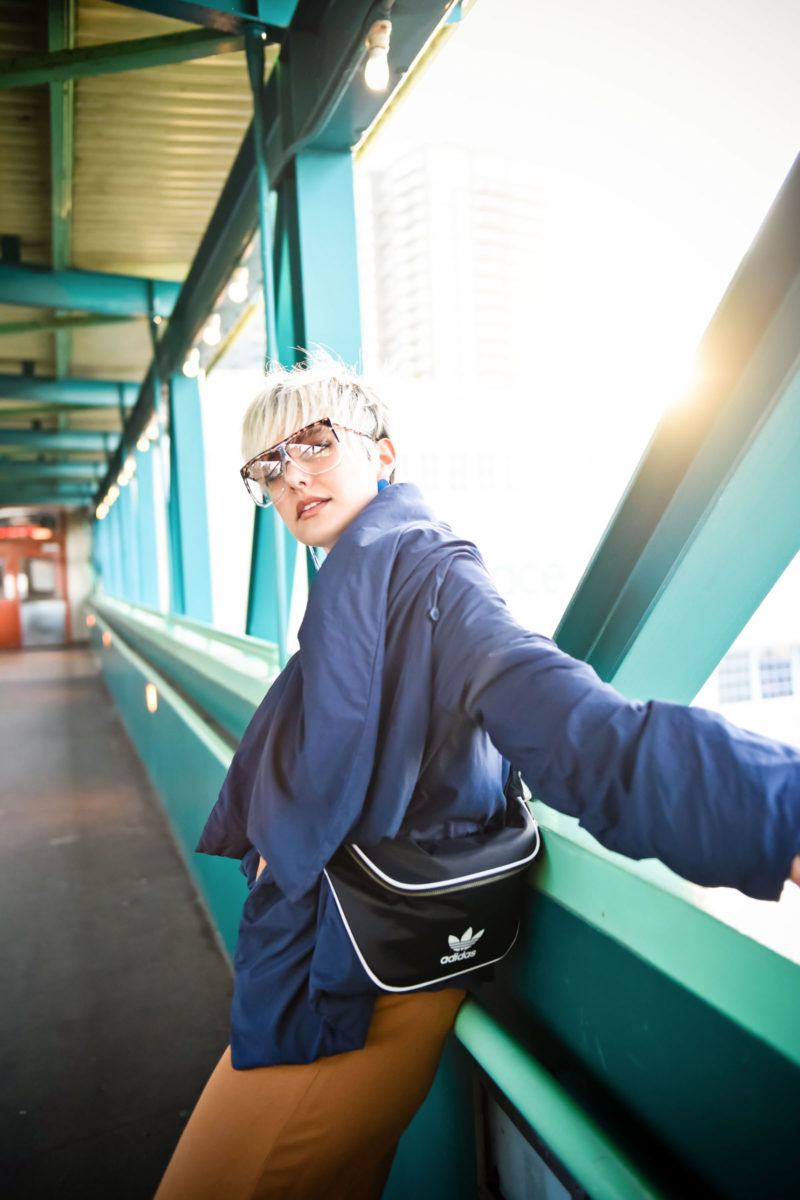 I am an animal person, I love a good cat or dog meme which made this t-shirt perfect for me. Thus I was immideately drawn to this play on a "jaws" shirt when I saw it on a character on TV. I immediately knew I needed it in my life (I also bought a sweatshirt version too.) That's the magical thing about graphic tees, they make a statement. You can share just a little bit more of who you are through these expressive pieces of clothing. Graphic tees happen to also be very on-trend at the moment which allows you to wear them anywhere you want provided you style them correctly.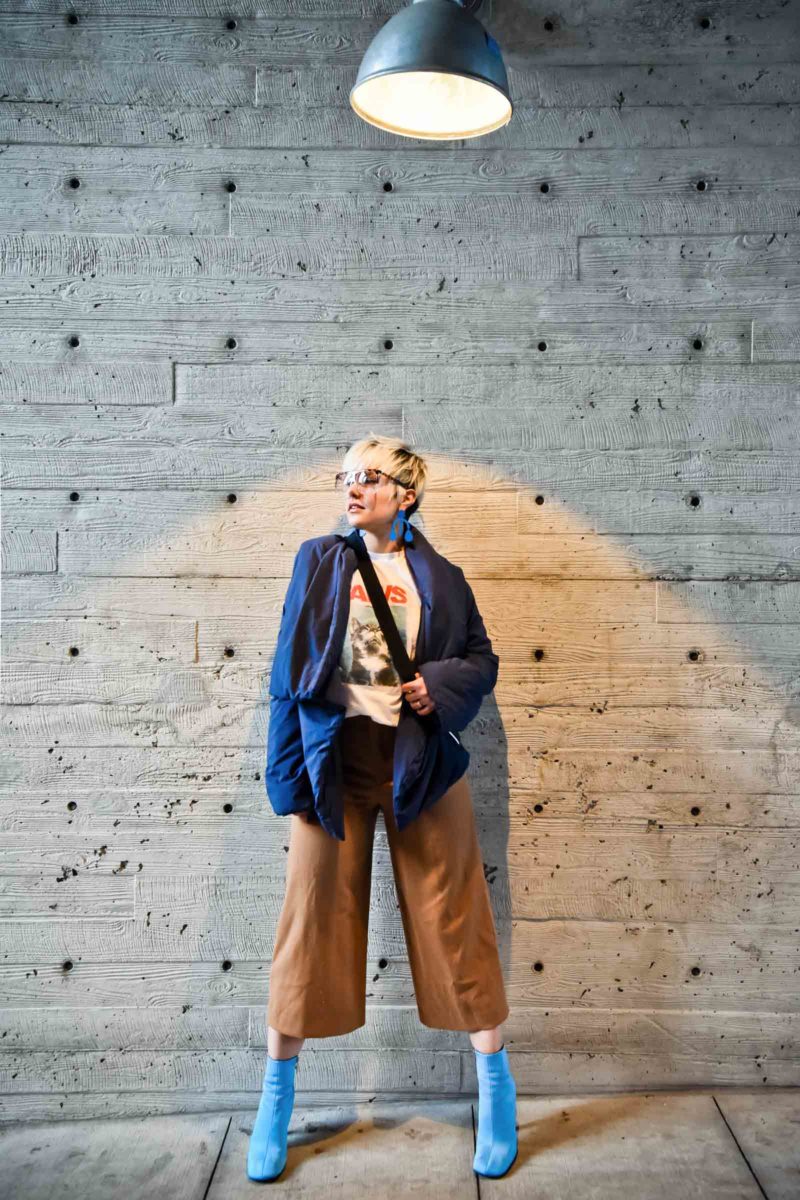 In today's look I was emulating a street style vibe I had seen throughout fashion week this year. While I am not genetically blessed enough to pull off culottes without a heel, these blue boots were a worthy substitute for a dad sneaker. The blanket coat with a crossbody bag was a combo I had loved on multiple bloggers with the bag dampening the puffiness of the coat a bit. The oversized glasses and earrings were my personal touch as was of course the comical tee shirt.
Shop The Look
PAWs Tee (sweatshirt HERE) | Tinted Sunglasses | Zara Culottes | ADIDAS bag | Zara Boots