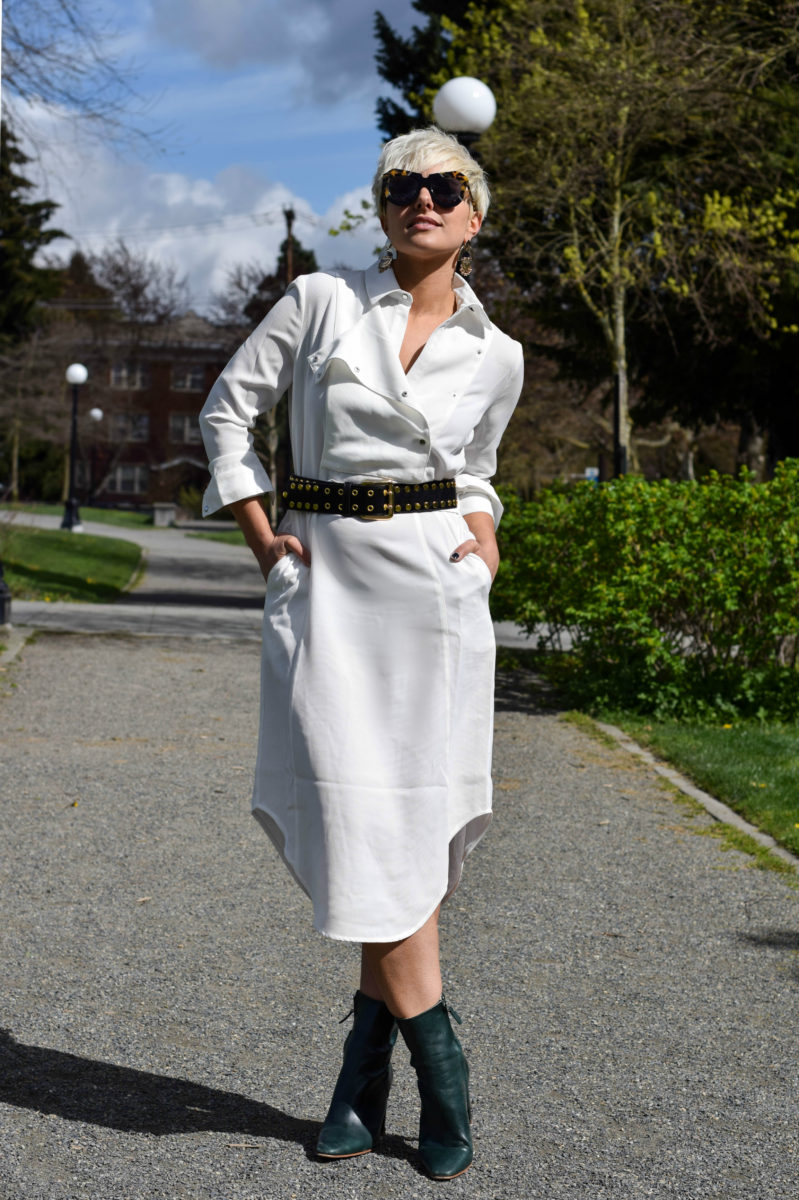 Australian fashion week just started and if you know me you know I love the high fashion shows. They are inspiring, get you to think differently about your wardrobe and introduce you to new trends. What is more challenging is finding a way to translate runway style into your everyday look and that is where accessories, like the waist belt, can be incredibly powerful.
Buying new clothing is expensive and we really all only have so much room in our closet so a piece that can transform an entire look is worth it's weight in gold. That's why I LOVE accessories and the resurgence of the waist belt is a trend to not miss. The inspiration for today's look started with the reworked shirt dresses of the Burberry runways for FW17 but the dress alone didn't seem quite interesting enough. Enter this fabulous stud belt which actually reminded me of older Burberry collections yet is under $50. Paired with the shirt dress the combination felt distinctly Burberry and elevated even though all of the pieces were off-the-rack and incredibly affordable.
The power of a belt to transform an entire look is not to be ignored and designers are embracing this on the runway as well. From 80's inspired wide obi belts to belt bags and even corset styles, waist belts are here to stay and should be used to their full advantage. Instead of buying an entirely new look see what a new belt could potentially do to an outfit you already have. Also if you are pear shaped like me this trend is also about as flattering as it gets.
Thanks so much for reading and have a wonderful week! – Rebecca