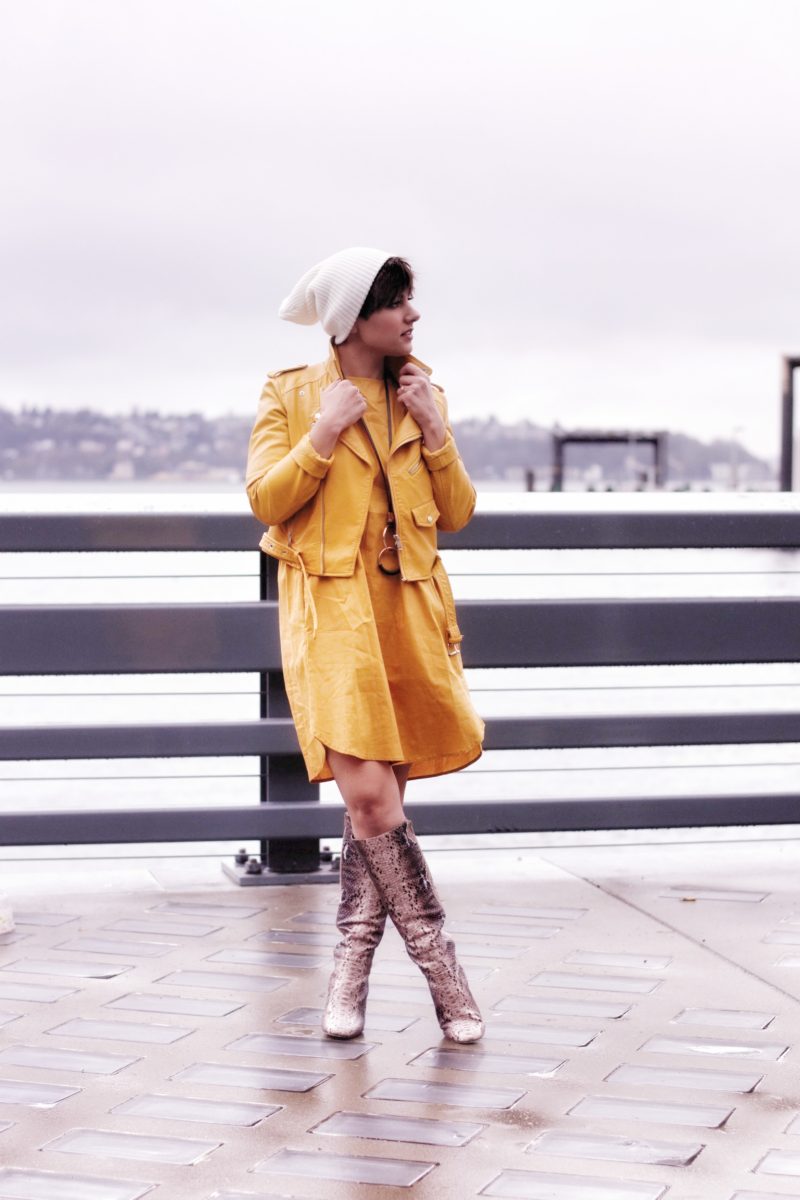 Oh yellow, particularly mustard, speed yellow and marigold, have gotten the short end of the stick most seasons when it comes to color popularity. Perhaps it has to do with the challenge of having a shade of yellow that looks good in everyone (no such thing) that has inhibited the popularity of this color but this season, but finally, yellow is coming into its own.
There has been yellow here and there for the past year or so on the runways usually in conjunction with the 70's trend we were seeing going strong for so long there. The predominant shade was that 70's mustard which some of us (like myself) can't get enough of while others or us absolutely hate it. I had resigned myself to the fact that the prevalence of yellow was about to disappear when low and behold it appeared all over the Spring 17 runways.
From Valentino to Coach, Chloe to Gucci, the hues were varied but the story was consistent. Saturated, fully empodied yellows are here to stay. On a lot of the runways these yellows were a bit brighter than what we have been seeing previously. Mustards have evolved to more of a lemon and even chartreuse is making a comeback. This shade was so prevalent in fact that simply the color yellow has become a huge trend for Spring 2017.
How we transition this into our daily lives NOW, when no highlighter yellows have yet trickled down to the masses, is by embracing the shade of yellow that is available to us, more of that golden color or a mustard. By layering a yellow jacket over a yellow dress we create the affect of a head-to-toe yellow look much like what walked down the runway. The trick here is to not subtle sprinkle yellow into your wardrobe but instead you should wear it head to toe like a shot of color adrenaline into the world. Still afraid of yellow? As we explained earlier not very shade looks good on every person so make sure you find a yellow that flatters your skintone and stick with it, that will make all of the difference when it comes to being able to pull off this trend.
Why do you think of the yellow trend? Are you on board? Let me know in the comments below and thanks for reading!-Rebecca
CREDITS:
Photography : Katie Miyagi
Styling: Rebecca Cornelius
Oversized Tee Dress: Moorea Seal HERE
Faux Leather Jacket: HERE fabric version HERE
Fisherman Beanie: HERE
Snake Boots: (old) similar HERE
Various Rings: Fresh Tangerine & Pipe & Row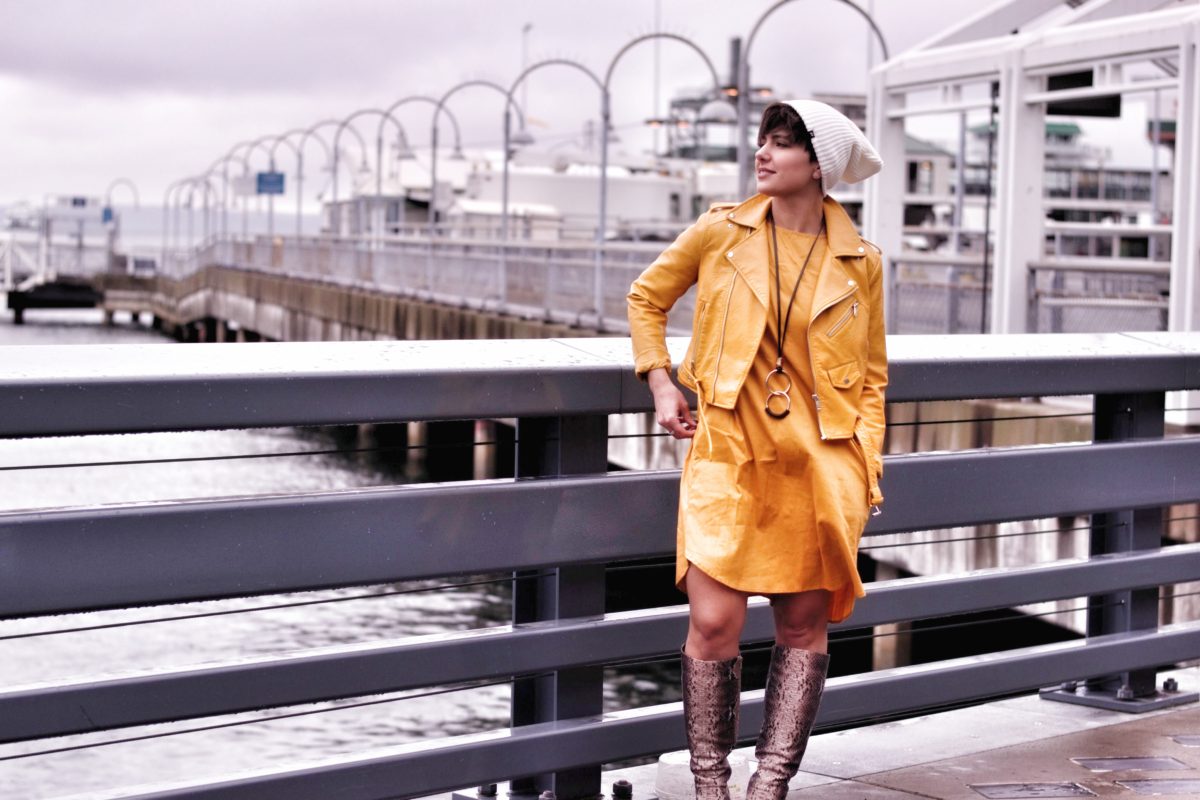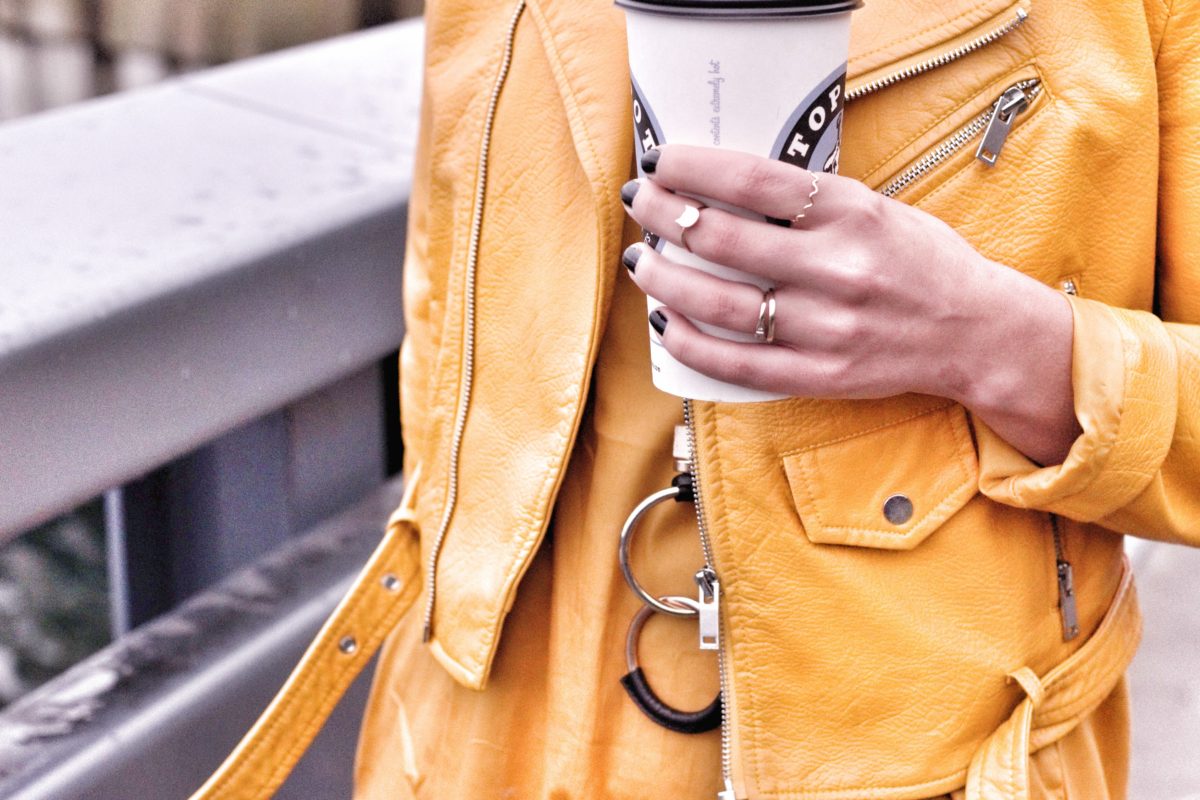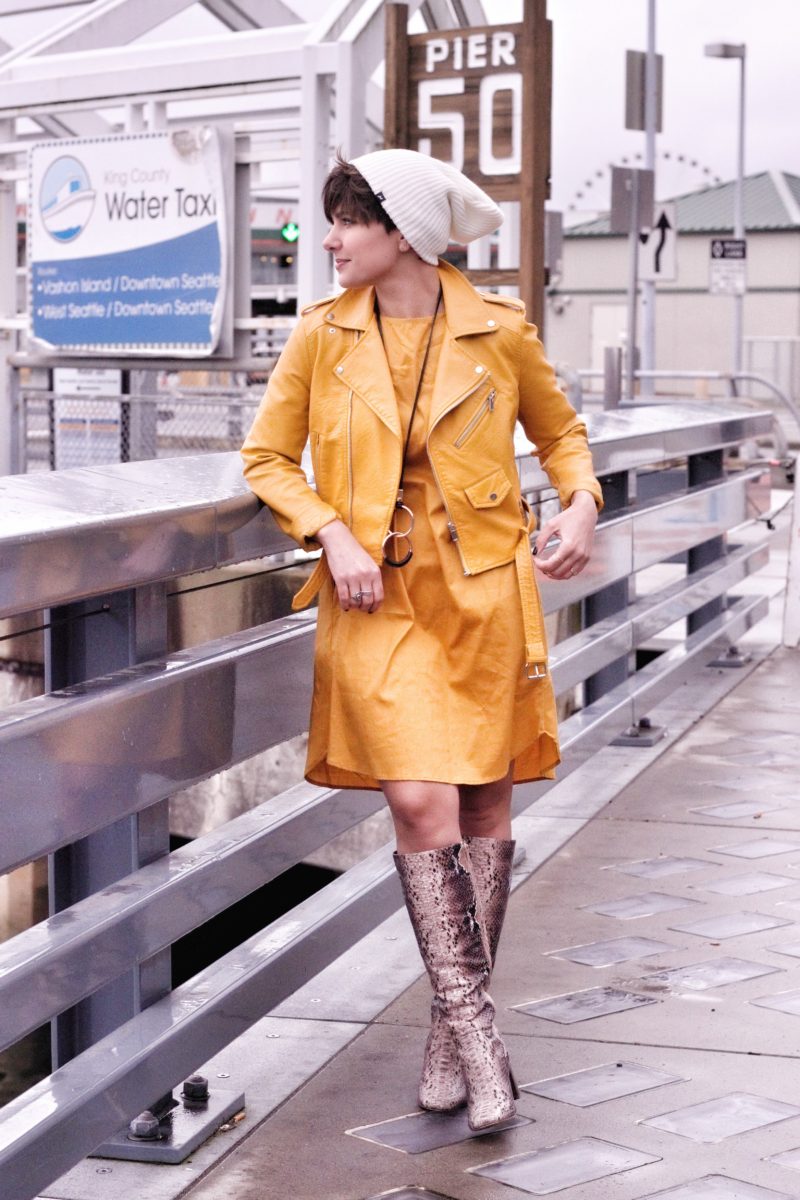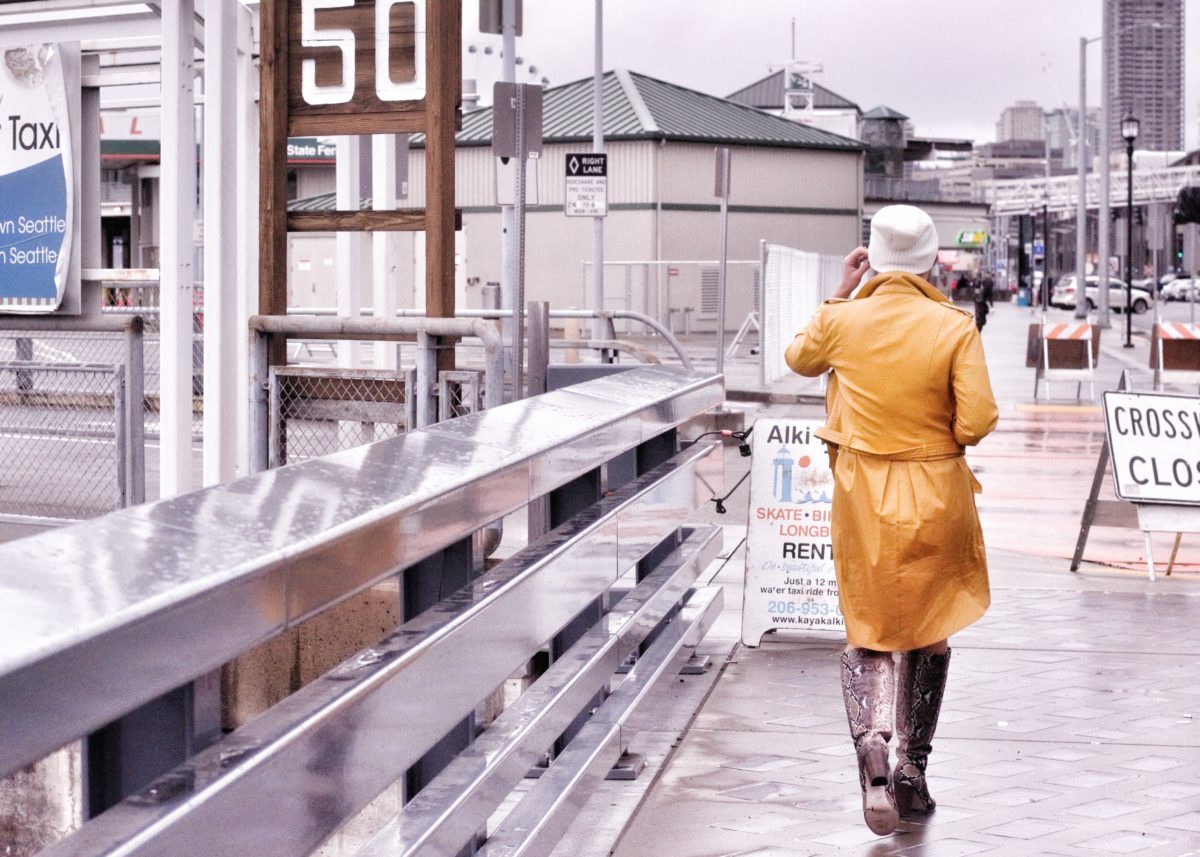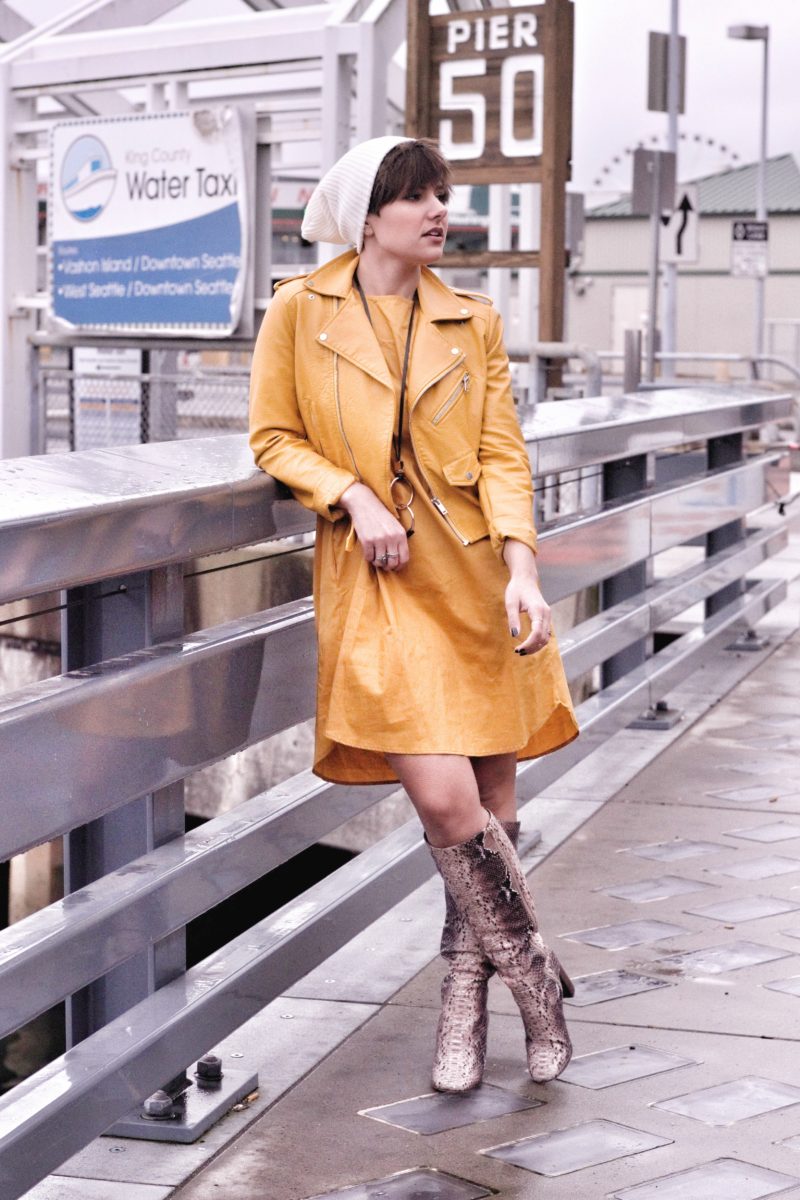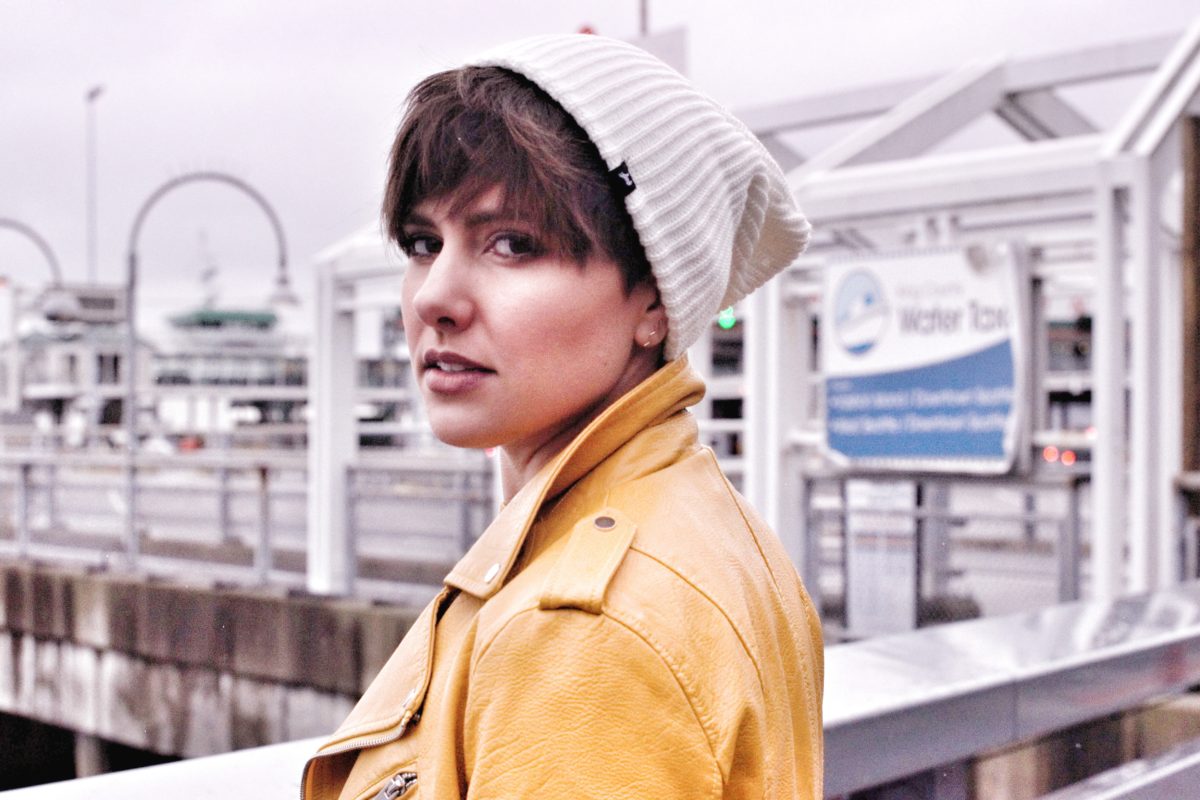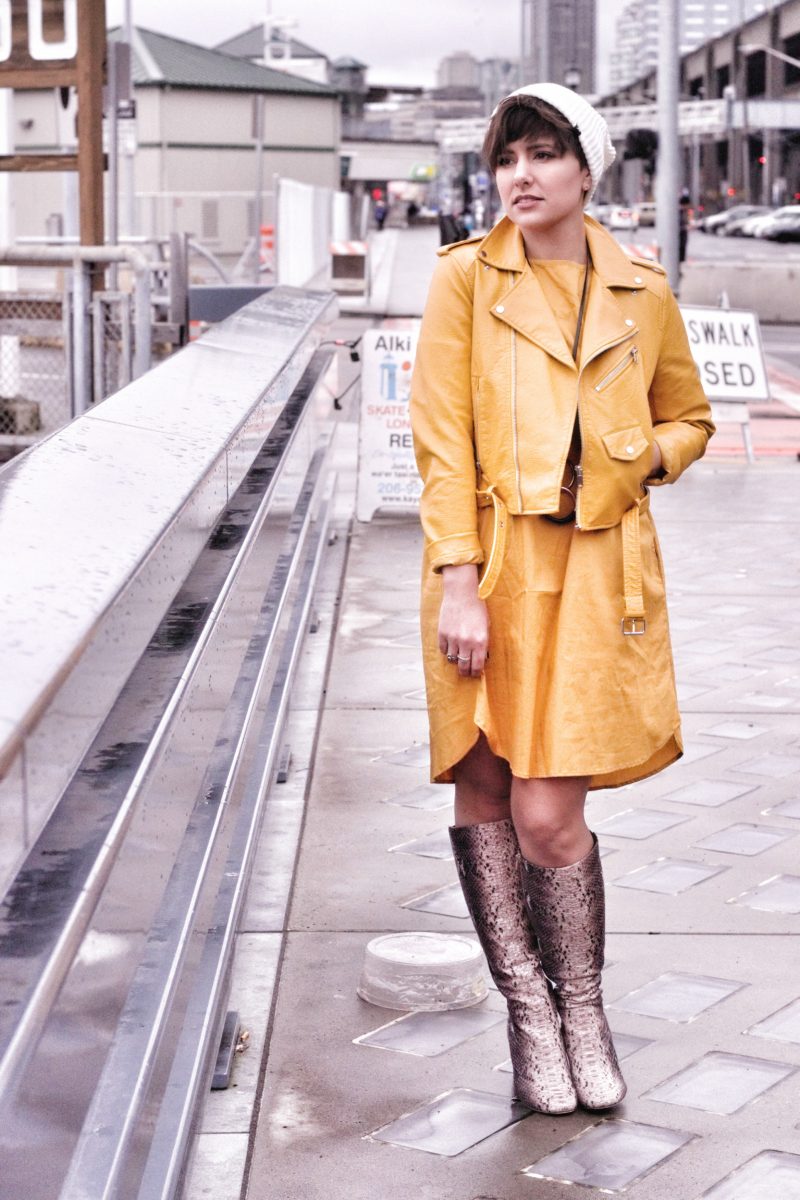 Shop the Post:


Save