Today we expand upon Yesterday's theme of how to wear an oversized green sweater with a much more adventurous styling option. If jeans and a pair of ankle boots played it too safe for you this styling option is for you. I love today's outfit as it would be a great way to style any oversized sweater for winter regardless of color.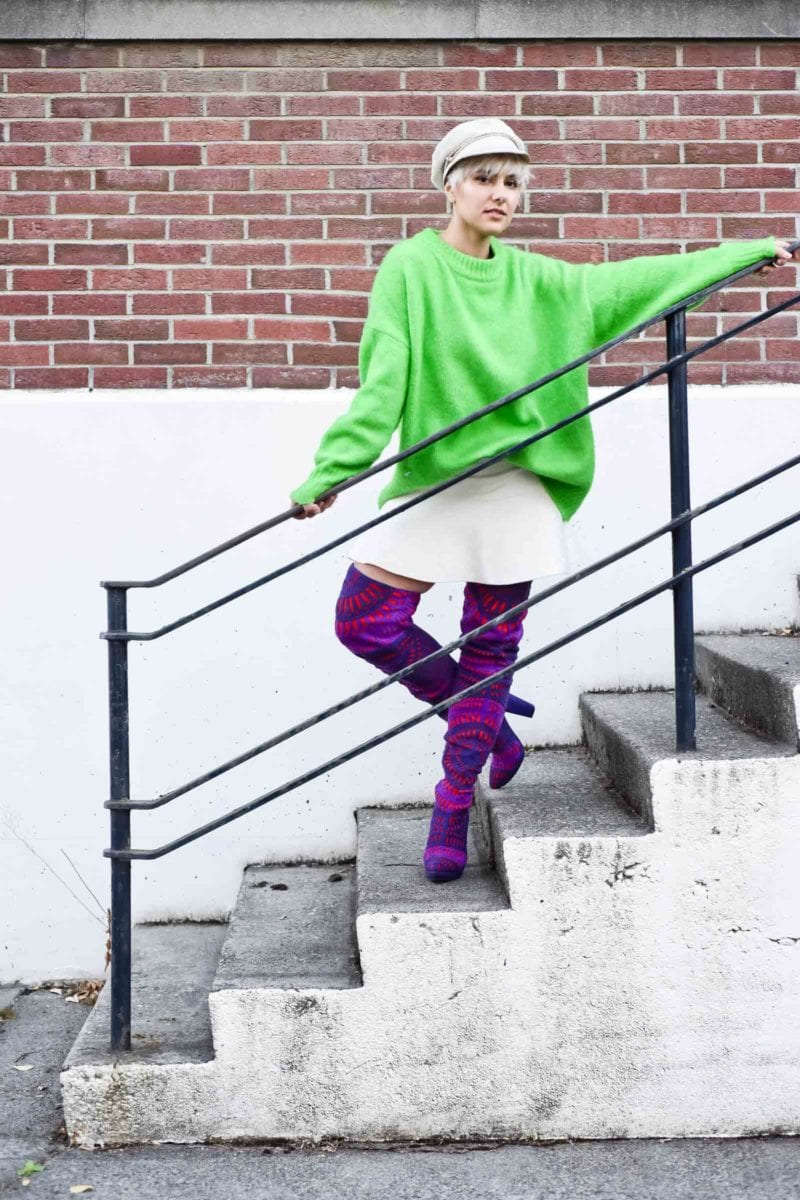 The Adventurous Way
For those of us who aren't afraid of color a bright sweater and even brighter boots can be a winning combintation. Yes, purple and green may feel a little bit Barney-esque but with the right neutral base  the look can be a whole lot of fun. Lately I have been embracing OTK boots as a replacement for tights and I encourage you to do so as well. They provide an additional pop of color and keep the bit of your leg exposed by a knit skirt like today's covered and warm. Also if you find a geometric pop of color boot like these Jeffrey Campbells they can also add an unexpected pop of color to your outfit. This is a lot of color so the white skirt breaks up the look without making it too busy. This Brixton hat also adds some sass but by keeping it in the same palette as the skirt also balances out the overall color story.
Continuing the conversation from earlier about how to keep the sweater looking flattering we also tucked in the sweater to this knit skirt allowing a more dramatic drape in the back. The shorter skirt and high boot show off your legs adding a balance to the oversized knit.
Which is your favorite way to style the green sweater? Understated with jeans or over the top with purple boots?  Let me know in the comments below and thanks for reading.

Shop the Look
Zara Sweater | Brixton Hat | Zara Skirt (similar) | Jeffrey Campbell Boots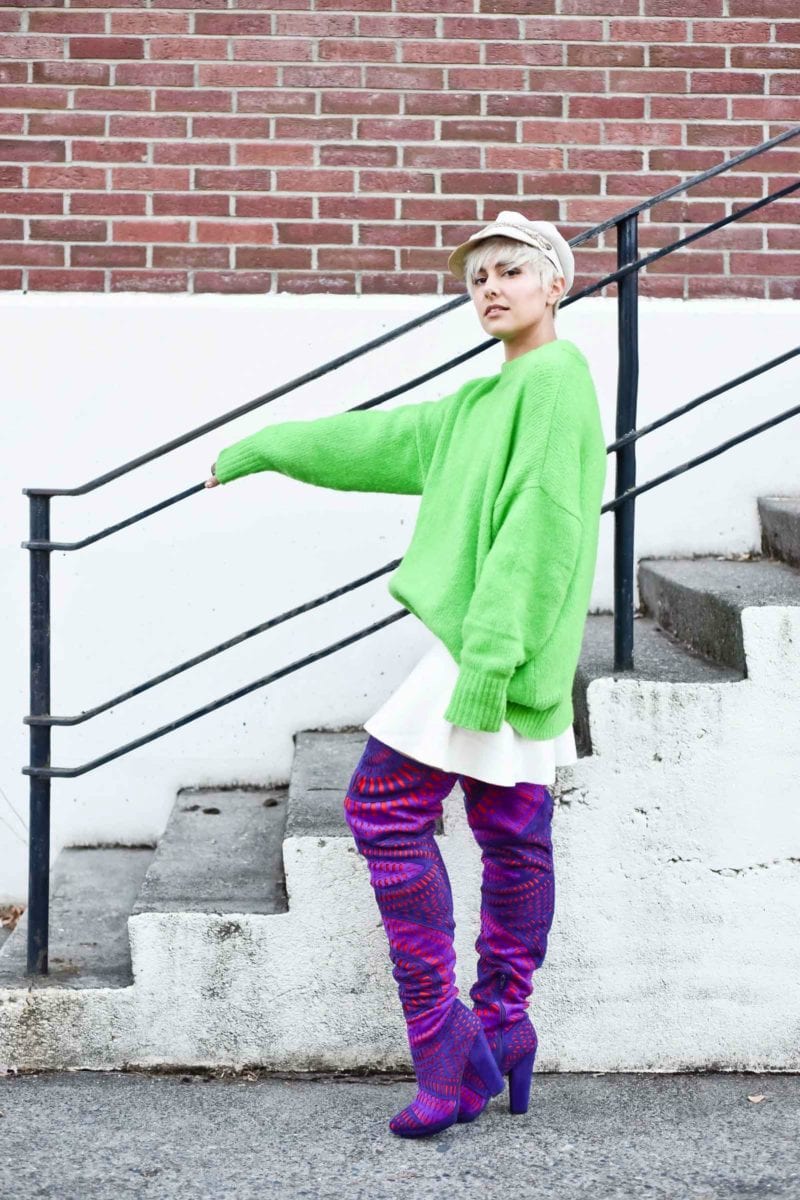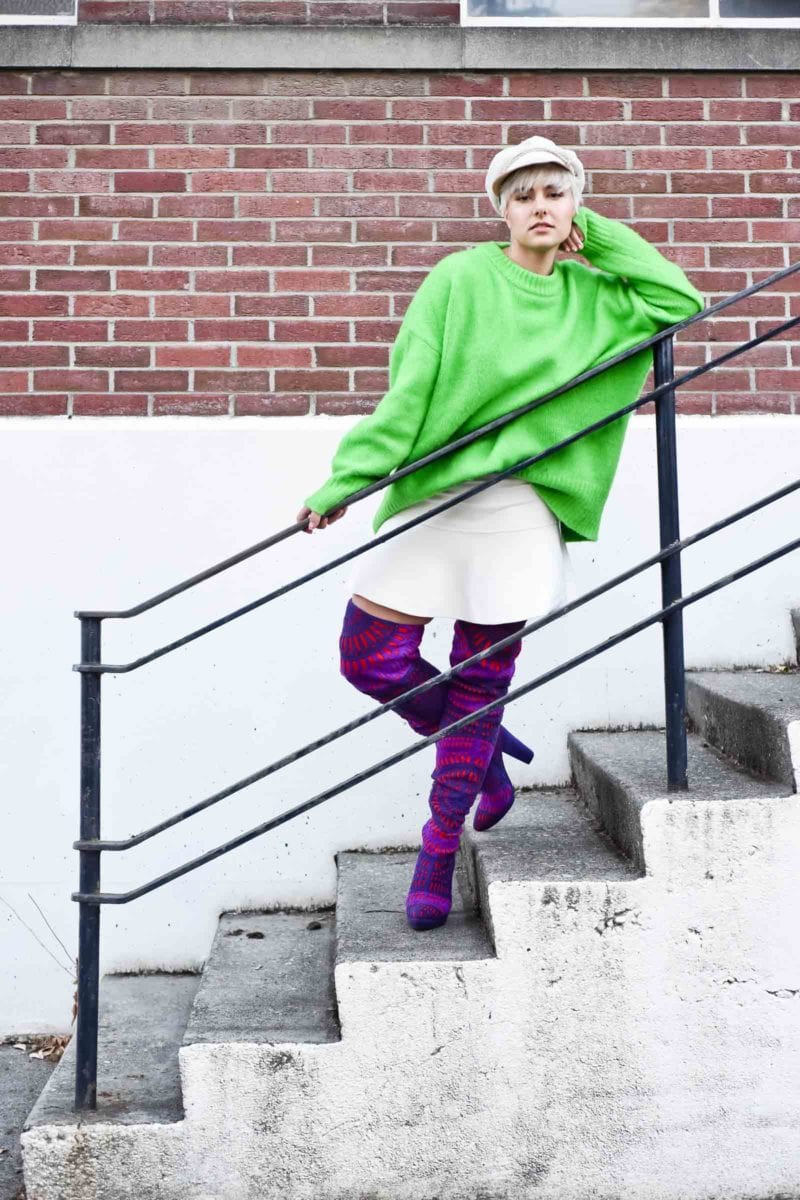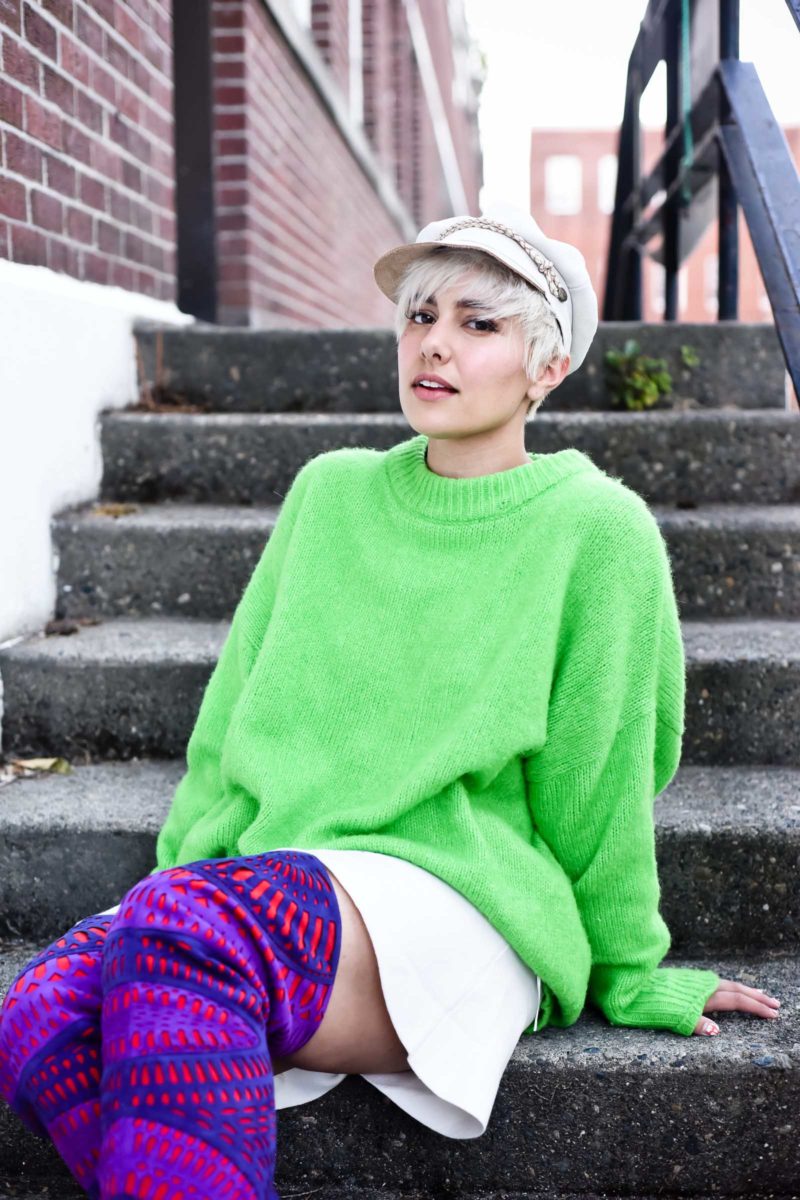 Photography: Vivian Hsu
Styling: Rebecca Thayer